LISTEN: Ethio-Funk Band Anbessa Orchestra's "Werik'i"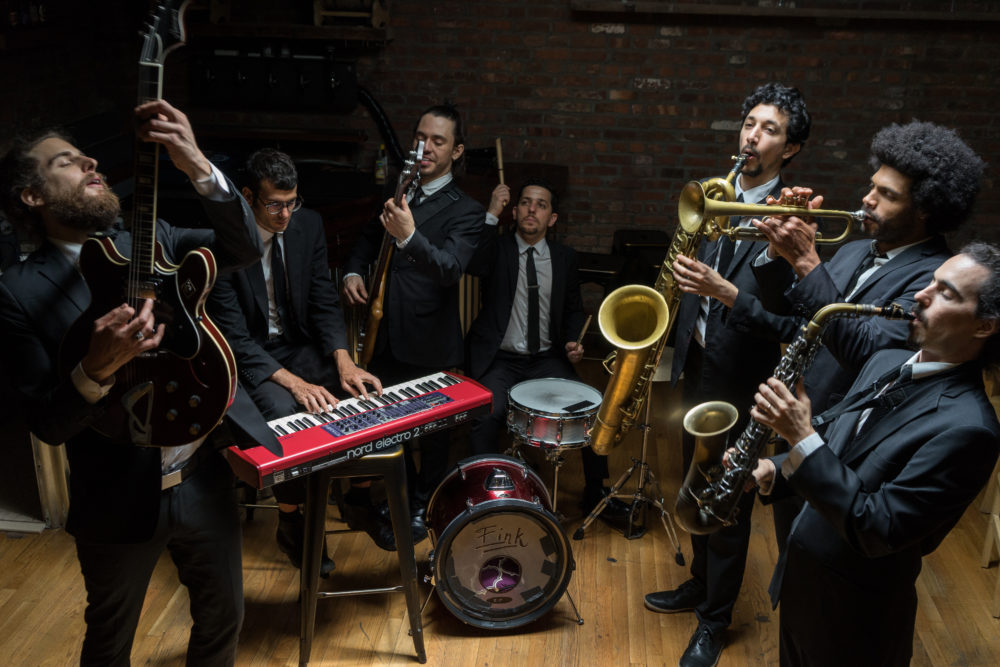 If you need to whet your appetite for more Ethio-grooves from New York's Anbessa Orchestra, I've got two pieces of good news: 1.) They're working on a new EP, but 2.) They've just released a new track to tide us over.
Check out "Werik'i" right here:
The track was recorded by Billy Aukstik at Hivemind Recording here in Brooklyn, and as any Amharic speaker will tell you, the track title means "gold"—hence, one could conclude, the glow upon the band's lion iconography on the cover.
According to the band, the song is "a reflection of golden moments in life; moments where you loved or have accepted someone else's love fully. It is a wistful longing that you accept as something that has happened and are grateful for."
It's an extremely groovy tune—anchored by Nadav Peled's back-beat guitar, it really opens up around Eyal Vilner's flute solo.
One of the top Ethio-jazz outfits stateside, we really dug seeing them when they opened for Hailu Mergia a couple of years back. With Mergia working on a new album, can a repeat dream bill be in the future? There's some wistful longing for you...