Hear "Stumbling Down" From Tony Allen's Upcoming Posthumous Album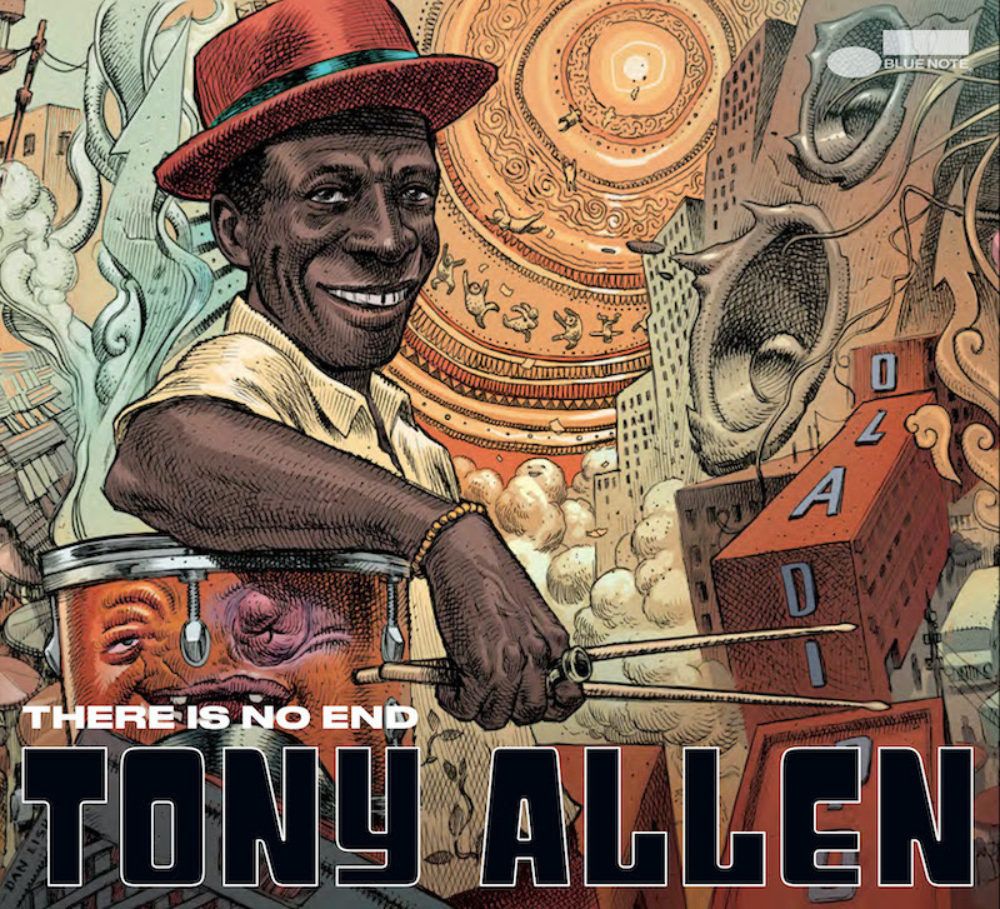 Although he passed away last year on April 30, the title of this posthumous release from Afrobeat's premier drummer, Tony Allen, promises There Is No End.
Blue Note Records today released the second single from the album, out on the first anniversary of Allen's passing. "Stumbling Down" features the Zambian-born rapper Sampa the Great.
It's a testament to Allen's incredible versatility—sure he could do Afrobeat, but he also famously explored jazz, and in the 21st century found himself at home collaborating with Damon Albarn or Common on dance and hip-hop-inflected songs ranging from the straightforward to the outre, adding characteristic but understated-as-needed drumming for albums like Charlotte Gainsbourg's dreamy soundscape record 5:55.
Even in the chopped and reset manner in which "Stumbling Down" is produced, Allen's drums lend a graceful and fluid undercurrent to Sampa's flow as she builds from a don't-bother-me groan to a now-you've-bothered-me snarl. The track continues what Allen was working towards. "I want to take care of youngsters; they have messages and I want to bring them on my beat," he said. "The idea is to transmit to the young generation, to mix different universes–-the hip-hop world to the Afrobeat world."
The track follows on the heels of "Cosmosis," featuring the rapper Skepta and Nigerian author/poet Ben Okiri, produced by Allen, Albarn and Remi Kabaka. The full album also includes guest spots from Danny Brown, Lava Larue and more, and draws on beats that Allen recorded in 2019.
Out April 30, There Is No End, is now available for pre-order.