Lucibela Comes to America!
Cape Verdean singer Lucibela has arrived in the U.S.! Her debut release Laço Umbilical knocked me out when it was launched in Europe last year. Now the album is having a second unveiling in a new North American release to accompany this long-awaited tour.
I caught Lucibela and her quartet at the City Winery in Boston on Sept. 15, and it was every bit as seductive and luminous as one would hope after countless listens to a recording that just seems to get better with each spin. There are many wonderful female vocalists emerging from Cape Verde in the wake of Cesaria Evora's meteoric late-life career, which put Cape Verdean music on the global map like nothing had before. These singers reject comparisons with Evora, understandably, but I must say, Lucibela's serenity on stage is profoundly reminiscent of the "barefoot diva." Such a presence! The closest thing we've seen since Evora passed away in 2011.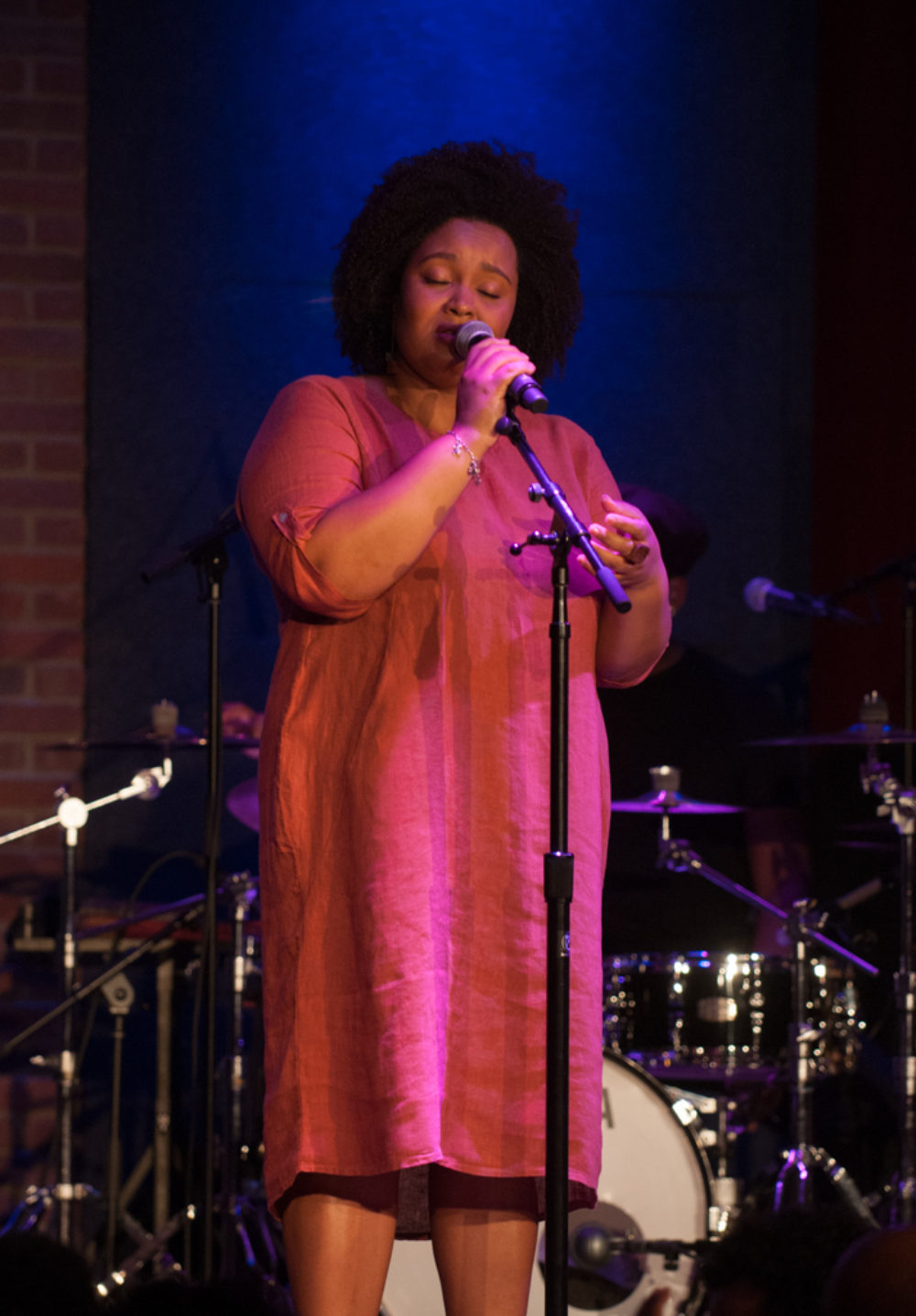 One difference: Lucibela sways and shimmies ever so subtly as she sings, in contrast to Evora's statuesque stage presence. But let's talk about the voice. Lucibela sings with breathtaking ease, her voice just blooming with liquid warmth. She can absolutely inhabit the profound melancholy of a nostalgic morna, like the album's title track, then when she lifts into a tuneful, upbeat coladeira like "Mi E Dode Na Bô Cabo Verde," the room absolutely levitates.
Lucibela's spare ensemble features strings—two guitars and a cavaquinho—and the players are magnificent. The Boston show was sold out and the audience brought together a pleasing mix of gob-smacked initiates and New England Cape Verdeans who knew the words to many of the songs. When Lucibela encouraged us to sing tasty melodies intertwining her own, the room came together in a rare, joyful way. None could mistake that we were sharing the American debut of a star sure to burn brightly for years to come.
If you are anywhere near any of these upcoming concerts, don't miss the chance. Lucibela is one for the ages!
09/17/2019, New York, NY, Merkin Concert Hall - World Music Institute 09/19/2019, Silver City, NM, Western New Mexico University
09/20/2019, Albuquerque, NM, Globalquerque Festival
09/21/2019, Phoenix, AZ, Musical Instrument Museum Theater
09/22/2019, San Diego, CA, Center for World Music
09/23/2019, Seattle, WA, The Royal Room
09/26/2019, Los Angeles, CA, The Miracle Theater
09/27/2019, Palo Alto, CA, Stanford University - Bing Studio
09/28/2019, Berkeley, CA, Freight & Salvage Festival
09/29/2019, Washington, DC, Kennedy Center