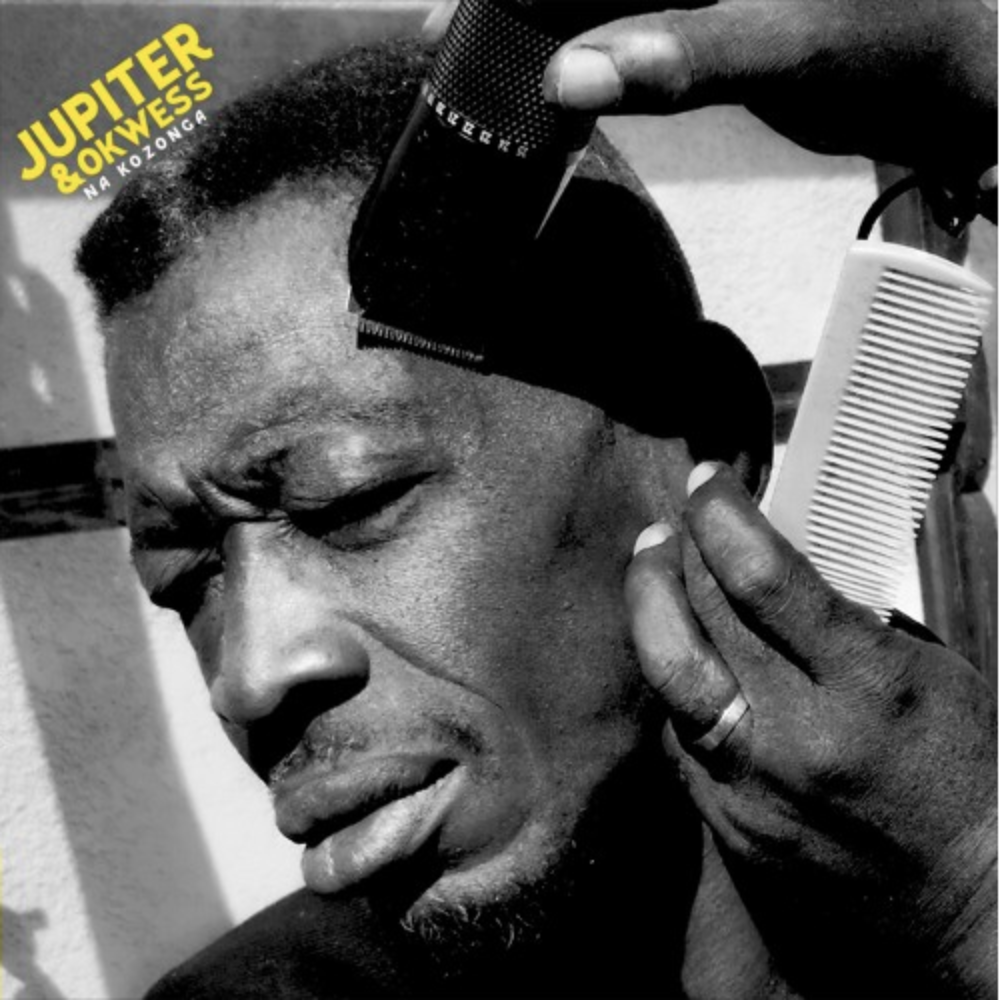 On their new album, Na Kozonga, Congolese roots rock band Jupiter & Okwess stretch themselves, incorporating a breadth of styles and a murderer's row of guest stars, and no fewer than half a dozen languages. Produced far from their home base of Kinshasa, in Los Angeles, the band proves just how far Congolese music has reached and how elastic they themselves can be.
The group deliberately chose not to be a rumba band and Na Kozonga ends up feeling like a survey sampler of the history of Congolese music—even rumba's in there but you have to squint your ears to really hear it.

On the album's opening salvo, "Telejayi" the band hits with their characteristic gritty high-gain, putting them immediately in the company of their early 2000s countrymen—think Staff Benda Bilili and Mbongwana Star or even Konono No. 1—before a vocal harmony as tight as any soukous band answers. It's an amalgamation held together by taut musicianship and ecstatic energy. The heavy funk of "Jim Kata" feels like a descendant of Verckys & L'Orchestra Vévé's 1970s output, and the tightening, escalating circle of the band's outros recalls Franco's seben soloing, but without the Grand Maître's aspirations of smoothness or fluidity. It's headbouncing rhythms at headbanging volume. This is a band that's comfortably jagged, until it's ready to be comfortably something else.
Some of the band's most delicate moments yet recorded emerge as the album progresses, as they uncover traces of Congolese influence around the world. A tribute to their late manager "Marco" swings with an almost zouk-like breeziness. Horns courtesy of New Orleans stalwarts the Preservation Jazz Band meet at midpoint that could read as Haitian. "Bakunda Ulu," builds on a slow bluesy refrain, counterpointing spindly guitar work, giving the American singer Maiya Sykes room to build, grow and shine.


Although on songs like the title track the band has never felt more approachable, with Chilean firebrand Ana Tijoux, the band addresses the broken promises of colonialism, along with portraits of urban life and odes to the natural world on "Izabella." The album culminates with a slow, soul-samba duet with Brazilian singer/songwriter Rogê, a rich swell that builds to a final call and response with the band.

Out April 23 on Everloving in North America, Na Kozonga (the title means "I have returned) is practically a directory to Jupiter & Okwess' corner of the cultural music world—a space these artists have cleared for themselves and are continuing to expand.