On New EP Bomba Estereo Teams Up With Yemi Alade For "Conexion Total"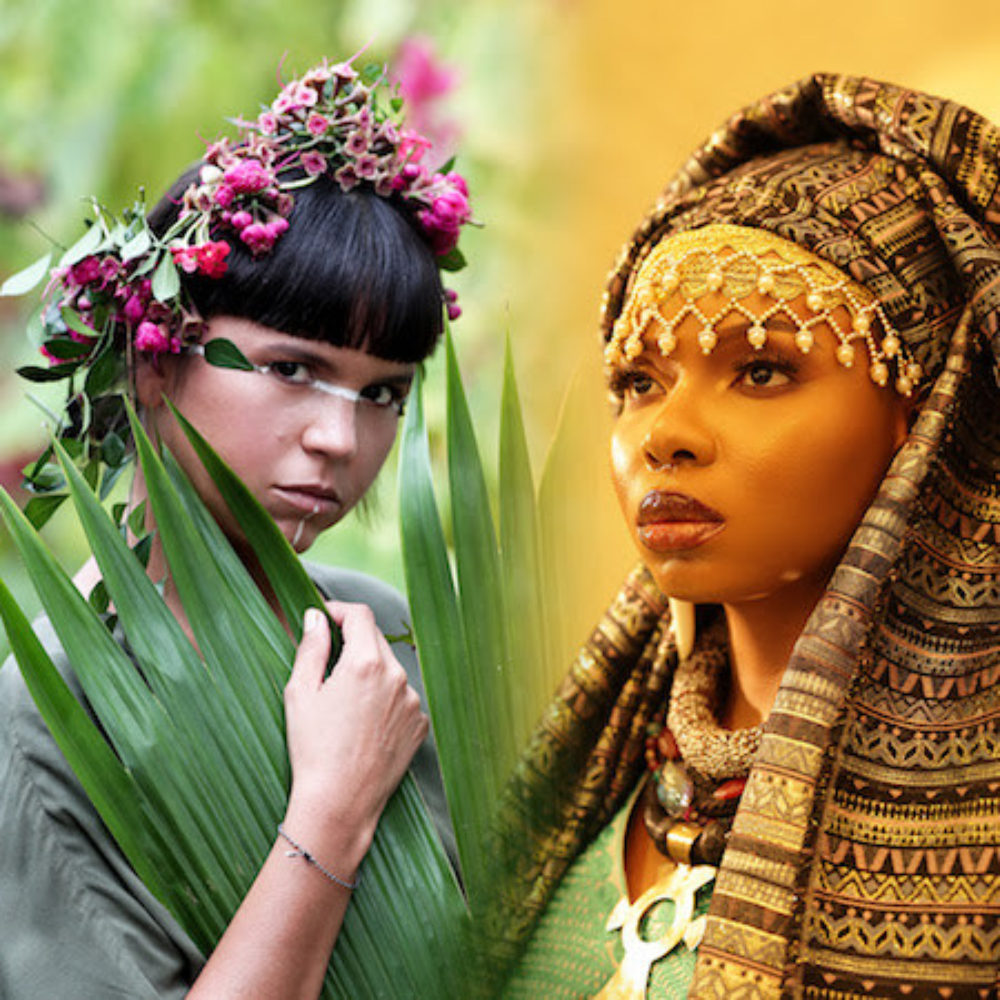 The song may be bilingual but it doesn't matter what language you speak when you're this fluent in pop. Two of our favorite stars have come together to deliver some late summer bliss, as Nigeria's Yemi Alade joins up with Colombian electropop stalwarts Bomba Estereo for the new single "Conexion Total."

Check it out:

The song comes from Bomba Estereo's sneak-peek of an EP, titled Tierra, which anticipates the four-sectioned, full-length album, Deja, due in the fall.

From palenque to champeta to its salsa and cumbia, Colombian music wears its African influences and indebtedness right out in the open, and Bomba Estereo is no exception.

"Since we started, our music has been deeply inspired by Africa in all senses," the band's founder and producer, Simon Mejia, says. "Colombia's folk music owes a lot to the mother continent, that powerful mix of African drums and marimbas, with indigenous flutes and chants is the base of the incredible soundscape of this country."

Thanks at least in part to this intertwined musical tradition with Africa, or maybe just continuing it, Yemi Alade's English verse fits right into the track.

"For real, the collaborations between Africa and Latin America are too few, and one can say almost non-existent," Alade says. "I was blown away by the idea of exporting my African urban culture to the Latin world and promoting Latin American culture in Africa. It's like a homecoming. This type of experience is unique and shows us how music knows no borders."

Out Sept. 10, Bomba Estereo's new album Deja is divided into four parts named for the four classic elements—we've heard Agua and now Tierra, leaving us anticipating "Aire" and "Fuego." The band has long been fascinated by and concerned for the natural world and the human alienation from both it and each other, so the album was crafted with both the Earth and the need for community in mind, and the track list features guest turns from Lida Pimienta and OKAN, as well as Alade.

"Collaborating with Yemi is a huge honor for us," Mejia says. "Yemi is a great artist and has an amazing voice. We're really happy to keep on extending the cultural and ancestral ties that bond Africa with South America."