Oumou Sangare and Vox Sambou at BRICS Celebrate Brooklyn
On Friday, July 14, bookended between well-timed tropical downpours, a remarkable concert went down at Celebrate Brooklyn in Prospect Park. Oumouy Sangare, pioneer of Mali's Wassoulou music, returned with the same excellent band she brought to the Apollo Theater last year, and they sounded better than ever.
Sangare has long earned her title as the Queen of Wassoulou, but more than that, she has perhaps the most compelling stage performance of Malian roots pop on tour this year. Her grooves have undergone some updating, but they maintain a bracing Malian identity. No matter how much her fine lead guitarist shreds, we never feel we've crossed the line into generic rock. It's Mali all the way!
Sangare's voice has always been a treat to behold, but it has expanded with the years. She belts and coos by turns, ever majestic in her poised manner. And those melodies! From her opener "Timbuktu" bidding for unity in Mali to her crowd-raising finale, "Yala," there was never a lull in her set, simply riveting from start to finish.
The show opened with a strong set from Vox Sambou, a Haitian band out of Montreal. The large ensemble was tight and inventive, digging into vodou grooves and pop feel-good numbers alike, giving 100% all the way. We'll look for them on Montreal later this week as we return to the Nuits D'Afrique festival there.
Meanwhile, here are some images from the Celebrate Brooklyn show, directly following which, the skies opened!
Photographs by Banning Eyre
Oumou Sangare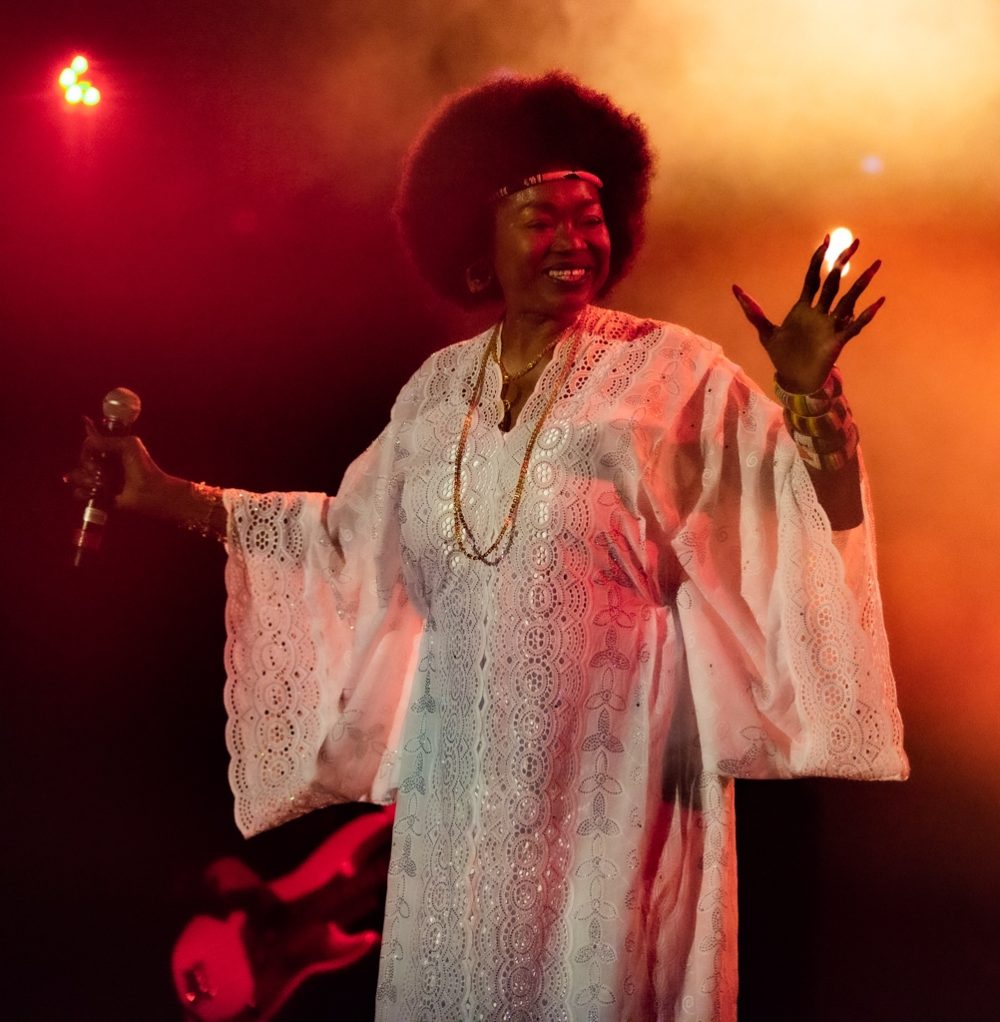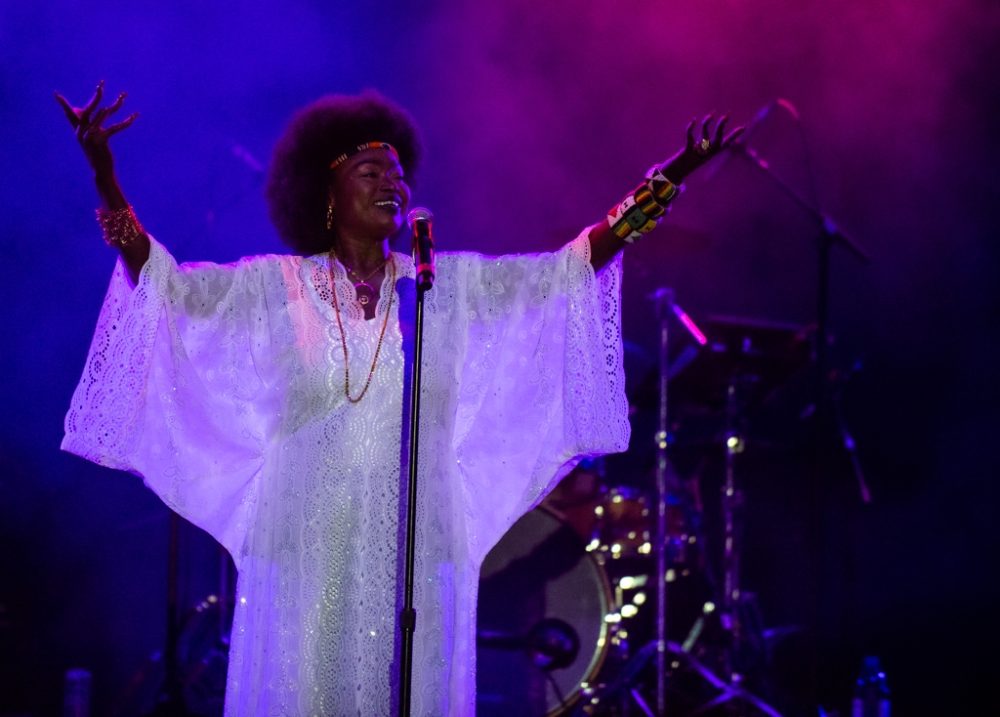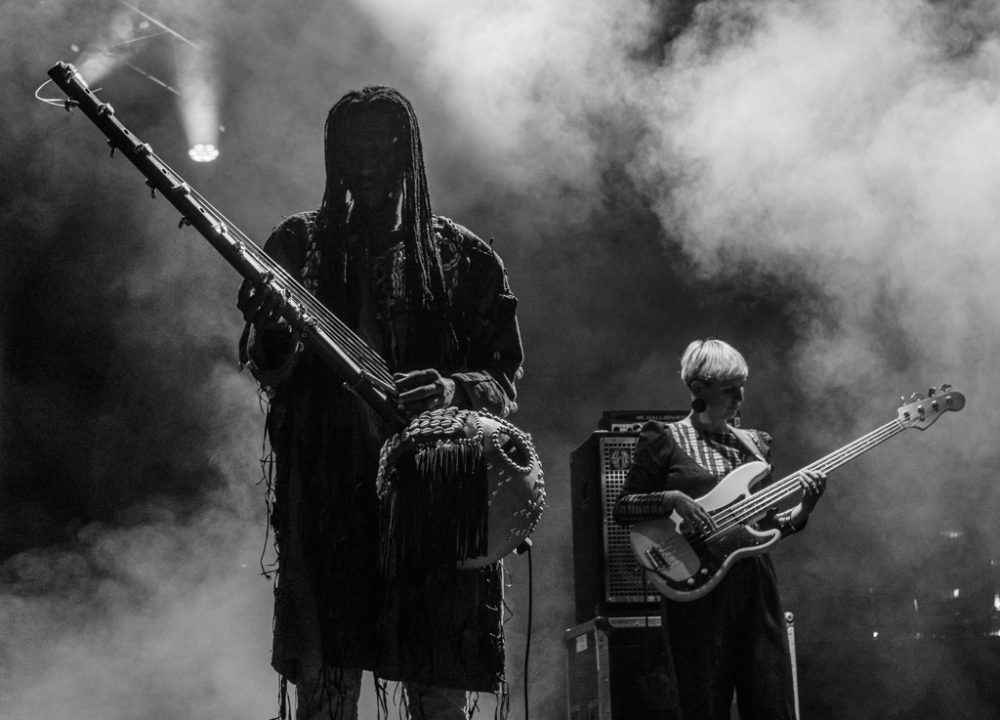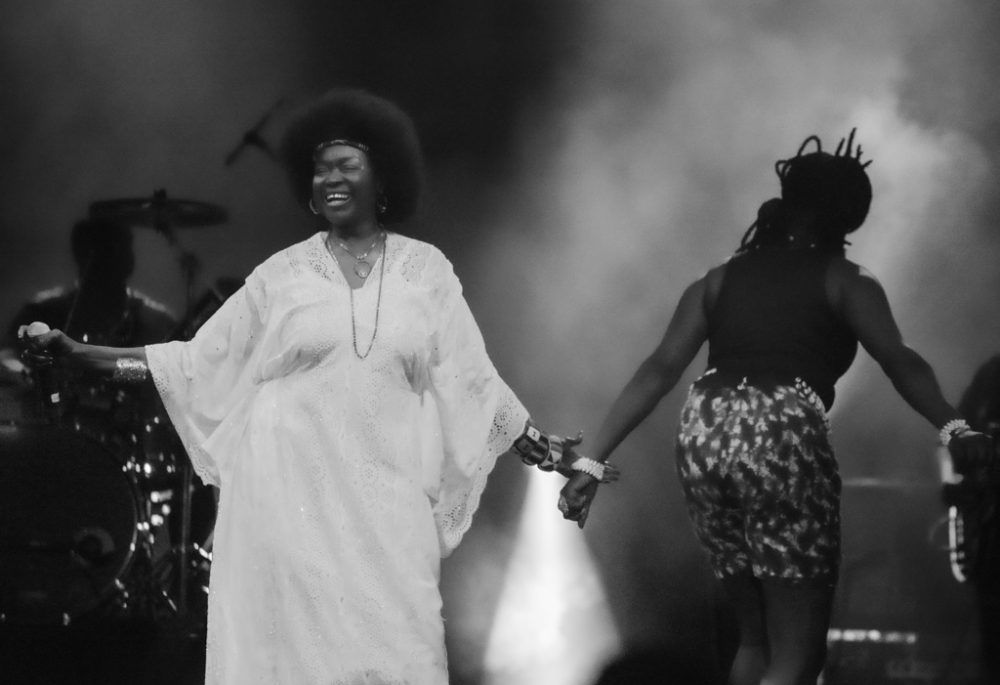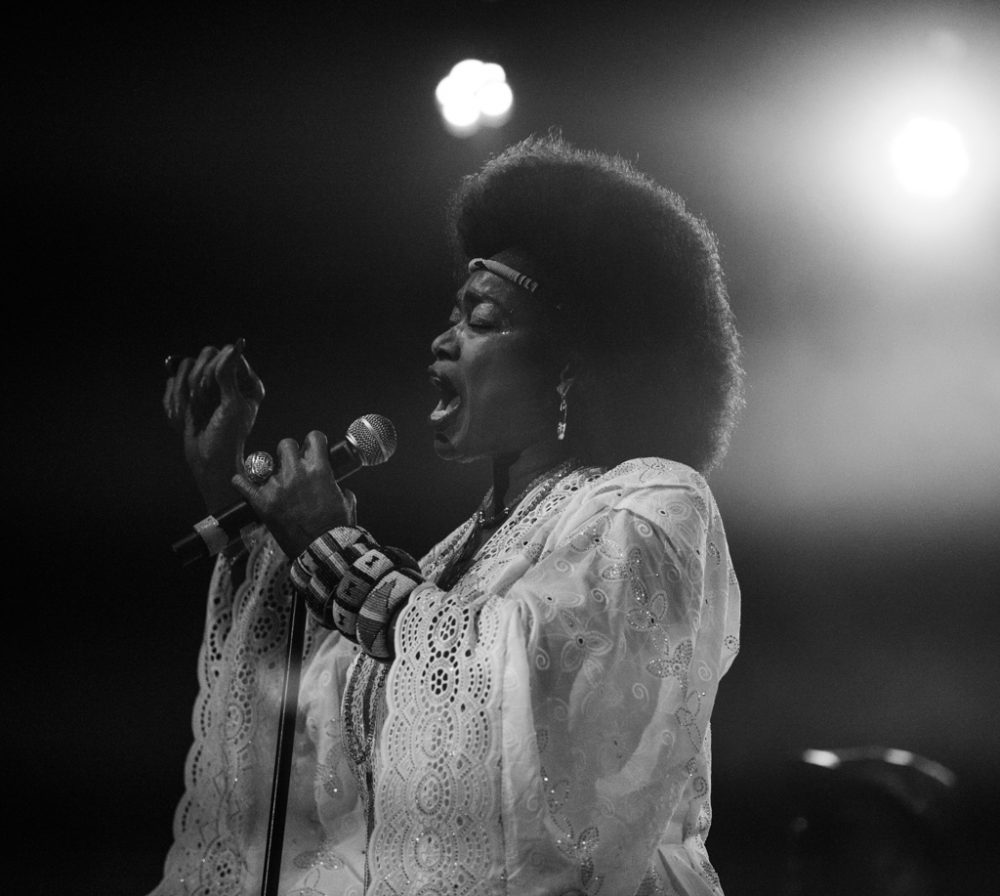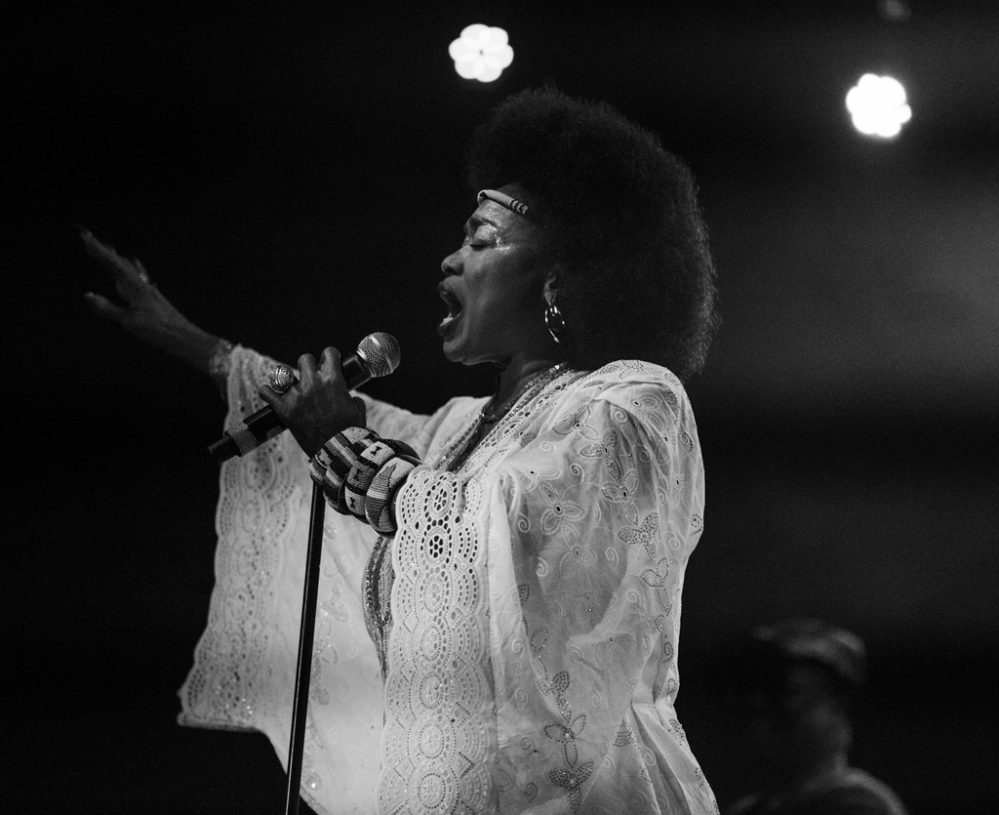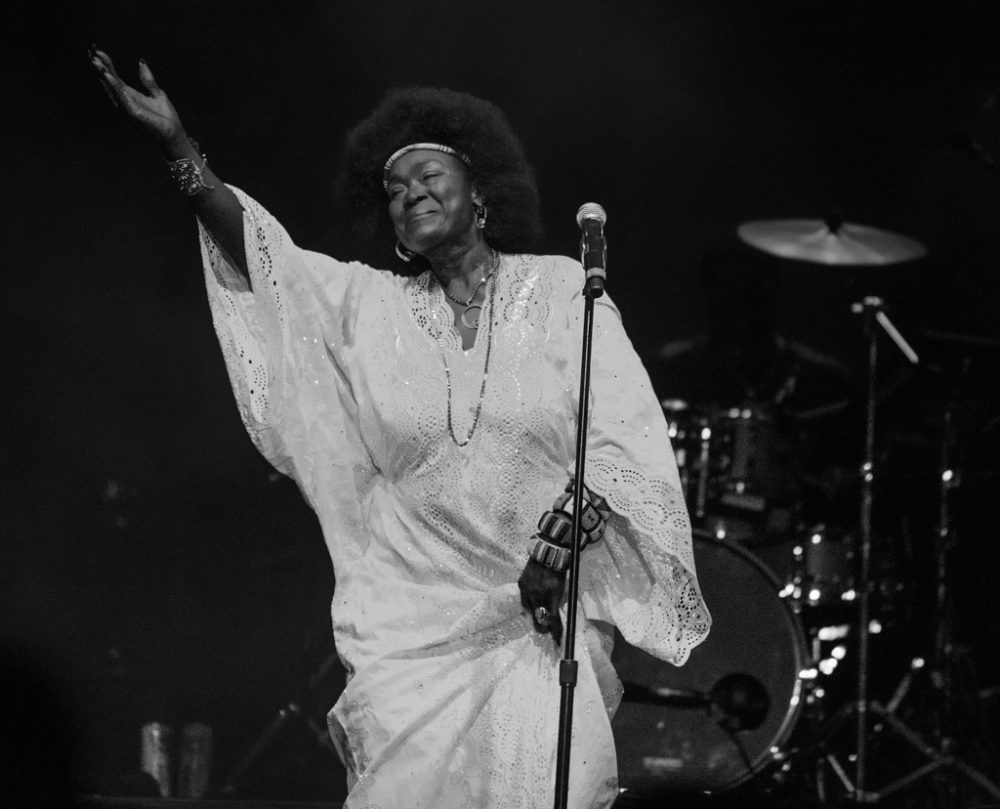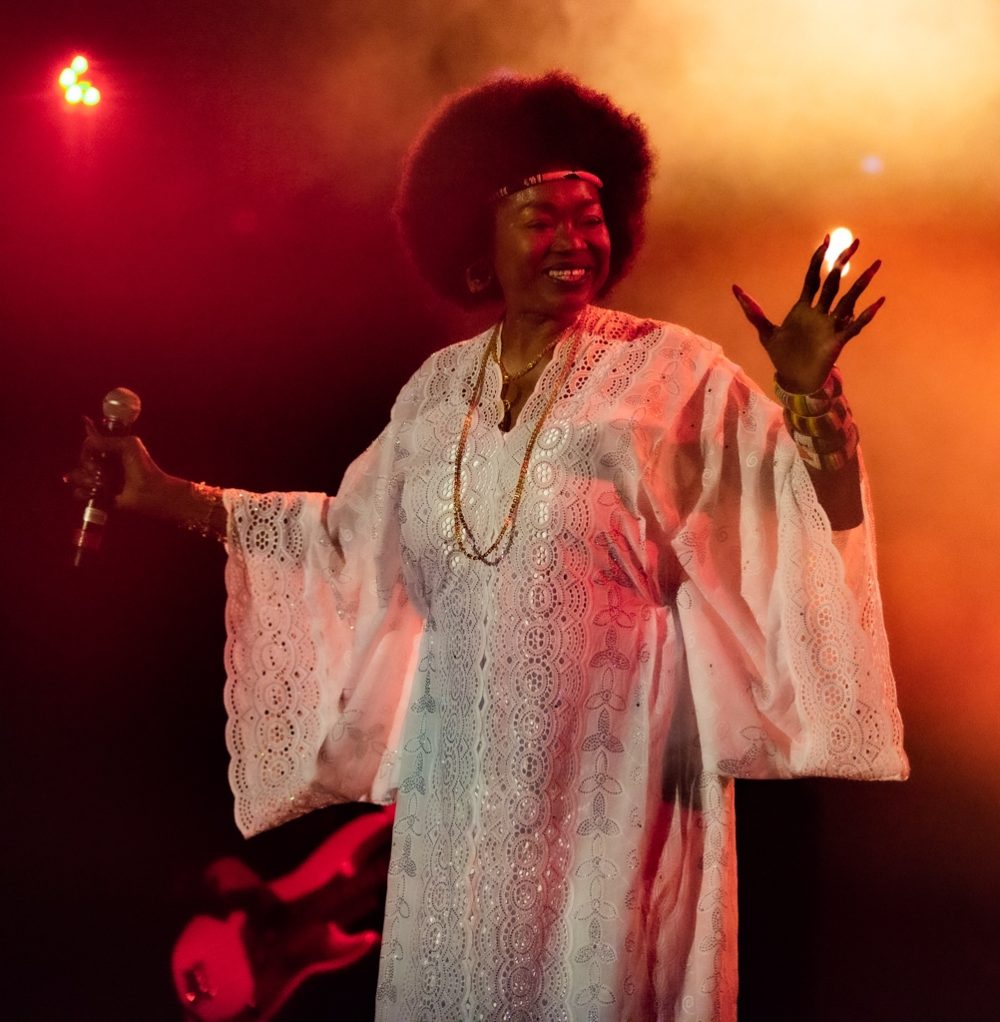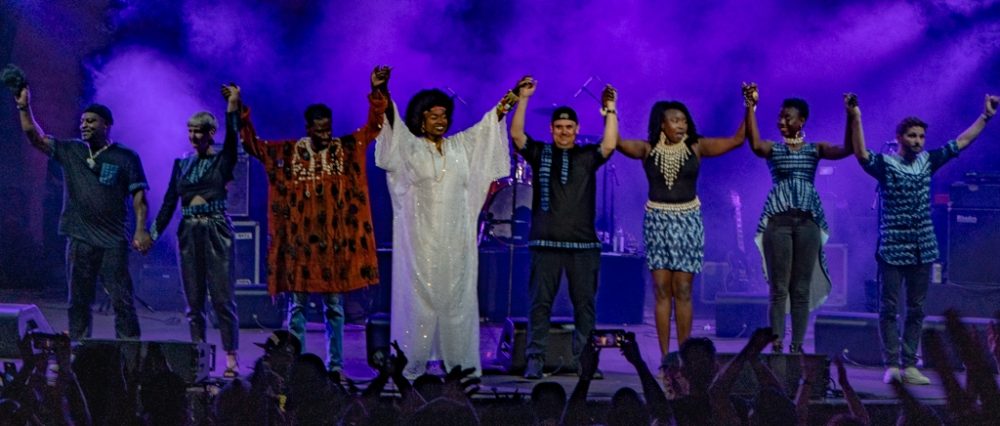 Vox Sambou