Oumou Sangare Goes Acoustic
Mali's Oumou Sangaré has simply one of the most gorgeous voices in music today. From the moment she released her debut Moussoulou (Women) in 1989, she became an instant global star among those who pay attention to African music. All at once, she showcased the wassoulou music style of southern Mali, made a stand as an artist determined to stand up strongly for African women by showcasing the suffering they so often must endure, and gave us this unforgettable voice.
Over three decades since, she has produced just seven extraordinary albums, taking her time with each one to make it count—and they all have. She has also branched into various other projects, opening a hotel in Bamako and helping design a low-cost alternative to four-wheel-drive Land Rovers (the OumSat). Sangare's 2017 Mogoya (No Format) marked a departure, a collaboration with young European producers, a more pop sound scape, and adding a memorable cameo from the late Tony Allen.
For her new release Acoustic (No Format), Sangaré assembled a small ensemble (singers Emma Lamadji and Kandy Guira, guitarist/musical director and the producer of Moussoulou, Guimba Kouyaté, kamele ngoni virtuoso Brahima "Benogo" Diakité, and A.l.b.e.r.t.'s Vincent Taurelle providing toy organ and celesta) and revisits the songs from Mogoya along with two old classics, in stripped down, fresh and spontaneous acoustic performances. The informality of the session is matched by the virtuosity of the musicians, especially the string players. It is both a return to form and a bold step forward for an artist who seems incapable of a misstep.
I spoke with Sangaré by telephone in Mali to find out more about the project. Here's our conversation.
Banning Eyre: Am I reaching you in Bamako?
Oumou Sangaré: Yes. And where are you now?
In Connecticut, laying low. Oumou, this acoustic album is really fantastic. I think it's the answer to my dreams.
[Laughs] O.K.
What was the idea? Why did you want to make an acoustic album?
I was missing that little bit, singing in a friendly way, live, acoustic… I think I was missing that, like the way I began. Remember the album Moussoulou (1989) was acoustic.
Yes. It's very intimate. It feels kind of informal, friendly, like you said. You've rearranged the songs beautifully.
Actually, this is the way we were presenting the last album, Mogoya, live on stage. These are the live musicians I used. We did a lot of touring with this group. Unfortunately we have not yet arrived with this ensemble in the U.S. We were supposed to be at the Apollo Theater on April 4 of this year, but we couldn't come because of this Covid business. But it's a great group on stage. These are the same musicians, but we decided to keep it simple, and not use all the musicians. So it's kamele ngoni, guitar, vocals. That's it. And there's a little bit of keyboard bringing in the feeling of horns.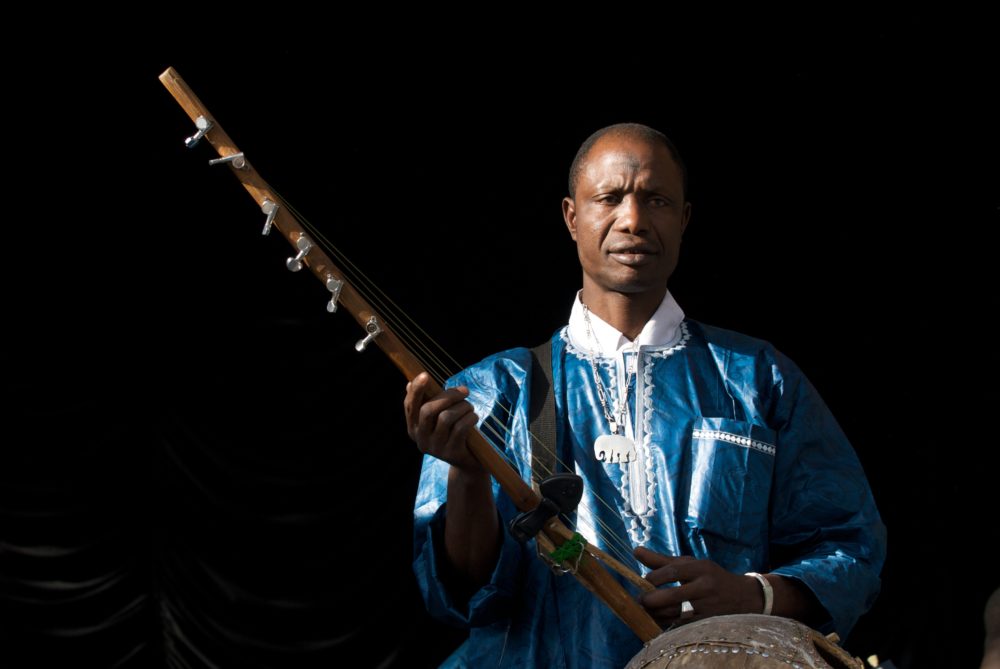 We were very sorry to miss you in New York. We were all set for the Apollo.
So it's mostly the same songs that were on Mogoya, and then I added "Saa Magni" and "Diaraby Nene." Basically it's an acoustic performance of the last album with two old songs added.
They're both great albums, and these contrasting versions testify to the power of the songs themselves. I know you're always doing things outside of your musical life. Tell us what you been up to lately in addition to these recordings.
Well, I'm doing a lot of things. I have been doing business on the side of the music. Lately I've been working on creating a big festival in Wassoulou. We just had the third edition and we had 150,000 people in Wassoulou. It was incredible. As you know our country is in a very dramatic situation at this point, but even with all that, people came into the extreme south of Wassoulou with me to create an incredible festival. It was at international dimensions. We were followed by lots of media organizations, BBC radio, French television, RFI. It was like something impossible. This festival proved its value immediately. Because the south of Mali, in Wassoulou, it is calm. There is no war. It's hot in the center of my country, and it is very hot in the north. But in the south there, it is calm. This is a country that really needs to live a little. So I thought about this, and I said no we can't just stay everybody with our arms folded while the country is totally knocked out.
When did this happen?
In the month of March. We finished on the fifth, sixth, seventh of March. And then we were supposed to go to the United States.
Wow. You've got in just ahead of the coronavirus.
Covid. Yes. We were the last festival, and I have to tell you it was the biggest festival Mali has ever seen.
Next time, we have to be there. Let us know.
I will do that. We want you to come and tell Americans about this festival.
I would love that. I've never been to Wassoulou.
We had two hectares set aside for camping with round houses and air-conditioned rooms with lots of green around. Swimming pools. Nightclubs. And just next door outside, we made a huge stage, 20 meters square. A really big stage. And then I invited artists from Côte d'Ivoire, Burkina Faso. Cheikh Tidiane Seck was there, and Toumani Diabaté. We had big Malian names.
And a lot of Wassoulou groups too?
Lots of them. That was the basis of it actually, to let people know that there is so much music down there that people haven't heard. We had about 20 groups from Wassoulou all with different rhythms and themes. We had Wassoulou groups every night, the traditional ones and the ones from Bamako. This festival made people there really proud. It was very much appreciated by them, and by everyone in Mali.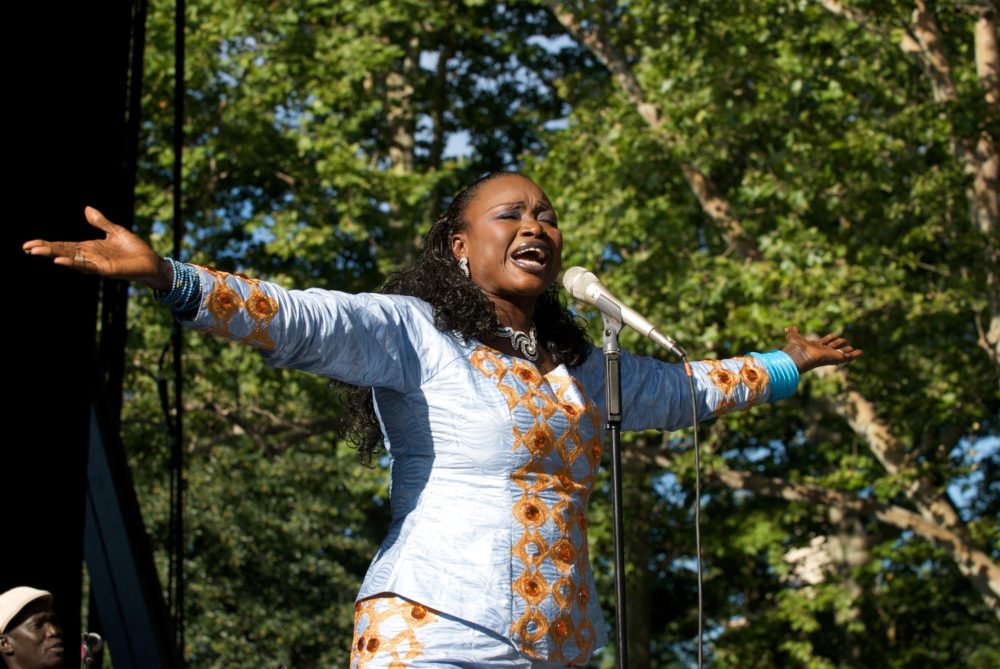 Oumou, as you know, music has changed a lot during the time of your career. So how does Wassoulou music fit into the current scene in Mali?
I think that all musicians in Mali are inspired by Wassoulou music. Take Salif Keita. He plays Manding music, but he has a kamele ngoni in his band giving the music a Wassoulou feeling.
Of course. The great Harouna Samake.
Wassoulou music is turning up in many places. It influences our greatest musicians. Fatoumata Diawara plays Wassoulou music as well.
So true. Well it's also music the whole world needs, and we can't wait till you can bring it to us in America. Oumou, I am working on a program right now about Tony Allen. And I know you were friends with him and worked with him on your previous album. So I'm sure that you like all of us are feeling his loss.
It's a big loss. Because Tony Allen is unique. Africa has lost a great maestro. At his age, he was still so gifted. The moment he touches those drums, you forget his age. I used to have some nice little jams with him, even in concerts, and he played like a devil. It's a huge loss. He was in great form. Age had not erased his gift. And it hadn't erased his savoir-faire.
When he played, it was like an orchestra.
Truly. It's a huge loss for Africa.
One of the last times I saw him was actually in Mali when he came to Toumani Diabaté's festival in 2016.
Yes I saw him then.
I could tell he loved Mali. Aside from being a great musician, he was someone with a very good heart, and folks there really appreciated that. How is the situation there now? How is Mali managing with Covid?
So far, it is actually under control, because with the sun we are getting these days, the virus has a hard time. It's 120° in the shade here.
Wow!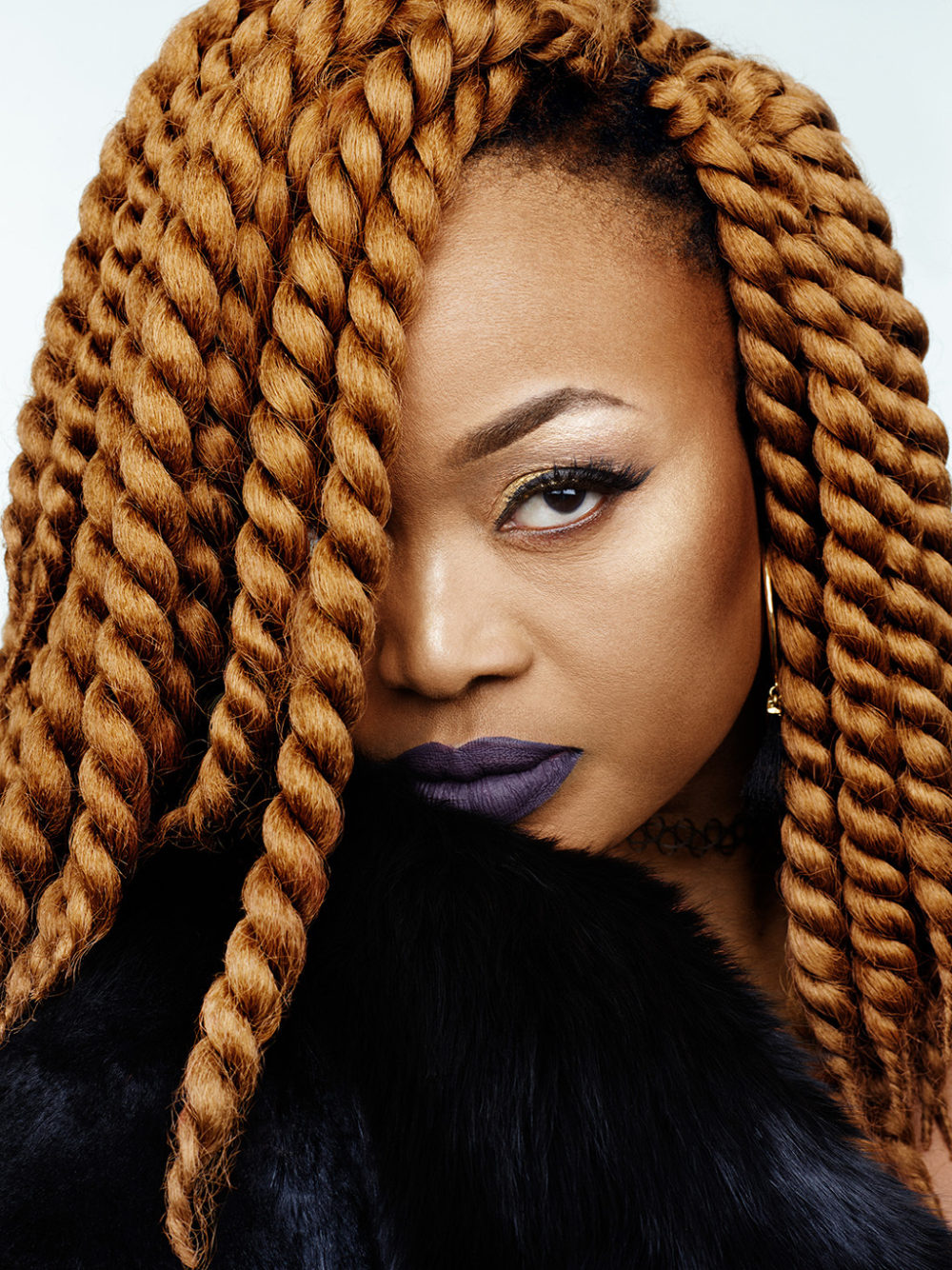 It's incredibly hot. And it's very hard for a virus to evolve the way it would normally. It's impossible. No, no, no. For that, we thank our great God. People can catch Covid, but it can't spread very well. The microbe has a very hard time with this heat. That's our good luck here in Africa and the reason we haven't had as many deaths. People have been saying it was going to be even worse in Africa, but they forget that the good Lord is in control with the sun. [Laughs]
Well, I'm glad to hear that.
I look at the countries that have suffered the most, and I imagine it what it would be like if that happened in Africa. It would be the end of the world.
Well, you picked a good time to release such a serene recording.
Yes, especially with this Covid situation. Acoustic music is welcome.
So nice to talk with you again. Good luck with all your challenges, and we will be looking for you in New York.
If all goes well, we will be there next year.
In sha'allah. Take care!