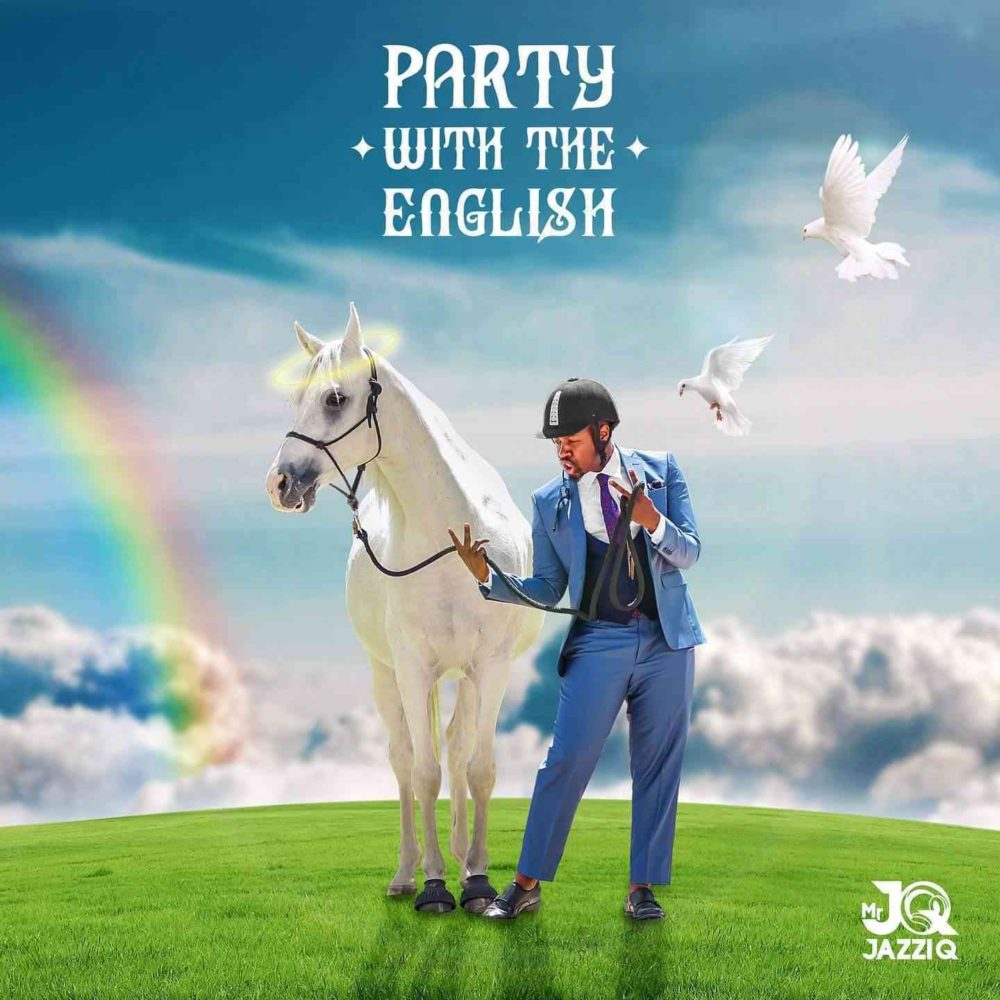 South African artist Tumelo Manyoni, better known as, Mr. JazziQ, recently released his third studio album, Party With the English. Mr. JazziQ, hails from Alexandra and became a positive force in music as a teenager. He went on to form the duo JazziDisciples with Josiah de Disciple. Around 2017, both started to produce and perform the new subgenre of kwaito, now known as AmaPiano. The duo has been recognized for their appearance on local shows such as "Lockdown House Party" on Channel 0 (a South African music channel) and collaborations with prominent South African musicians such as Okmalumkoolkat and Moonchild Sanelly.
JazziDisciple's music is often described as a combination of Afro-house and jazz, but on Mr. JazziQ's third solo release, I hear more than these two styles. Party With the English also uses the deep bass lines of kwaito and soul music by singers like Purple Mellow and Boohle. JazziQ hails from Alexandra, a city north of Johannesburg and said to be the birthplace of kwaito. Alexandra is also south of Pretoria, considered the birthplace of AmaPiano. So this album's combination of AmaPiano and kwaito influence may be a product of the artist's location.
Songs here like "Lerato" and "Nomayini" feature slow rhythmic beats backed by the soulful vocals of Purple Mellow and Boohle. Elsewhere we get kwaito on tracks like "Picture JunkPark" (named after the restaurant founded by JazziQ) and "Tshepi." These songs feature the deep bass lines of kwaito music and the rapping of artists such as Mpura, FakeLove, Vic_Typhoon and others.
You might wonder why this proudly South African album would be titled Party with the English. The title reflects Mr. JazziQ's desire to bring AmaPiano to an international audience. Although it may indeed reach the U.K., it has already produced a major hit with "Woza," thanks to a humorous viral video from Washington D.C. in which three men in bath towels dance to the song in the middle of the street with passers by joining.
This album is a perfect introduction to anyone new to the phenomenon that is AmaPiano.