GC's DJ Roadshow—From Kwaito to Amapiano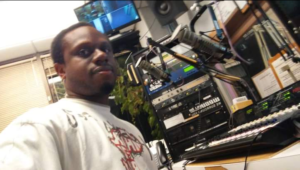 In this episode, Georges Collinet inaugurates a traveling talent search introducing guest deejays and producers with unique perspectives on global African music. First up is Matthew Key—a.k.a. DJ M-Point—host of "The Loxion Music Mix Show" on WESU FM in Middletown, CT. Key has been absorbed in South Africa's post-apartheid pop music for 22 years, and he takes us on a tour through a succession of genres, starting with kwaito, the country's joyous, jazzy response to long-awaited freedom, and leading up to the latest SA music craze, Amapiano.
Produced by Georges Collinet, Matthew Key and Banning Eyre.