Photo Essay: Los Wembler's de Iquitos and Combo Lulo at (le) Poisson Rouge
The Peruvian veterans of the psychedelic cumbia scene, Los Wembler's de Iquito, played at (le) Poisson Rouge in Manhattan Monday night, with support from the pan-tropicalist Combo Lulo.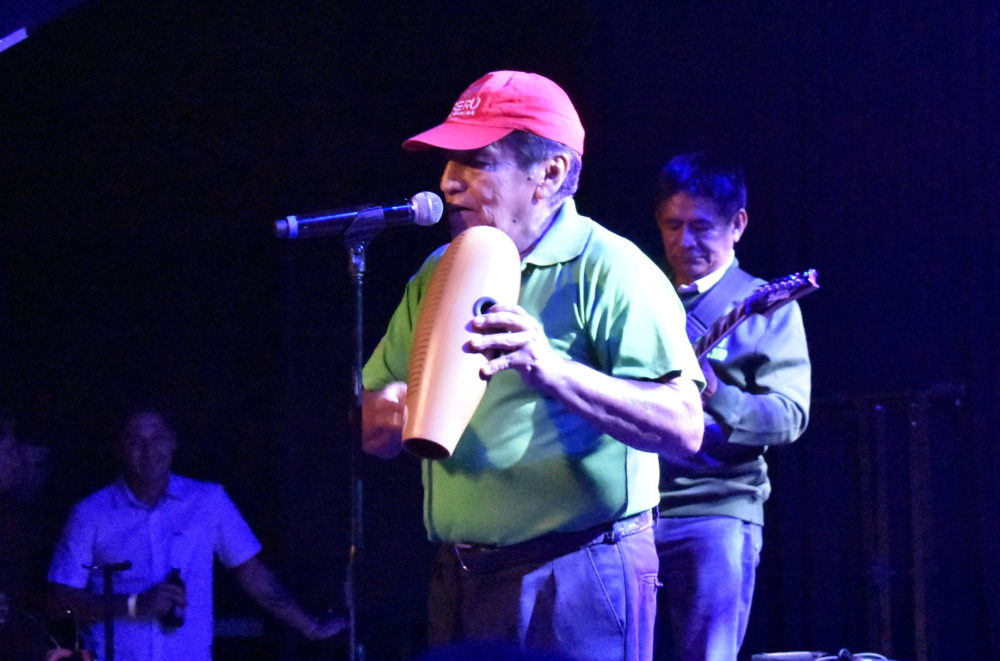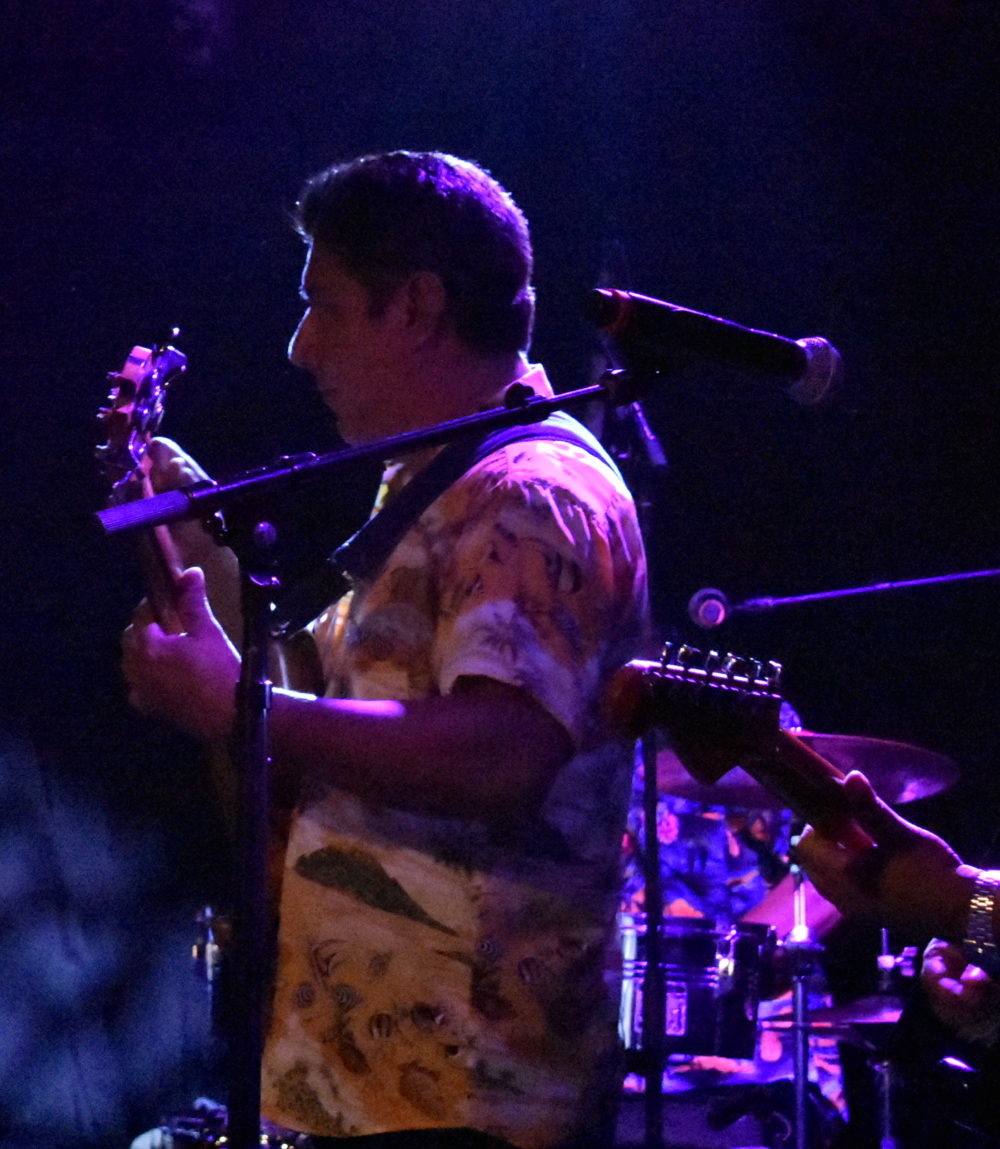 Touring in support of their new album, Vision del Ayahuasca, the beaming Los Wembler's were greeted by an eager crowd who sang along, formed dance circles and lines and let the insistent chicha beat take them where they already wanted to go.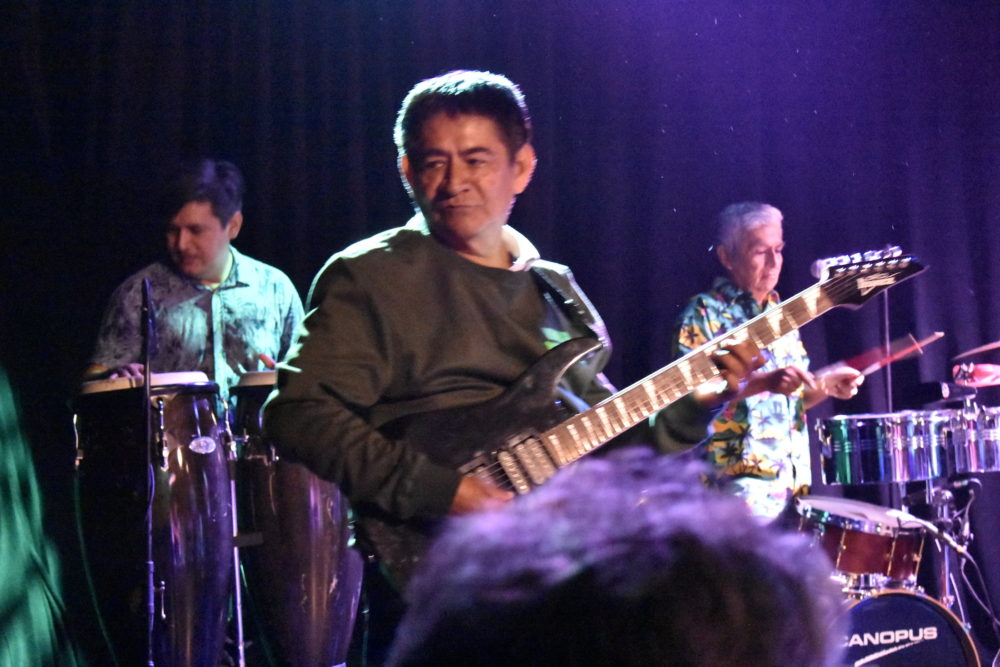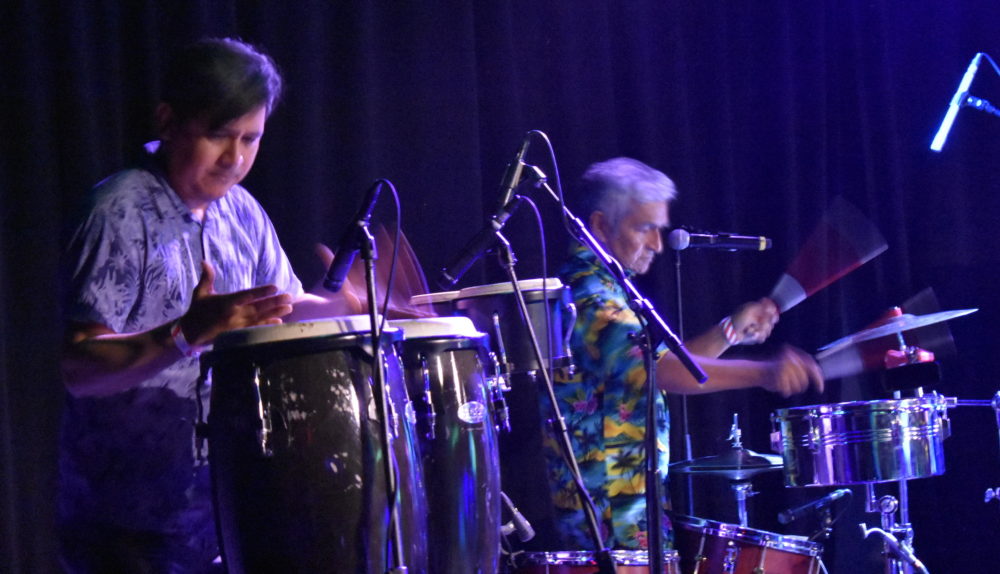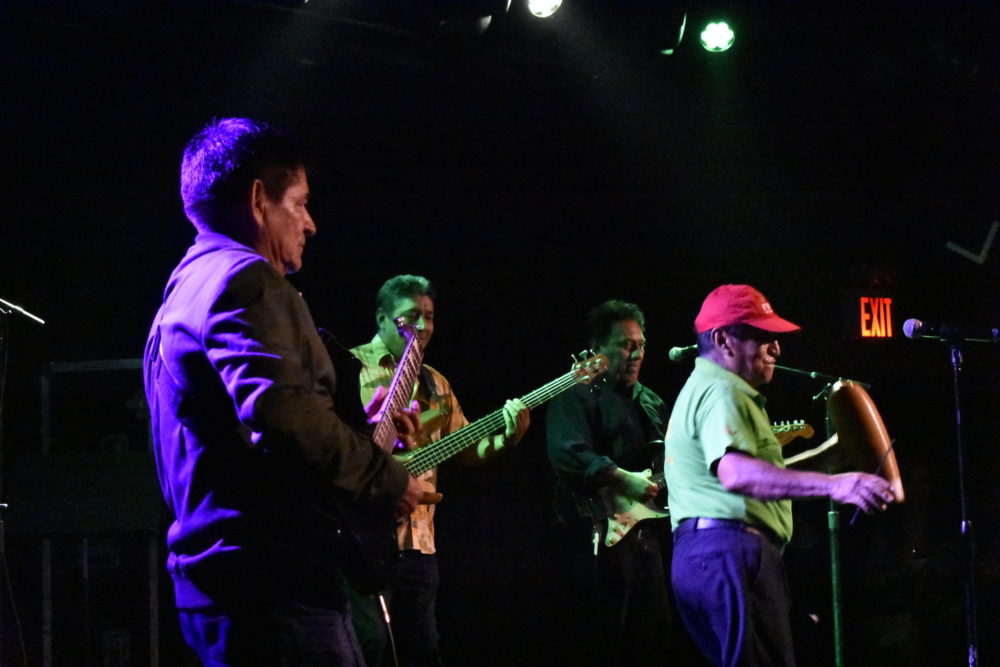 Now 50 years into their career, Los Wembler's were still stretching songs past the five-minute mark, taking long, sometimes fairly bonkers guitar solos and looking like they were having the time of their lives.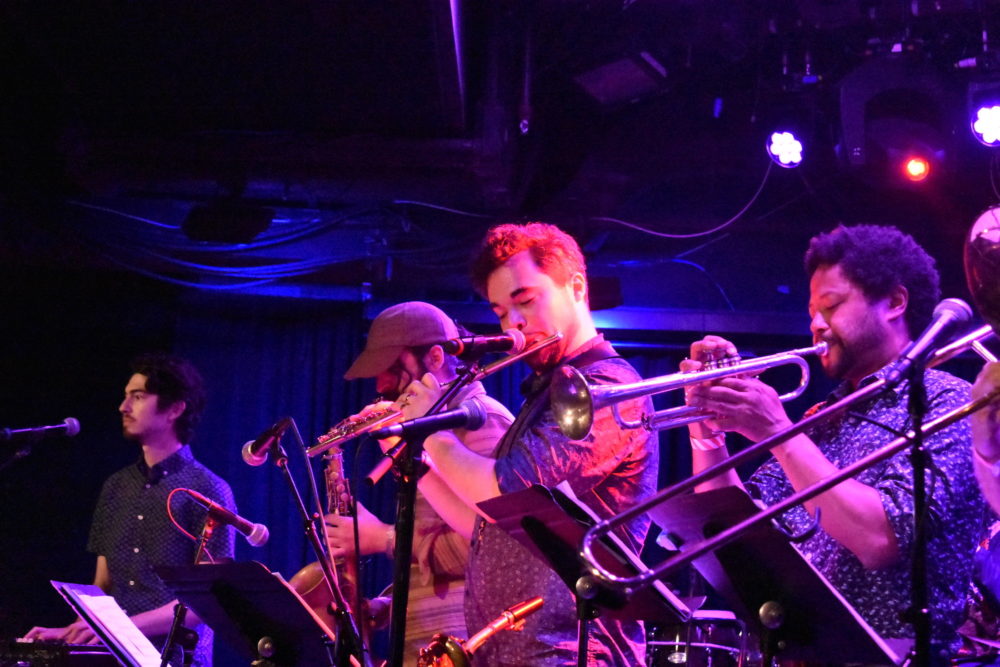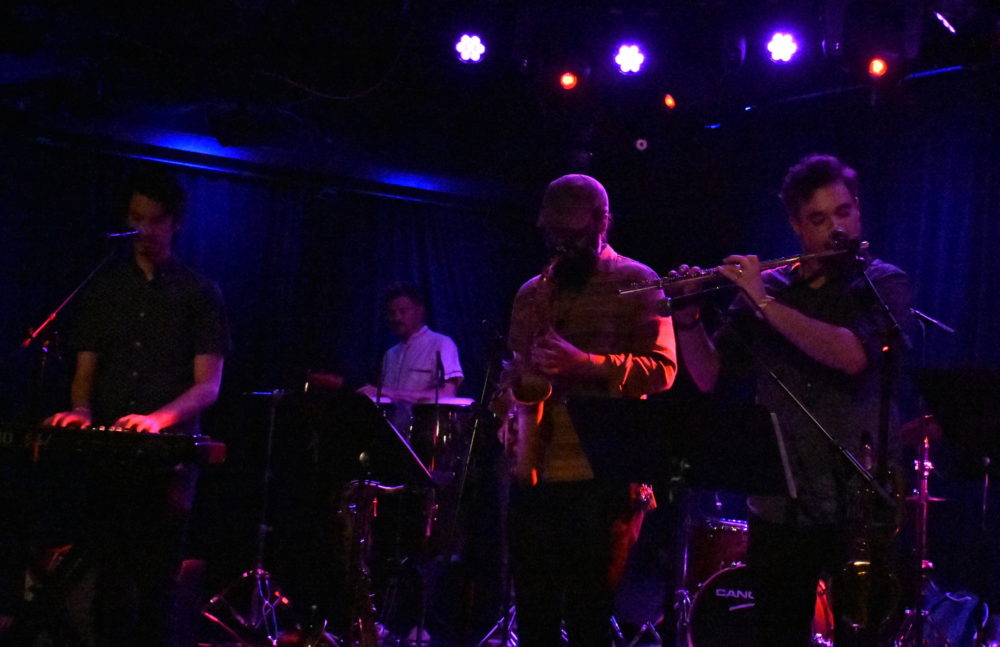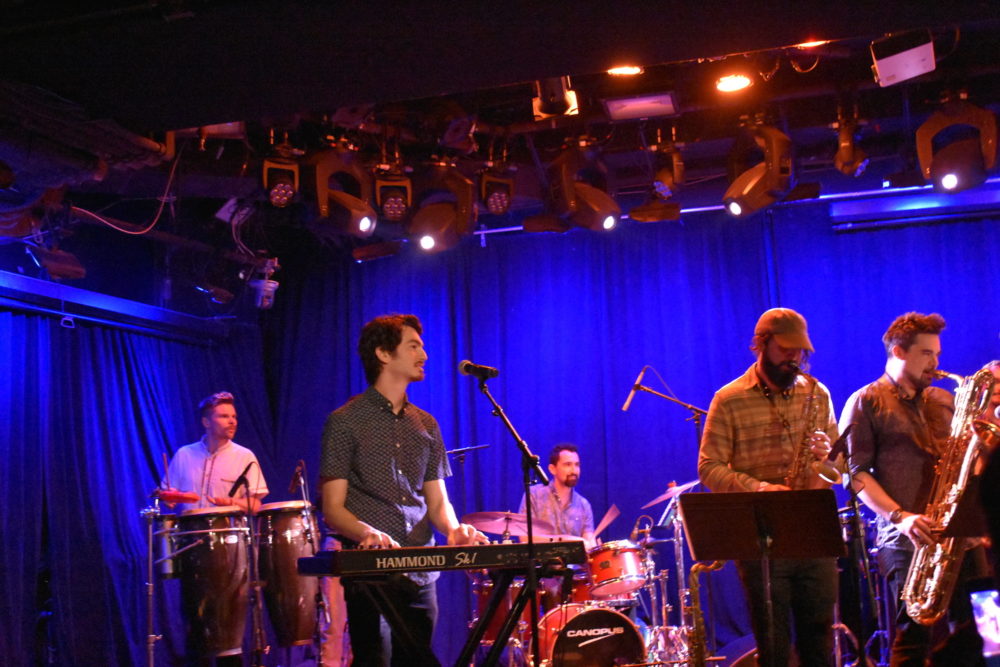 Combo Lulo is a New York outfit that fittingly dabbled in cumbia for a few songs as well as other classic, mostly horn-directed genres like vintage ska and dub. It's a tribute to both LPR's sound system and their strong arrangements that the band just sounded so good—making a case for live horns and three percussionists in friction with, you know, the trends of the last several decades.