Photo Essay: Noura Mint Seymali at Brooklyn Bowl
Capping of a week of desert blues, Noura Mint Seymali headlined Brooklyn Bowl Thurs., March 21. A devoted crowd braved the day-long rain for a chance to see the Mauritanian griot nimbly play the ardine—a kora-like harp instrument. Traditionally, women play it at weddings and family functions, singing winding melodies that spiral and bend before pouncing down in resolution.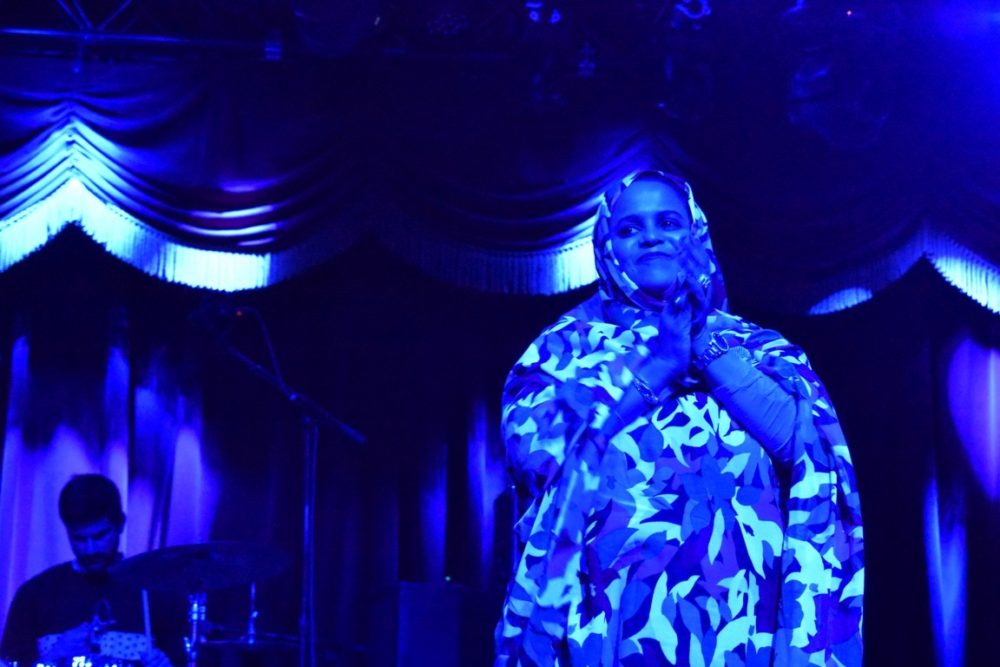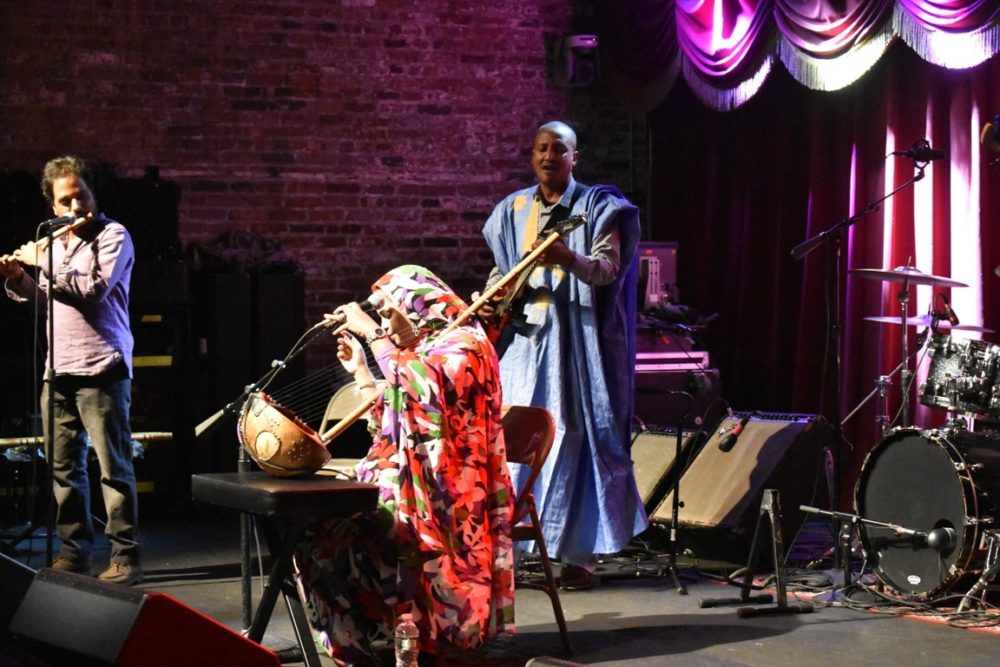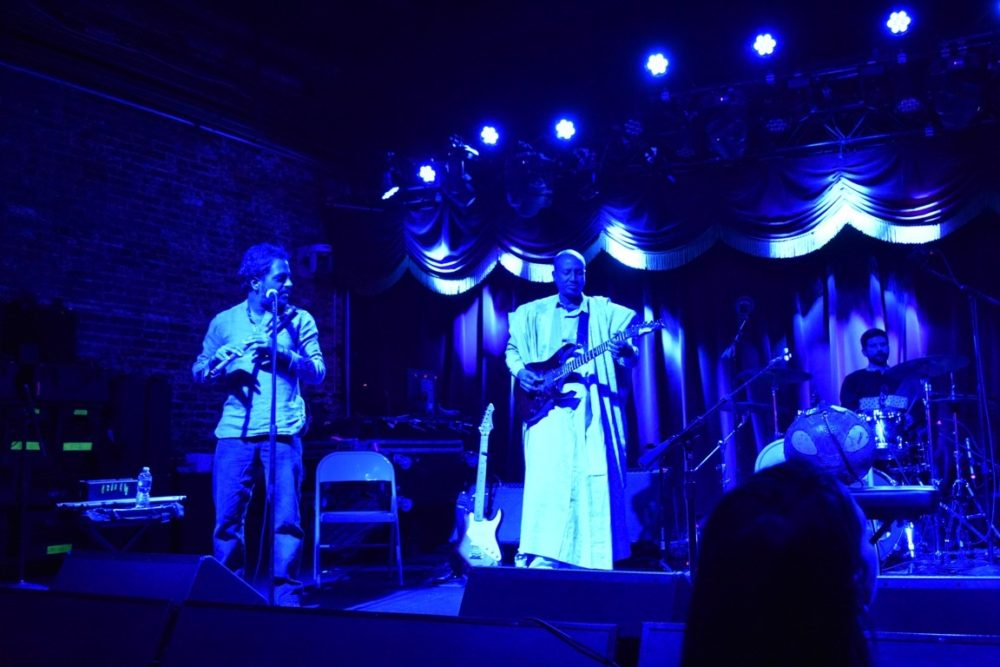 After two or three songs with the ardine, Seymali got up to sing. The guitarist never seemed to fill the space with big harmonic chords, but rather emitted flickering melodic lines that chased, and then led, and then echoed those sung by Seymali.
I was captivated, not only because the music seems to lend itself to a trance, but also because the guitar in question was like none I had ever seen. A conventional guitar starts with wider frets down by the head of the guitar's neck, which get closer together as they approach the bridge, in increments of half-steps. Look at Jeich Ould Chighaly's guitar: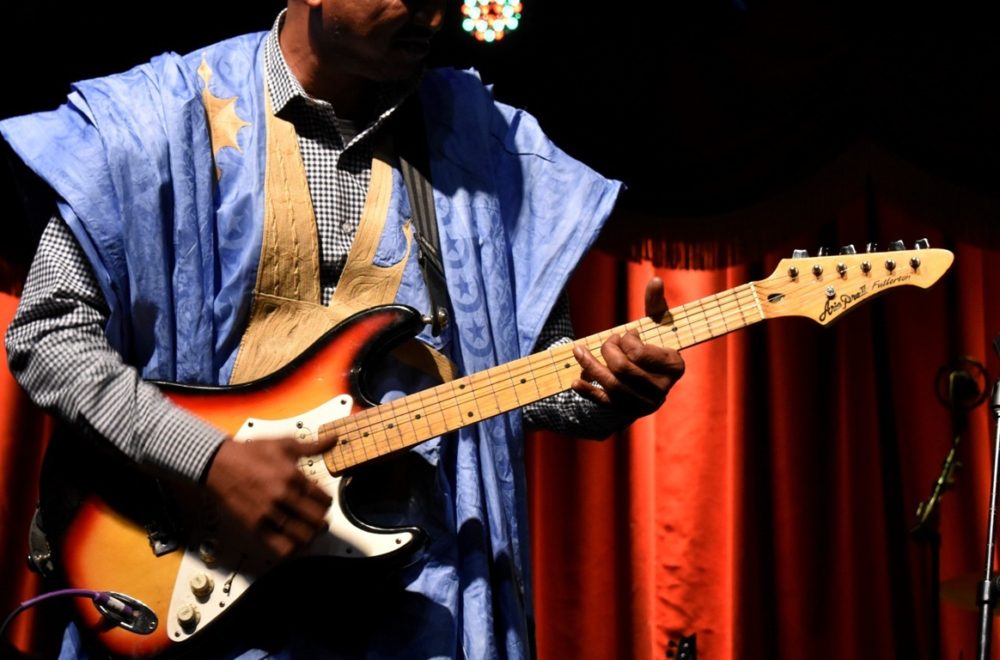 In the design of the tidnit—known more broadly as the ngoni, a fretless ancestor of the banjo and guitar—the frets start out with tiny increments, allowing the electric guitar to follow the tonality of the traditional Moorish music that the group performs.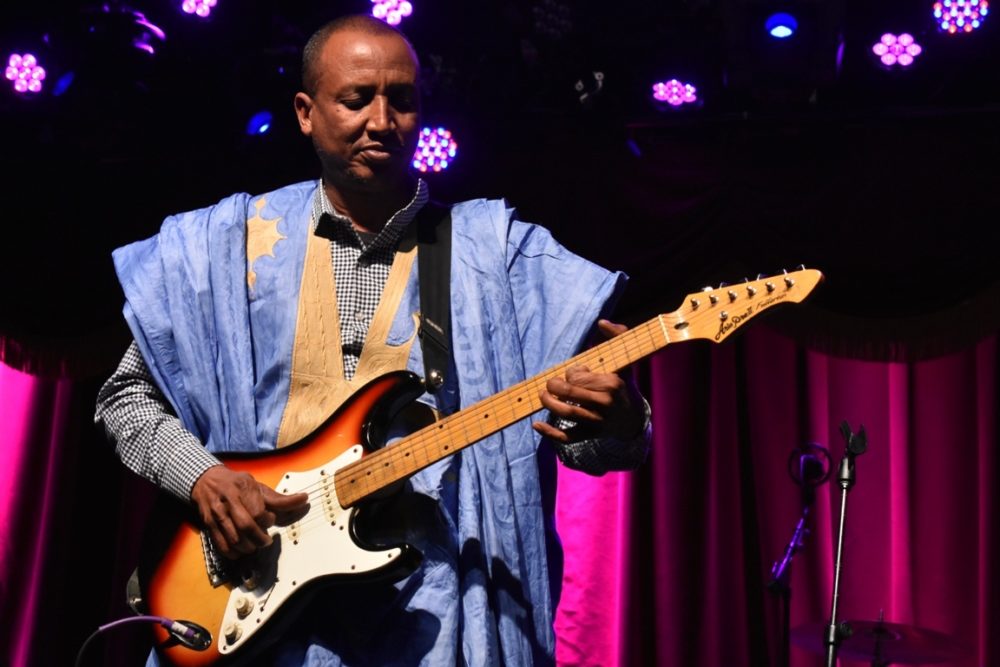 Banning also told me that Matthew Tinari, the drummer, was a former Afropop intern. Anchoring the bass was Seymali's brother, Mohammed Seymali, who lives in the United States. He was filling in for the usual bassist, Ousmane Touré, who was unable to get a visa, an irritant we've bemoaned so many times this week it seems redundant to launch into again (but probably still should be mentioned).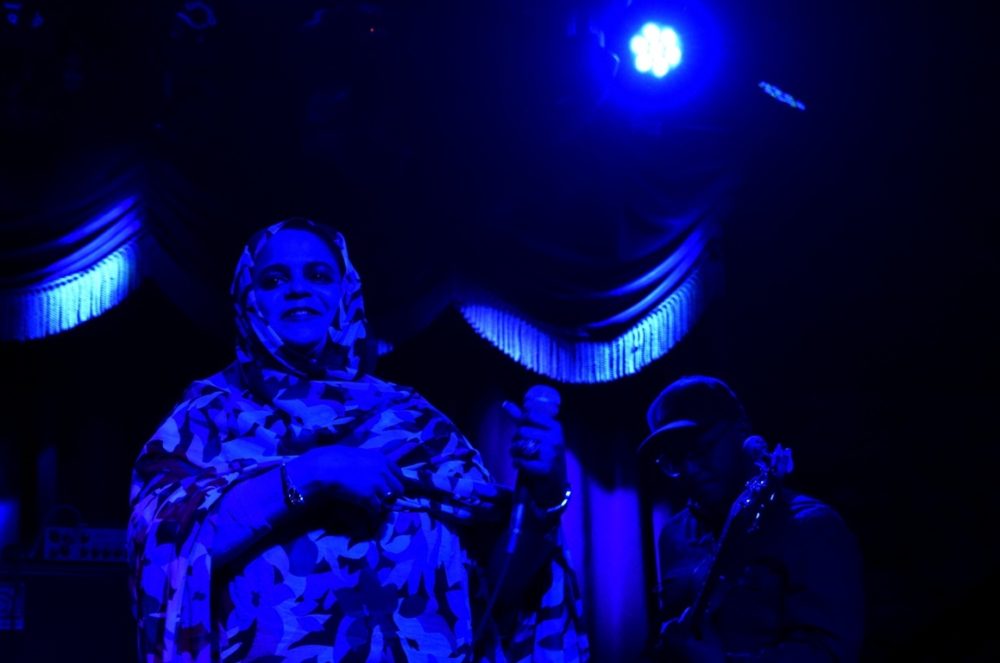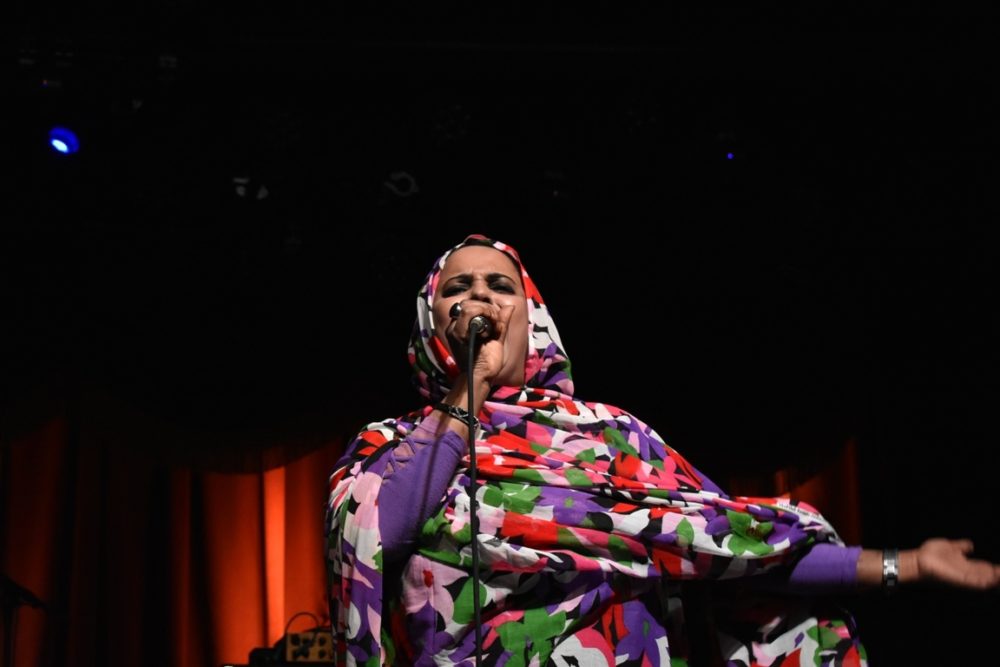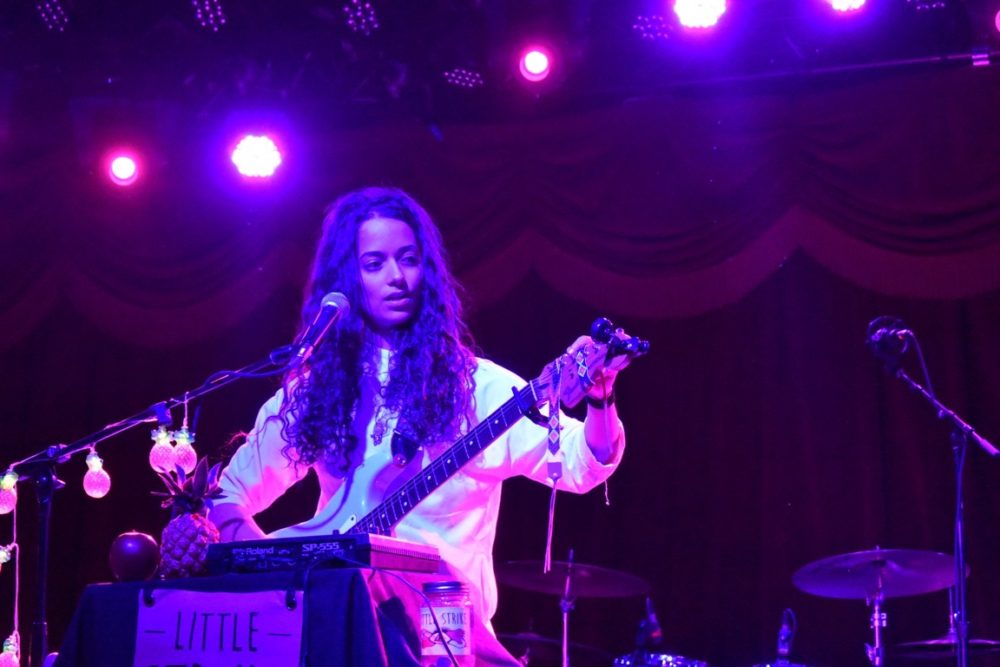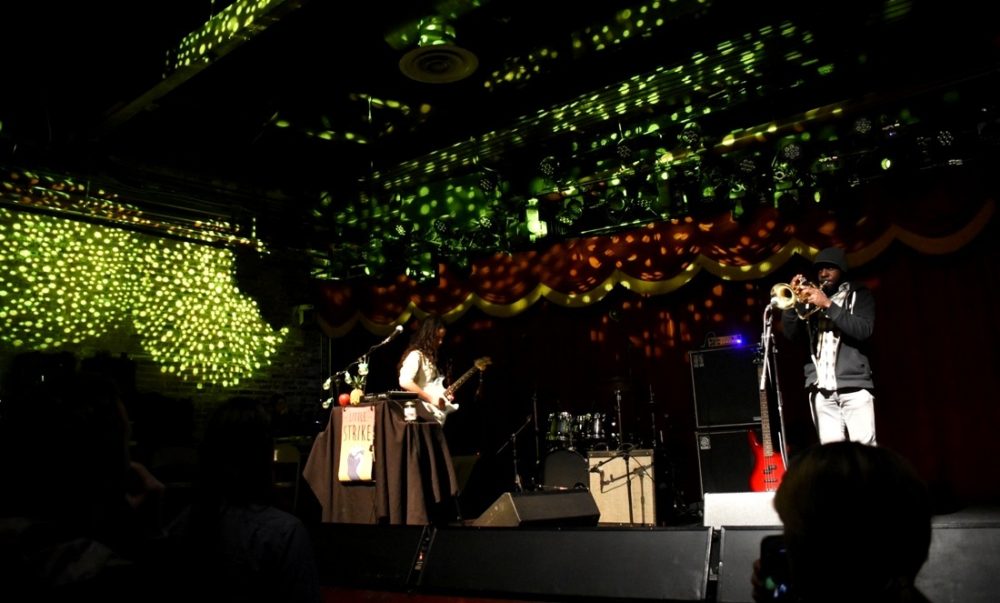 Still, in the face of adversity, Seymali and her band--as well as openers the Israeli-Yemeni-by-way-of-Philadephia duo Little Strike--were more than up to the challenge. As we squeezed through a crush at the merchandise table to get back out into the rainy night, it seems the crowd at Brooklyn Bowl shared our elation.