Photo Essay: Bombino at (le) Poisson Rouge
Nigerien guitar wizard Bombino played (le) Poisson Rouge in Manhattan, Wed., March 20 to an ecstatic and welcoming crowd. The band ripped through songs from Bombino's latest record, Deran, as well as his back catalog, starting slowly and gradually building until the whole of LPR's room turned into a dance floor.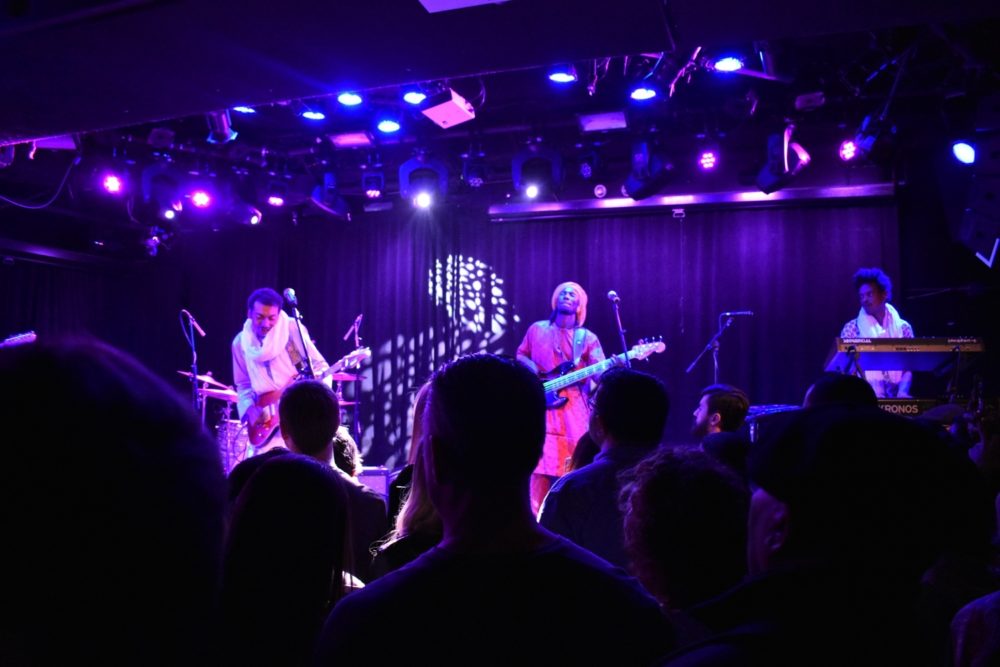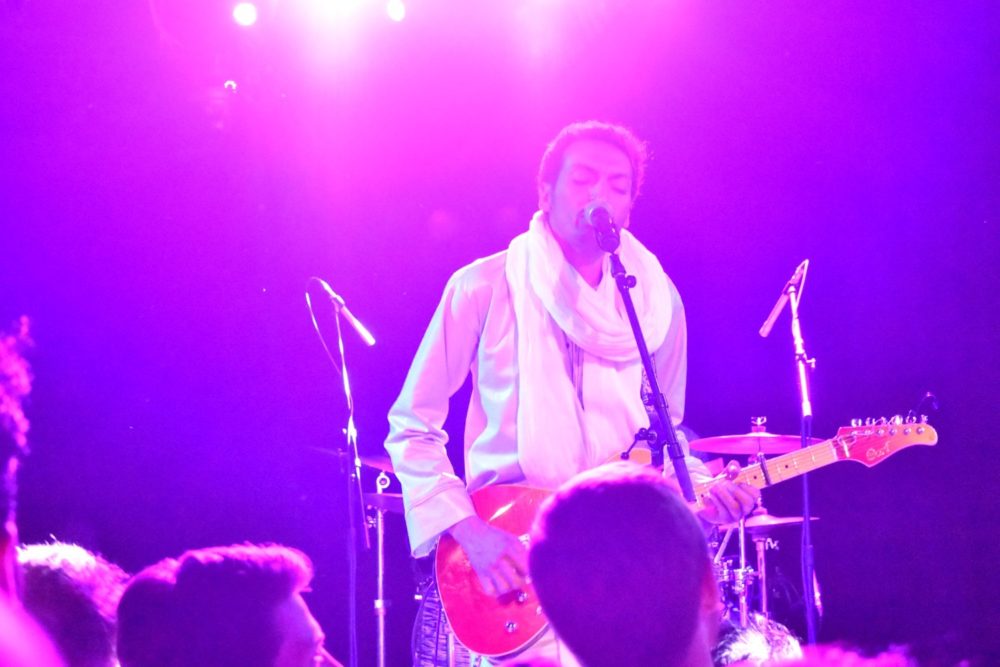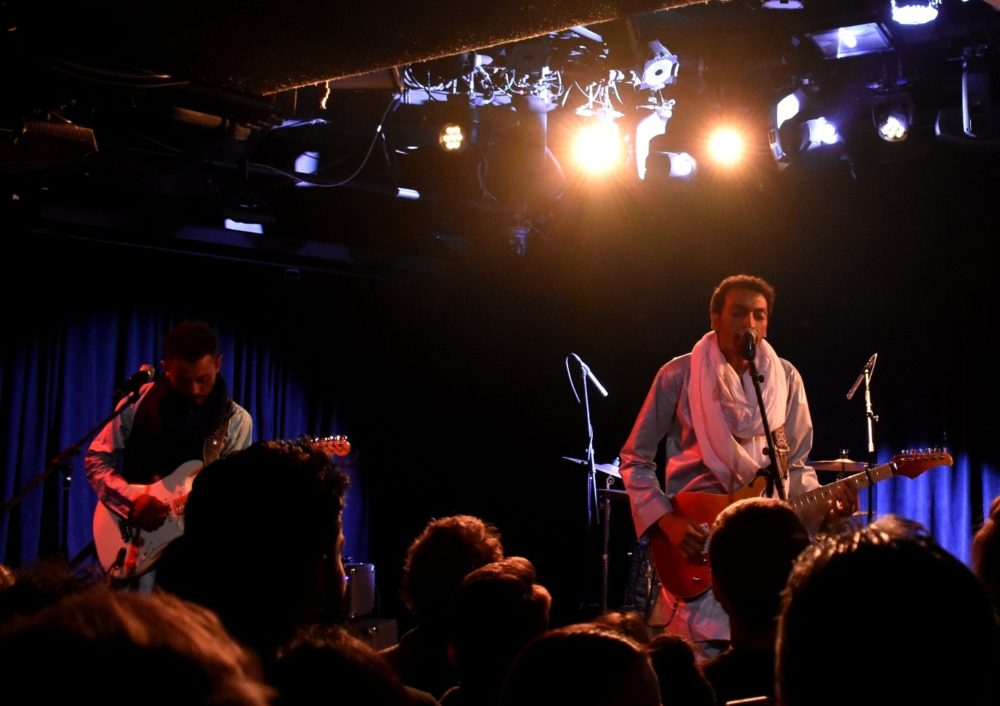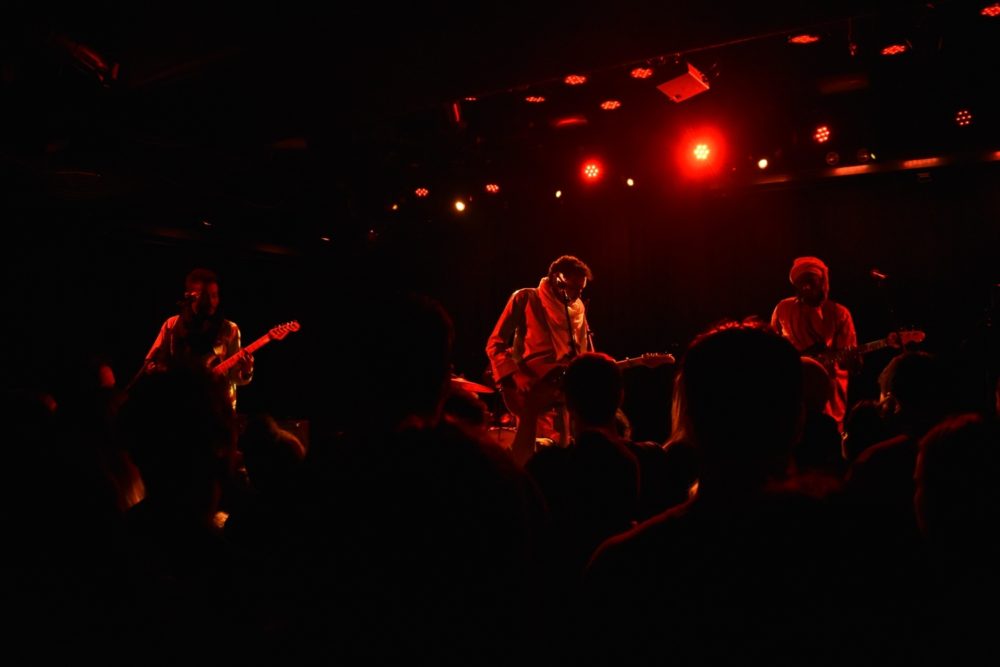 Presented by World Music Institute, Bombino was backed by Group Bombino, a quintet of two guitars, synthesizer (and occasional keyar), bass and drums. A typical Bombino song is in a swinging meter, driven by a back beat that occasionally skews to reggae. At several points in the night Bombino would be soloing as his backing band slowly and steadily built tension, until finally with the crack of the snare, it felt like a storm was breaking and the band sped off in euphoria, Bombino's fingers becoming a blur.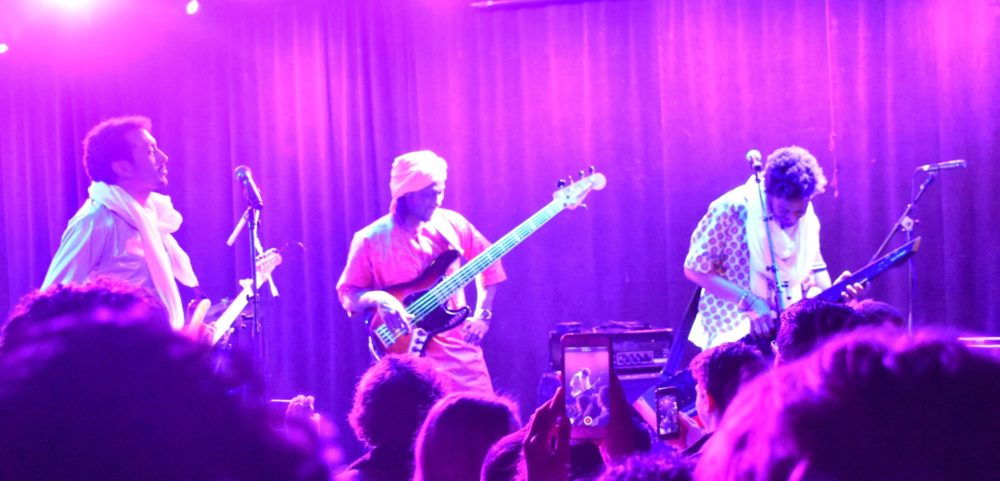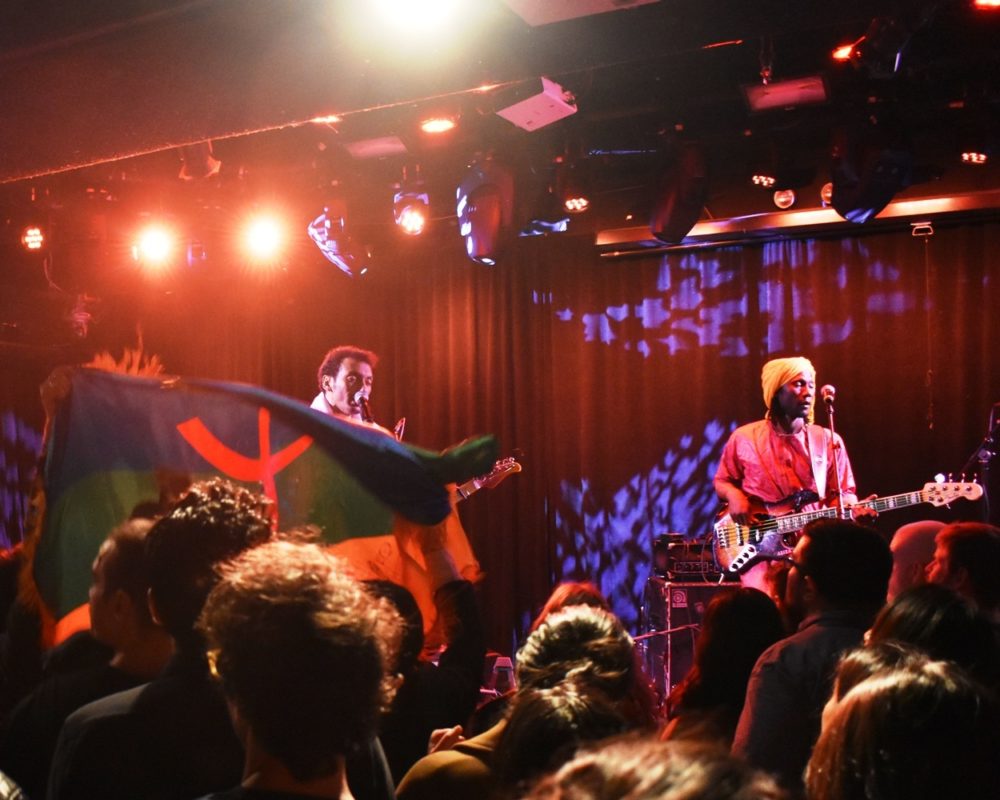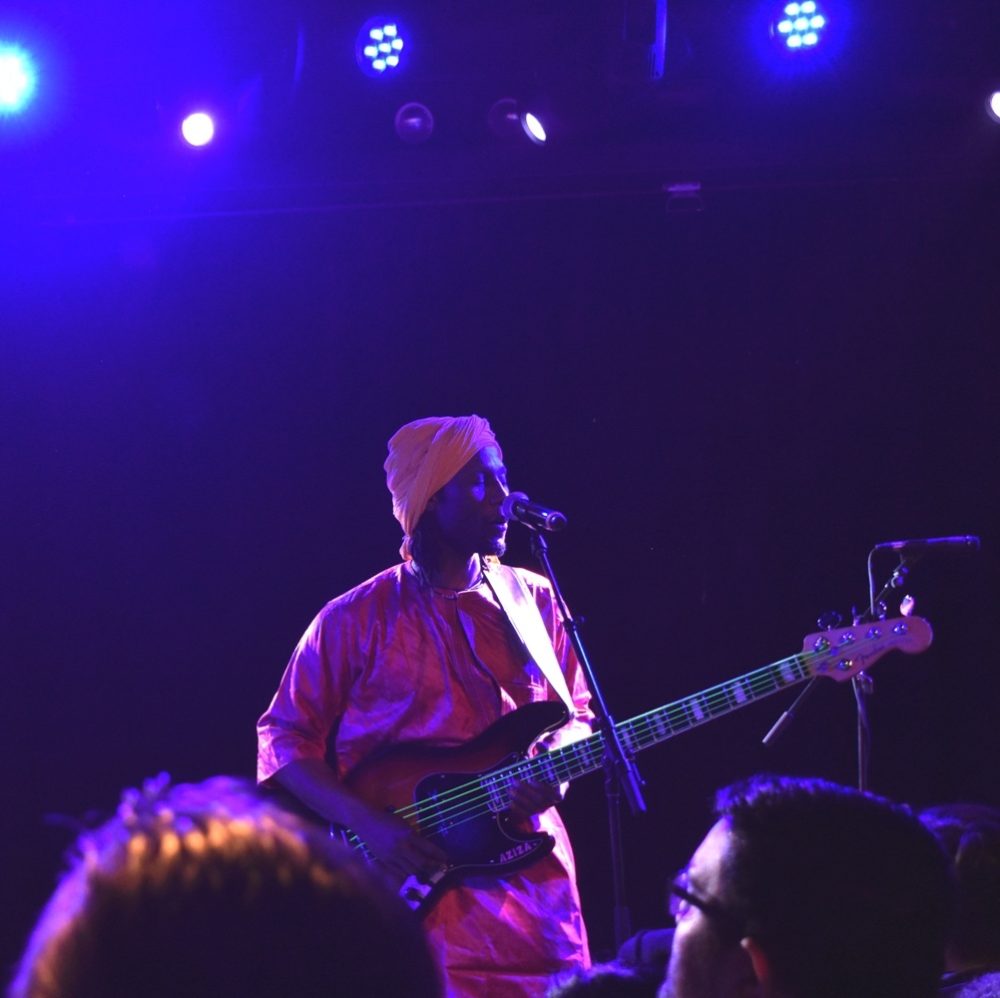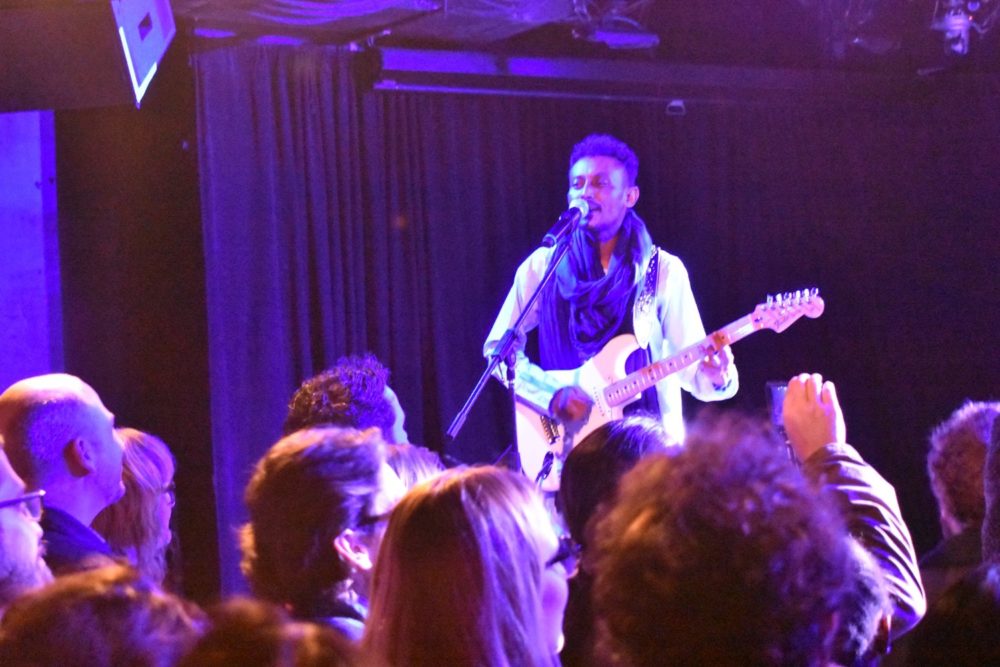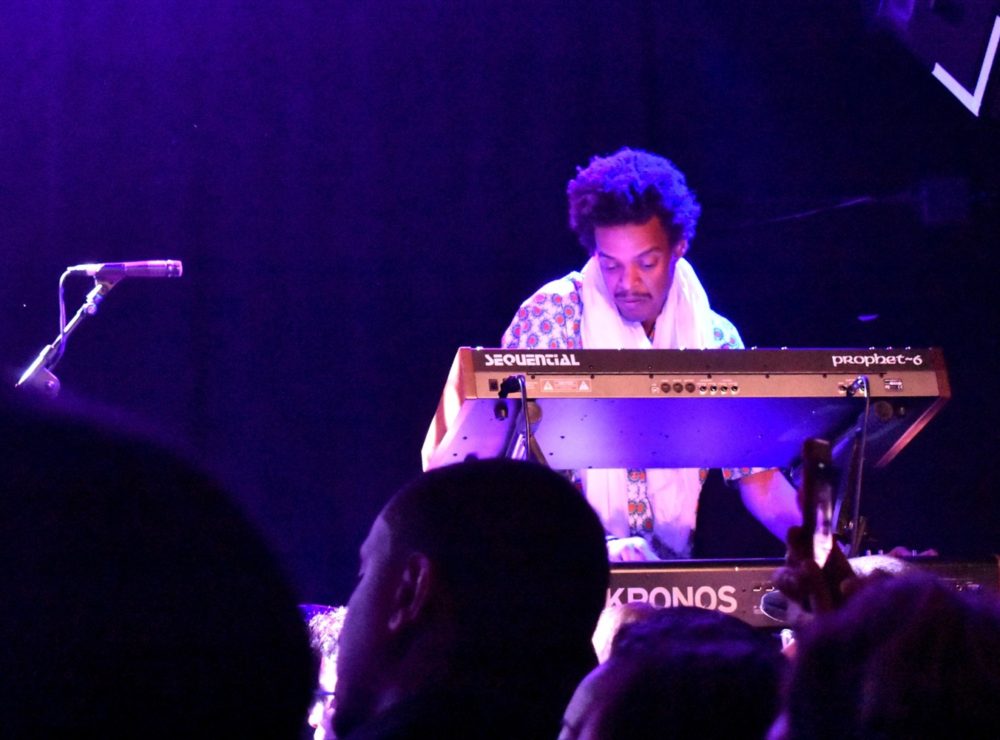 Bombino sings in Tamasheq, a Tuareg language with about 500,000 native speakers. In a counterintuitive way, this specificity gives Bombino a more universal appeal. As we stood watching the band set up, the people behind us were Brazilian, the people to the left of us were Italian and the people in front and to the right of us appeared to be a family from the Caucasus mountains—I'll admit this last one's a guess, but you get the picture—and when the band addressed the crowd, they mostly did so in French. Not a problem. Even if you don't understand the words, the music speaks for itself. People are there to hear a Tuareg band do their thing.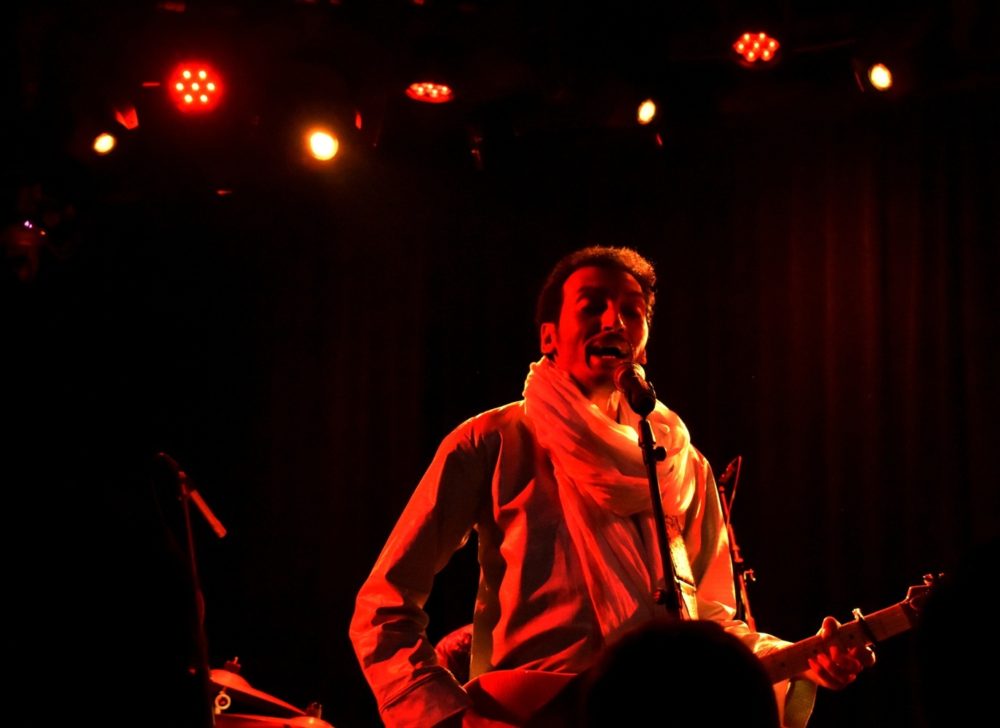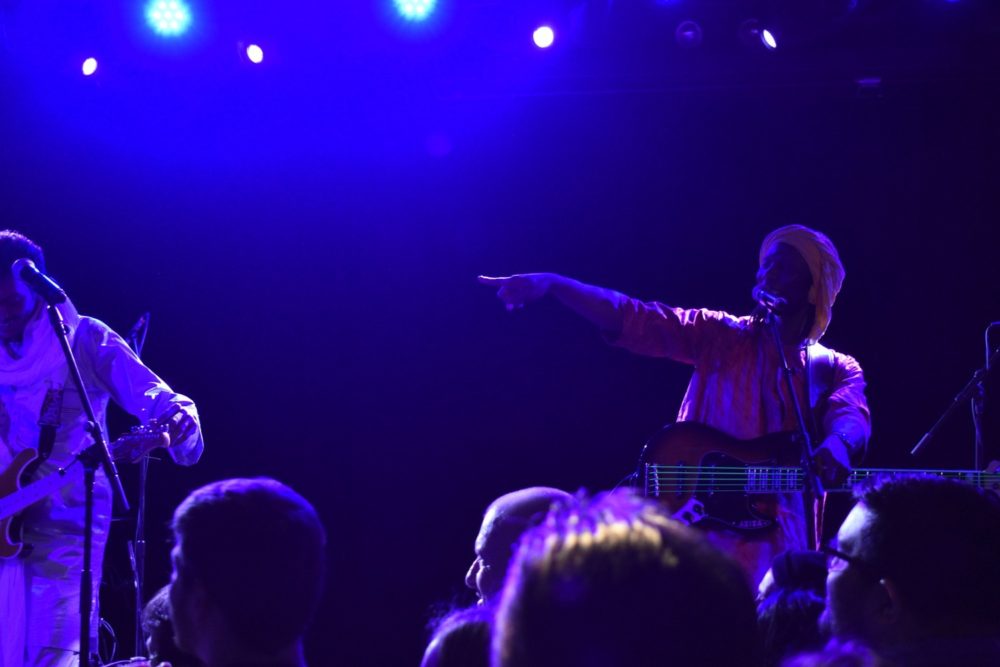 Bombino's full tour dates are on his website. The current leg of the American tour ends with a two-night stand in Los Angeles at the end of March, before they head to Europe.
MAR 21 THU World Cafe Live Philadelphia, PA, United States
MAR 22 FRI Arden Gild Hall Wilmington, DE, United States
MAR 23 SAT The Hamilton Live Washington, DC, United States
MAR 26 TUE The New Parish Oakland, CA, United States
MAR 27 WED The Independent San Francisco, CA, United States
MAR 28 THU Crocodile Café Seattle, WA, United States
MAR 29 FRI Star Theater Portland, OR, United States
MAR 30 SAT Zebulon Los Angeles, CA, United States
MAR 31 SUN Zebulon Los Angeles, CA, United States