Premiere: Brazilian Folk Bliss From Sessa, "Dez Total (Filhos De Gandhy)"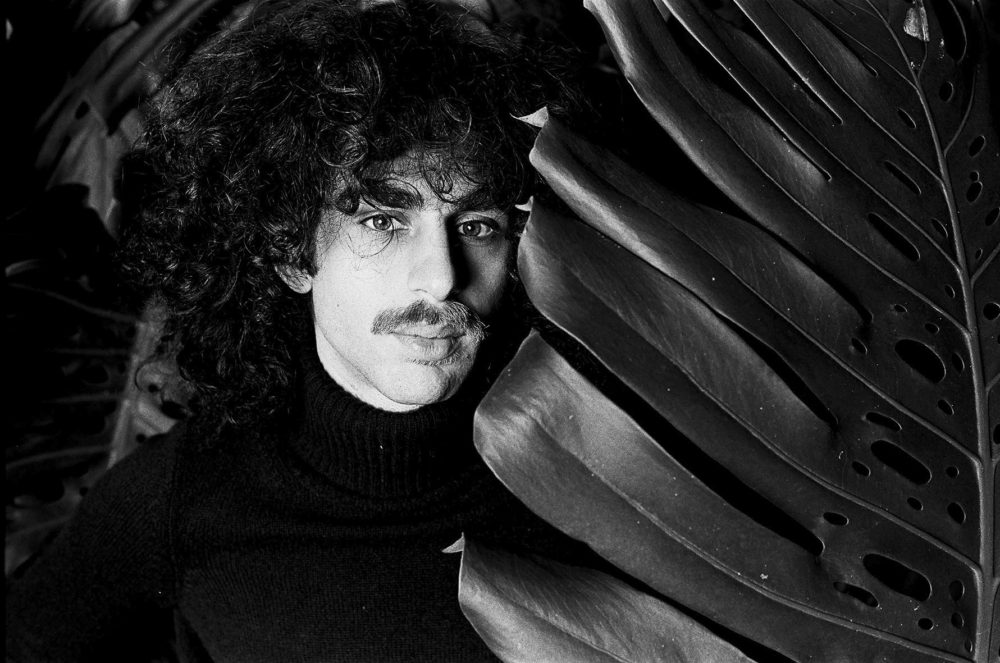 The last time I saw Sessa, he was anchoring the bass for psych-rock guitarist Yonatan Gat, the group standing in a circle at the center of the venue's floor rather than on the stage. His bass lines were hard hits of eighth notes, racing the drummer's nervous shuffle until the whole band seemed to explode with Gat's sizzling guitar.
Sessa's new album, his solo debut, is pretty much the opposite of that in temperament. Coming out June 4 on Boiled Records, Grandeza is full of hand percussion, acoustic guitar and gentle sing-song melodies. Afropop is proud to premiere the song "Dez Total (Filhos de Gandhy)."
Although far gentler than his work with Yonatan Gat or the Brazilian psych rock band Garotas Suecas, Grandeza retains that gritty, human touch that those visceral albums allow. A record about physicality as well as Brazil, you can hear the breath of the players and the ambience of the rooms the songs were recorded in.
"I'd finish a tour and usually rent a room to write, I'd gather two or three songs, put a band together and get in whatever studio or large room I could get, set up my tape machine for a day or two and work arrangements live, improvising and recording as much as I could. So the record has these different sound colors because of all these different spaces," Sessa explains.
"Dez Total (Filhos de Gandhy)" was recorded in a batch with four other songs.
"It was a session without the musicians from Música de Selvagem," Sessa said via email, "so it was just the stripped down core of my band. This song shows the role of the singers in the band well, how much space they are able to fill with their power and how the idea of the Grandeza band relies so much on bare arrangements and the dramatic entrances and exits of the elements: nylon guitar/backing vocals/percussion/my vocals."
The percussive entrance and background singers sort of remind me of that other great physical Brazilian record, Baden Powell's Os Afro-Sambas, but the subject matter, the famous Bahian samba school Os Filhos de Gandhy, calls to mind Gilberto Gil and Jorge Ben Jor. It's telling that when artists look to connect to something quintessentially Brazilian, that's where they turn.
"Dez Total (Filhos de Gandhy)" is a song I wrote after seeing a rehearsal of the Filhos de Gandhy, the traditional Afro-Brazilian drum ensemble, in Salvador, Bahia," Sessa says. "Watching them play all those drums and agogos moved me deeply, I couldn't speak without crying for the whole time I was there. It was so great to see the dynamics of their rehearsal, the elders directing the younger players, all those layers and layers of polyrhythmic textures and the singers alternating rounds so the drummers could play for extended time and perfect their sound in time for carnival. Such an amazing thing that exists in this world and this is my humble celebration for this incredible life force."
Sessa is on tour--on dates with Tal National!--and plays New York as part of Brasil Summerfest on July 24.

GRANDEZA ALBUM RELEASE TOUR DATES:
July 5 - New Haven, CT - State House
July 6 - Northampton, MA - Historic Northampton
July 7 - Montreal, QC - Marché des Possibles
July 7 - Quebec City, QC - OFF Festival
July 8 - Toronto, ON - Baby G w/ Tal National
July 9 - Detroit, MI - Trinosophes w/ Tal National
July 10 - Chicago, IL - TBA
July 11 - South Bend, IN - Langlab
July 12 - Milwaukee, WI - Ursa
July 13 - Rock Island, IL - Rozz Tox
July 14 - Indianapolis, IN - SSP July 15 - Nashville, TN - Little Harpeth
July 16 - Asheville, NC - The Mothlight
July 17 - Knoxville, TN - Pilot Light
July 18 - Washington, DC - Eaton Hotel
July 24 - New York, NY - Brasil Summerfest @ National Sawdust