"Punk Poet" Nadeem Din-Gabisi Spins Records From Sierra Leone on "My Analog Journal"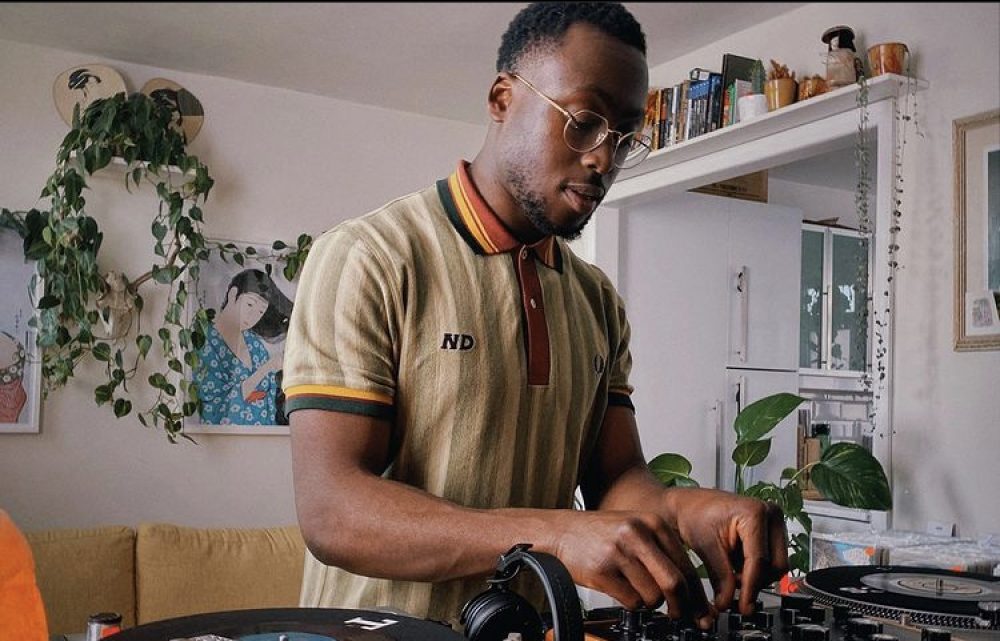 Nadeem Din-Gabisi is an interdisciplinary artist, or "maker" of film, music, painting and poetry or "generally anything that my hands and head come across," as he put it in one interview. His danceable, speculative single "Exit" reflects on family and culture, and "poses the question what is the move and where am I/are we moving to physically and spiritually, what is my/our context." It dropped in February and was featured on the esteemed Pitchfork Selects playlist. His experimental short film MASS, inspired by the idea of "Black visual frequency," came out in 2020.
This March, Din-Gabisi curated a set of Sierra Leonean tracks for the popular YouTube channel, "My Analog Journal." Founded by Zag Erlat, an Istanbul native living in London, the channel often highlights guest DJs and musicians from around the world, affirming the vitality of cross-cultural connections in music. You'll see DJ Gia Fu showcasing Colombian salsa from her home in Hong Kong, or Cal Jader of London's tropical/global bass party, "Love Carnival," playing old-school Peruvian chicha and cumbia.

"Having been born to Sierra Leonean parents in London, the music of Sierra Leone has been with me since birth till and beyond now," Nadeem Din-Gabisi told "My Analog Journal." One of the first records I played when I found my Dad's old records and purchased a very battered belt drive hi-fi turntable was the Sabanoh song 'Konko.' Finding those old records was the beginning of my record-collecting journey."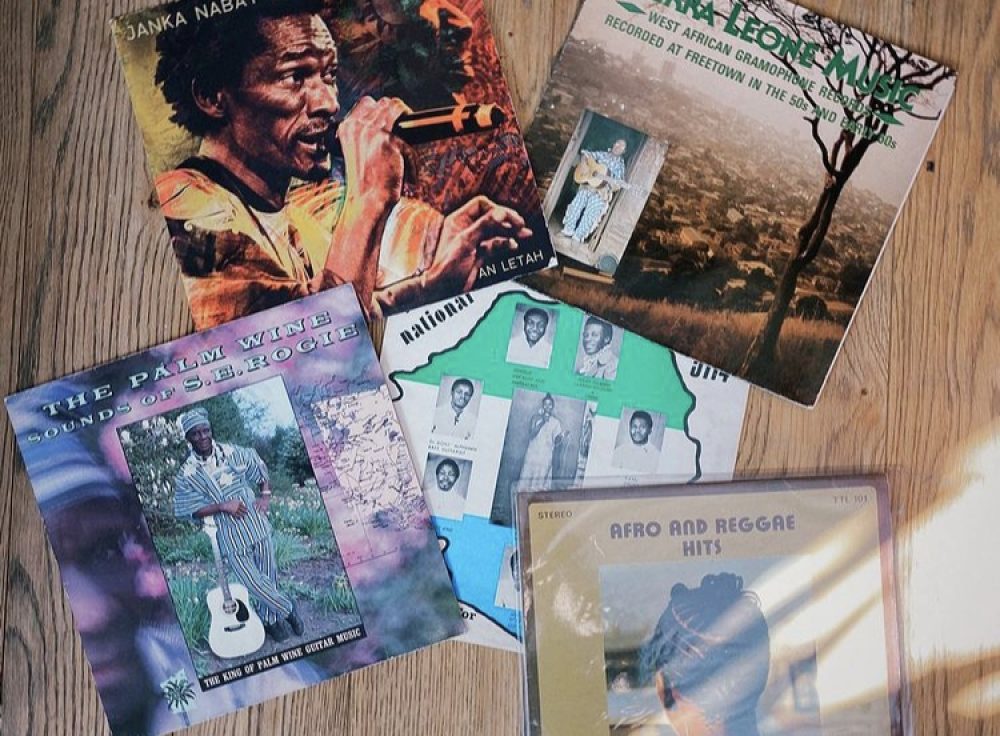 "An uncle on my dad's side, Akie Deen, who I unfortunately never met, produced some of the records I played and produced probably the most famous song to come out of Sierra Leone, Bunny Mack's, "Let Me Love You" which I purposely didn't play, so I could play some of Akie Deen's lesser-known productions," Din-Gabisi went on to say. "Most of the 45s I played were S.E. Rogie records which my cousin sourced for me after my trip to Sierra Leone in 2012. I've not consciously played an all-vinyl Sierra Leonean set before, [so] this was fun and surprisingly challenging as a lot of my favorite records from Sierra Leone are not on vinyl. Guess I need to do some more digging… and next time I'll wear a Sierra-Leonean Football Kit, shorts and socks and all."