Quarantunes: Ballaké Sissoko and Vincent Segal Live in 2010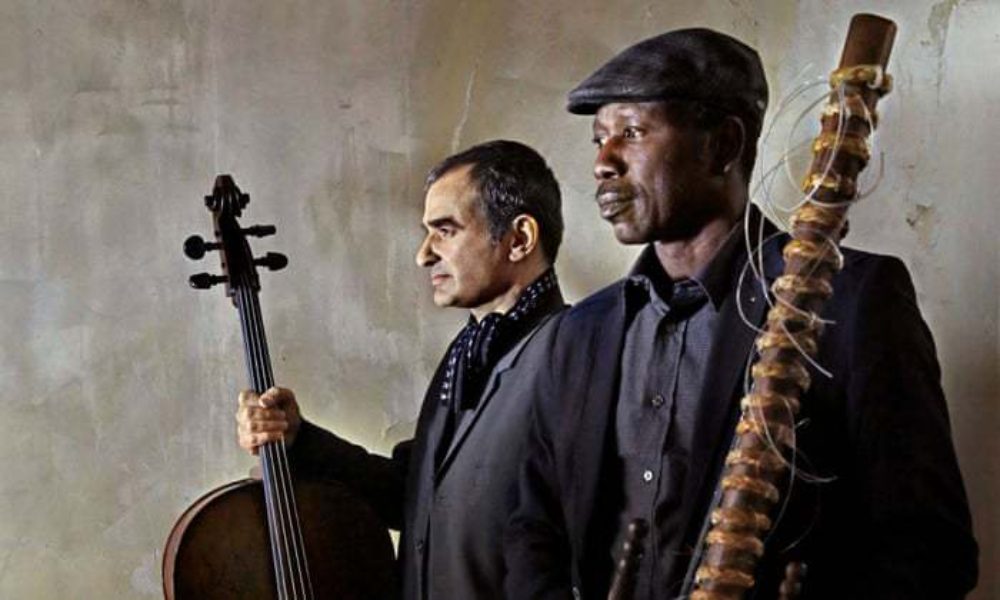 It took me until last week to acknowledge what the CDC has been warning us the whole time: In addition to threatening our physical health, the coronavirus pandemic is a stress on our mental health. So we're breaking out some of the most peaceful, beautiful music we could find, the duo of Vincent Segal and Ballaké Sissoko.
In the gifted hands of these virtuosic players, the kora and cello accompany each other so naturally, you'll wonder how it took so long to put them together. Segal and Sissoko are the kind of musicians who make everyone around them better, as their myriad collaborators can attest. But the duo's 2009 album Chamber Music and its follow-up, 2015's Musique de Nuit, are two of the most deeply beautiful and soothing albums you could turn to in a moment of stress, a high point and showcase for them both.
I like the live version from, I think, Turkey, a lot. The sound is far from pristine, even if the playing is—there's the sound of a flock of birds and a child adding their voices. Summer 2020 probably isn't going to be the live music smorgasbord we're accustomed to, but for an hour, you can imagine otherwise.