Red Bull Music Academy's "African Underground" Page Demonstrates Why We'll Miss Them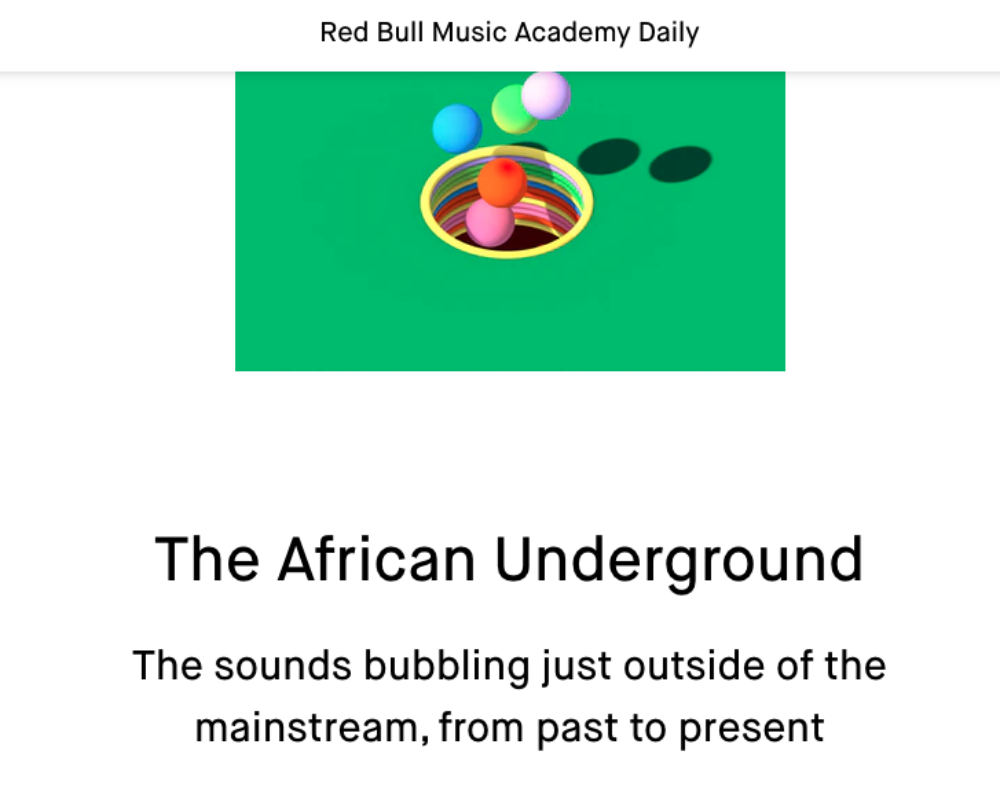 When we heard back in April that Red Bull Music Academy was going to be shutting down or at the very least ceasing to exist as we had known it, it was pretty discouraging. If you check out "African Underground Week" on their site, you can see why.
The RBMA Daily has compiled their work on "unsung pioneers of the past to the innovators shaping a new future, [who] explore the African sounds and scenes bubbling just outside of the mainstream." There are new articles on night life in Abidjan and the legendary Monrovian nightclub Hibiscus in Liberia. There is also their older body of work, like a 2014 article on Mali's hip-hop scene and a 2017 documentary on Ata Kak, and his career's second life as an artist on Awesome Tapes from Africa.
It was always a kind of strange fit—why did Red Bull decide to sponsor a music publication, particularly one with the editorial leeway to get into some truly esoteric content( not the "African Underground stuff"—that's obviously universally appealing—I'm talking about "Ten Unsung Italian Library Music Composers" and things of this nature)?
Running a media company has never been lucrative, and music publications in 2019 are at the intersection of a lot of turmoil, high operational costs and revenue difficulties (believe us, we know). But riding the wings of an energy drink's patronage, RBMA did really great work for years. I'll admit I wasn't all that surprised when I heard it was shutting down. It always seemed like a miracle that existed at all.
Still, their parent company trundles on. Red Bull Music Festival will be running two music festivals this November in Atlanta and Chicago.