Robson Banda and the New Black Eagles: "Soweto"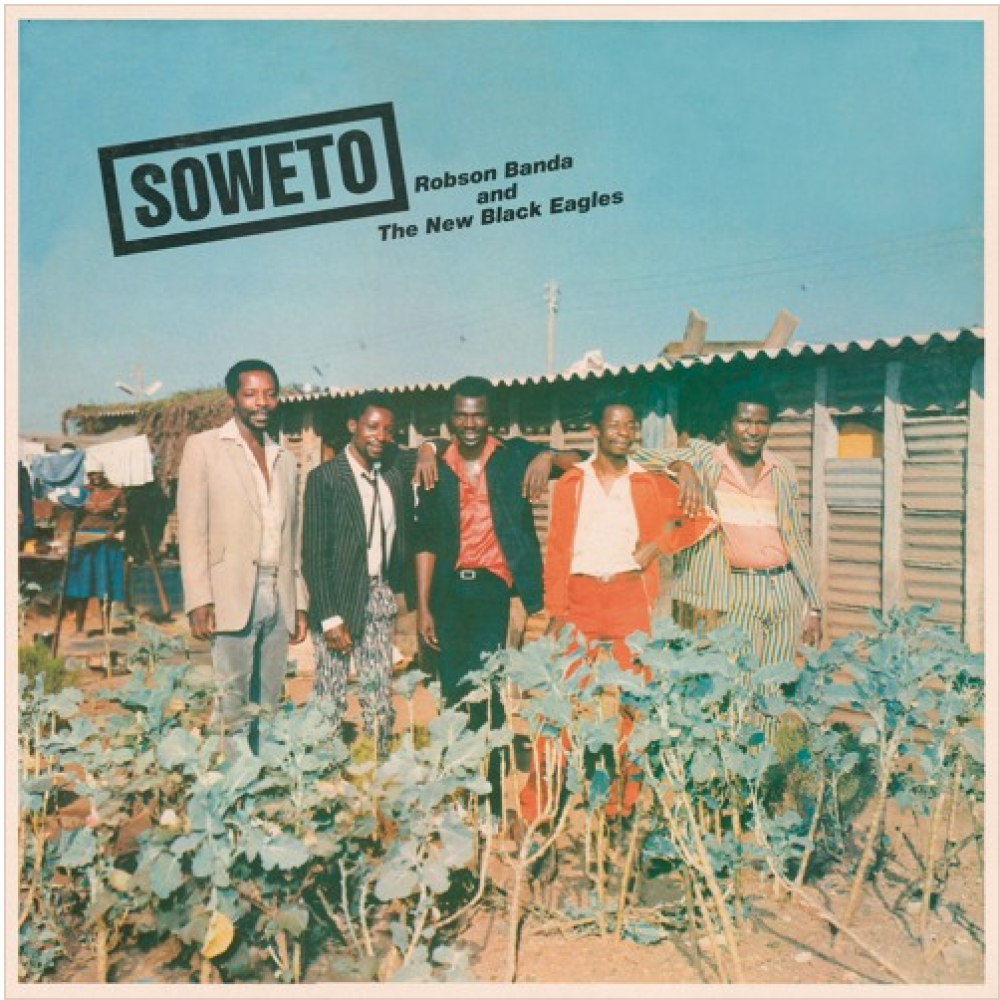 Driven by swirling, interlocking guitar lines, the reissue of Robson Banda and the New Black Eagles' album, Soweto, is a hypnotic, stellar example of mid-'80s Zimbabwean jit. The album was reissued this month on the French label Nyami Nyami Records, pressed to vinyl from the original tape masters.
Recorded in 1986, the album comes from Zimbabwe's optimistic, post-colonial period. After decades of Zimbabwe being hit hard by the AIDS crisis, hyperinflation, unemployment and the long, messy Robert Mugabe regime, it takes some effort to remember a time when a Zimbabwean band would release a song asking God to help their South African neighbors, then still languishing under apartheid, but the title track on Soweto became an uplifting anthem of pan-African solidarity. The album is music that has aged into being emblematic of its time and place but maintains its immediacy and deep appeal.
Though born in Zambia, Robson Banda became "one of the most compelling voices in Shona pop" in the '80s—according to The Rough Guide to World Music—despite Shona being Banda's third language. After coming to Zimbabwe as a teenager, he played guitar with Thomas Mapfumo's short-lived Acid Band, and joined Jonah Moyo's Devera Ngwena Jazz Band before assembling the New Black Eagles in 1980. The group would release eight albums, and Banda was still recording music and filling beer halls up to his death in 1998.
Robson Banda and the Black Eagles were not only successful at home—working from their base at the Chegutu Hotel, they had international reach. Legendary DJ John Peel played them regularly on the BBC, and the promoter Bob Diener selected them as one of just four Zimbabwean artists whose music he would release in the United States, alongside James Chimombe, Jonah Sithole and of course Thomas Mapfumo.
Jit became a catch-all term for Zimbabwean guitar pop that was performed in the country's beer halls. It's a hybrid genre, mixing mbira rhythms with rock instrumentation and sensibilities on loan from South Africa and Central Africa. The bass playing by Daniel Zande is more subtle than South Africa's most famous low-end offerings, but the influence, especially on Soweto's final track "Emmah," is clear. Mapfumo's chimurenga rhythms and techniques animate "Kashiri Kamambo" and "Faribai Mwana Auya" into danceable, compulsively enjoyable tunes.
As a descendant of mbira music—albeit without any actual mbiras being played—there's definitely something hypnotic going on here. The band locks in, lead by the incessant high hat. Before the listener's attention can drift, an open high-hat or flourishing guitar line draws them back in.
It sounds deeply, deeply '80s, but it's no museum piece. This is focused, kinetic music that draws you in. At this remove, it reminds you that where hope once flourished, it can return.