Ronald Lebeau and Kwaliti Take the Afropop Prize at Montreal's Syli d'Or Contest!
Every year, Afropop is asked to participate in Montreal's Syli d'Or contest, a kind of battle of the bands featuring local groups performing Africa-related music. The performances always take place at the legendary Club Balatou. This year, of course, things had to be different, but for us the main difference was not seeing the crowd. The videos we watched were nicely done and covered a wide range of styles. The Afropop Award went to a Haitian fusion band called Kwaliti, who delivered a rousing set mixing rapping and singing with strong Haitian roots grooves. Banning Eyre reached the group's leader Ronald Lebeau to find out their story.
Banning Eyre: Hey Ronald, it's nice to meet you electronically. And congratulations on winning the award.
Ronald Lebeau: Thank you. You've encouraged us to do more and to work harder. This is going to be a great year. Thank you again.
Well, we will see you performing in New York before too long.
Yes. We will work for that. We are working on a great album. Soon, more people will be able to hear our songs and discover what we do.
Let's talk about your beginnings, starting with your personal beginning in Haiti.
Yes, I was born in Haiti. But I didn't start into music very young. I started at around 16 years old. There were musical groups who lived near us. We could go see them, although our parents didn't like that so much. But we would slip away and watch their rehearsals. That's where the feeling began for me. And that's also when I started writing my first songs, slowly, focused on the situation in the country, the social realities. But my parents imposed. And that's when I decided to leave Haiti and go live on another island, St. Martin. That was in 1994.
And it was there that I met other young people who were interested in music, and we said, why not form a group? I started taking courses in piano. It was my dream to play piano in a group. And so we had this small group in St. Martin and everything started. We played some, but after a while everyone found their own road and I went to the United States in 1999. It was there I began my professional career. I played in a group that did a lot of shows, especially for the Haitian community.
Where was that?
That was in West Palm Beach, Florida. I spent over 10 years there. I had a group there and we were invited to play at the carnival in Haiti. We are very happy about that. We prepared well for it.
Let me go back a little. What year were you born?
1974.
In Port au Prince?
No, in a town called Anse-à-Veau. It's a bit to the south.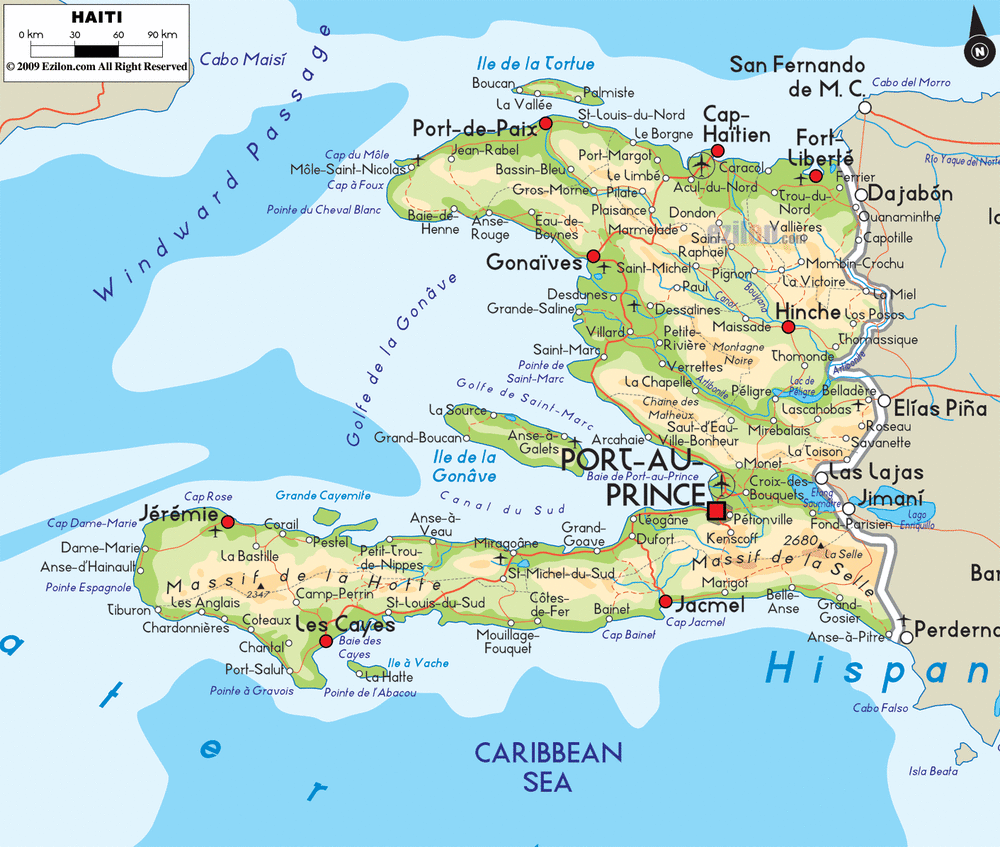 O.K., and after you had those years in Florida, when did you move to Montreal?
I moved to Montreal in 2018.
O.K., so pretty recently.
Yes.
And that was where this group Kwaliti formed?
Yes. But first, the group I had in West Palm Beach was invited to participate in the carnival in Haiti in 2010. While the group was preparing in Port au Prince, I was away in St. Martin getting ready to spend a month in Haiti for the carnival. On that day, the other three musicians were in the studio—the drummer, the guitarist, and the bass player—and that's when the earthquake happened. Unfortunately, the studio was destroyed and all of them were killed.
After that, I stopped for a while. I couldn't even sing, because we had worked so hard together for four years. They were my brothers. I was devastated and could not play music. But afterwards, it was once again music that revived me. Music became my therapy. I thought: I can't leave music and all the dreams I had with those other musicians, because we had dreamed of traveling the world. They are gone, but I am still here, and if I let go, I will let go of that dream.
So that's why I continued to play music, and everything I have done since, right up to Syli d'Or, it's really for them. It was our shared dream, and I am continuing it. I will continue for them, for me, and for everyone who believed in our dream. That's what animates me today.


Wow. What a story. But why Montréal? What made you move to Montréal?
Well actually, I was in St. Martin. It's a very beautiful island. But then we had the cyclones that come often. There had been one the year before that had forced us to move. I knew that Montréal has a very evolved music scene. It's very multicultural. My wife and kids had already moved to Montréal and they were thinking about coming to St. Martin, but after the cyclone, I thought that if I wanted to continue my career, it was better to do it in Canada where there are lots of festivals and opportunities in music. So that was it.
So you traded cyclones for winter.
[Laughs] That's true. But there's also lots of music. And it's great for the kids. They are in school now. Their future is much more clear.
That's interesting, Ronald. I actually grew up in Montréal in the late '60s and early '70s. It's a great city, and even greater now. So you arrived there in 2018. How did you form the group Kwaliti?
Well, the other members of the group are people I had worked with before. I met them back in 2006 and 2007 in Haiti. I met these young guys back then. Later on they knew what happened to my group and proposed that we work together. So we were talking by telephone. But then, things weren't working out for their group, but I knew they were really committed to music. So when I thought about making this group Kwaliti, I thought about doing it in St. Martin. Either St. Martin or Canada. Then in 2019, I knew about this competition. I called them and told them I wanted to be part of it. We talked. And then they headed for Montréal.
Before the competition, we worked over Zoom. And they came here last February, a year ago, and we kept working. And then I met a couple of musicians who live here. I told them about the project and they liked it. The idea was always to make something international, something for the whole world, but something based on the culture and the vibe of Haiti. So that's how the group started.
So we worked hard to become one of the finalists and have enough music to make an album. We figure that people would see us and we would get more opportunities including the opportunity to make an album. So that's the plan, and we are still following it. Even with the pandemic, we are continuing as best we can. It makes it difficult to rehearse, but that will change. We are still not satisfied, but we are working towards satisfaction and to make the whole world satisfied with the group Kwaliti.
So it's quite a young group, but sounding very polished. If you were to tell someone about your music, someone who had never heard it, how would you describe it?
I would say it's multicultural music. It's a mix of Haitian rhythms—because in Haiti we have hundreds of rhythms—with Afropop and other Caribbean influences. That's the mix. But Haitian rhythms, the Haitian drums, are the basis. It's music that can make people fly, make them dance, and we also have many positive messages to express in our lyrics.


In the video we saw of your performance at Club Balatou, we could hear those Haitian rhythms. We have followed groups like Boukman Eksperyans, Boukan Ginen and Lakou Mizik, and we could hear some of that racine influence in there.
Yes, of course.
At the same time there was rapping, a noticeable hip-hop element.
Yes, in fact the songs we chose for that showcase have a lot of hip-hop in them. We also have songs that are closer to racine. But we very much wanted to reach an audience that's younger than I am. It has to be very rhythmic.
Let's talk about messages.
There's a lot of messages about the culture, but also about love, and we have very strong messages about being who we are. For example, we have a song called "We Can Fight." It speaks to people who are old or who are sick to tell them that just because they have symptoms, they don't have to die. They can fight and keep on living. It's a song to encourage people. There's a lot of fear in our community. We have another song about my experiences in Montréal. It's a song that encourages people to come and discover Montréal. The song is not finished yet. We are preparing it for our album. But we have performed it, just to give people an idea. So those are some of our messages.
Have you made other recordings?
Yes. I made a solo album, and I did a cover of George Michael's "Careless Whisper" after he died in 2016.

With Kwaliti, we have quite a few songs recorded for the album, and others that are still in process. We're still adding guitar, bass, violin and so on.
Well, we look forward to hearing the result.
That will be great. And we thank you again for the award.
Well, we look forward to coming back to Montréal in summer when the Nuits d'Afrique festival starts again in full force.
We don't know yet what's going to happen with Nuits d'Afrique, but this pandemic will end.
Yes, it will. Meanwhile, send our congratulations to the rest of the group.
I will. We will keep working!
Thank you. Stay safe and stay warm.