Sinkane Returns With New Video, Album Forthcoming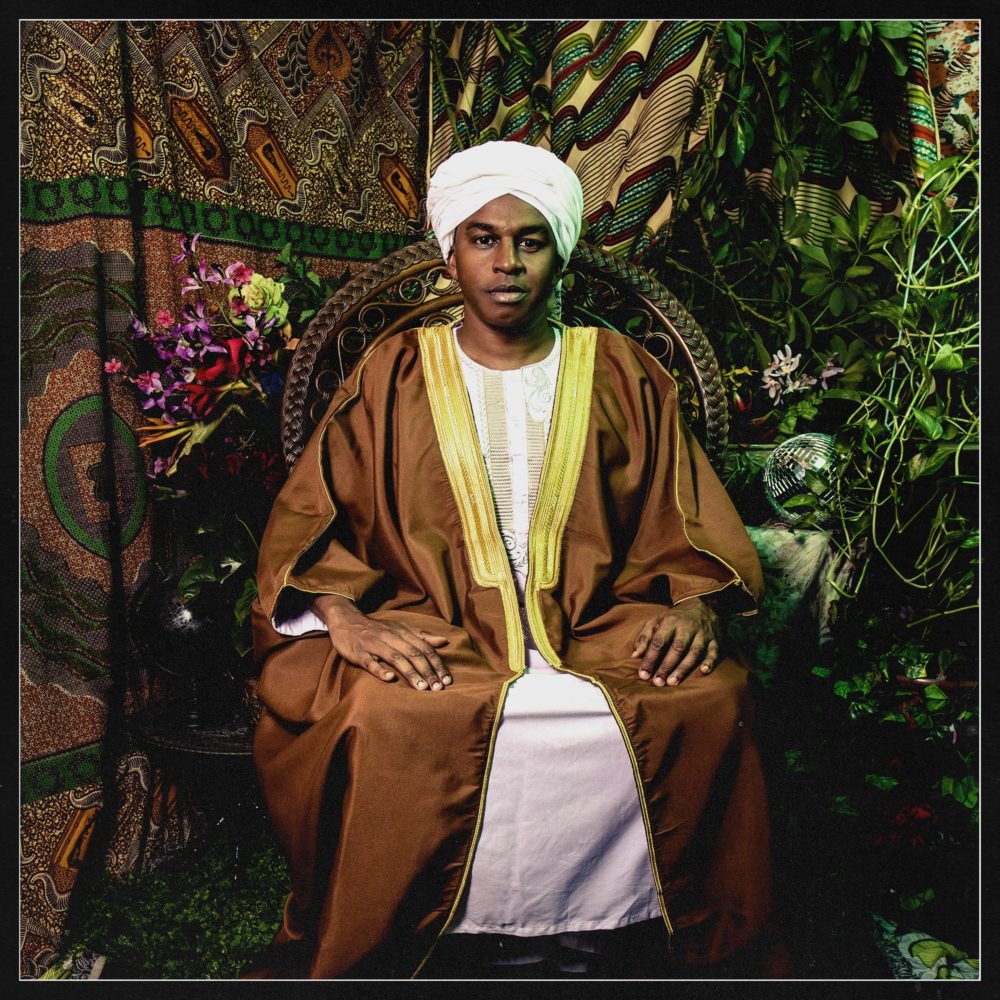 We last heard from Sinkane, the funky Brooklyn-based band, in 2017 when they released Life n' Livin' It, capping off a winning streak that included performances at Central Park's Summerstage with Femi Kuti, and on national TV with Conan O'Brien. The group is now back with a new album on May 31, and a new single and video today.
Since the beginning, a lot of patter around the band has revolved around the lead singer and mastermind behind the band, Ahmed Gallab, who was born in Sudan, but also since the beginning the music has resisted any pigeonholing. It pulls from Sudanese music, it seems, but Sudanese music is already a slippery amalgamation at the intersection of Arabic, Ethiopian and West African musical styles. But Gallab also has a musical resume that would be the envy of any Brooklyn indie rock fan, playing with Of Montreal, Caribou and Yeasayer, and is a notorious musical omnivore.
Which is all to say, "Ya Sudan" is the sound—and look—of this band embracing its Sudanese heritage a little more audibly and visibly. The artwork in the video draws from vintage Sudanese art, and the lyrics are about how Gallab relates to the distant country where he was born. "My family/Our country/I carry/Beside me/My body/My psyche/Amreekee/Sudani" he sings.
With Sudan's president Omar El-Bashir finally driven out of office, it's an understandable moment to celebrate.
"I am so inspired by how the recent uprising in Sudan has unified Sudanese people all over the world," Gallab stated in a press release. "I feel like we are truly understanding our identity. It feels inclusive and welcoming... This song is for the kandakas [brave women] who have been at the forefront of toppling Omar El-Bashir. And the strong men and children who stand beside them. And all of us outside of Sudan standing together showing the world our resilience. There is no better time than now to be Sudanese."
Sinkane's new album, Depayse, comes out May 31 on City Slang.