Songhoy Blues Compels Us All to "Keep Fighting" in New Video, Interview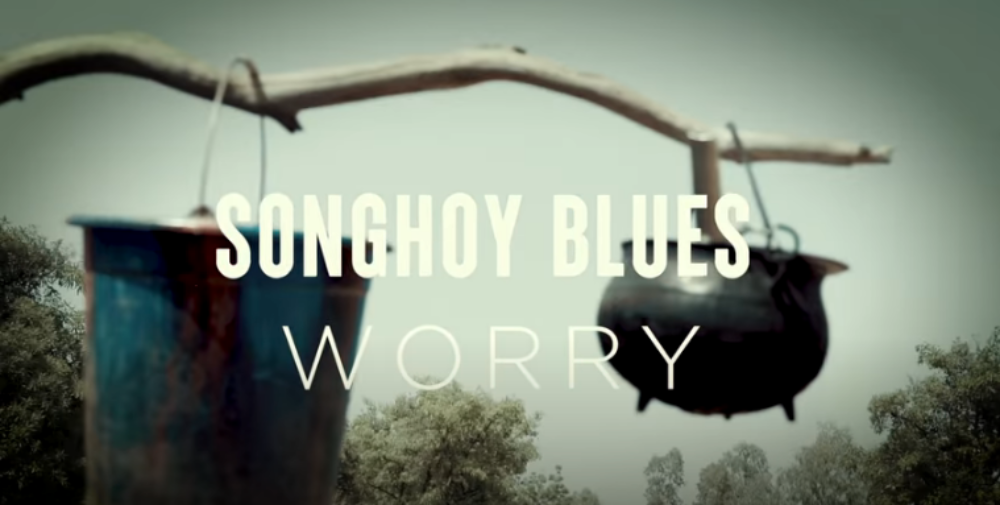 Perennial Afropop favorite Songhoy Blues is back with a new fantastic tune, video and message of encouragement—they're telling us not to worry and—all due respect to Bobby McFerrin—promising that we're going to be happy. And this is a group that was forced to leave their hometown of Timbuktu when it was overrun by religious extremists who banned radio broadcasts and music, so they're no strangers to tumult, and we can take some comfort when they tell us "go through your darkness, you'll find your light."
Check out "Worry," their new single, right here:
In addition to a new single, the band has been doing the interview circuit in an appropriately socially distanced manner, talking to Seattle's KEXP via Skype. The song didn't start as a coronavirus anthem, but lead singer Aliou Touré explained that it's become that.
"The whole world is going through a difficult situation and for us it is important to bring an optimistic philosophy and an optimist energy to Songhoy Blues fans," Touré said. "That is the main word we want to use for this album 'Optimist.'"
I'm certainly skeptical of a lot in this world, but I'm optimistic at the very least about how good this Songhoy Blues album, out later this year, is going to be.