That's A Wrap on Afropop Closeups Season Four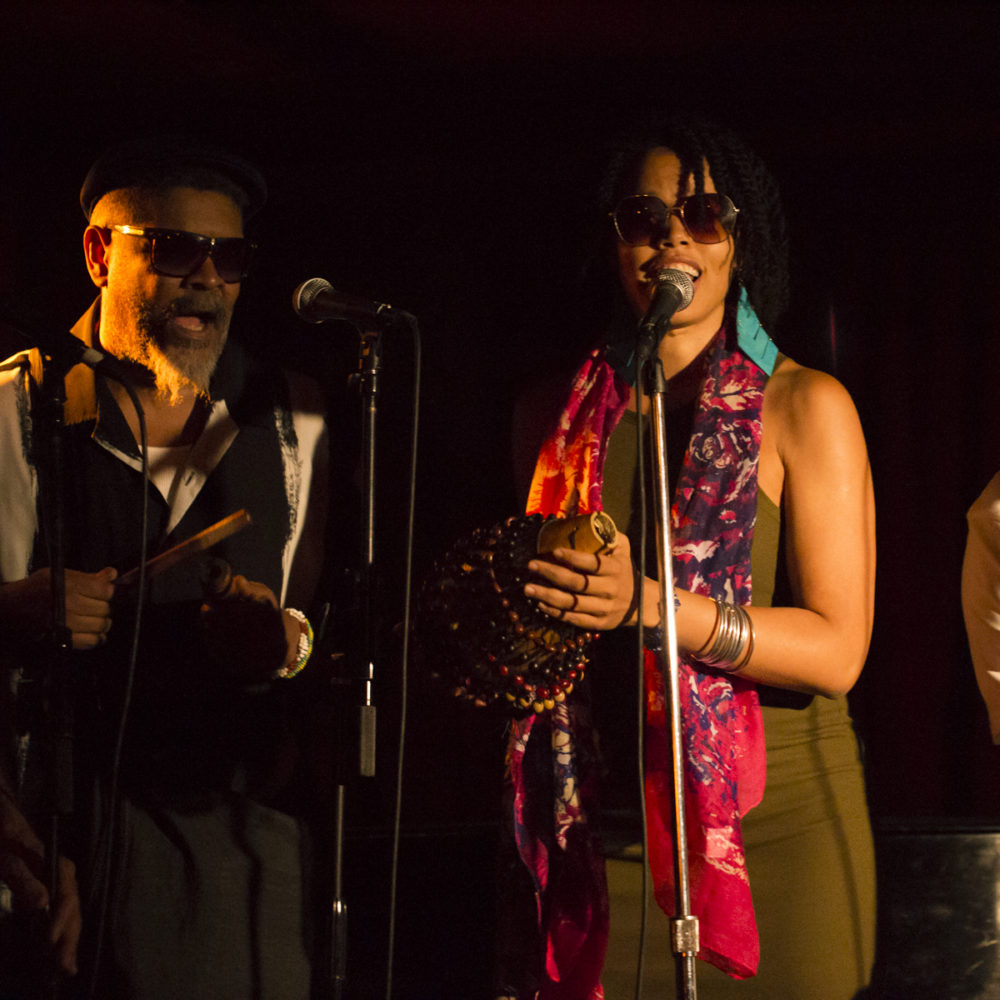 September is the end of the summer season, as well as the end of the fourth season of our podcast series, Afropop Closeup.
For over 30 years on public radio, Afropop Worldwide has been able to connect listeners to the best music in the world and the communities that make it, through our hour-long radio documentaries, which use music as an entry point.
Closeups allow us to tell different stories, focusing on the politics, religious and cultural factors behind the music. And this season was no exception: Producers this season took advantage of the possibilities the Internet offers, and included videos, more photos and playlists, to enhance the audio content.
Check 'em out right here:
Lazarus, Messenger of Hope—In Malawi and across much of Africa, individuals with albinism are stigmatized and treated as outsiders, something the determined musician Lazarus is campaigning to change. Produced by Banning Eyre.
Afropop Goes to the Grammys—The 2019 Grammy Award World Music nominees—Fatoumata Diawara, Bombino, the Soweto Gospel Choir, Seun Kuti, and Yiddish Glory—explain how they are using their voices to combat human-rights abuses, political corruption, genocide and violence against women. Produced by Dan Rosenberg.
Doing It For the Art: Manolo Raps in Cape Verde—Cape Verde is a small but very musical country, renowned for its homegrown genres, funaná and morna. Manolo is a rapper looking to carve out his own niche. Produced by Sebastian Bouknight.
Barrio Colón to Brooklyn—Cuban music has been an essential part of New York's musical fabric dating back to the mambo era of the mid-20th century and beyond. This Closeup follows two Afro-Cuban musicians who are keeping the sounds of the island vital in the five boroughs today. Produced by Morgan Greenstreet and Ricardo Luiggi.
French Afro-Colonial Memory and Music—In France and French-speaking African countries today, a new generation of artists is ready to tell history with music, unearthing dark times of Franco-African history, specifically from Cameroon before its independence. Produced by Elodie Maillot.
Bolsonaro Is and Isn't—Hear the first round of protest songs against Brazil's new, hard-right-wing president and get past the hasty comparisons to Donald Trump. Produced by Ben Richmond.