My introduction to reggae came when I was a college freshman in 1975. The 1972 soundtrack to the film The Harder They Come was the gateway, and every note of every song there still rings in my subconscious. But the only ones of those songs that are still in rotation on my select, "most beloved tunes" playlists are "Sweet and Dandy" (the absolute perfect song to play at any wedding reception) and "Pressure Drop," both written by Frederick Nathaniel "Toots" Hibbert, the founder of Toots and the Maytals, who died apparently from COVID-19 in Jamaica on Sept. 11.
Toots was the youngest kid in his family, and apparently got his enduring nickname from an older brother. From his Seventh-Day Adventist parents' bakery in the town of May Pen to the barber shop where he first worked in Kingston's rough Trenchtown neighborhood, Toots rocketed to local celebrity in 1961 when he teamed up with Raleigh Gordon and Jerry Matthias to form the Maytals. The band took strong influences from American r&b and soul. In fact, throughout his career, listeners would compare Toots's vocal to that of Ray Charles, Otis Redding and others, but the truth is, you just need to hear a few notes of virtually any Toots recording to know it's him.
When the Maytals won a national songwriting contest for "Bam Bam" in 1966, they were on their way to stardom. Jamaica was still in the ska and rocksteady era and it was in fact the Maytals' 1968 song "Do the Reggay" that introduced the term reggae to the lexicon. Not just that. Toots and his band crystalized the romping, joyful, skanking beat that would go on to sweep the planet. Toots's early hits were produced by the legendary Coxsone Dodd, and there was a good deal of old time religion in songs like "Hallelujah" and "Six and Seven Books of Moses." But it was when Toots started working with Leslie Kong—"Sweet and Dandy," "Pomps and Pride," "Pressure Drop" and other classics—that his career really took off.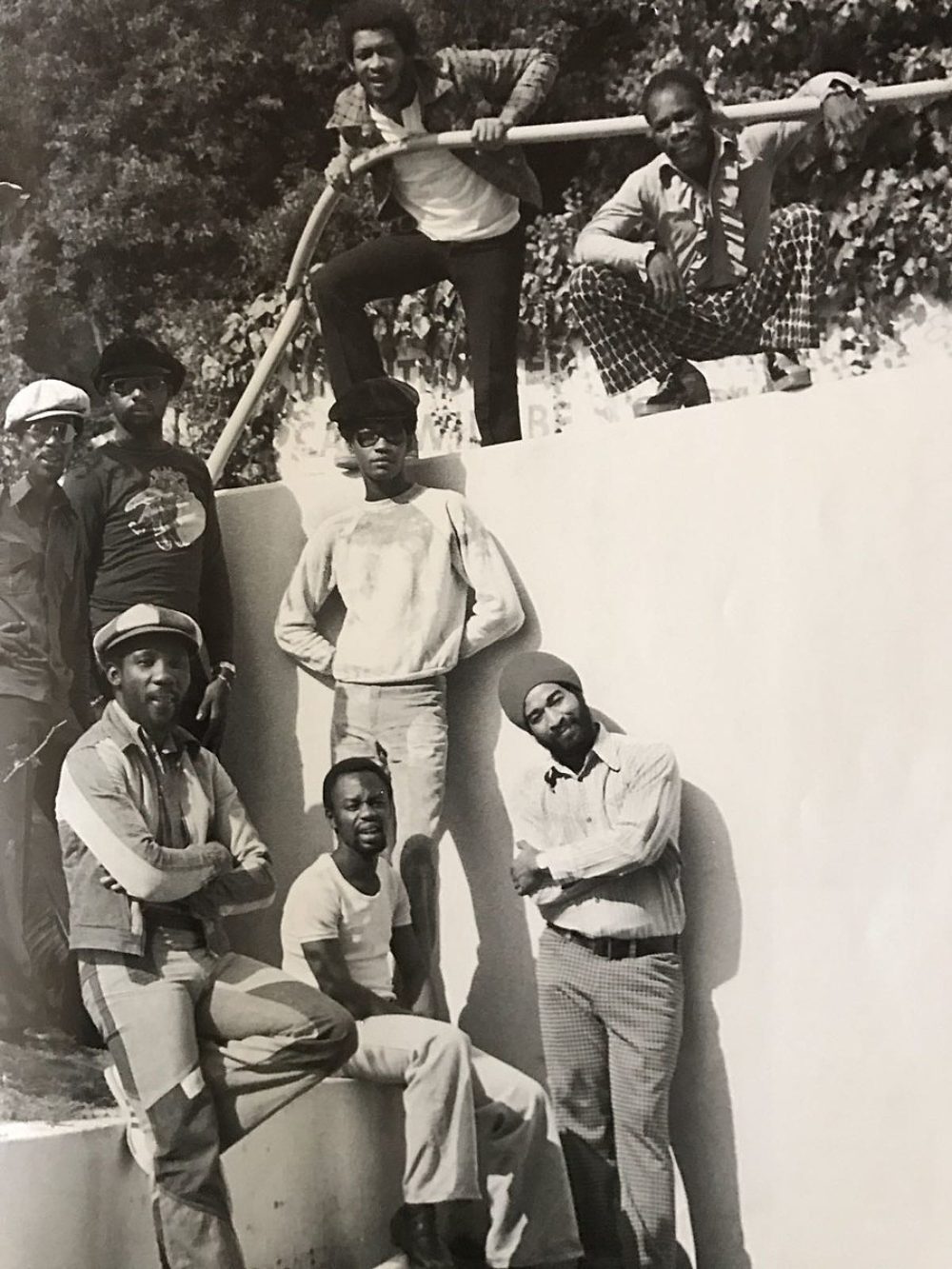 Two albums made with Chris Blackwell for Island Records, Funky Kingston (1975) and Reggae Got Soul (1976), introduced Toots and the Maytals to the international scene just as reggae was breaking in Europe and the U.S. You can be sure that we wore the grooves of those two albums thin in our college dorm rooms at the time, but somehow this group never quite achieved the acclaim and financial success of Jimmy Cliff and, of course, Bob Marley and the Wailers. That was a source of some dissatisfaction for Toots, though he never held it against the artists. Near the end of his life, he told the U.K. newspaper The Independent, "We always enjoyed hearing each other singing….The Maytals and the Wailers always had a good time together." (This from his NY Times obituary)

In 1988, when Toots delved into his r&b roots with the album Toots in Memphis, I fell in love all over again. The Maytals had split up seven years earlier (though Toots would later reunite with Gordon and Matthias), so here we get Sly Dunbar and Robbie Shakespeare as the rock solid rhythm section and a team of Memphis studio ringers to give the tracks a shot of local authenticity. But it's Toots's raspy, blooming, passionate vocals that set the hook. My musical tastes would venture far from reggae in the years that followed, but I have never stopped listening to and loving this album, which by the way was nominated for a Grammy that year.
Toots finally won a well-deserved Grammy for True Love (2005), an album in which he reprises classic songs with participation from the likes of Bonnie Raitt, Eric Clapton, Willie Nelson and Manu Chao. His repertoire is not as extensive as those of Marley or Cliff, let alone droves of reggae/dub/dancehall hitmakers ever since, but it's the quality that counts, and I have no doubt that people will be grooving to Maytals songs as long as there's air to breathe on this earth.