Best of The Beat on Afropop: In Memory of Toots Hibbert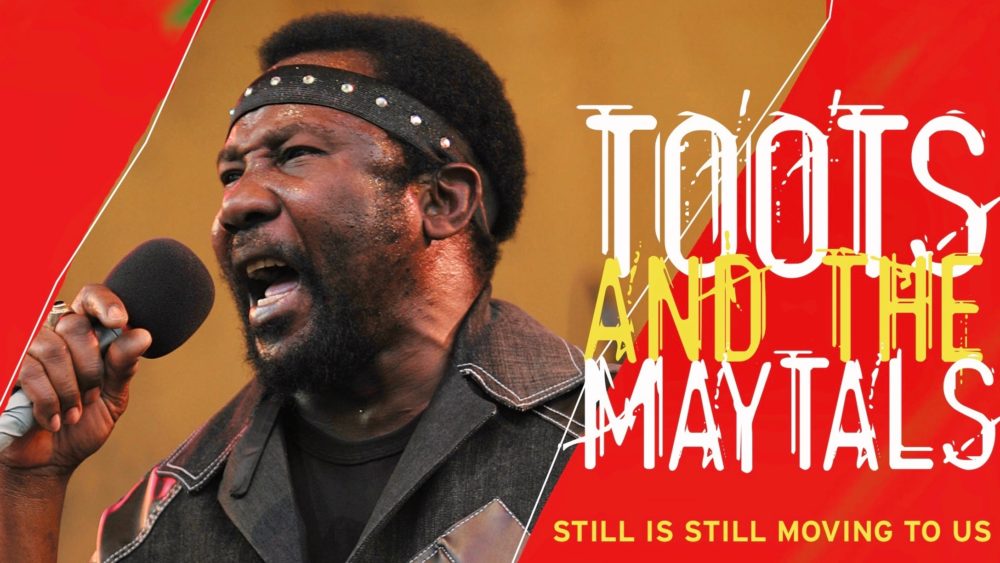 We were deeply saddened at the news of the death of the irreplaceable "Godfather of Ska," Frederick "Toots" Hibbert. One of Jamaica's most-beloved icons, he succumbed to coronavirus on Sept. 11 at age 77.
A touchstone of the ska era, many of his early songs, backed by the Maytals' vocalists Ralphus "Raleigh" Gordon, and Nathaniel "Jerry" Matthias, became anthems as part of the sound track of the film The Harder They Come. Toots' long career was heard and enjoyed worldwide throughout the ska, rock steady, reggae and dancehall eras. His emergence on the Jamaican scene predated that of Bob Marley, and he is widely thought to have coined the term "reggay." The widespread outpouring of grief and condolences bears witness to the high regard in which Toots was held by his innumerable fans.
One of the Maytals' songs from 1963, prophetically titled "Never Grow Old," foreshadowed Toots' seemingly indestructible life and longevity. With the compact physique and boundless energy of a boxer, and powerful lungs to match, Toots was still actively touring and performing up to the end. Sadly, he was no match for the ravages of Covid-19.
Ironically or presciently, he had just released a new album this year on Aug. 28, his first in 10 years, titled Got To Be Tough.

In 2004, The Beat published a long-overdue feature on Toots, by contributor Ed M. Odeven, who had interviewed him in Flagstaff, AZ, reprinted here as a Best of The Beat feature (scroll down to read or download PDFs).
The following year, we were excited to learn that Toots had been awarded the 2004 Reggae Grammy for his album True Love, for which Toots teamed up with guest stars including Bonnie Raitt, Keith Richards, Eric Clapton, Willie Nelson and the Skatalites.
Watch a full-length performance of Toots and the Maytals in Santa Monica, CA, 1997.
Read or download PDFs: feature story and Grammy article