Weedie Braimah and the Hands of Time Rock the Blue Note
Djembe maestro Weedie Braimah returned to the Blue Note in New York City this week with his new band, the Hands of Time. This New Orleans-based septet has played from Cuba to the U.K. this past year, and the early set they delivered on the first of two nights at the Blue Note (Oct. 1-2) was nothing short of incendiary.
Braimah was raised in East St. Louis by two world-class drummers, his father Ghanaian and his mother American. (Read more on Weedie's background) Through many years of experience and experimentation he has arrived at a new vision of the djembe in an ensemble, in essence a matter of enfolding African folkloric music within a modern fusion ensemble in which all the instruments mesh into a tight, thrilling singularity.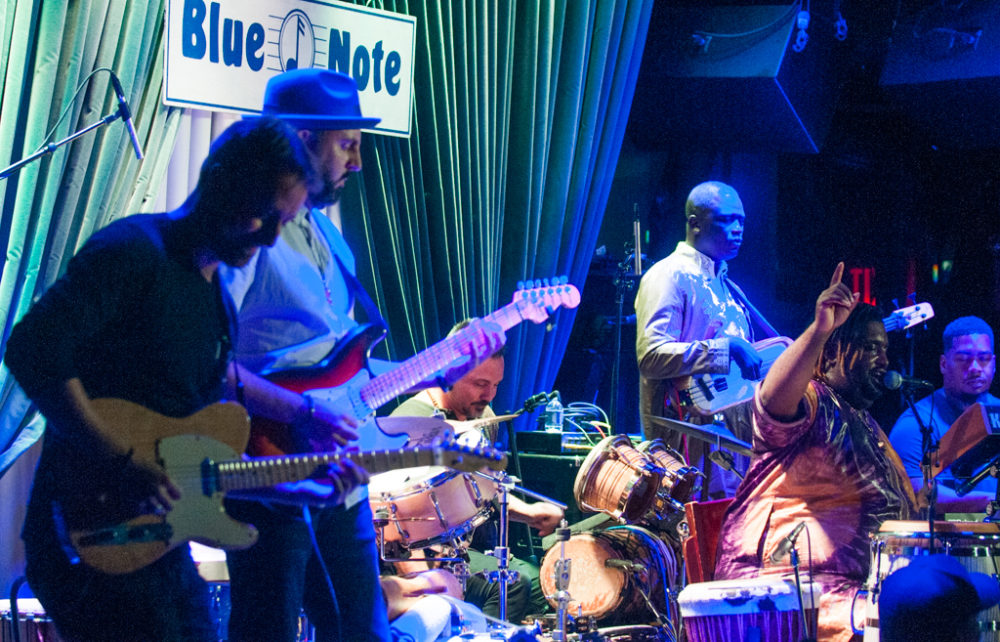 Last year, he brought a larger ensemble—including a number of fine New York-based African musicians—to the Blue Note and offered a convincing demonstration of his concept. That felt like a project; this performance felt like a band. The arrangements—full of stops, starts, tempo shifts and unison riffs—were tight as anchor lines in a heavy wind. And the communication and shared joy among the musicians could only be the result of sustained immersion in these minutely orchestrated compositions.
Accompanying Braimah were guitarist and djeli ngoni player Sam Dickey (Fatoumata Diawara), guitarist Raja Kassis (Antibalas), bass man Cheikh N'Doye (Baaba Maal's musical director), percussionist Luke Quaranta (Toubab Krewe), multi-instrumentalist Munir Zakee, and New Orleans keyboardist Shea Pierre (Amadou and Mariam/Fatoumata Diawara).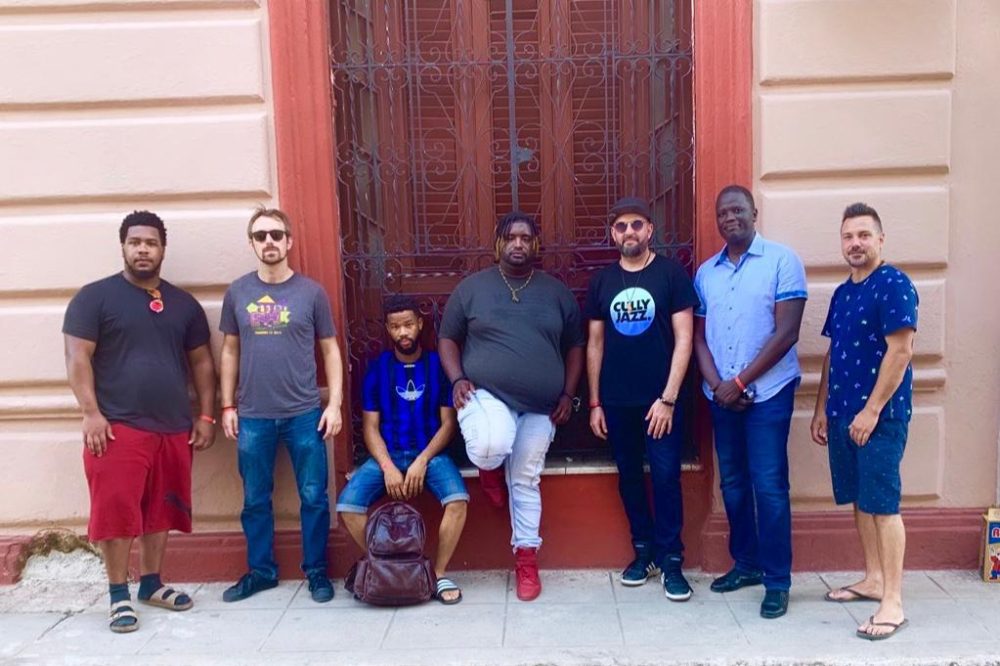 The set I caught included two traditional numbers from Mali, including a take on the griot classic "Sakodougo." After a bracing run of originals, Braimah billed this song as slowing things down a bit, and though it started out poised and stately around Dickey's skilled ngoni part, the mid-section nearly blew the roof off.

Another high point was a song Braimah wrote for his recently deceased mother, whom he described as his best friend: "My father was my hero; but my mother was my best friend." Shortly before she died, Braimah's mother had agreed to return to the stage with him for a show. Despite that poignant touch, Braimah insisted that the song was not sad, but in fact a celebration, and that it was.
Braimah is a passionate front man, advocating with force and charm for his musical vision, shouting out to his mentors and band members, who are clearly inspired by his performance, never short of 100 percent.