Weekend Groove: Issam Hajali's Reissued 1977 Album "Mouasalat Ila Jacad El Ard"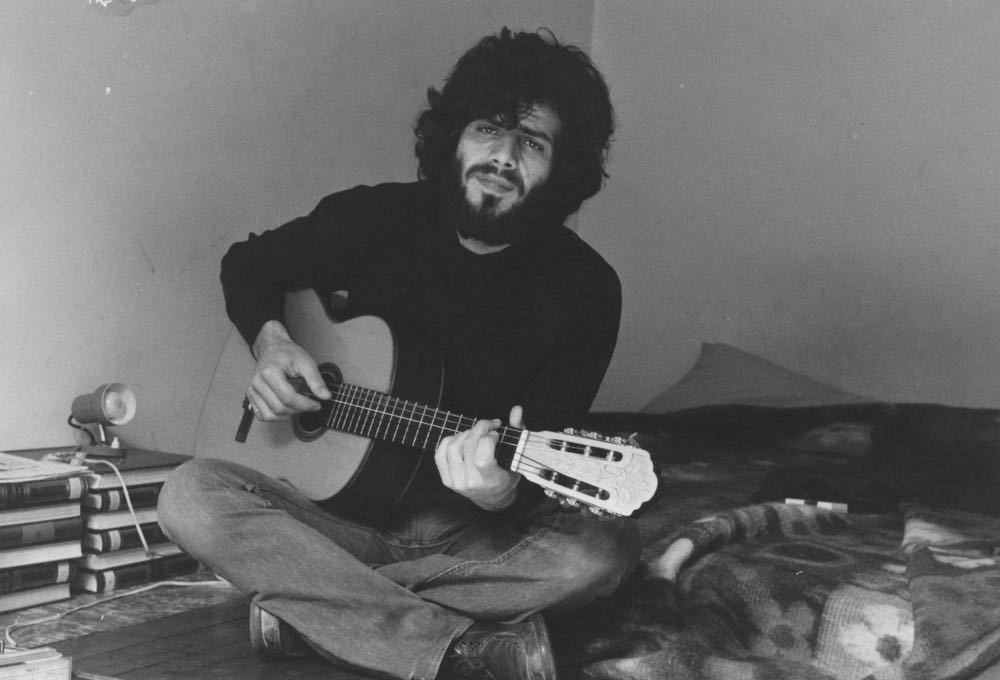 The Berlin-based label Habibi Funk is one of the most reliable sources of grooviness in the world, and the album released today is no exception: Issam Hajali's 1977 record Mouasalat Ila Jacad El Ard melds folk, jazz and some truly early and wild synthesizer work to deliver the perfect soundtrack to a late November weekend.
Syrian intervention in Lebanon forced Issam Hajali into a one-year exile in Paris, where he recorded Mouasalat Ila Jacad El Ard in a single day—all he had a budget for. The band was comprised of musicians from France, Algeria and Iran, and but for a single Issam-penned tune, the lyrics draw from the poetic work of Palestinian author Samih El Kasem. After a few finishing touches put on in Lebanon, Issam dubbed cassettes of the album for his friends.
There's a real watching-the-rain-run-down-the-window melancholy in these songs, but playful arrangements and unexpected little jazzy interludes keep it from ever being too dour. Issam's baritone voice is nimble within a sort of narrow range, but he has a knack for melody and a genius for harmonies. Maybe it's just that the synth line in the opening track sounds a little like "Streets of London" or maybe it's the guitar work, but the comparison I keep coming back to is "Ralph McTell but from the Levant." Which is to say, I really like it.