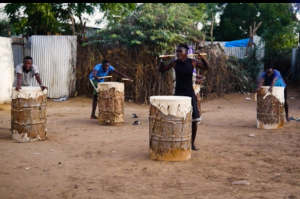 Kenya's Kakuma Refugee Camp is a virtual city of people displaced by three decades of war in East and Central Africa. Kenyan music producer Treynor Tumwa and American musician/scholar Mark LeVine founded Kakuma Sound to provide traditional instruments to the camp's talented artists.
Hosted by Banning Eyre.
And be sure to check out Kakuma Sound's website and Facebook page, where updates on new instruments, performances and players can be found!