Yasmin Williams—Guitar Hero To Guitar Hero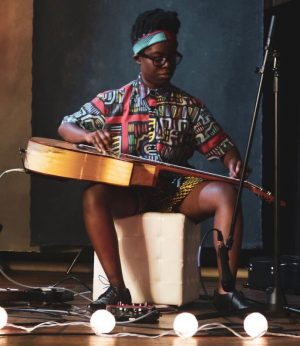 With a style all her own, Yasmin Williams has gone from video game virtuoso to one of the freshest and most original solo acoustic guitarists today. She talks to producer Ben Richmond about her influences, her unique instrumentation, and forging her own path as a young Black woman artist in a genre dominated by white dudes.

Local listeners can see Yasmin live at City Winery on Nov. 12, but even if you can't, you have to watch how she does it. Check out the videos mentioned in the podcast right here.