Best of The Beat on Afropop: Dub Poet Oku Onuora
To accompany Afropop's latest Hip Deep program, we offer two Beat magazine articles on the outspoken and controversial Jamaican dub poet Oku Onuora, who was recently interviewed for "State of Emergency: Reggae Reflections on Jamaica's Partisan Politics," produced by Saxon Baird and David Katz. The Beat article "A Poem is Like A Bomb" is an interview by Jill Taylor and Tony Brennan from 1985.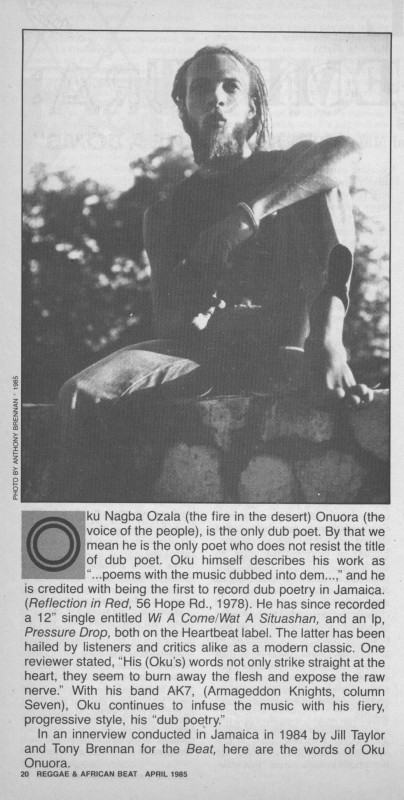 READ OR DOWNLOAD PDF: Beat4#2OkuOnuora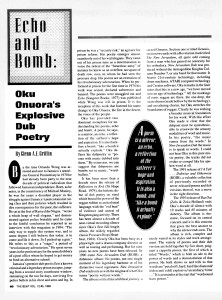 The second feature, "Echo and Bomb: Oku Onuora's Explosive Dub Poetry," by Occidental College professor Elmer Griffin in was published in 1993.
READ OR DOWNLOAD PDF: Beat12#5OkuOnuora