Best of The Beat on Afropop: It's Carnival Time!
Carnival time is here again! Celebrated annually in countries throughout the Caribbean, South America and Europe and known as Mardi Gras in the state of Louisiana, each bacchanal has specific and treasured traditions going back centuries: special music, food, parades and masquerade. To accompany this week's Afropop broadcast, "Carnival Jump Around," which visits Brazil, Trinidad, and the little-known but fascinating celebration in French Guiana, we bring you two accounts from The Beat exploring the carnival culture and African roots of this small South American country.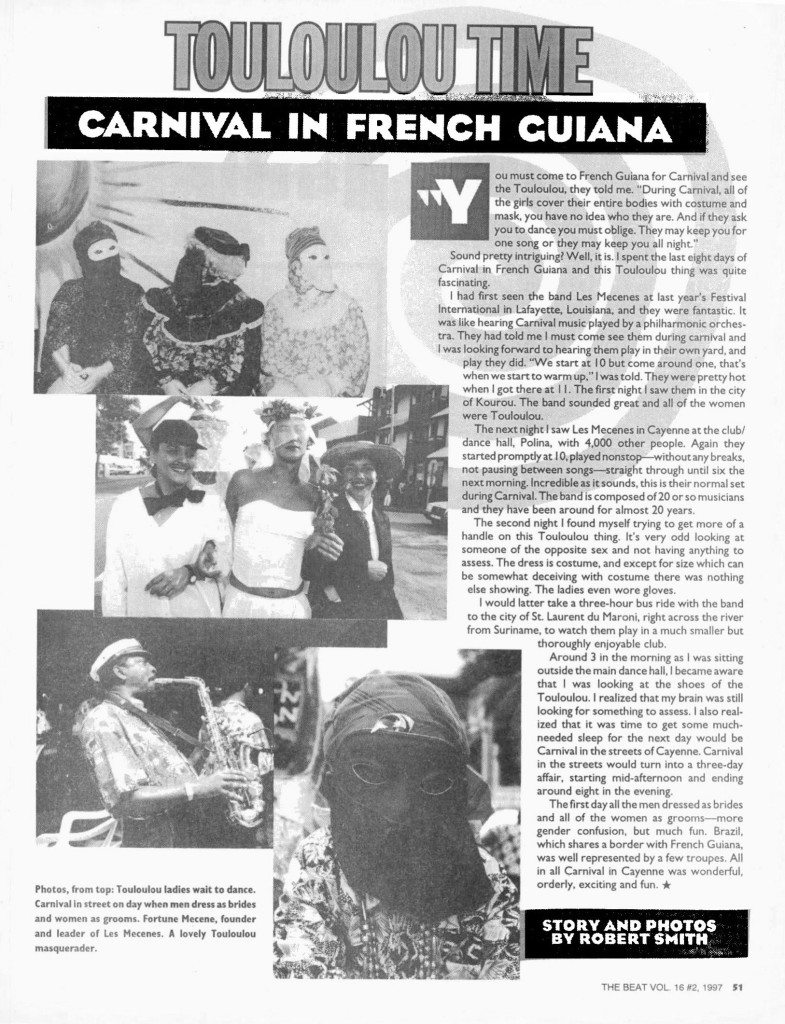 In 1997, photojournalist Robert Smith traveled to French Guiana and brought back a report from the streets of Cayenne: "Touloulou Time: Carnival in French Guiana," describing the tradition known as Touloulou, in which women appear completely disguised in costume from head to toe. On the first day of the three-day celebration, another unique tradition has it that men dress in wedding gowns and veils, and women as bridegrooms! He also hooked up with Guiana's Les Mecenes band, which is heard in the Afropop program.
READ OR DOWNLOAD PDF:Beat10#4FrGuiana
Our second feature, "Maroons and Reggae: The New Music of French Guiana," published in 1991 by noted ethnomusicologist Ken Bilby, explores the adoption of reggae by the Afro-Creole descendants and offers deep insights into local customs and musical genres. As notes, "The Maroons have been viewed by other Guianese people (and by many in other countries) as guardians of the most authentic, best-preserved African cultural heritage in the Western Hemisphere."
READ OR DOWNLOAD PDF:Beat16#2FrGuiana
LINK TO AFROPOP PODCAST: CARNIVAL JUMP AROUND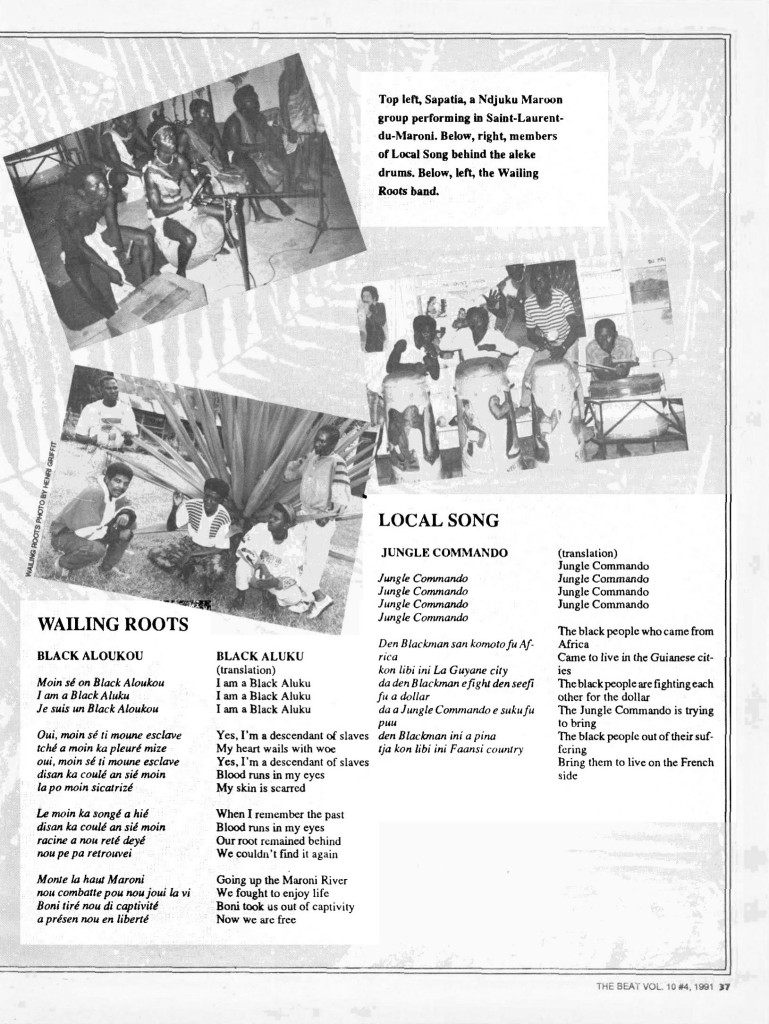 The Touloulou Ball, with music by Les Mecenes