Best of The Beat on Afropop: Papa Wemba
I was a great fan of Papa Wemba. Back in the late '80s, early '90s, when his music became available internationally, I was irresistibly drawn to his powerful, tremulous, emotional voice, underpinned by rich soukous and rumba arrangements. And the weird, wacky
sapeur
fashion movement promulgated by Wemba that was adopted as almost a religion by young Congolese for a time, added to the fascination. Although his career had been in decline for several years, I am so sorry we have lost him. The
outpouring of tributes to him online
testify to his wide impact on the African music community.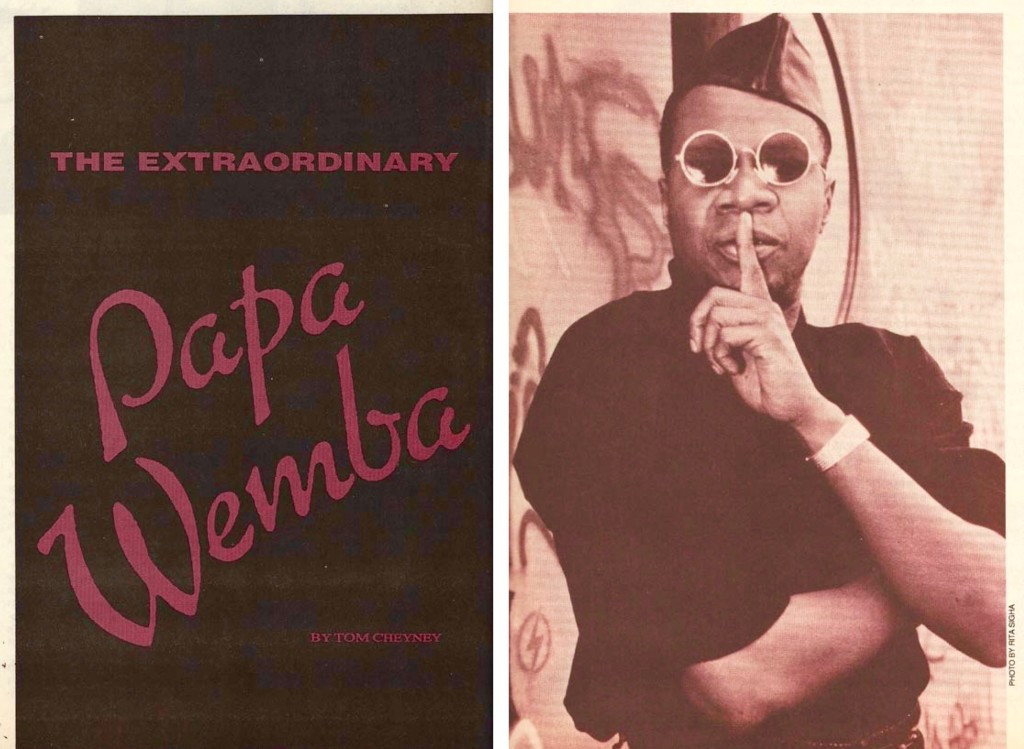 I saw him play on many occasions in Los Angeles, the first time when he came to the U.S. in place of the then-ailing Luambo Franco on 1989's Africa Oye tour, and was completely knocked out by his riveting performance and stage presence. Soukous was huge then among African music fanatics, and
The Beat
published an issue devoted to the music, featuring a cover image of Wemba and an interview by Tom Cheyney, which we offer here in remembrance of the late, great Papa Wemba.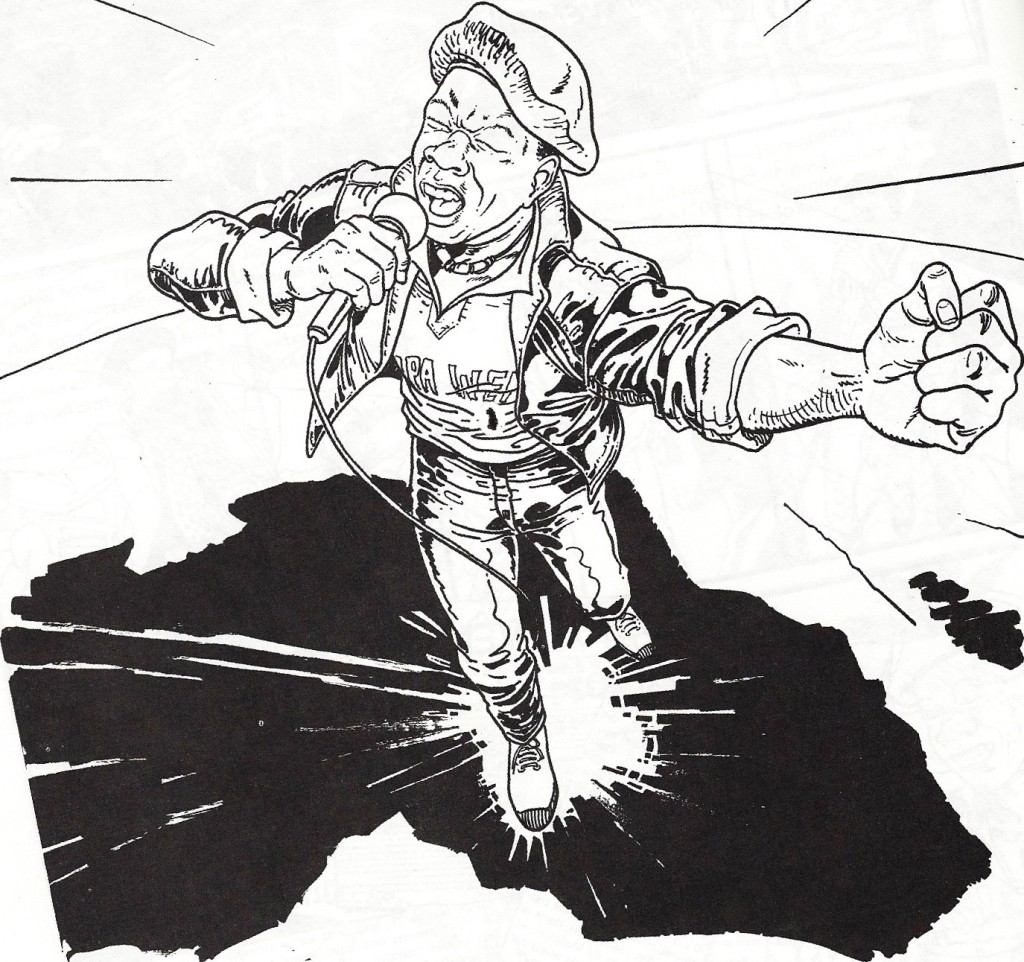 Illustration by Barly Baruti, from the graphic biography
Viva La Musica!
(1987) The following song, "Esclave," is not typical of most of his output but it is among his most lyrical and heartfelt, and one of my favorites. In a tribute to Nelson Mandela, he passionately celebrates the history and heritage of African-Americans, drawing the comparison with the anti-apartheid struggle. As noted in the article, "He connects the pain of his ancestors who were taken to the New World in bondage with the suffering of his fellow Africans struggling to dismantle the apartheid system....these are deeply felt lyrics lamenting man's inhumanity to man."
READ OR DOWNLOAD PDF: Beat8#6Wemba
BANNING EYRE'S EULOGY FOR PAPA WEMBA
ABOUT BEST OF THE BEAT ON AFROPOP