Best of The Beat on Afropop: Remembering Remmy Ongala
In this edition of "Best of The Beat on Afropop," we commemorate the life and music of the great Remmy Ongala, who passed away Dec. 13, 2010. Born in 1947 in eastern Congo, he, like many of his compatriots, migrated to the fertile music scene in East Africa, where an irresistible fusion of rumba Lingala and benga was developing in the '70s.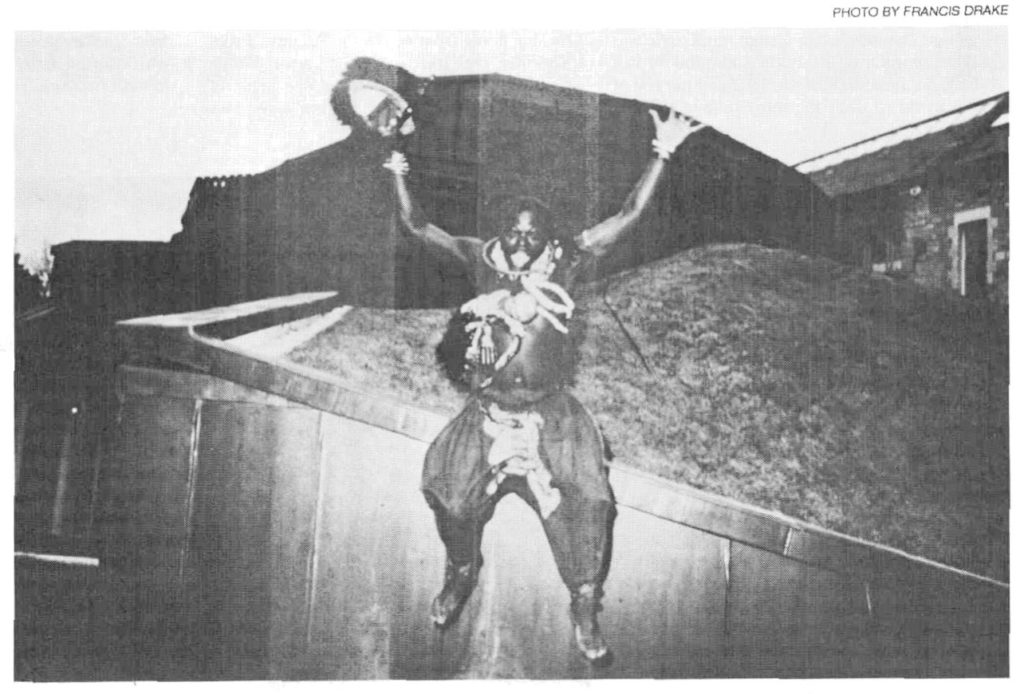 A guitarist in the style of TPOK Jazz's Franco Luambo Makiadi, Remmy joined the Tanzanian group Orchestra Makassy, led by his uncle, in Dar es Salaam in 1978, until eventually going solo and establishing his own band, Orchestra Super Matimila.
At the time of this feature, Peter Gabriel's Real World Records had just been launched in 1989 and was releasing wonderful new global sounds. Remmy's international career took off, and he became one of the pioneering African acts on European and North American stages, notably through appearances at the Real World-sponsored WOMAD festivals. He released three albums via Real World and one on the WOMAD imprint.
As I noted in the forward to this issue of The Beat in 1990, Remmy was still relatively unknown in the States, and we took a bit of a risk putting him on the cover. However, I had been so taken by Real World's own gamble in releasing Songs For the Poor Man, and seduced by the beauty of the music, that I wrote: "[The music] is constantly rewarding, soothing in a way unique to African music. Remmy's melancholy French-horn voice is capable of evoking both sweet sadness and dance-happy exhortations. His rough charisma is completely opposed to the suave personalities of soukous stars like Papa Wemba and Kanda Bongo Man. I urge you to give the music of Remmy Ongala a chance—let it grow on you. You won't regret it."
The Beat's African music historian Gary Stewart and I traveled to Toronto in 1989 to see Remmy perform at WOMAD, and were fortunate to interview him there. He was quite the character, with a head of wild dreadlocks and an imposing presence. Calling his musical style ubongo, the Swahili word for "brain," in his songs he fearlessly delivers outspoken statements and social commentary with every bit as much conviction and courage as that of Fela or Thomas Mapfumo. (The headline of the article here is a play on the Jimmy Cliff song title, "Bongo Man Has Come.")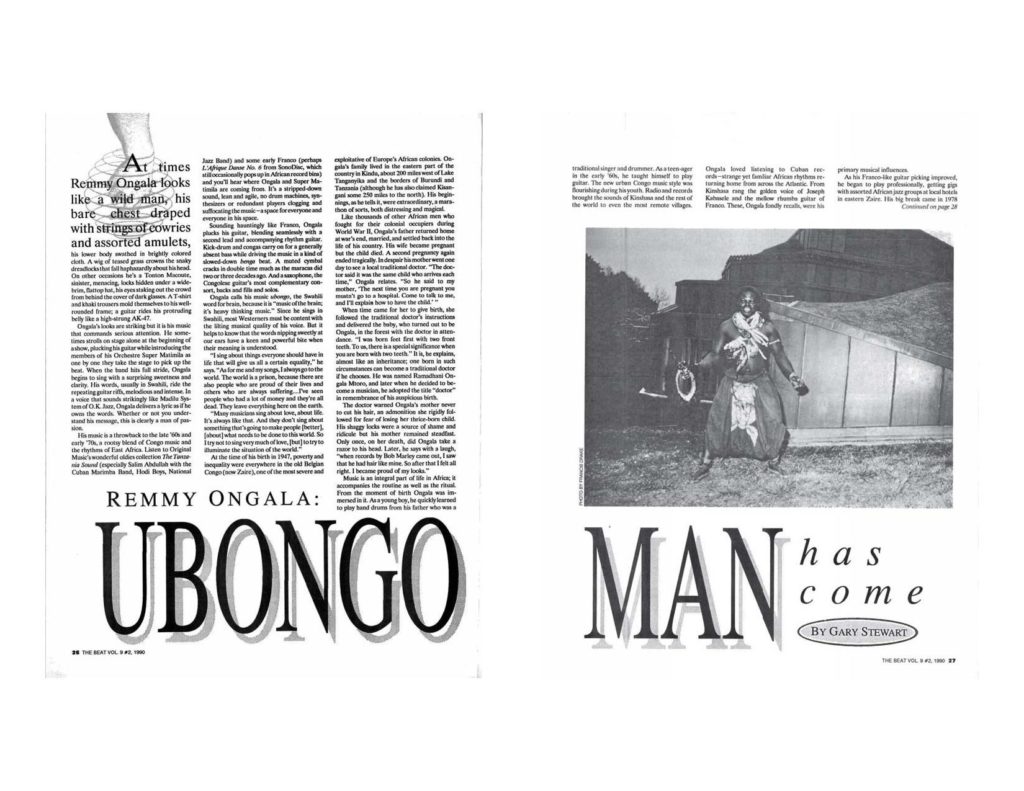 These intense live video performances demonstrate the flip side from the lyrical Real World recordings, and give a vivid portrayal of the effect of his music on his ardent Tanzanian fans.
READ OR DOWNLOAD PDF HERE: beat92remmy