Afrodescendiente Sounds and Chronicles of Panama: Guide For Listening, Viewing and Reading
In Panama in the 1960s and '70s, about two dozen versatile and talented musical groups of five to 10 or 12 members, known as los combos nationales dominated airwaves and dance halls. They served up a steamy sancocho (chicken stew, the national dish of the isthmian nation) that reflected both the modern and traditional sounds of the relatively young country that became, with the U.S. canal, a true meeting place of cultures.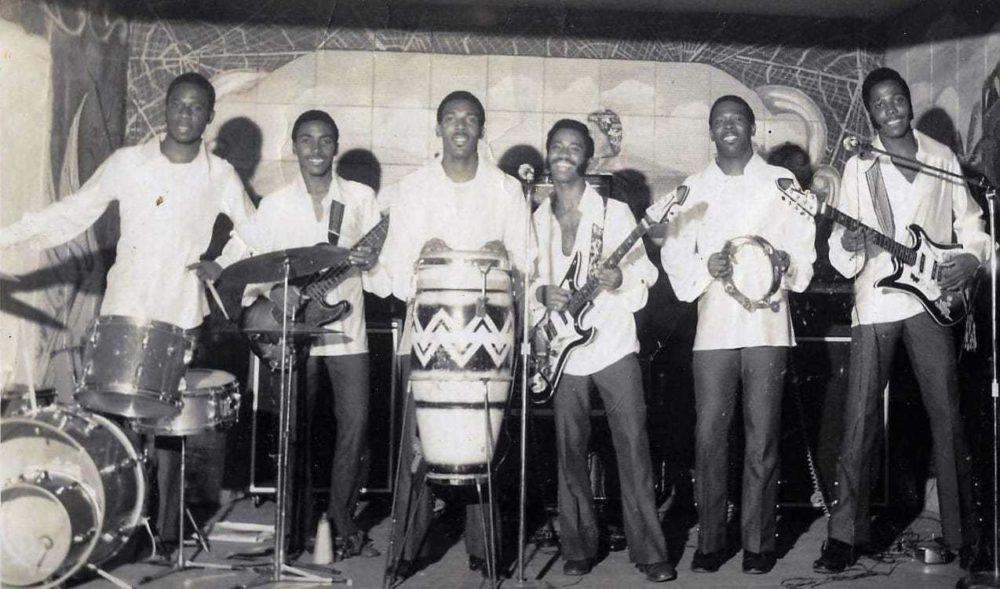 The combos, which went by such names as Los Dinámicos Exciters, Los Silvertones, Los Mozambiques, Los Goombays and Los Beachers, were composed of descendants of Afro-Antillean canal-builders or of Caribbean-rooted workers at the vital inter-oceanic waterway or at ports such as Colón and Bocas del Toro. These particular afrodescendientes also experienced discrimination and segregation, especially in the long-running, now defunct U.S. Panama Canal Zone.
Audio Sources:
To learn more about the popular music and culture of Panama in the late 20th and early 21st centuries, a good place to start would be the informative and tuneful Afropop Worldwide show, "The Panama Beat," produced by Marlon Bishop.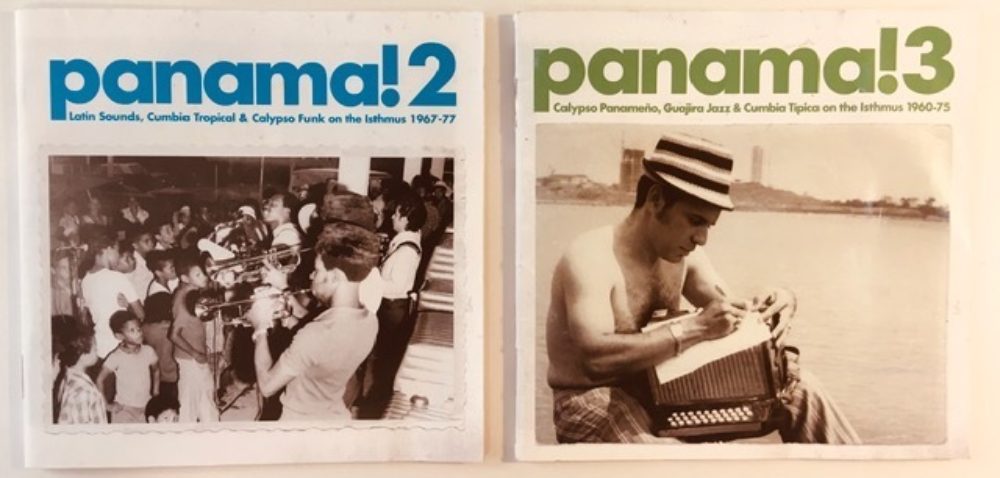 Also on the audio side, the series of records and compact discs titled Panama! (volumes 1, 2 and 3), issued by Soundway Records, is essential listening to explore Panamanian cumbia and calypso, tamborito, "calypso funk," Pana-soul, "guajira jazz," and other genres of music – both "pure" and mezclado – that flourished on the isthmus between 1960 and the late '70s.
The rich, lavishly illustrated samplers were compiled by Roberto Gyemant, Miles Cleret and Will Holland, with excellent essays and liner notes written mainly by Gyemant. Soundway's fruitful project has spurred the interest of many researchers, musicians and recorded music devotees in Panama, the U.S. and around the world.
Much late 20th century Panamanian popular music is available on YouTube, including many tunes from the Soundway discs. Also available in a free-wheeling marketplace are audio collections compiled by companies such as Tamayo Records, a dominant label in Panama. Companies such as O.M. Productions and Surtidora Zuly released on CD many "Epoca de Oro" collections of vintage music by los combos nacionales.

Video Sources
On the video front, I recommend the 1993 documentary (in Spanish) Tambo Jazz, produced and directed by Panamanian scholar, writer, poet, and public broadcasting veteran Gerardo Maloney, and presented by Grupo Experimental de Cine Universitario (GECU).
Maloney, who hosts a talk show on FM radio station La Exitosa 95.3, in Panama City, also produced the 1991 film Calypso, focusing on the local strain of that Caribbean form and other Afro-Panamanian music.

Another video documentary, Passage to Panama: A Musical Journey (Golden Age Productions), traces the history of the great variety of Panamanian music with a particular focus on Afro-Cuban stylistic progenitors, jazz and traditional música típica. The 90-minute film, made in 2007, was produced and directed by Frederick Salaff. It was co-produced, written and narrated by Juan Antonio "Don Chocho" Espinosa Aguilar. In 2010, Tamayo Records put out the Spanish-language CD/DVD set titled Historia Musical de los Combos Nacionales (subtitled, in English, Musical Fusion of the Caribbean and the Americas). It contains filmed musical performances of bands such The Beachers, Los Soul Fantastics, and Pacific Combo, as well as audio recordings of various combos, including the Exciters, Los (Fabulosos) Festivals, and Los Caballeros de Colón as well as Pana-calypso titan Lord Cobra.
Finally, a nine-minute mini-documentary, in Spanish, titled Historia de la Música Panameña, features Panamanian music historian and avid discophile Mario García Hudson. Well worth watching, the short sampler produced by Universidad Especializada de las Américas (UDELAS), taps into musical sources as varied as Ralph Weeks (with the Telecasters); reggaeton pioneer Renato; Eleuterio "Pille" Collado; jazz singer Manny Bolaños; Tony Moro, "King of the Cha-Cha-Cha"; singers Leroy Gittens and Solinka; Los Gay Crooners, a hugely talented vocal group that migrated to Mexico and attained fame outside Panama; accordion great Yin Carrizo; bolero vocalist David Watts; soul-stirring singer Rómulo Watts; and reggae-rockers Llevarte a Marte.
Printed Matter:

I recommend the following printed sources on the musical, social and cultural histories of Panama, with a focus on Afro-Antilleans and other afrodescendientes in the isthmian country:
"Panama Está Bueno y Ma': Afro-Panamanian Music and Los Combos Nacionales 1960-1975," by Roberto Ernesto Gyemant, in Wax Poetics, music-related magazine published in Brooklyn, N.Y., Summer 2005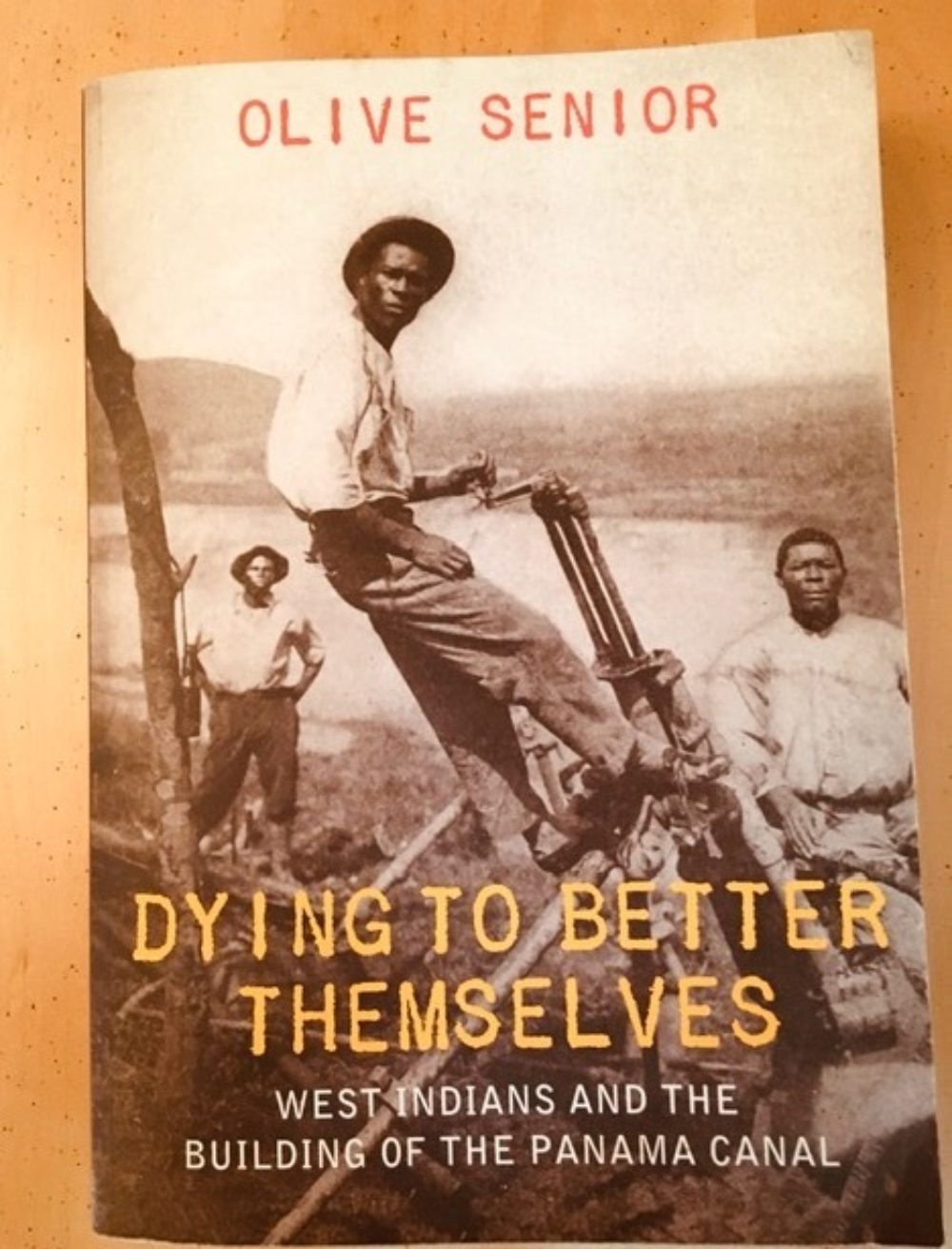 Dying to Better Themselves: West Indians and the Building of the Panama Canal, by Olive Senior (The University of the West Indies Press, 2014)
Wolf Tracks: Popular Art and Re-Africanization in Twentieth-Century Panama, by Peter Szok (University Press of Mississippi, 2012)
Borderland on the Isthmus: Race, Culture, and the Struggle For the Canal Zone, by Michael Donoghue (Duke University Press, 2014)
The Politics of Race in Panama: Afro-Hispanic and West Indian Literary Discourses of Contention, by Sonja Stephenson Watson (University Press of Florida, 2014)
People of African Ancestry in Panama 1501-2012, by Melva Lowe de Goodin (Imprenta Sibauste, 2017 – an English translation of Afrodescendientes en el Isthmo de Panamá 1501-2012, by the same author, who also is associated with the Afro-Antillean Museum of Panama, in Panama City)