"Something Deep Inside," Pana-Soul Crooner Ralph Weeks's Enduring Classic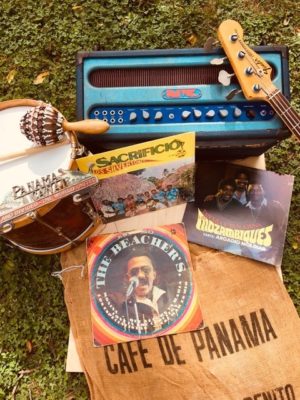 Soul singer and multi-instrumentalist Ralph Weeks (second from the left above) left Panama for Brooklyn, New York, when he was 17. Today he's a hearty 77, and still takes the stage with his finely honed falsetto to offer the enduring classic of a song he wrote more than 50 years ago, "Something Deep Inside." The song has passed through various renditions over the years and, in this podcast, Weeks lifts the hood on the creative process that led to a classic, with enthusiasm and an easy laugh. Produced by Steve Burkholder.
Photo of Johnny and the Expressions courtesy of Ralph Weeks and Names You Can Trust, Brooklyn. Left to right, the members of the group are Florentino "Tino" Pedroza, Ralph Weeks, Johnny Matthews (in darker jacket) and Sinclair Drayton.