Afropop Closeup Season Seven Launches July 12!
This week, Afropop Worldwide launches Season Seven of the Afropop Closeup podcast where we give producers free reign to venture beyond the music into stories about characters, history, culture and whatever else moves them. Season Seven introduces some new voices: Fay Fay in Nigeria profiling a young highlife revival group called The Cavemen; Jessica Karissa in the San Francisco Bay Area revealing an emerging Afrobeats club scene there; Abe Levine tracing the journey of a Congolese guitarist from Kinshasa to Minnesota; and much more.
These podcasts, funded by the National Endowment for the Arts, provide a way for new producers to enter the Afropop fold. Many Closeup producers go on to become program producers in subsequent seasons, and we fully expect that this will be the case this year as well. Here's a list of the 10 titles in Season Seven. They will be posted every two weeks on Tuesday, beginning on July 12.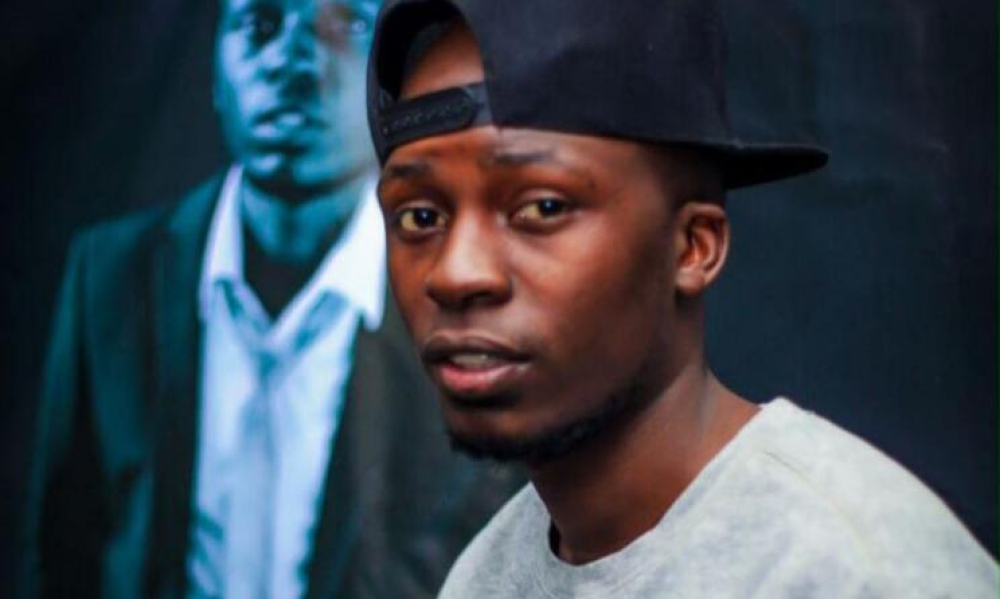 The Rise of Hip-Hop in Malawi (available now)
As in so many African countries, Malawian hip-hop evolved from a marginalized and often disparaged form of music; to an underground sensation; to a mainstream phenomenon. In Malawi, it has also come to play a role in the nation's quickly evolving politics, serving as the voice of a burgeoning youth population. Ethnomusicologist Kenneth Lipenga unpacks the story, which he has studied deeply and experienced first-hand. Narrated and produced by Banning Eyre.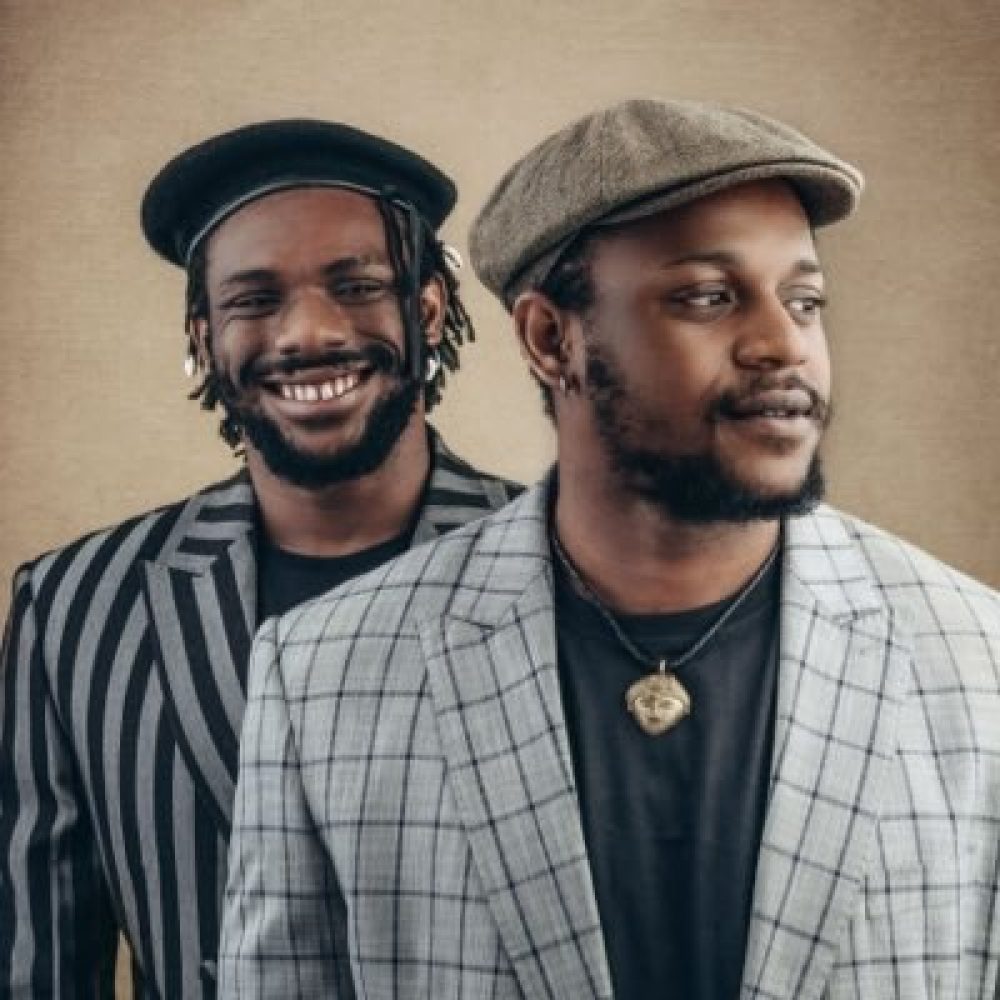 The Cavemen: Highlife in the Age of Afrobeats
In the age of slick, international Afrobeats music, and especially its epicenter, Lagos, Nigeria, one would not expect to find a group of 20-somethings composing and performing classic highlife music. But that is exactly what the two brothers known as The Cavemen do. And they're finding success with the formula as well.

Produced and narrated by Fay Fay.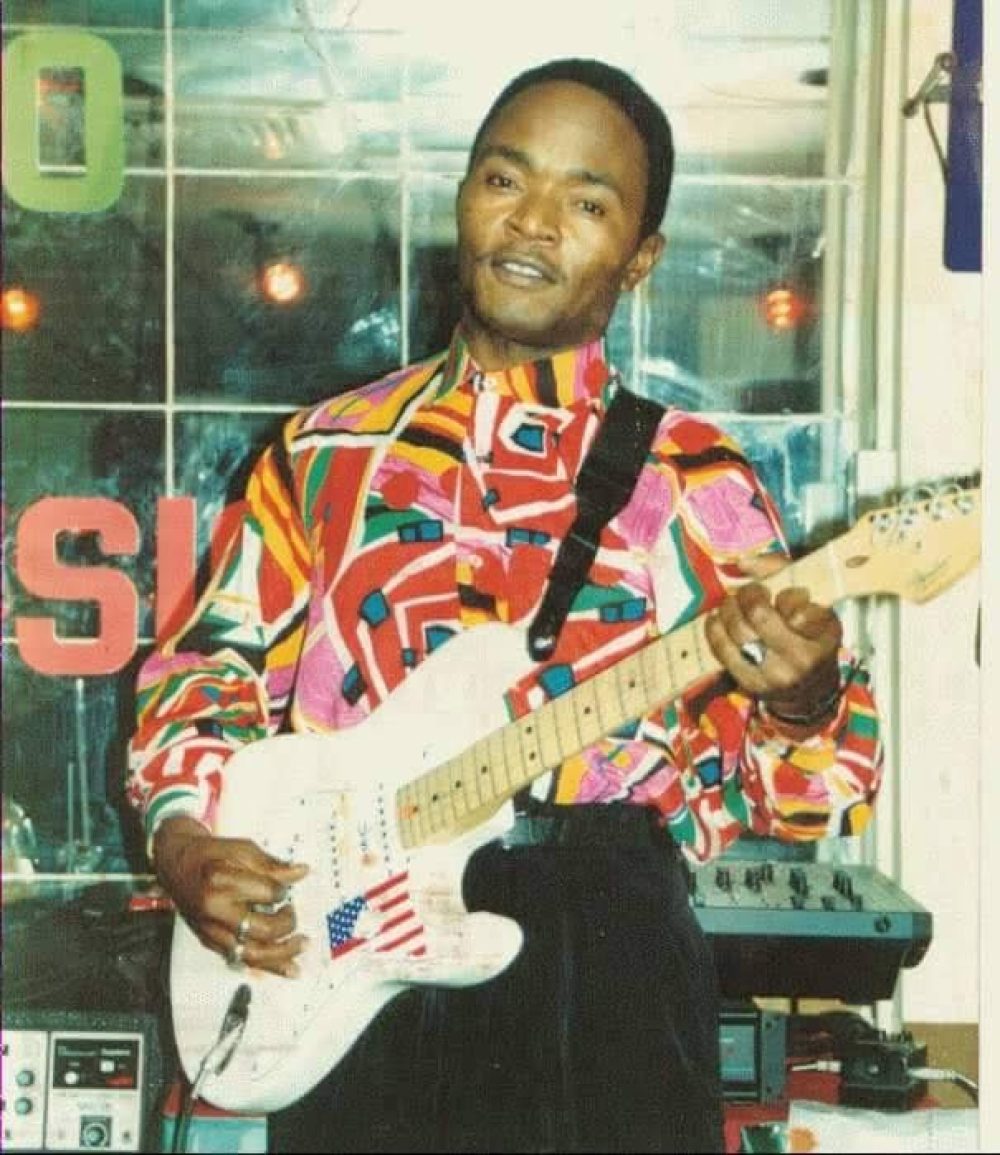 Making Waves: A Congolese Guitarist Tests His Range
When Siama Matazungidi first heard soukous music on the radio in Kinshasa, Congo, it was as if the keys to a technicolor world of sound had landed in his lap. Though Siama's father wanted him to pursue the pious (and stable) life of priesthood, it was the guitar that became his place of prayer, and the dream of soukous stardom his calling. Of course, the pathway to manifesting a dream is never without detours and diversions. This is the story of Siama reaching beyond himself to create African music in America that connects audiences across time, traditions and generations. Produced and narrated by Abē Levine.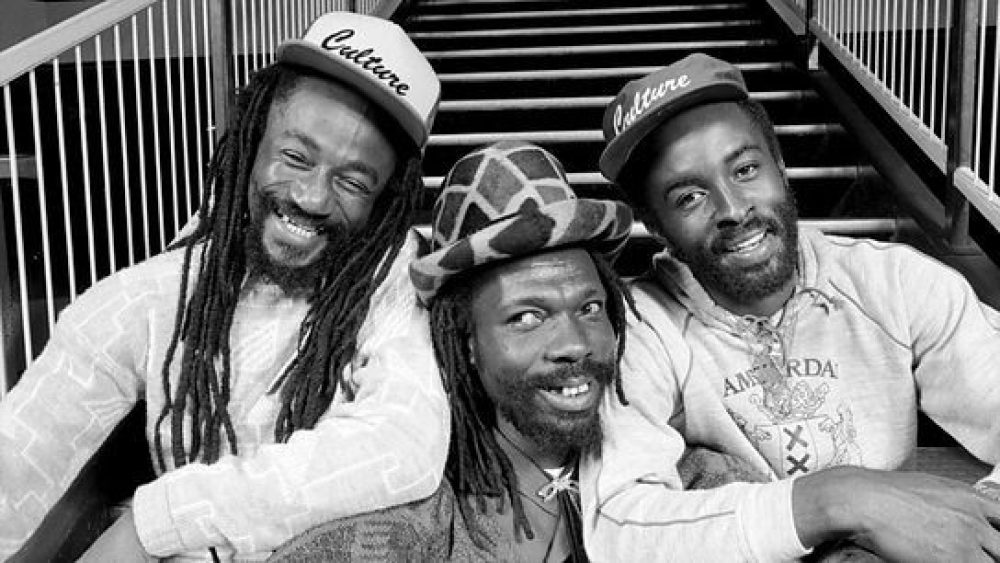 Jamaa Fest, Sierra Leone's Forgotten Festival
Traditionally, the middle of a war is not considered the best time to host a large scale musical event. However, the Sierra Leonean government forged ahead with their plans for a peace concert in Freetown, December of 1994. Not many details can be found online about it, but listen here, to a firsthand account of the show's inception, evolution and aftermath.

Produced and Narrated by Yinka Rickford-Anguin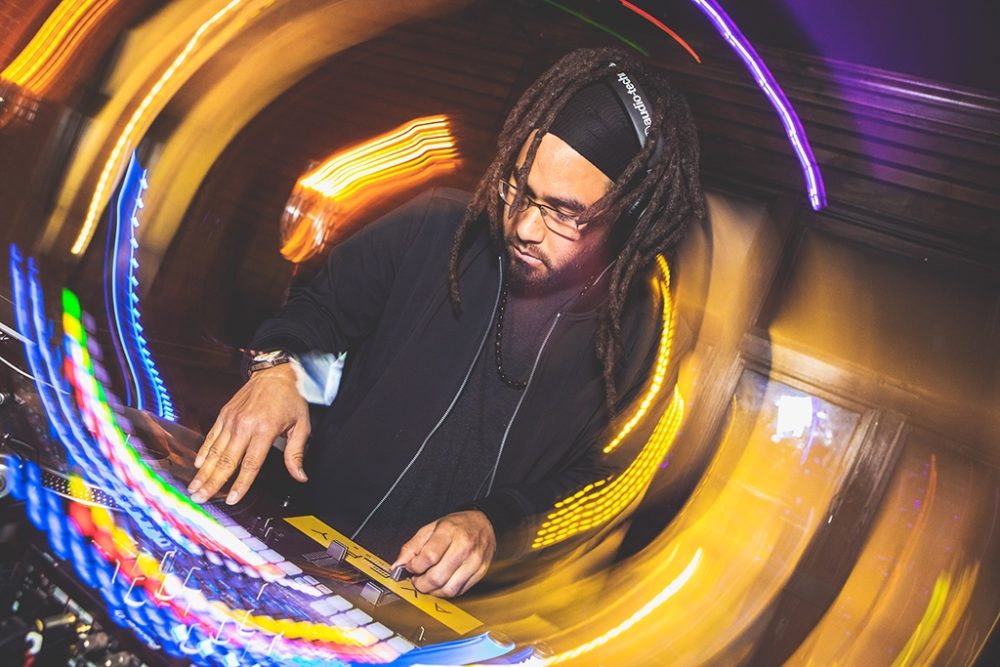 Afrobeats By The Bay
When Ugandan American writer and producer Jessica Kariisa moved to the San Francisco Bay Area early in 2022, she did not expect to find a thriving African music club scene where DJs spin the latest hits, be they Afrobeats from Nigeria or amapiano from South Africa. In this episode, she goes deep to tell the story of how this scene emerged.

Narrated and produced by Jessica Kariisa.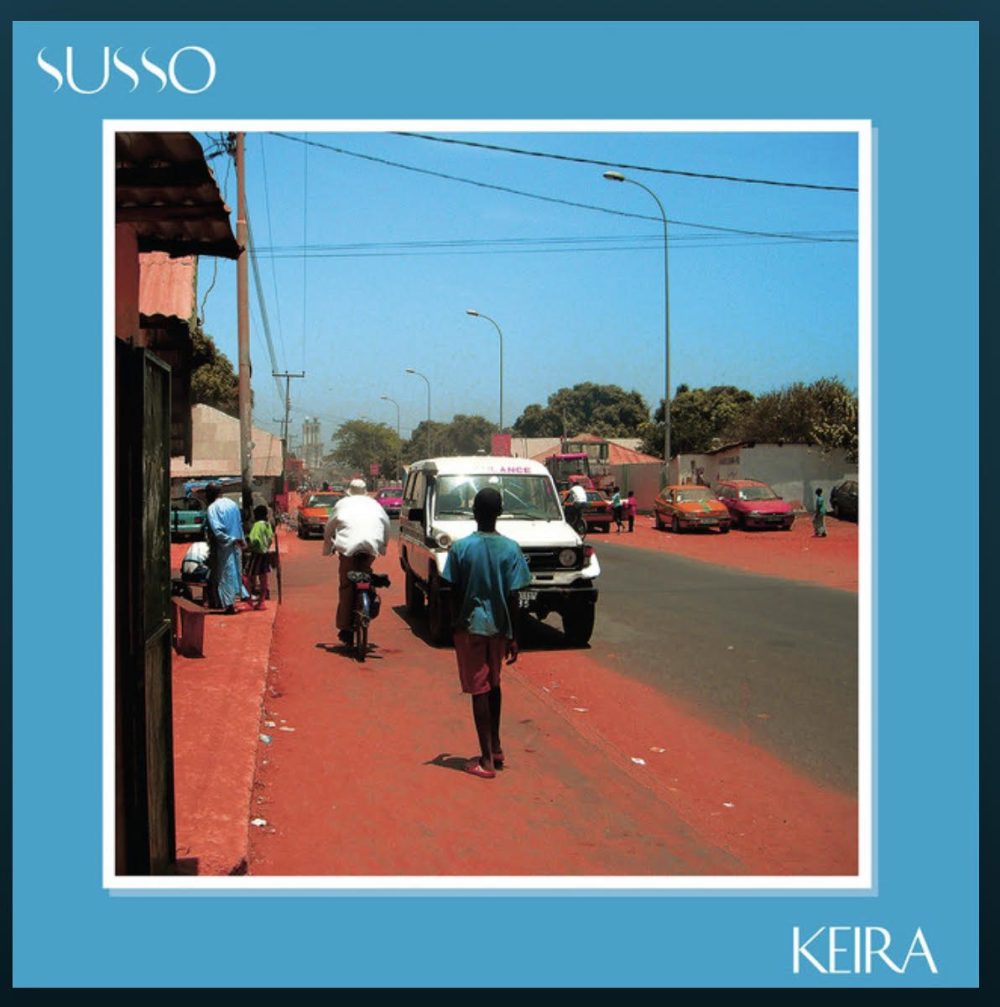 Suso: Gambia's Global Griots
Susso is a collaborative project between the Suso and Kuyateh families of Gambia, in particular Yusupha and Ansumana Suso, Jabou Kuyateh and U.K. producer and bassist Huw Bennett. The album is a strong example of how ancient Mande music not only survives in our globally connected world, but finds bold new expression and exerts influence far beyond West African borders.

Narrated and produced by Riley Difford.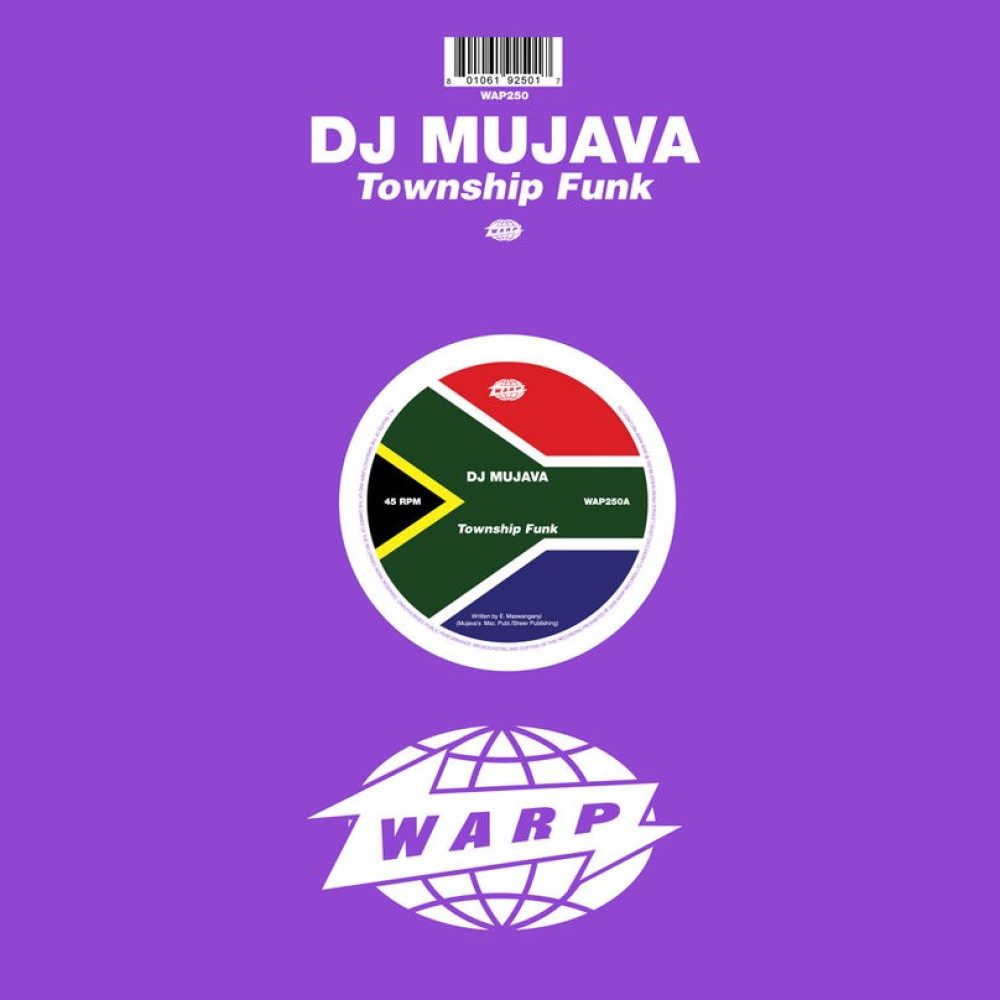 Bacardi Beats of Pretoria
American DJ Matthew Key—AKA DJ M-Point—has deeply explored post-apartheid dance music in South Africa, from the earliest murmurs of kwaito to the latest amapiano hits. In this episode, he travels to Pretoria, South Africa, to discover a little-known link in the complex chain of genres: Bacardi music. Likely named for the famous rum, the music has a rich local history and a unique sound. Narrated and produced by Matthew Key.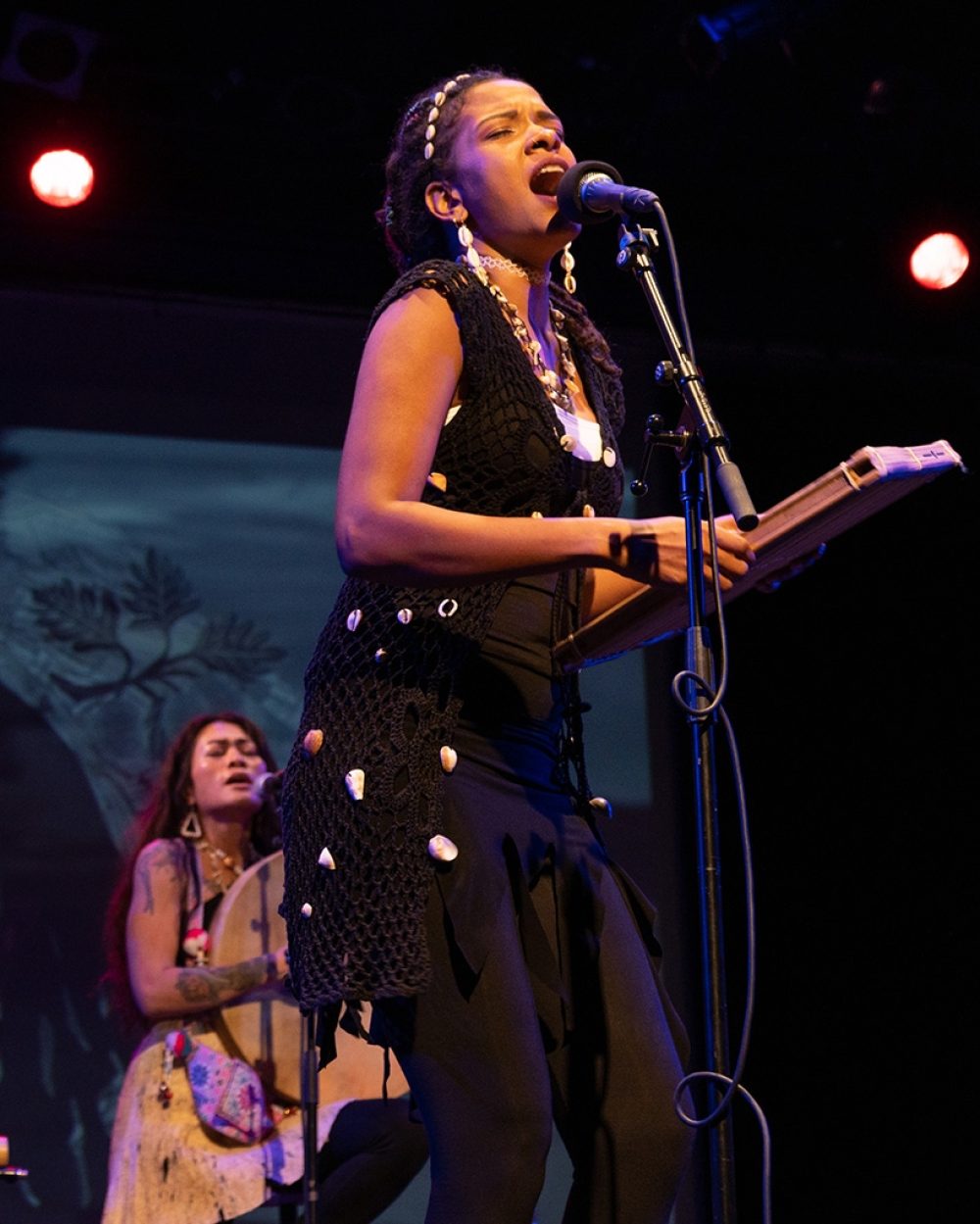 Mauritius's Sega Roots
The Indian Ocean island of Mauritius is perhaps best known for sandy beaches and, recently, a catastrophic oil spill. It is also home to a unique folkloric pop music called sega. Sega is a product of an unusual history on an island that has been populated by humans for less than five centuries. In this episode we meet three musicians traveling the world to highlight environmental issues through music as part of the Small Island Big Song project. They take us deep into the history and current state of sega music. Narrated and produced by Banning Eyre.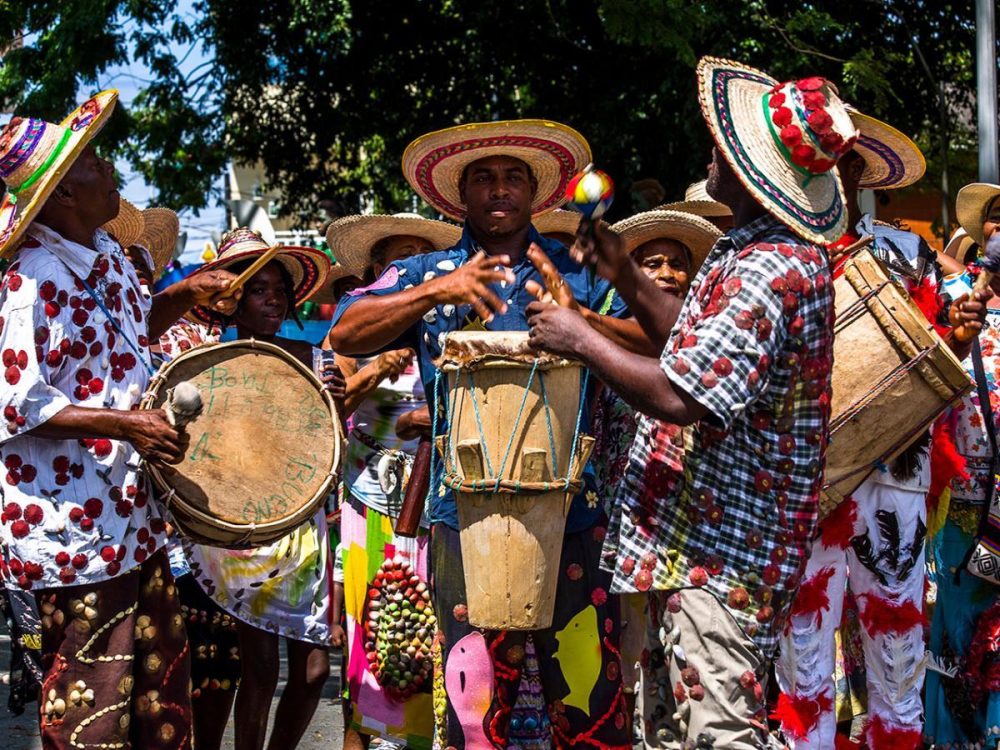 Currulao: Music of Transformation in Afro-Colombia
Currulao is the traditional music of Colombia's majority-Black, southern Pacific coastal region. In this episode, professor Michael Birenbaum Quintero describes how this performative practice has been used to grapple with modernization, dramatize Black politics, demonstrate national heritage and generate economic development. Currulao connects the past to an emerging future as the identification and role of race in Colombia has changed across multiple generations of musicians. Produced by Nathaniel Braddock.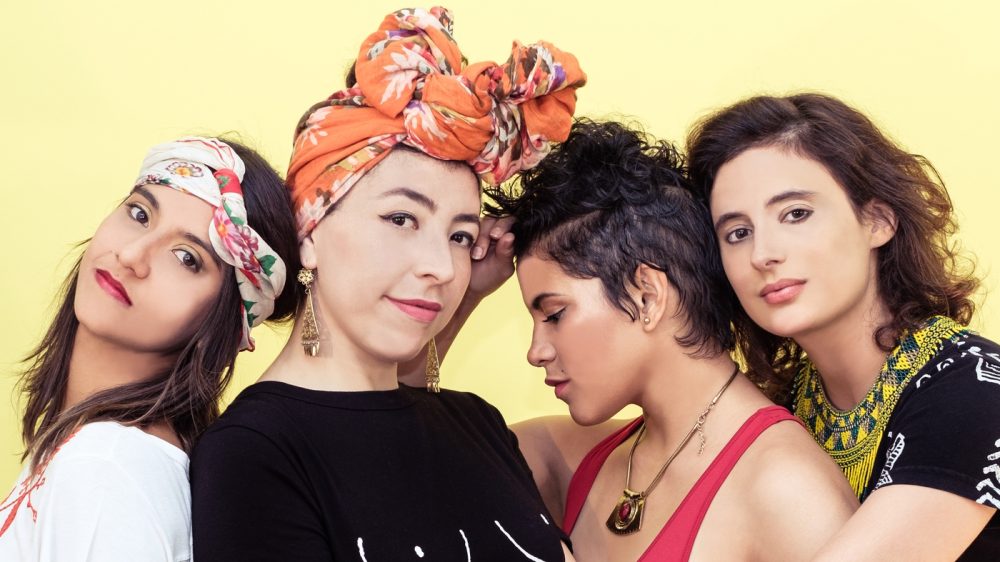 Ladama in the Studio
Ladama is a collective of four female musicians and activists from Brazil, Colombia, Venezuela and the U.S. Drawing on traditions from all these countries and beyond, they create original music with the zest of soul, r&b and pop. In this podcast, the group visits the Afropop studio to perform and deconstruct key songs in their repertoire. Narrated and produced by Zubin Hensler.