Bela Fleck Live Streaming "Throw Down Your Heart" Friday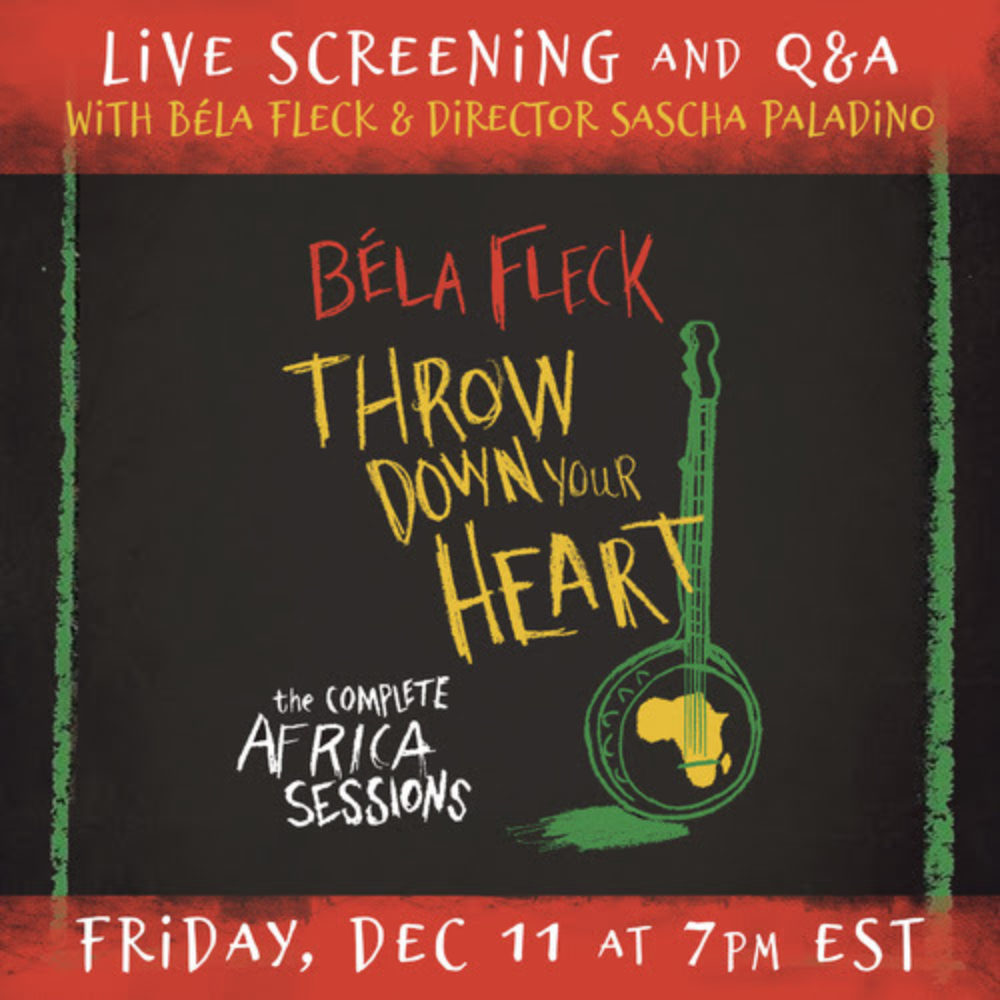 In these homebound times, a travelogue can be a welcome window to somewhere, anywhere else, and if you're going on a virtual trip, you can't ask for a much better travel partner or route than Bela Fleck's musical journey across Africa in "Throw Down Your Heart," which Fleck will be streaming Fri., Dec. 11 at 7 p.m. on YouTube and Facebook Live.
Released in 2008, the film documents the famed banjo player as he travels through Uganda, Tanzania, Gambia and Mali, playing music and talking about the African origins of his favorite instrument with artists like Bassékou Kouyate, the Jatta Family, and Oumou Sangare.
Fleck released the deluxe film and music collection from the trip earlier this year, garnering a Grammy nomination for "Best Historical Album."
Sounds like a cozy enough Friday night—a documentary, great music, and then checking out airfares and dreaming of life after the vaccine...