Best of The Beat on Afropop: 1989 Interview with Soukous Greats Aurlus Mabele and Diblo Dibala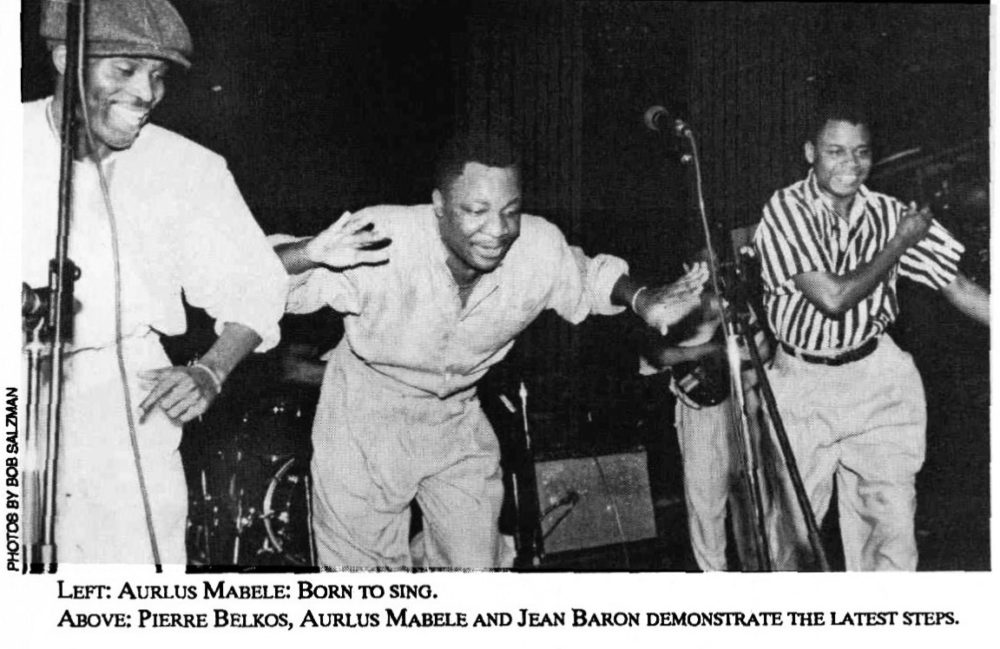 We were deeply saddened to learn of the death of Aurlus Mabele, one of the outstanding performers from the heyday of soukous in the '80s and '90s. By then, legacy orchestras such as TPOK Jazz and Afrisa were consigned to the previous generations In the presence of Congolese entertainers such as Kanda Bonga Man, Zaiko Langa Langa and Empire Bakuba, Mabele and his group Loketo presented stage shows that were just down-right fun. He danced like a wild man, twisting and jumping and prat-falling like he had no bones, and with the phenomenal lead guitar of Diblo Dibala egging him on, it was a full-on spectacle every time.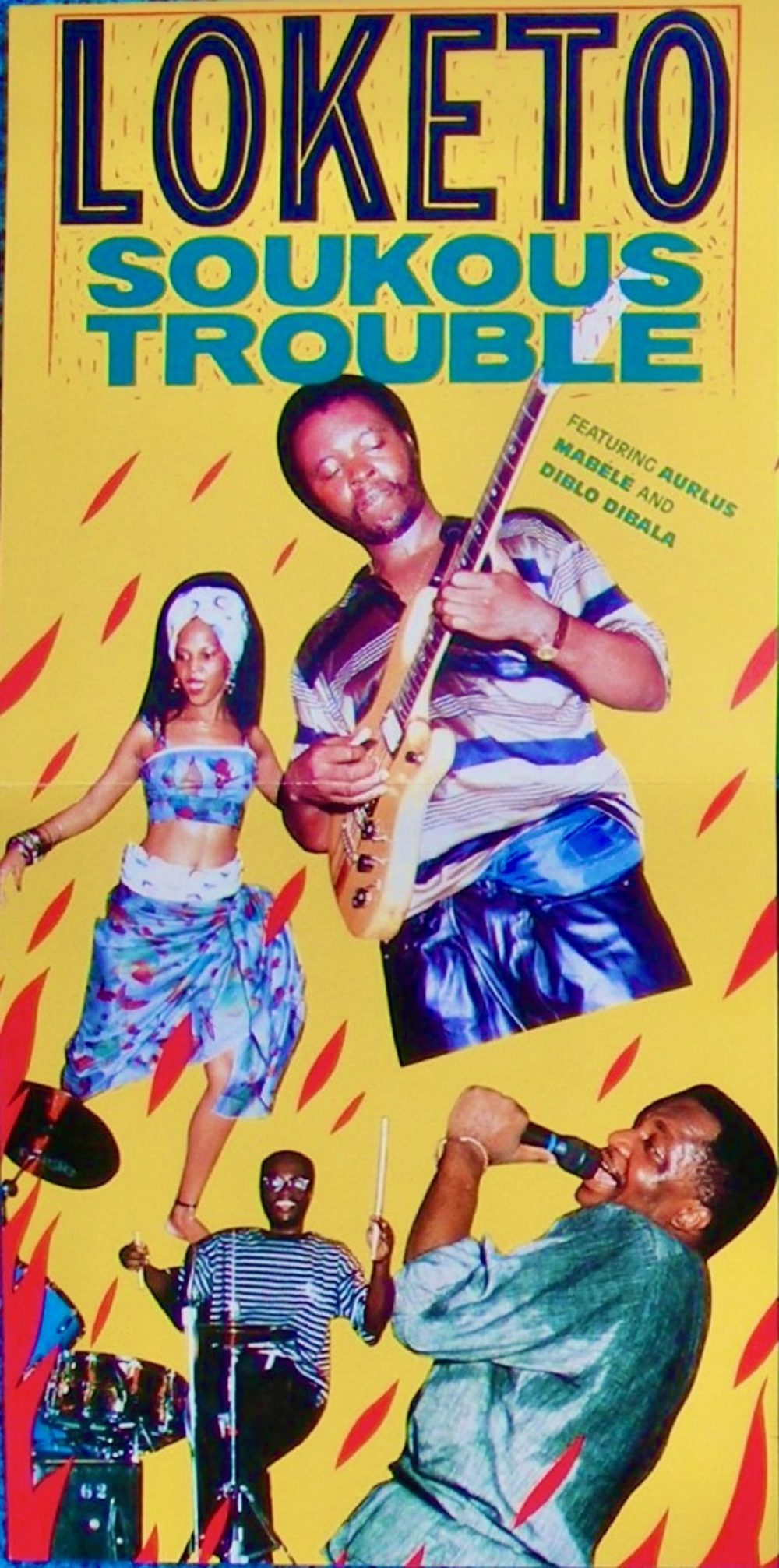 On stage, the action, which at times resembles a comedy act, never stops, what with three singer/dancers (Mabele, Pierre Belkos and Jean Baron) winding, grinding, posing, break dancing on the floor or leaping up on top of the bass drum; two female dancers in exotic costumes shaking their hips; audience members jumping onto the stage and dancing; and above it all, the wicked, sparkling guitar lines of Diblo and rhythm guitarist Freddy de Majunga electrifying the ozone.
Those were the days, my friends!
This edition of "Best of The Beat" reprints a wide-ranging interview with Mabele and Dibala conducted by Tom Cheyney and myself, the day after a bang-up performance at the Music Machine nightclub in Los Angeles in 1989.
As the corona virus takes its worldwide toll, these memories are all the more poignant as we look back to a true golden era of African music.
Adieu Aurlus: He was one of a kind.