Best of The Beat on Afropop: Baaba Maal, Voice of the People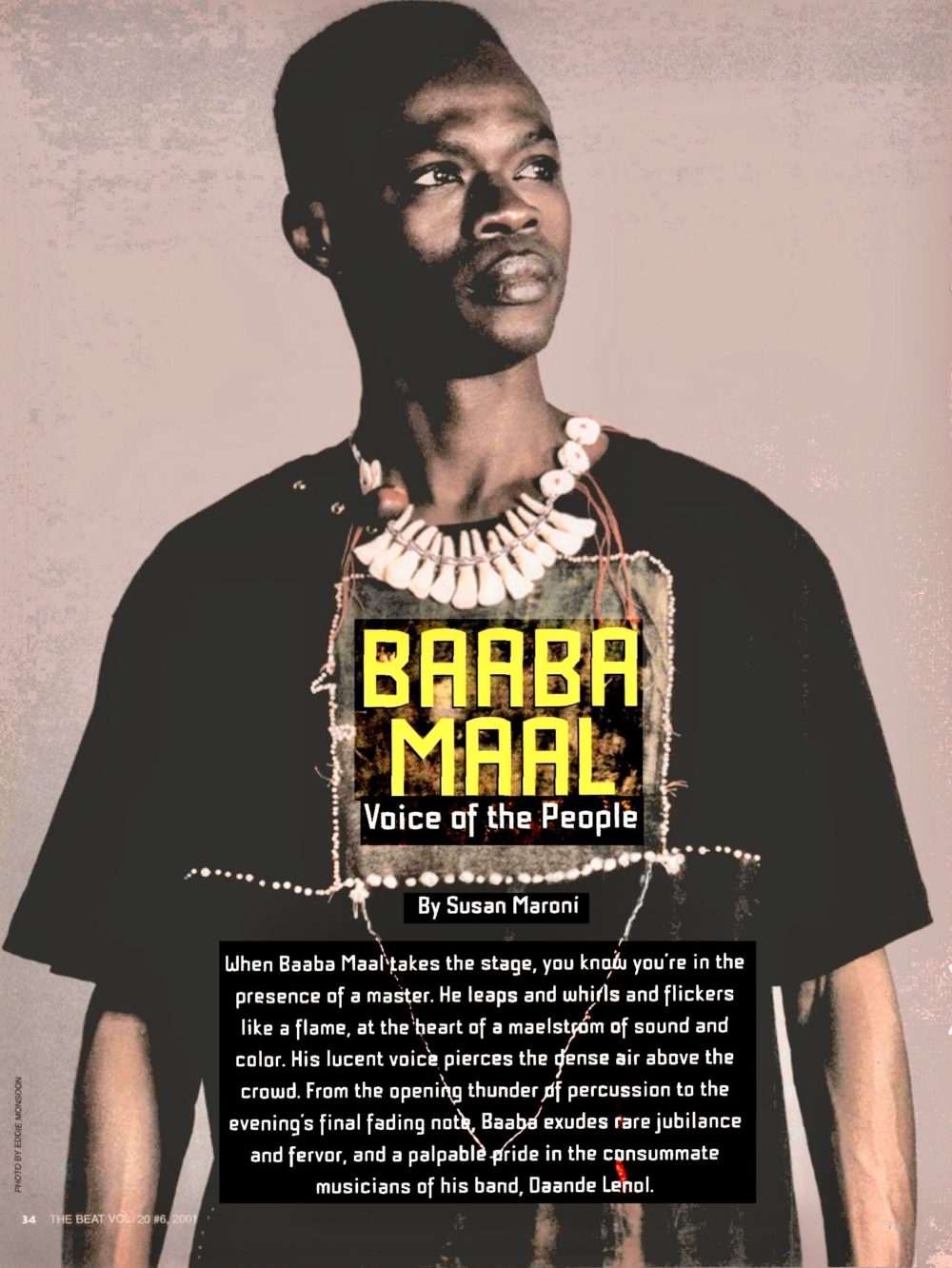 The first wave of African music to break on U.S. ears came in the early '80s, led by artists such as Fela Kuti, Youssou Ndour, King Sunny Ade, and Salif Keita. Senegal's Baaba Maal led the second wave, introducing himself with his debut album Djam Leelii in 1989, and followed up by a dozen more LPs, mostly on Mango. He has never relented, creatively pushing the envelope to engage a broad range of styles and rhythms.

This month he performs on the prestigious stage of NYC's Metropolitan Museum of Art, Mon., March 9.

Baaba's been on the scene ever since, lately expanding his innovative talents to the soundtrack of the Black Panther film, which was awarded the 2019 Oscar for Best Original Score.
This feature article by Susan Maroni, published in 2001, titled "The Voice of the People" is an in-depth interview with Baaba and his singing partner/guitarist Mansour Seck: We are delighted to see Maal is still going strong 19 years later.
Here's an unexpected treat: a full-length documentary, The Traveller, filmed at the Blues du Fleuve festival in northern Senegal, an annual event put together by Maal.
We were saddened to learn that Ms. Maroni, the author of this story as well as several other Beat magazine features, passed away last year. Our deepest sympathies to her loved ones.
ABOUT "BEST OF THE BEAT ON AFROPOP"