Best of The Beat on Afropop: Boukman Eksperyans, Haiti's Real Revolutionaries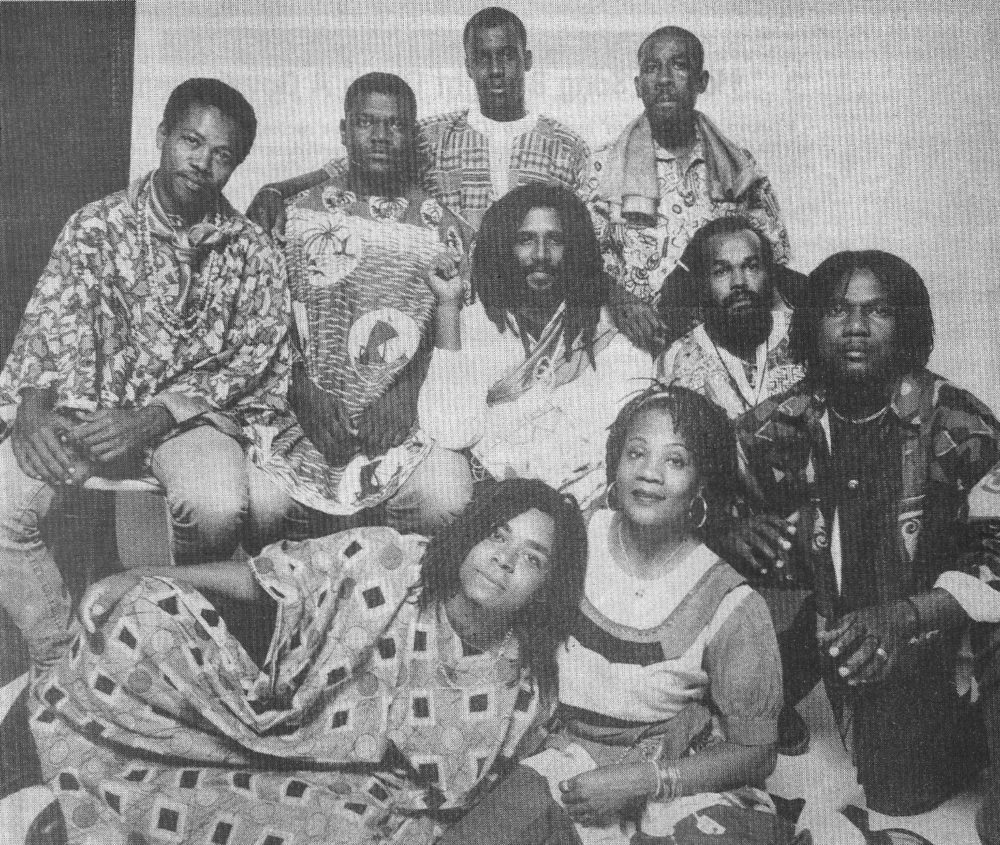 To accompany the new Afropop Worldwide program "From Haiti to the World," featuring the newest music recently coming out of Haiti, Best of The Beat has dug deep into the archives for a dramatic tale of the courageous racine (roots) band Boukman Eksperyans.
The cover feature, by Beat contributor Steve Heilig, was published a decade after the band burst onto the scene in 1991, causing a sensation with the international release of their first record, the Grammy nominated Vodou Adjae (Mango)
Steve's interview with Boukman's leader Lolo Beaubrun, was subtitled "Haiti's Real Revolutionaries," referring to Bob Marley's lyric "Soon we'll find out who is the real revolutionary," from the Wailers' "Zimbabwe," to underscore Boukman's radical aims, using music as a weapon in the spirit of artists like Marley and Fela Kuti, who called for resistance to oppression by autocratic governments worldwide.
A sidebar by Haitian music scholar Gage Averill, titled "Music Was the Weapon: How A Song Brought Down A Government" excerpts passages from Gage's 1997 book, A Day For the Hunter, A Day For the Prey: Popular Music and Power in Haiti, describing the effect Boukman's music had in creating the climate that led to the 1990 resignation of provisional president General Prospere Avril during the turbulent times that followed the fall of Jean-Claude "Baby Doc" Duvalier.
Read this dramatic tale of music, resistance and courage in the face of real-life danger. Boukman Eksperyans is the real revolutionary!