Dante's HIFI: A Miami Must!
Rich Medina has traveled the world delivering the good medicine of music for over two decades, so when he invites you to his house, you go. Period. The fact that the legendary DJ who founded the Jump 'n' Funk Afrobeat parties has played music in every type of venue imaginable is reason enough to check out what happens when deep experience designs the ideal conditions for a nightclub. The Pew Center For the Arts awarded Medina as a Fellow in 2021 not only for his craft as a DJ, but for his role as "an archivist, storyteller, educator and ambassador for Black excellence." This is more than just having fun; this is Rich Medina continuing his path in upholding the culture. Bienvenidos a Dante's HiFi, Miami's hottest spot where you can experience the magical alchemy of good music, good drinks and good vibes.
Rich Medina sits at the helm as head coach, but make no mistake; the success of Dante's HiFi involves a gang of players. Dante's is a vinyl listening bar, attracting discerning music-loving guests and authentic analog audiophile DJs. This line-up of DJs respects the masters of the craft while inducting the next generation. On the team are also eager baristas, the diamond-in-the-rough bathroom concierge, and people behind the scenes who all breathe life into the dream. The spot is frequented by the elite and home for the Wynwood neighborhood. With a genuine welcome atmosphere, there exists a clear protocol of etiquette. Let's not forget that Rich's very own collection of records is up on these walls.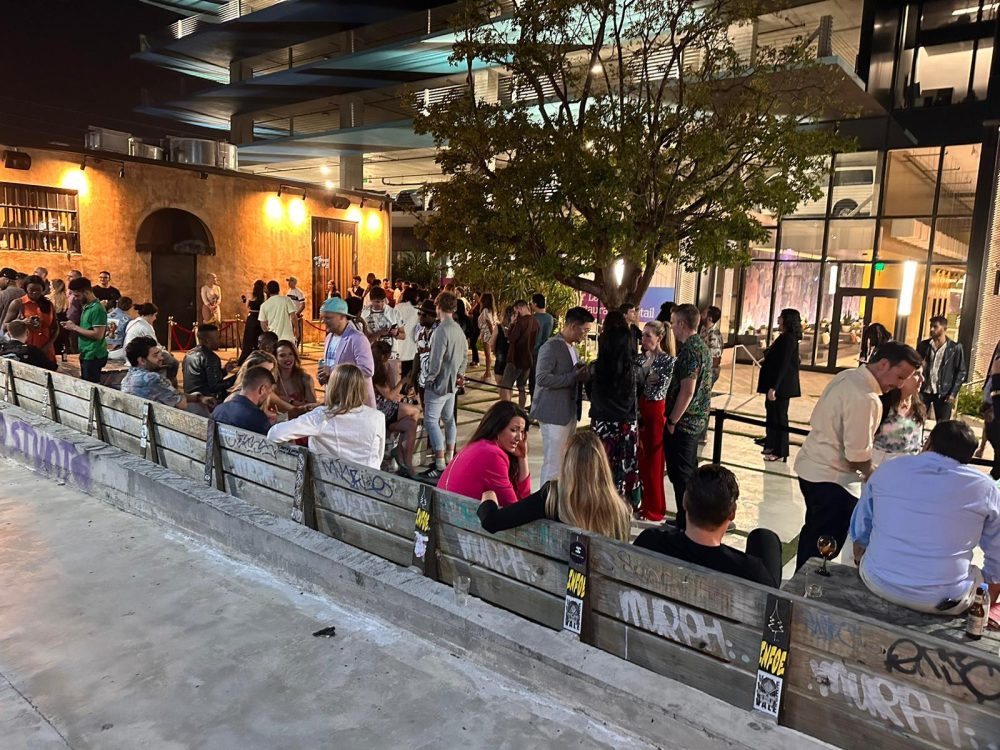 What makes this spot special can be hard to pinpoint. Inspired by the Japanese culture of jazz-kissa bars, the experience is filtered through the unique "wisdom of Rich." Is it the incredible choice of Klipsch speakers, or the placement of them so that you get to feel the music in all of the right places in your body? Is it the established prioritization of the gaze; shifted away from myopic self-absorbed social media selfies to a library of 10,000 waxes displayed above the bar? Or is it the superbly curated line-up of music maestros featuring top-billing OGs as well as the fresh fingers eager to learn from the masters? Dante's is more than a nightclub; it is a purveyor of culture. It is a place to enjoy the soulful pleasures of music from around the world. The calendar of sound sessions is accented with record sales, poetry readings, interviews, presentations and even space for filming videos. When there is space for us to grow together, we can always expect great things. So next time you find yourself in Miami, make space to experience Dante's HiFi.