Exclusive Premiere: Afel Bocoum's "Bombolo Liilo"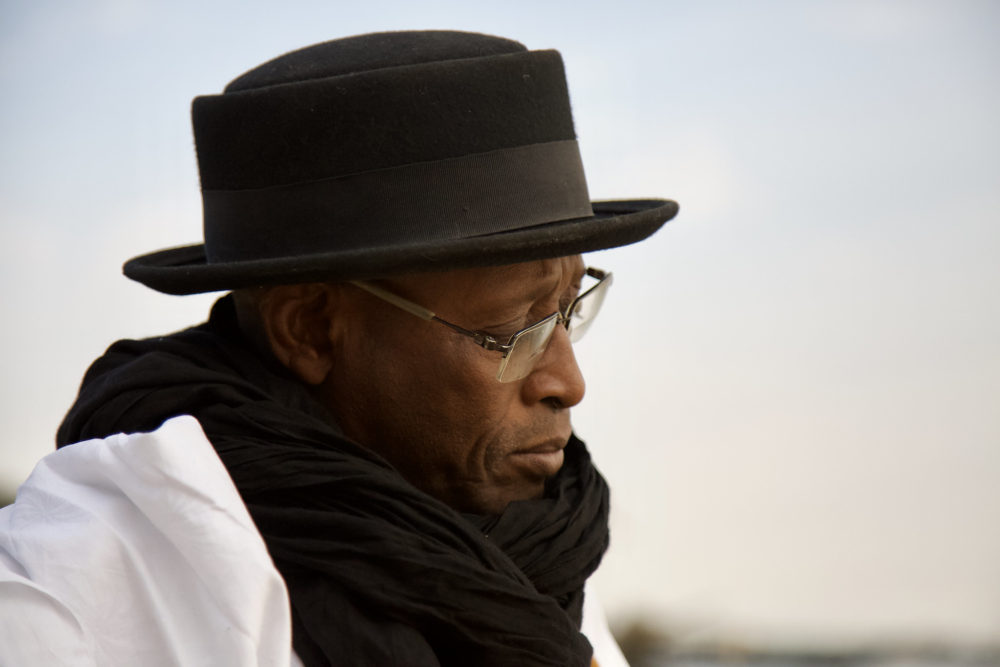 A kora makes a descent against the upbeats to meet a loping trombone line straight from Jamaica's finest, and the lines connecting West Africa and the Caribbean are drawn just a little thicker on Afel Bocoum's newly released track, the infectious "Bombolo Liilo."
Afropop is proud to be premiering the track right here. Check it out:
We're longtime fans of Bocoum's work as a vocalist with Ali Farka Touré and as a guitarist and songwriter in his own right. The Malian artist is gearing up for the release of his forthcoming album Lindé, out Sept. 4 on World Circuit Records. It's executive produced by Damon Albarn, of Blur and Africa Express, and Nick Gold, executive producer for the Buena Vista Social Club.
Just like the single whose video we premiered back in June, "Bombolo Liilo" features a melding of African and western musical instrumentation, stylistic fusion of genres, and a deep bench of musical talent, including the veteran Skatalite trombone player Vin Gordon, Songhoy Blues's Garba Touré on guitar, and Toumani Diabaté's brother Madou Diabaté on kora.
Although the end result is a musically breezy and blissful listen, the message is a warning about how life in Europe may seem appealing, but comes with its own cost. At a time when politics of Mali seem as fraught as ever, it's comforting to remember that music has always been central to this West African nation.
"We have to meet each other, talk to each other, look each other in the eye and tell the truth," Afel states in a press release. "If we're not united, I can see no solution. Our social security is music. That's all we've got left. People love music, so we have to make use of that fact."