Farewell to Kehinde Lijadu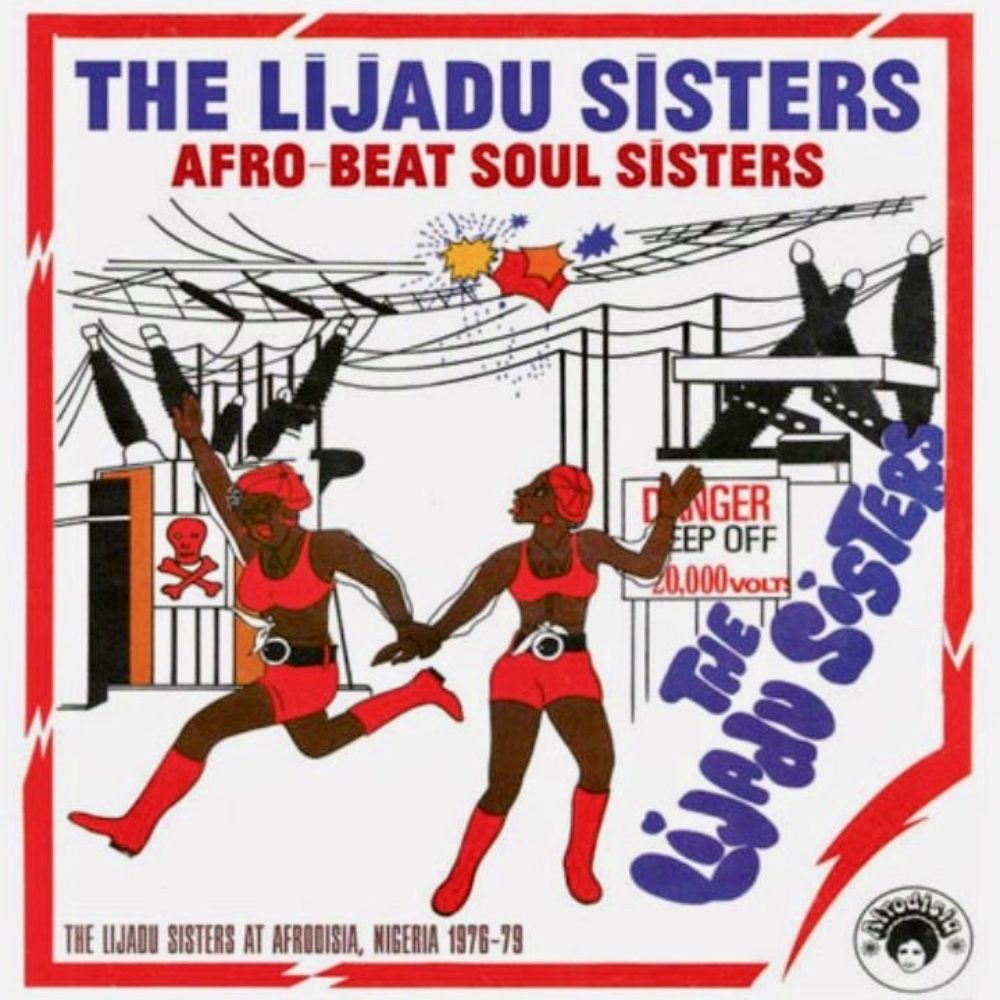 One of the distinct discoveries we had during our early days listening to African music was the sheer quirkiness of the Nigerian twin-sister act the Lijadu Sisters: Taiwo and Kehinde. Their voices, also identical, blended in perfect harmonies, and carried outspoken messages of women's rights. There weren't very many female African artists back in the 1980s, so they got a good deal of well-deserved attention.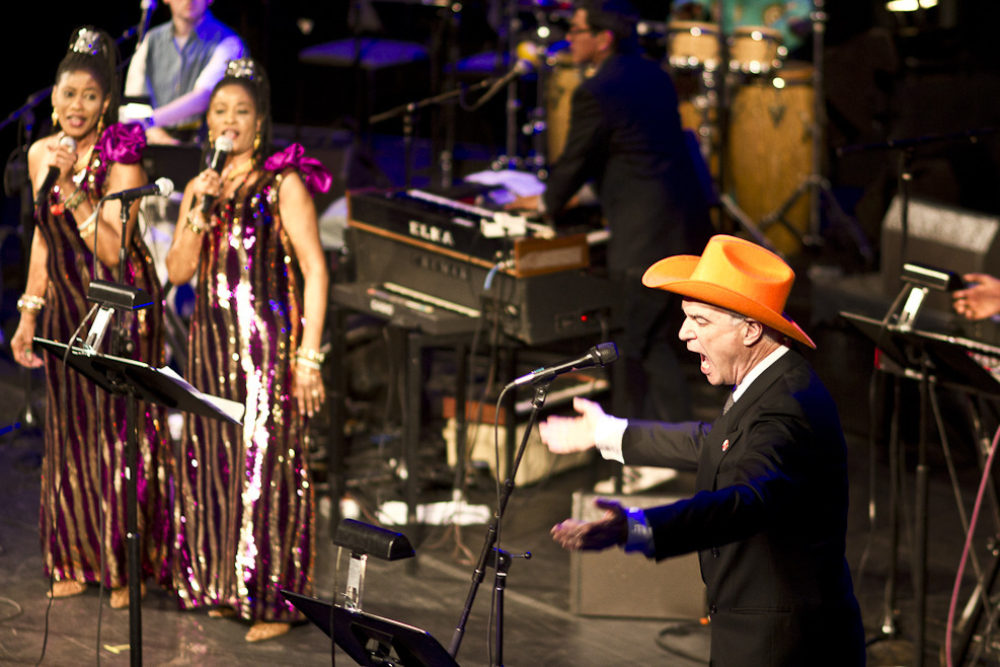 Throughout their substantial career, the sisters worked with a variety of African luminaries such as Orlando Julius Ekemode and Ginger Baker (who drummed for Fela Kuti for a while). The above photo was taken at the Brooklyn Academy of Music in 2014 when they appeared with David Byrne and Afropop favorite William Onyeabor.
They had six albums to their credit; the one reviewed here in The Beat was released in the U.S. in 1984 by Shanachie Records. The write-up of Double Trouble reproduced here—check the byline—was written by one Matt Groening (yes, that pre-Simpsons Matt Groening), who at that time was a struggling cartoonist and music critic, and was instrumental in leading me down the African music path and all that followed.
We recently learned of the passing of Kehinde Lijadu, at age 71. Rest in peace, my sister! We send our condolences to her family. Read the obituary in the New York Times here.