GlobalFEST 2020 Lineup Includes: Meklit, Cheikh Lô, Les Amazones d'Afrique, More
An annual showcase for acts on the rise and those reigning at the top of the cultural music scene, globalFEST is a highlight for those of us lucky enough to be in New York when it happens. The 17th globalFEST is takes place on Jan. 12, 2020 at the Copacabana in Manhattan. The lineup marks this year's installment as one not to be missed: Ethio-jazz inflected singer-songwriter Meklit, Senegalese mbalax master Cheikh Lô, Brazilian Afrofuturist Xenia França, the psychedelic raï group Sofiane Saidi and Mazalda, and the new lineup of Les Amazones d'Afrique are the acts that leap out at us, but from top to bottom it'll be worth checking out.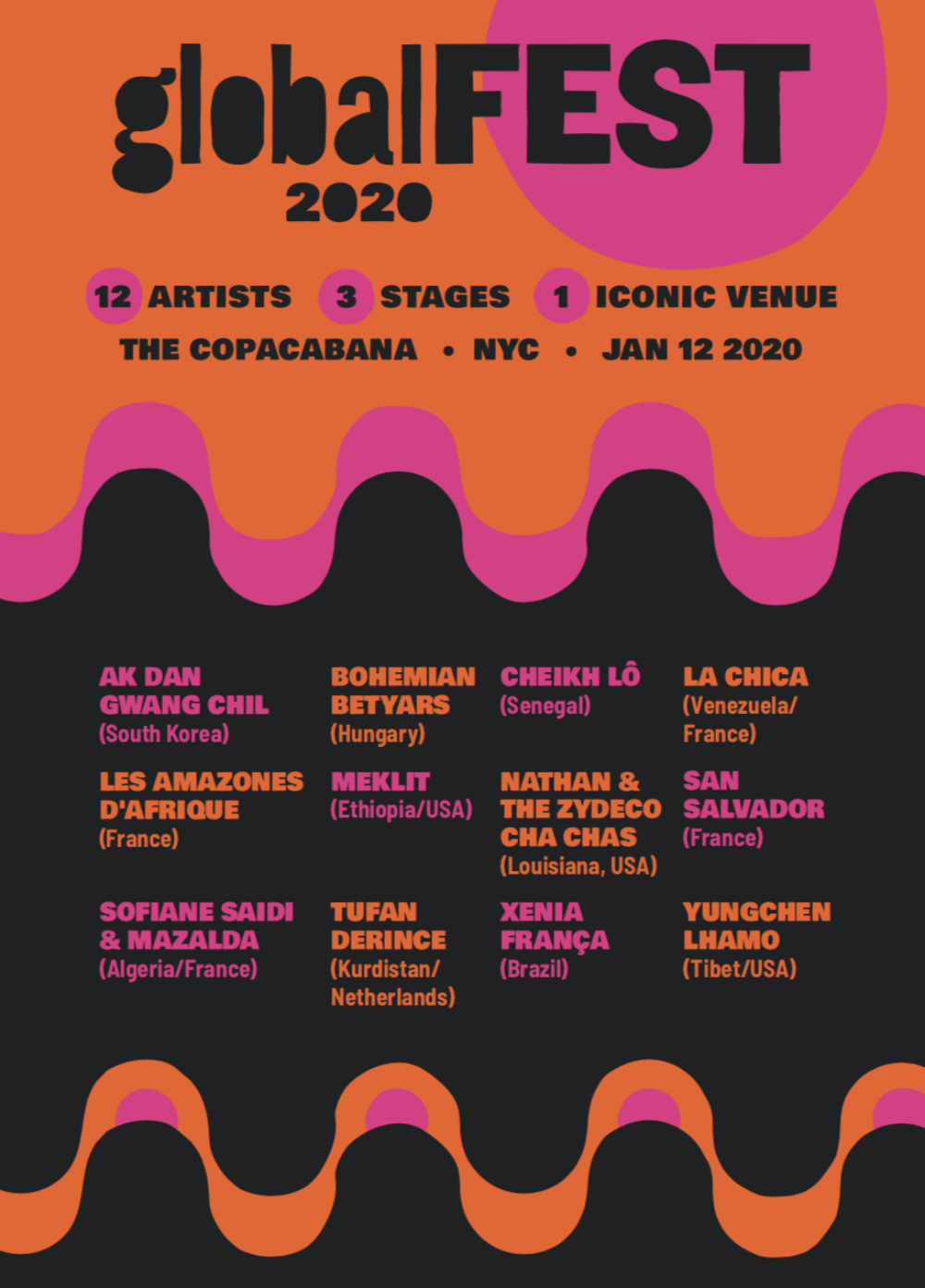 Tickets for globalFEST inevitably sell out, so it's imperative to pick them up as soon as possible. The Copacabana made for a memorable venue in 2019—with the intimate dance floor downstairs, the grand ballroom, and the airy top level. We've marked our calendars—don't forget to do the same.