Talking With My Papa About Ghana's C.K. Mann
Last week, I found out from my mother that Ghanaian highlife legend, Charles Kofi Amankwaa Mann, popularly known as C.K. Mann, had passed away. He was 83 years old and living in Takoradi, Ghana at the time. He was known for taking traditional osode rhythms and melodies played by the fisherman on Ghana's western coast and modernizing them by adding horns, bass guitars and funk rhythms. His music was incredibly influential to artists like Paapa Yankson and Gyedu Blay Ambolley, among others.
My link to highlife has been through the popular hip-hop influenced Ghanaian genre of hiplife. Just in the same way I came to know of Sting through Puff Daddy's "I'll be Missing You," I came to know of highlife artists, including C.K. Mann, through hiplife's practice of sampling iconic highlife songs. My parents would always be the ones to point out which artist they had sampled, followed by a very detailed story of exactly what hairstyle they had, the type of clothes they were wearing, and which of their classmates they were best friends with when they first heard that song in the '70s.
Here are my parents: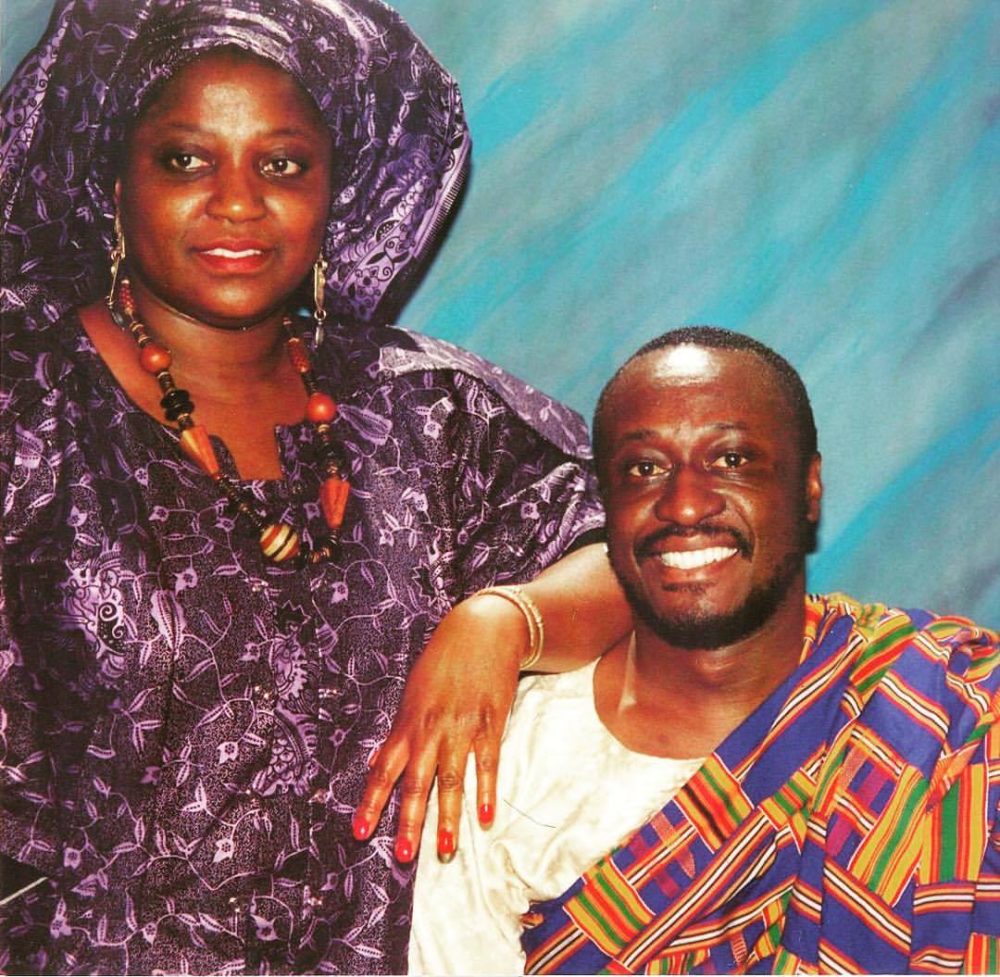 Since my knowledge of Mann could never compare to that of my parents, I figured, what better way to honor the highlife musician and learn something than by interviewing my papa. I spoke to my dad, Aggo Akyea, over the phone five days after the death of Mann. Below is our conversation, filled with nostalgia, excitement, strong opinions and reverence for Mann.
Akornefa: I heard that C.K. Mann passed on Tuesday and I was doing some research online to find out more about him but I couldn't find out a lot of things. There's not too much about him written online. Even on Joyonline they were mentioning a lot of his popular songs but they missed "Adwoa Yankey."
Aggo: "Adwoa Yankey," yeah.
They didn't even mention that one. I felt like I didn't know anything about him. Anyway, I thought it would seem kind of weird for me to write something about him because I don't really know his music.
Unfortunately, that's the problem with everything in Ghana. You would imagine our universities would be writing about these people and all that kind of stuff but anyway, that's what we have.
What do you mean, "that's the problem?"
In terms of record keeping, I mean, in Ghana we have the universities full of students, full of professors with all kinds of degrees and we don't write anything down.
Really? I think—
This question you're asking me right now, you can't find anything on C.K. Mann and C.K. Mann was a very, very prominent musician. When we were in college in the '70s, we had dances. Here in the U.S. we call them concerts but in Ghana the bands actually did "dances." Like during Easter weekend or Christmas week, promoters have them come play in a dance hall. It's not a theater where you sit down and watch a band. You're going to a dance and the concerts were more vaudevillian type of shows where all the men are dressed in women garb and sing in falsetto and that kind of stuff.
Anyway, I've been to at least three C.K. Mann dances where he and his band were performing and you go in with your friend or girlfriend or wife and you have a good evening dancing to their music. And the unique thing about him, what made him popular was, he never sang anything in English. For all I know, he couldn't even speak English. But here was a natural talent, he picked up the guitar and just sang songs of social import. I still have all his LPs in the basement!
How old were you when you went to these dances?
I think the first one was in Somanya. I must have been in college in the first year. You don't know Somanya, so I won't even go there. Somanya is a major commercial center in the Eastern region. The Krobo people. And Papa, your grandfather, was there from 1972-76. And he had this band called C.K. Mann and…
His Carousel 7? I looked that up.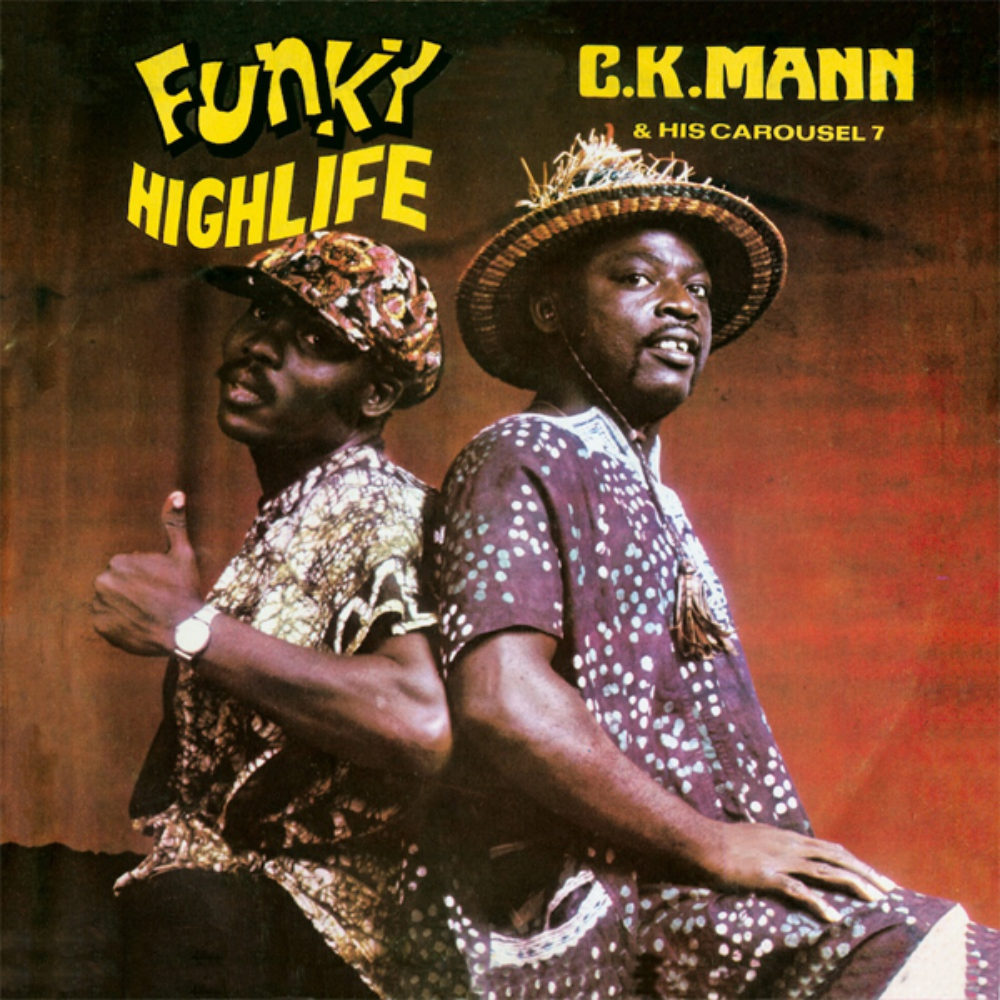 Yes, C.K. Mann and His Carousel 7. They would give you a great night of six hours of nonstop music. And then when I was in Legon, each hall of residence [i.e. dorm]. Legon Hall, Volta Hall, Mensah Hall, and each hall had an anniversary. So everything starts like Wednesday of that week. We would have symposiums, debates, and then on Saturday morning, a brass band would come. They would bring in a truckload of plantains, set up a bonfire in the evening and they would roast plantains. [Laughs]. And then at about 10 p.m., the featured band would play. C.K. Mann was one of the featured bands. Do you know Legon?

Yes, University of Ghana!
Ok, yes. So let's say Commonwealth Hall, they are having their annual anniversary so they invite a band. Each residence hall has a huge dining room. A room that can accommodate close to 600 seated guests. So they would turn that dining hall into a dance hall with the band. And C.K. Mann would perform. So I saw him at least another two times at Legon.
How would you describe his genre of music?
It's pure highlife. Pure, unadulterated, local highlife. For example, [sings] "Lucy, this is me Kofi, I'm back home. Araba Lucy, no more sadness. I have come with joy and laughter. Araba Lucy, it's me Kofi, I'm back home." I mean, it's simple. It's almost like Bob Marley.
Wow, Bob Marley?
I mean, very down to earth and honest. Like in "Adwoa Yankey" he was making a social commentary about… You see these shirts that people are wearing all over the place with the embroidery-looking thing. The, what we call in Ghana "Angelina" shirts.
Oh, dashikis?
Exactly. And there was a joke in Ghana that it was worn by poor people in those days. In the '70s, so they called it "Adwoa Yankey."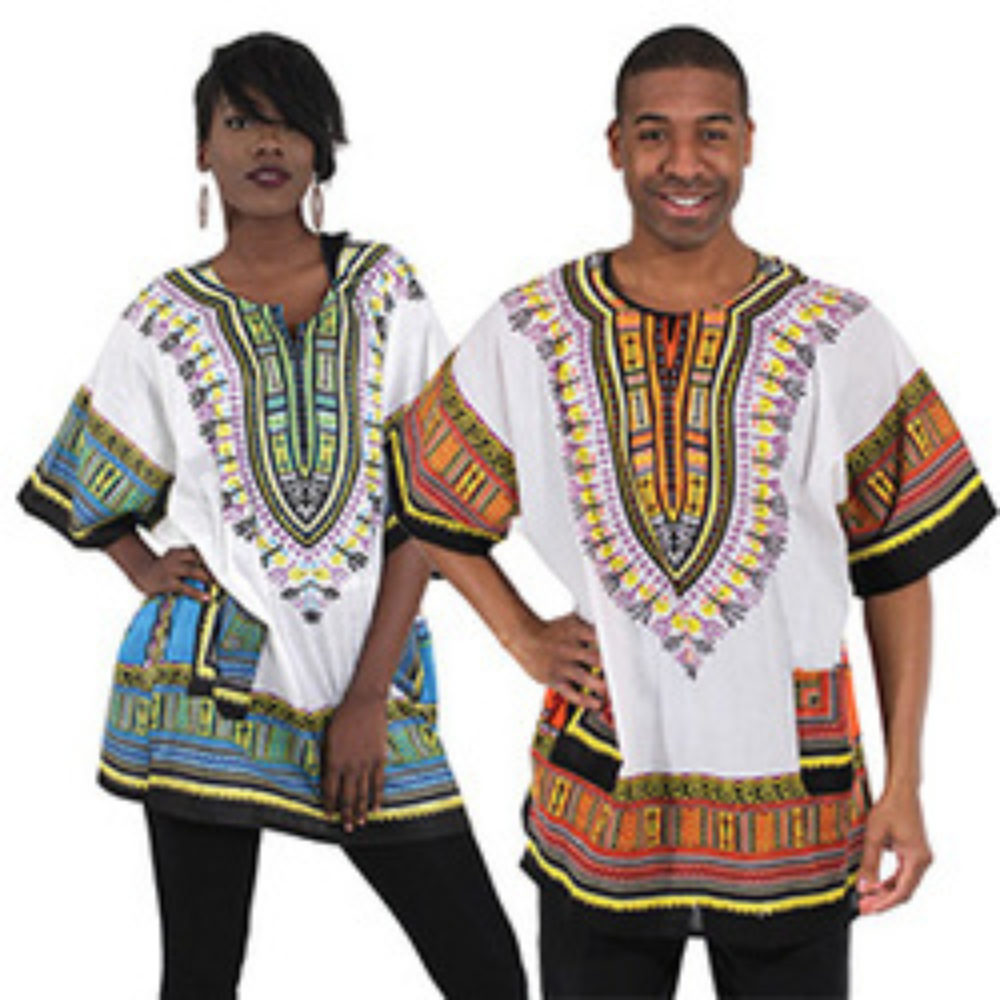 That was the name for the dashiki?
Exactly. So nobody who respected themselves in Ghana would ever be seen wearing an "Adwoa Yankey." But now it has become a big deal. So that song is actually mocking people who were wearing those shirts. [Sings "Adwoa Yankey" and laughs to himself]. He says "Adwoa Yankey, please look upon God and stop wearing this shirt."
[Laughs] Wow, that's great context.
And 40 years later, those shirts are a big deal. Most of his songs were in that vein: "Araba Lucy" was about ordinary love, ordinary friendships, and he was very melodic.
What was his popularity like when you were in school in the '70s?
C.K. Mann and his Carousel 7 were at the top. There were also other bands like Gyedu-Blay Ambolley and there was a band called Sweet Talks, they were based in Tema. And they played mostly like renditions of soul songs like "Knock on Wood," that kind of stuff.
I see. Did he seem like a character of sorts in terms of performance? What was it like to see him perform?
Nope, he didn't dance, he didn't... he just played his guitar and sang. There was absolutely no performance. Like I described to you, most of these dances, the spectators, whoever we were, we were busy dancing. We didn't care about the musicians putting on "a show."
So moving into the '80s and '90s, are you aware of how his music evolved?
I know that he moved to Chicago and later to Canada. He actually moved to Chicago sometime in the late '80s and there was this joke—if you ask mommy, she'll tell you—that C.K. Mann had to come to the U.S. to get a social security number and work ordinary jobs to survive. And the running joke was he doesn't have any classmates. Now if somebody says that to you, it means you either didn't go to high school in Ghana, the boarding school or university He was someone who just picked up the guitar and started making music. Another thing to remember is in the '90s, a lot of hiplife musicians sampled a lot of his music.
Any specific songs you know of?
You remember that song "Aboa Konkontiba" by Obuor? Half his repertoire is C.K. Mann sampling.
Wow interesting. So C.K. Mann stopped making music when he moved to the U.S.?
Oh no! He got to Canada and I don't know if you remember but every time we have African parties in Madison, there's a very long song—it's almost 26 minutes—that we used to dance to.
He redid all his songs with modern instruments, with Hammond organs and he came together with a bunch of musicians here in North America and did a whole lot of things with them. As far as I know, he never really came up with anything else after that. He went back to Ghana and went into retirement. [C.K. also released a gospel album, Wope Nyeho, in 2013]. Oh, there's another popular song!
O.K., which one?
Another one of his really popular songs at the time was "Matow Aboa." It's this issue of moral dilemma. He says, "my mother is the love of my life. She took care of me, sent me to school and I have a good relationship with her. One day after my wife and friends finished eating, my wife went outside to check on the kids. What I heard next was, 'Kofi, my husband, please come, bring your gun! There's a tiger out here about to kill me."
Now when he got out there, the tiger gave him a choice. "If you shoot me you would have shot your mother, if you do not, I will take your wife away and kill her." And then he sings, "So when I shot, I shot a tiger, I did not shoot a human being." So this is sort of a little ethical story. We have to make decisions in this world.
Wait, I don't get it. What does it mean that he shot a tiger and not human being?
Kofi's mother turned herself into a tiger and made him choose between herself and the wife. The tiger spoke to him and said "If you shoot me, you've shot your mother." So the question was what do I do? So if I don't shoot my mom she'll kill my wife. If I save my wife, I'll kill my mother. So for me I shot an animal, I did not shoot my mother.
Oh! You didn't say she turned herself into a tiger! [Laughs]
Oh, O.K. This is sort of like a fable.
Would you say his songs were more filled with proverbs and fables than other highlife songs by other artists? Or was that kind of the trend?
He was able to put these things in such simplified and straightforward musical formats that it was easy for people to grab on. He was able to get his message across in his music more than these other guys. He didn't pretend to be anything like George Darko or Gyedu-Blay Ambolley. Ambolley was a stylistic guy trying to be hip.
When you found that C.K. Mann passed, what was that news like for you?
I just remembered all his cassette tapes and records that I have. By the way, a young man that he mentored, Paapa Yankson, actually studied music at university in Winneba [Ghana] and he joined the Carousel 7. He died last year. He was mentored by C.K. Mann. If you know Paapa Yankson's music, you would know that he also sang a lot of down-to-earth kind of highlife with the same kind of lyrics.
What do you feel like Ghanaian music has lost by C.K. Mann passing away?
I think the one thing I was happy about with hiplife was the fact that they went back and picked up some of the music of these old guys like C.K. Mann and such. But now I can't understand music from Shatta Wale and all these people. I don't even know what they are singing about. Maybe it's my age. I don't think they are even trying to make highlife music. I don't know what they are making. When you bring people the real thing, it's different. People can relate to C.K. Mann. Like this song about a moral dilemma, "Adwoa Yankey" and "Araba Lucy."
When we started the conversation, you were frustrated that people haven't written down things about Ghanaian artists. Is there something specific you think we have lost because C.K. Mann has passed?
I think we've lost and we are continuing to lose anecdotal information. I'm just telling you what I know about the guy. But what are our universities or historians doing to preserve what we've just lost? And that's just my frustration.
What was the general vibe when you were in college and C.K. Mann came to play? It was clearly post independence. What was the feeling around that time that correlated to the sound of the music?
There was this competition between the C.K. Mann band and the Ebo Taylor/Ambolley groups, who every once in a while would travel the U.S. and bring American music back and try to copy them. You remember in 1971, the very first major musical concert titled "Soul to Soul" with Wilson Pickett, Staple Singers, Ike and Tina Turner, the Brothers Johnson, Santana, etc? It was a whole plane load of musicians who came to Accra to do a big concert. So there was that influence on local musicians to try to sound like them and copy their music. And so those dances I was talking about were going out of style, but C.K. Mann with his different approach of playing funky osode music stayed on through the '70s. And that's where C.K. Mann came from.
I see. So, there was competition for that sound from America in Ghana but then C.K. Mann kind of went against the grain and maintained a "pure" Ghanaian highlife sound?
Yup. That's all he could do.
Thanks Papa!
No problem.