Jazzy Nigerian Double Bill Thursday at Joe's Pub
As the most populous African country, it's no surprise that Nigeria has produced so many gifted musicians, but it's still pretty rare to get two on the same night at the same place in New York.
Thurs., Aug. 29, Joe's Pub in Manhattan kicks off with Ola Onabulé, a British-Nigerian singer-songwriter, whose music has the harmonic complexity and melodic precision of jazz standards, but with equal consideration given to how everything comes together rhythmically. His lyrics, delivered with Broadway clarity by Onabulé's three-and-a-half-octave baritone, are concerned with violence, immigration and xenophobia. It sounds heavy, and they're serious songs, but Onabulé's music seems to come from a euphoric center. He slides notes into intervals you'd have thought too narrow to fit, slipping through transition notes that seem to guide the harmony behind him. Look, there are good vocalists and then there are vocalists who are very much musicians, and Onabulé's nimble delivery definitely puts him in the latter category.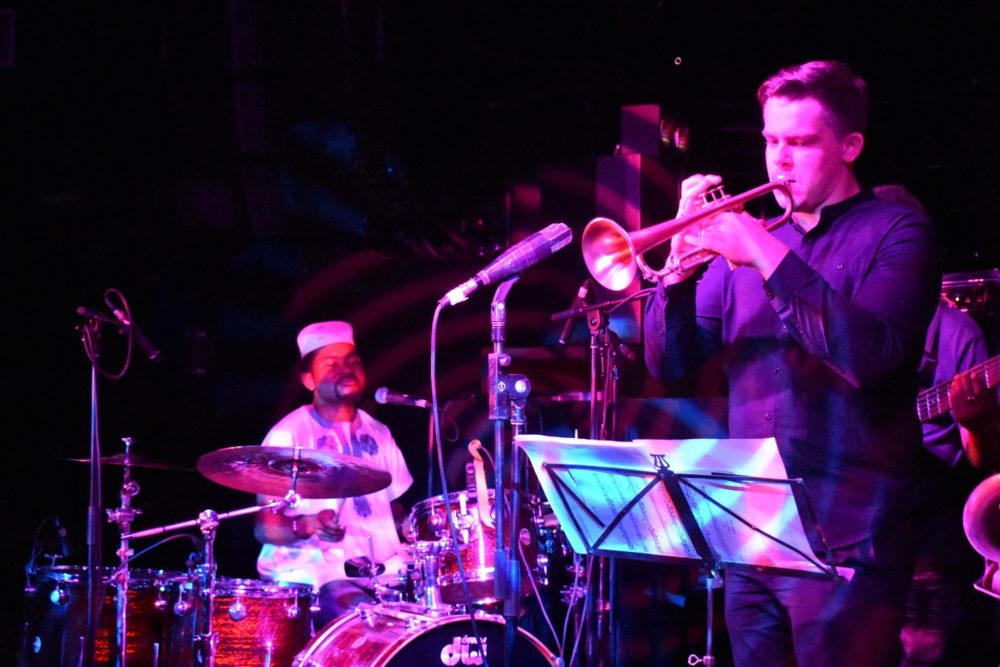 The night's second show can also boast the same. The New York-based Tosin Aribisala sings from behind his drum kit, where he simultaneously delivers Tony Allen-grade, locked-in-but-still-elastic rhythm. It sounds like a recipe for stress—like singing while spinning plates or something—but there in the eye of the storm, Tosin looks at ease, smiling and cueing his fellow musicians. His music is rootsy, kind of an adapted Afrobeat, but is more audibly influenced by other genres, and peppered heavily with jazz influences and even gospel-inflected harmonies.
Both artists are getting full sets tonight, so it's two separate tickets. If you have time and means, you'd be remiss to miss one or both.
Onabulé is on an American tour, hitting up City Winery in DC on Aug. 30 and Nashville on Sept. 1.