Oliver Mtukudzi in Photos
Here's a selection of photos (mostly by Banning Eyre) of Oliver Mtukudzi over the years...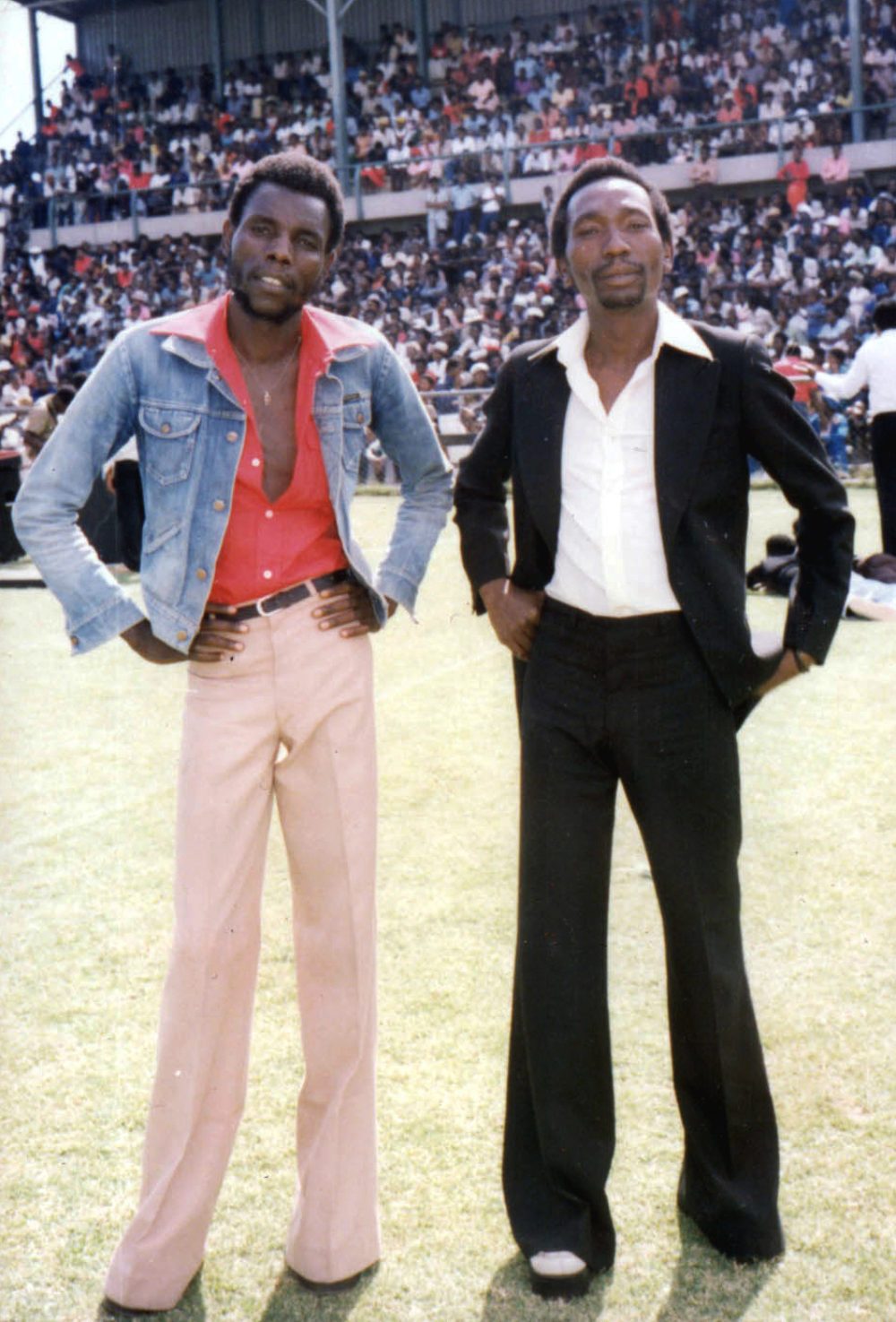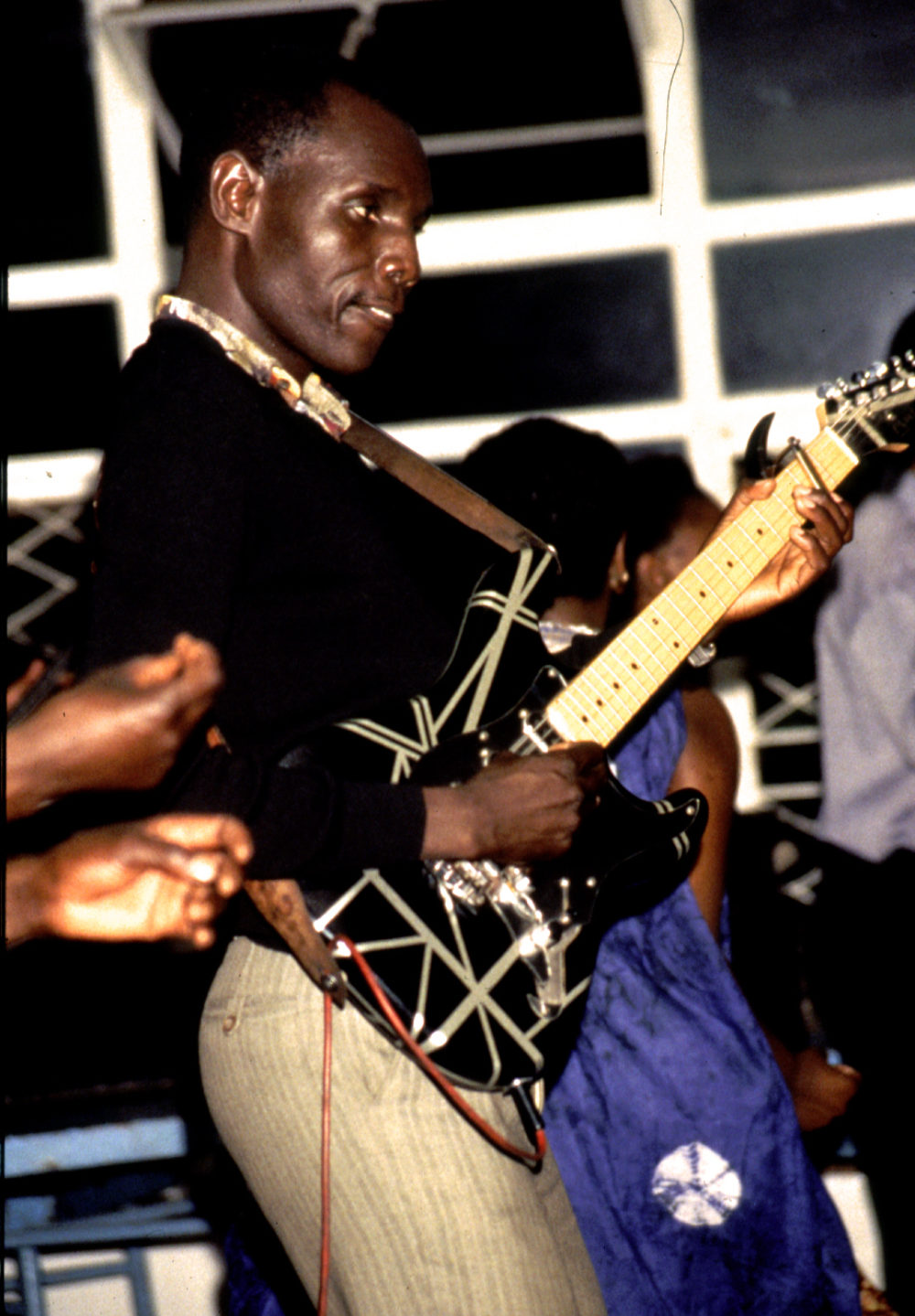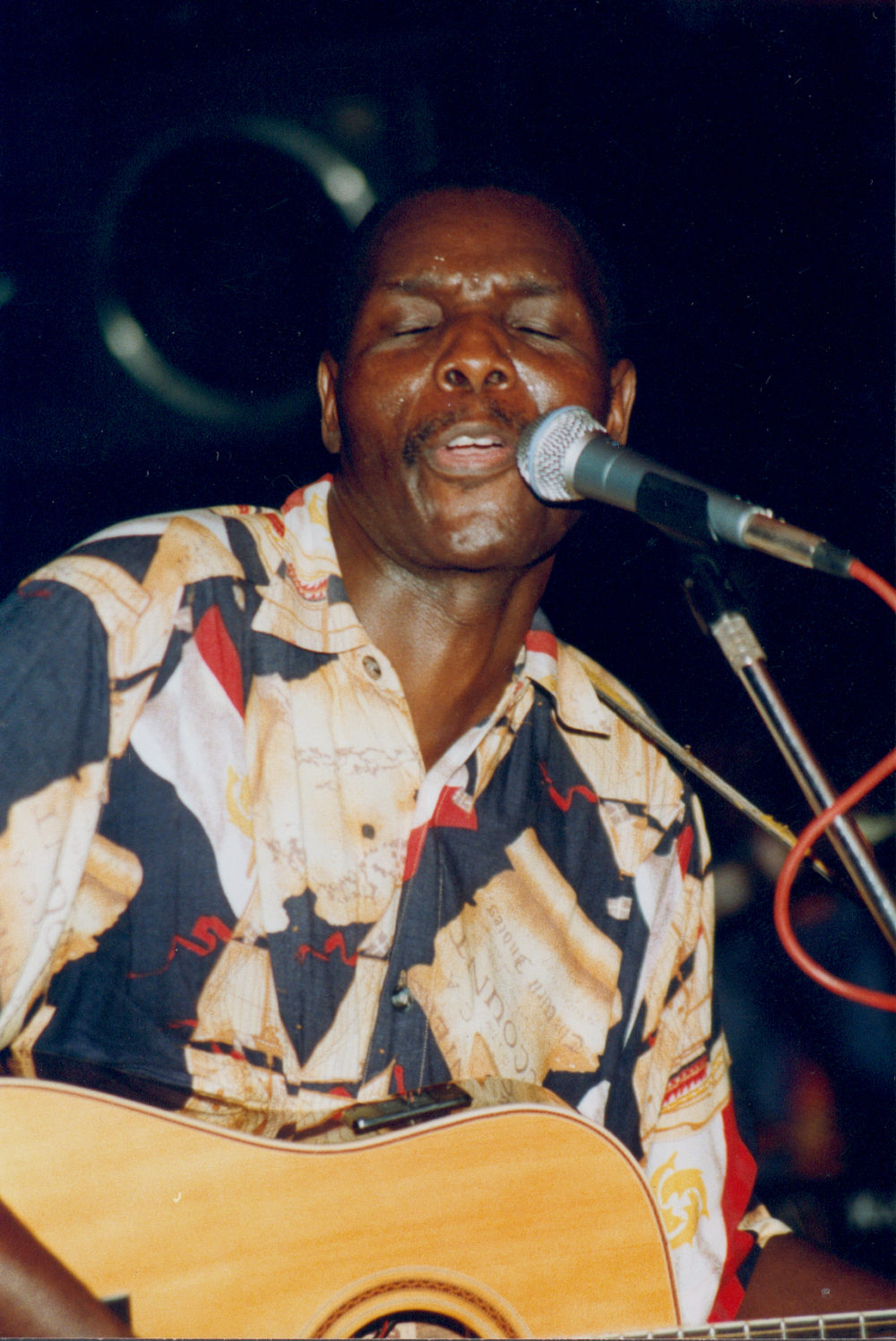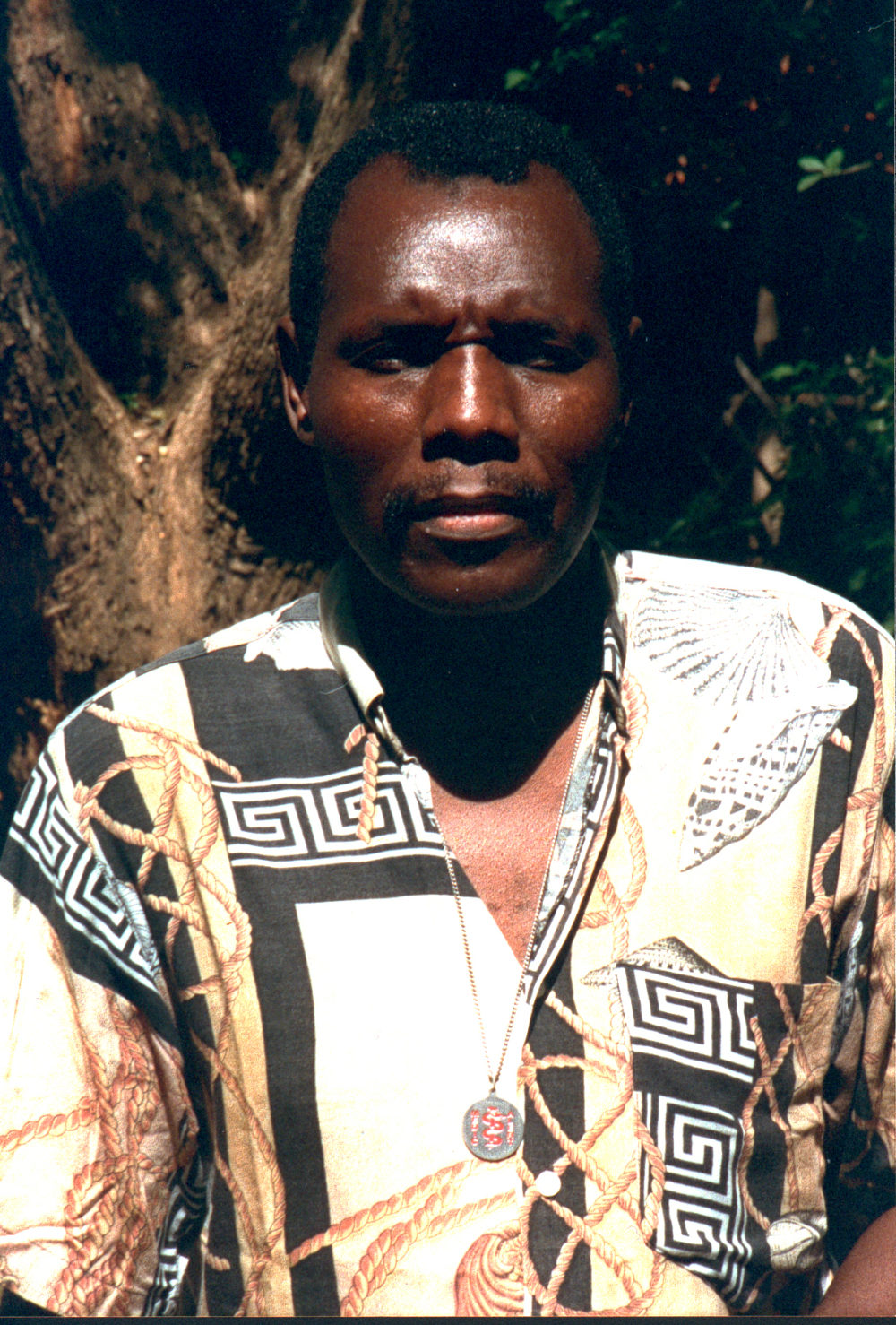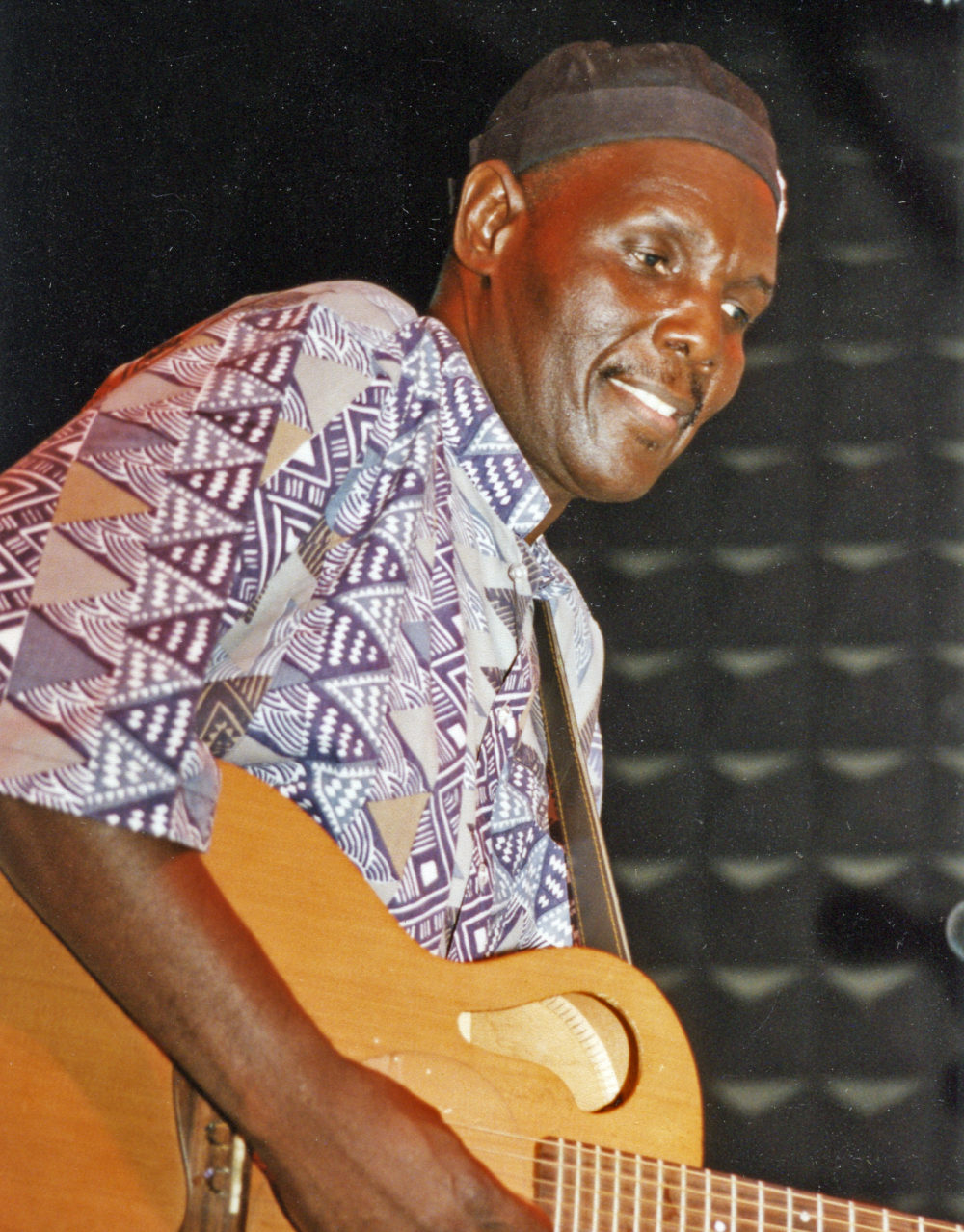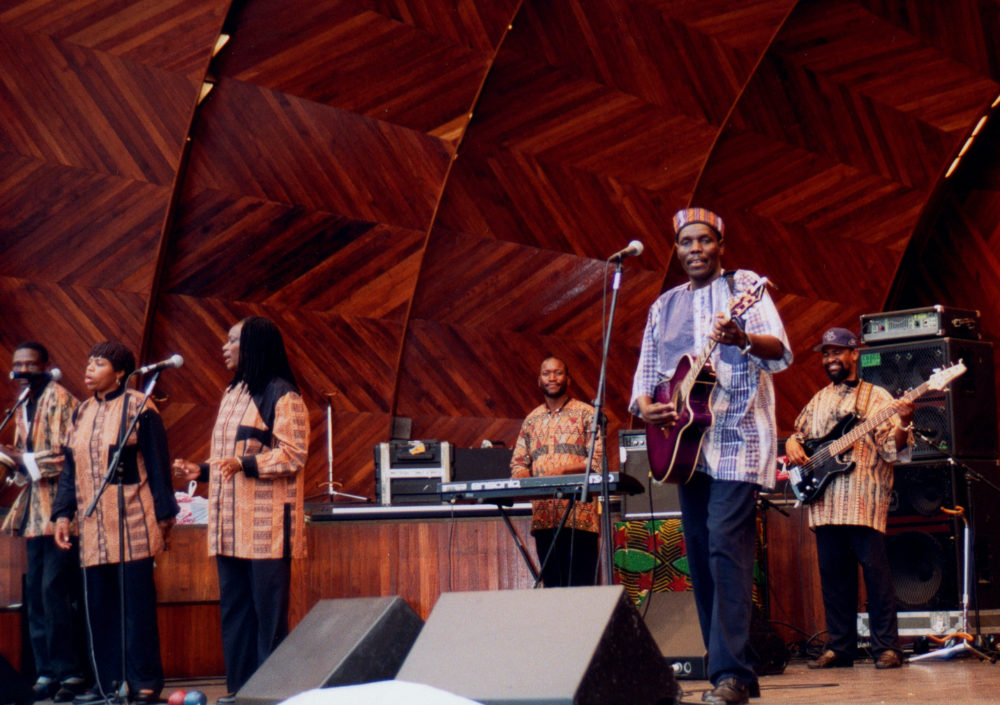 In 2001, Banning went to Harare to research a Freemuse report on censorship at the height of the Mugabe regime's power. Tuku was under pressure over his song "Wasakara (You Are Worn Out)." Banning caught one of his shows at a downtown sports bar. MDC supporters shot up the open hand, the sign of the opposition, when Tuku played "Wasakara," but those hands came down quickly. Just the same, it was a hell of a show...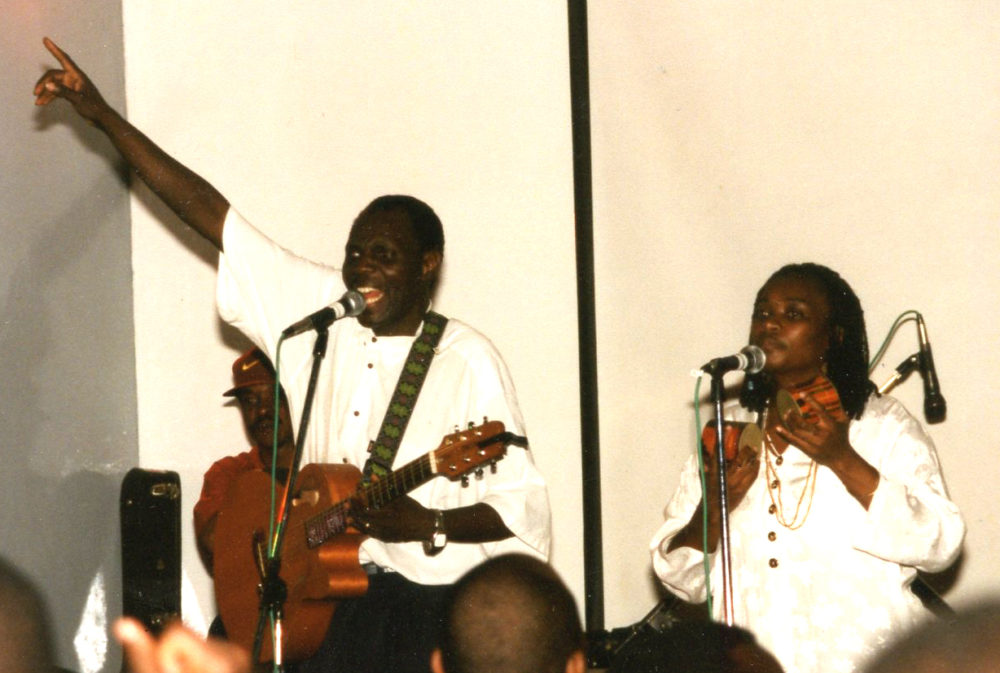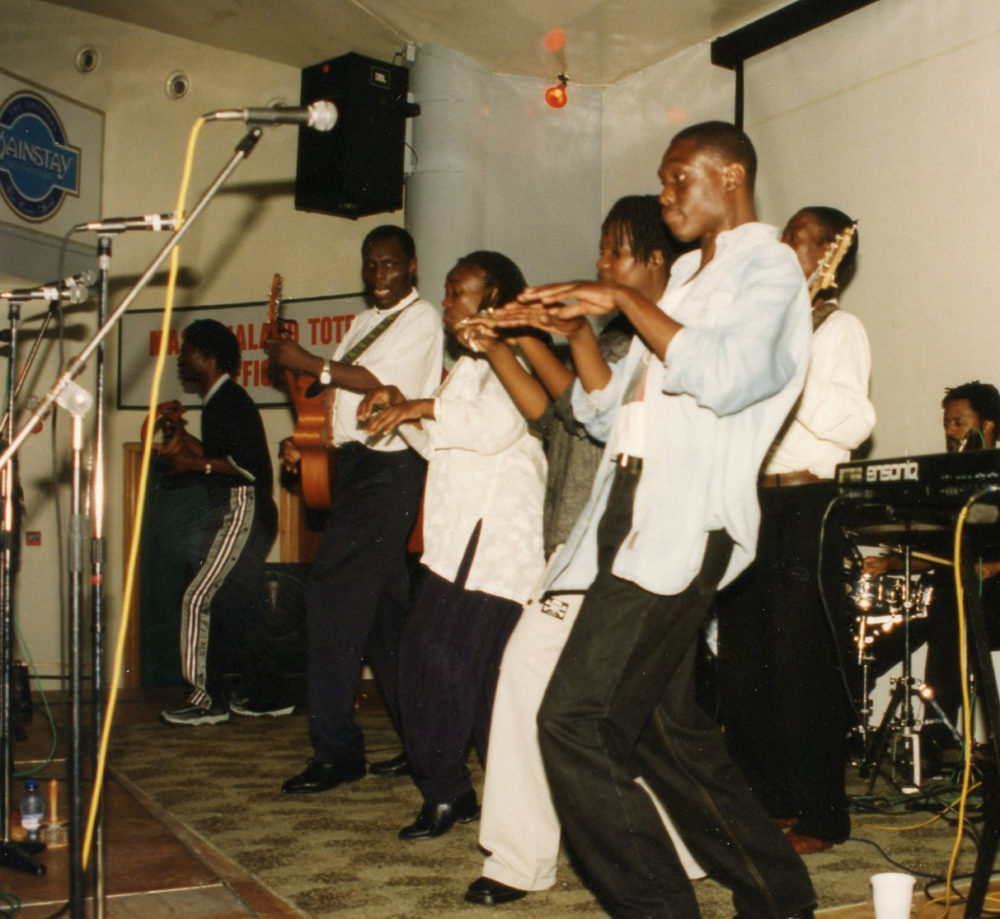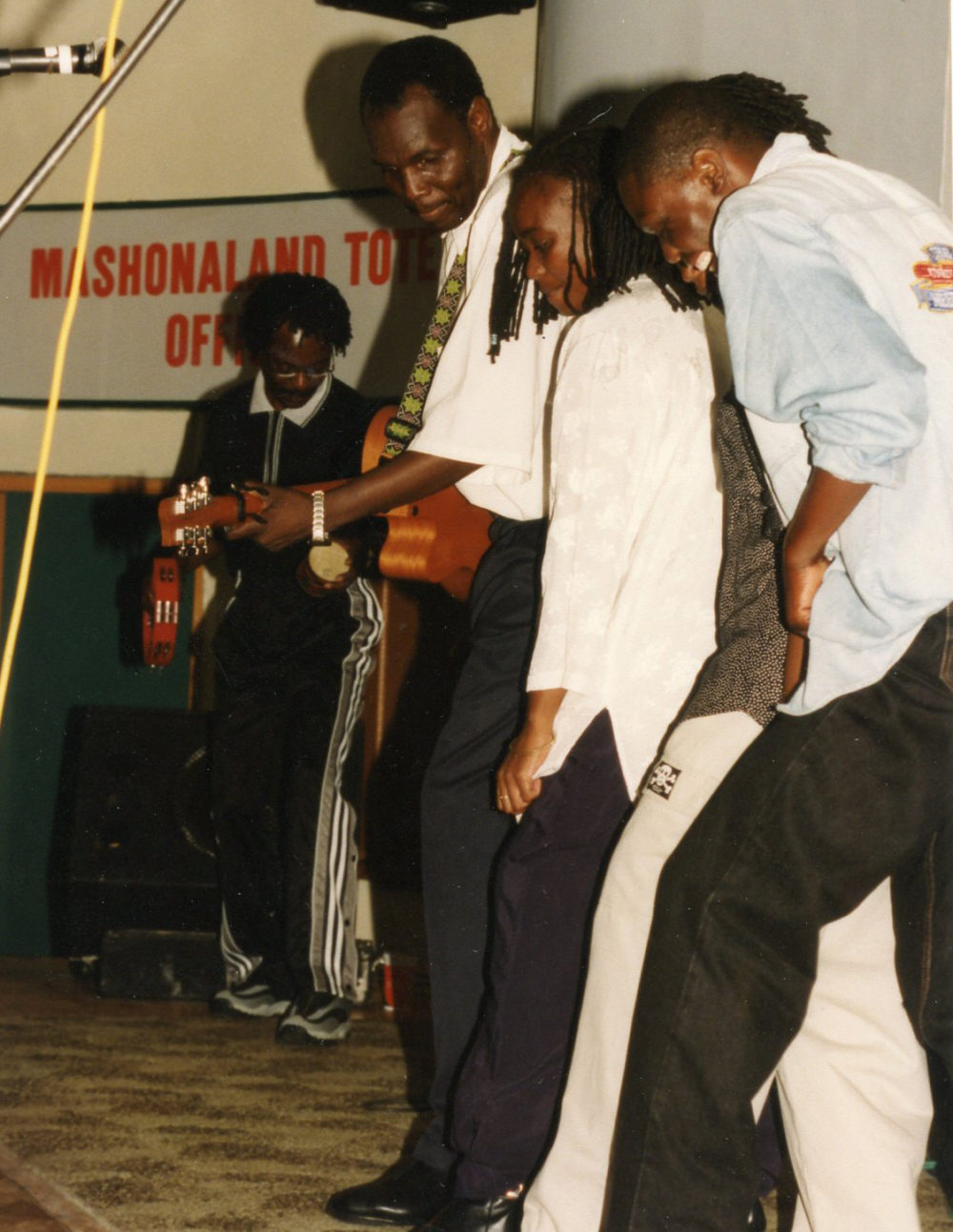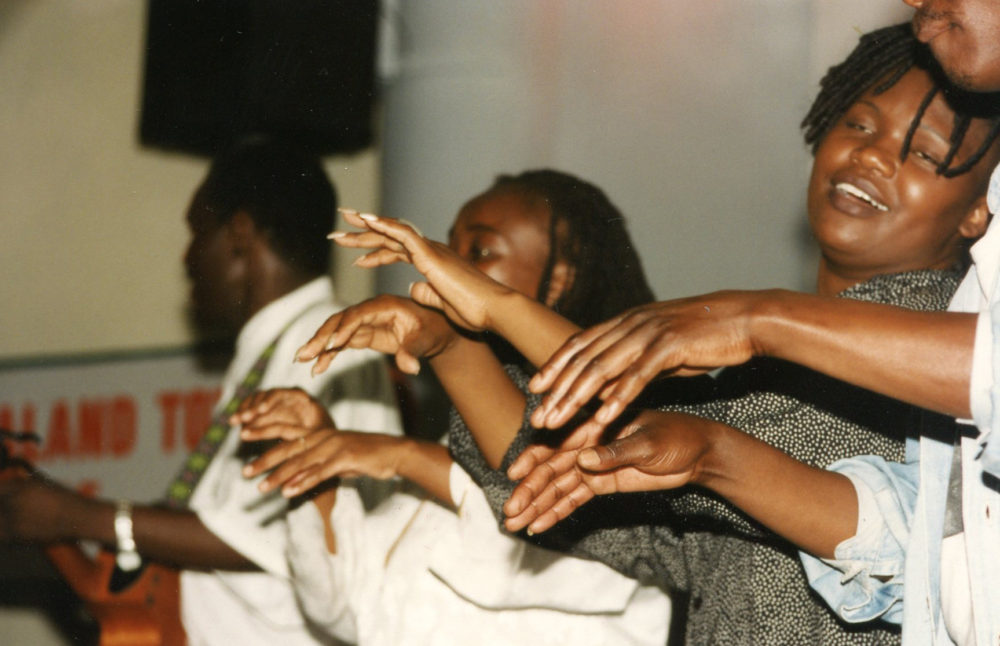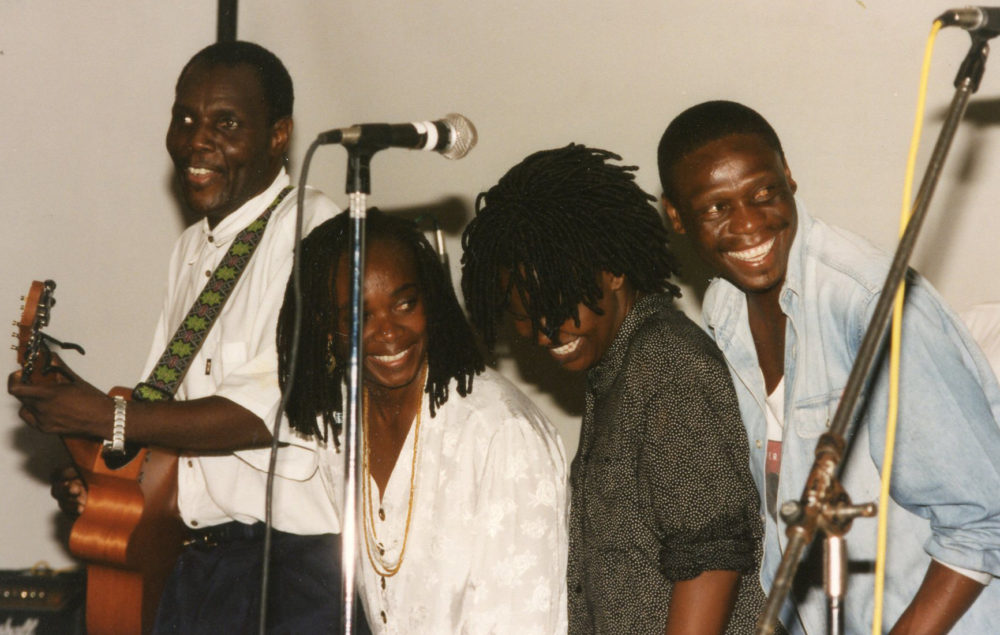 In 2006, Oliver joined Afel Bocoum and Habib Koite of Mali for the Africa Acoustic tour. It was a spectacular coming together of West and southern Africa. Here are some images from the Boston and New York shows.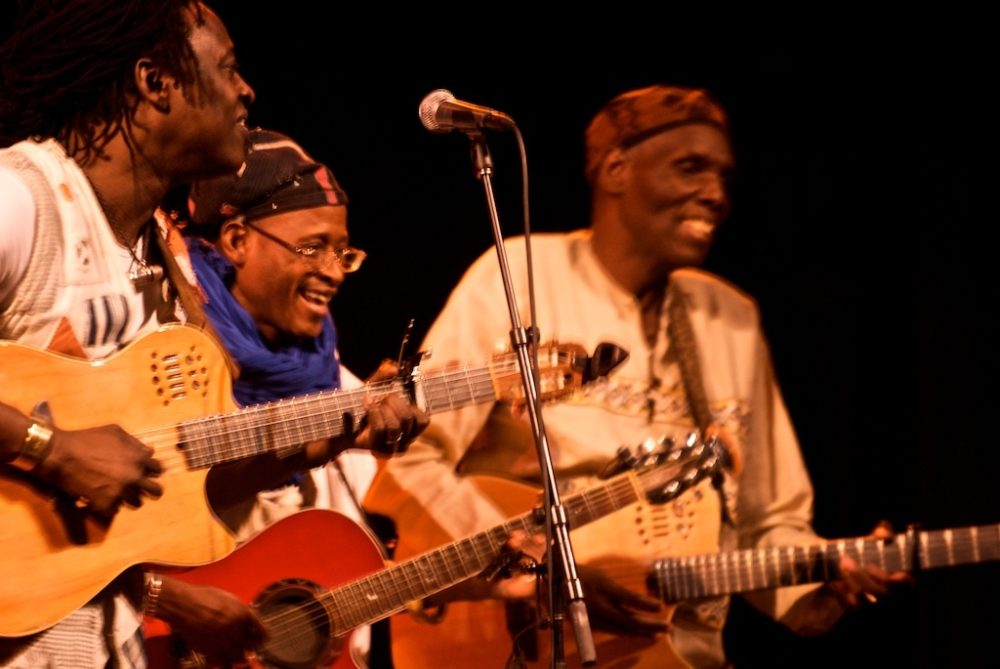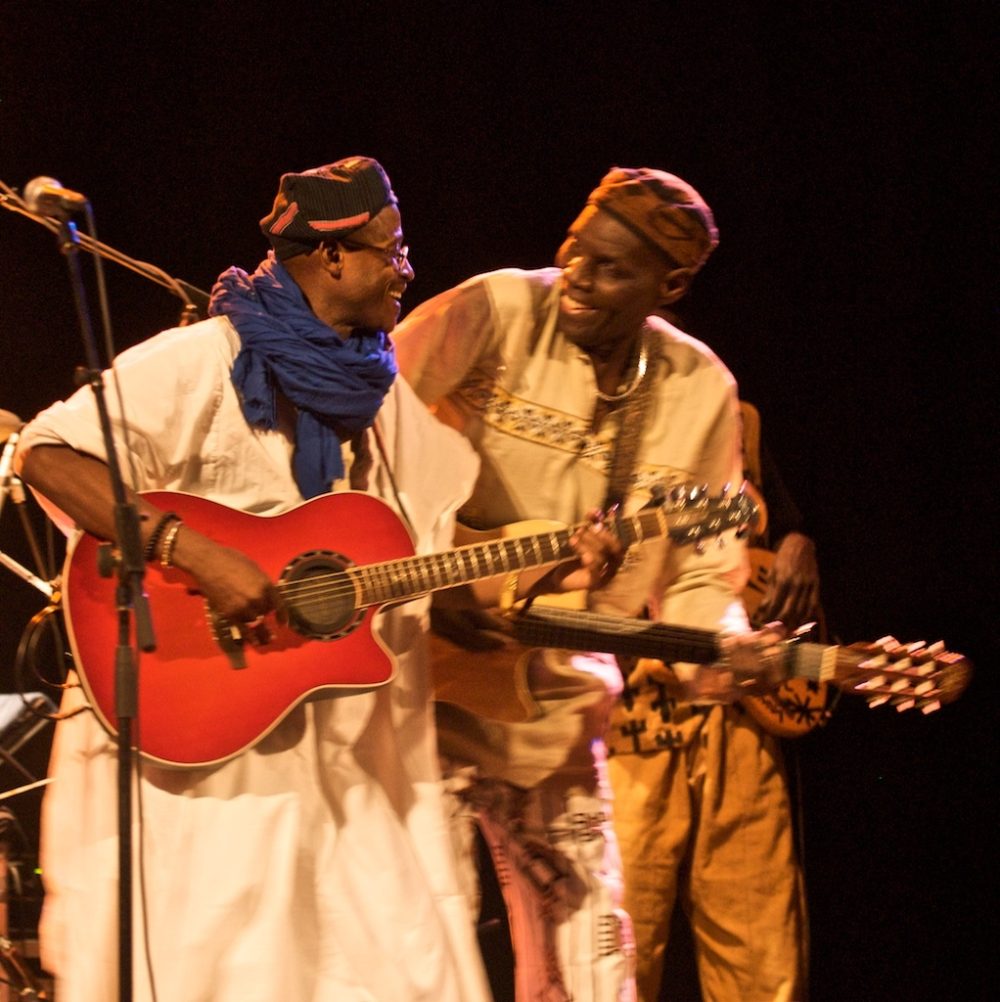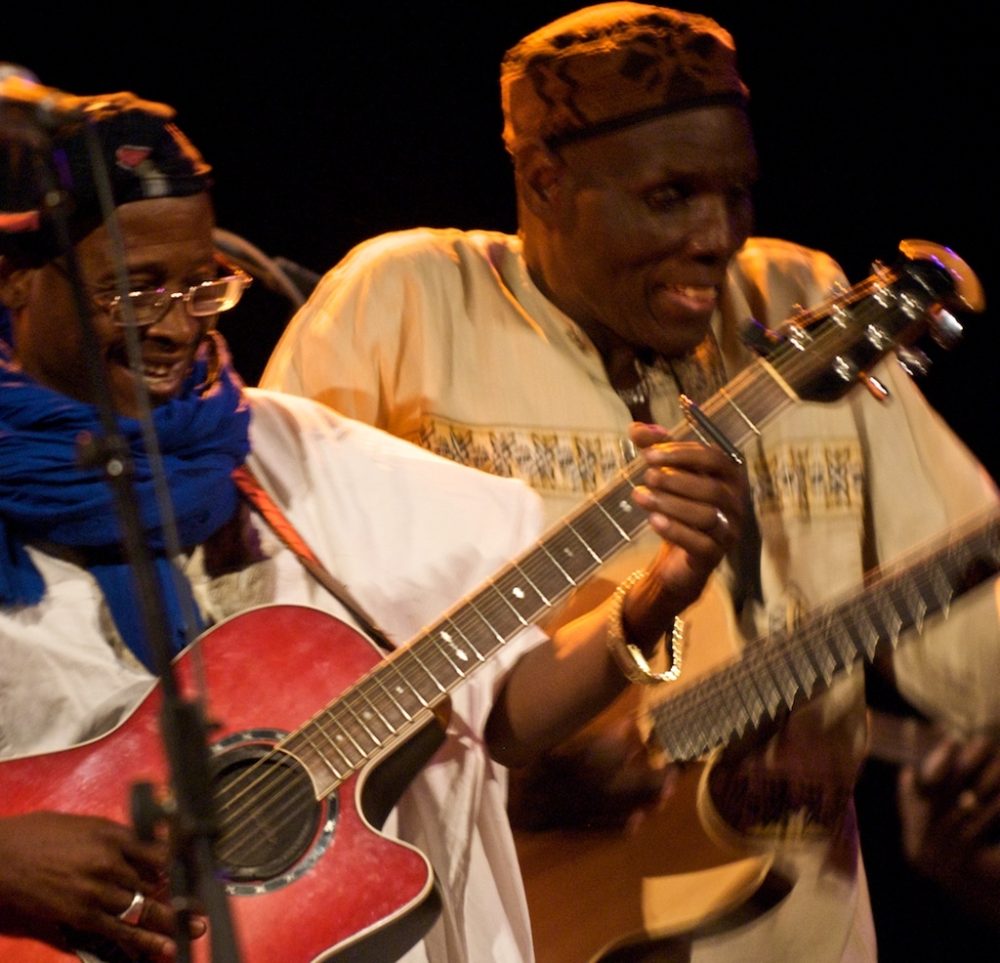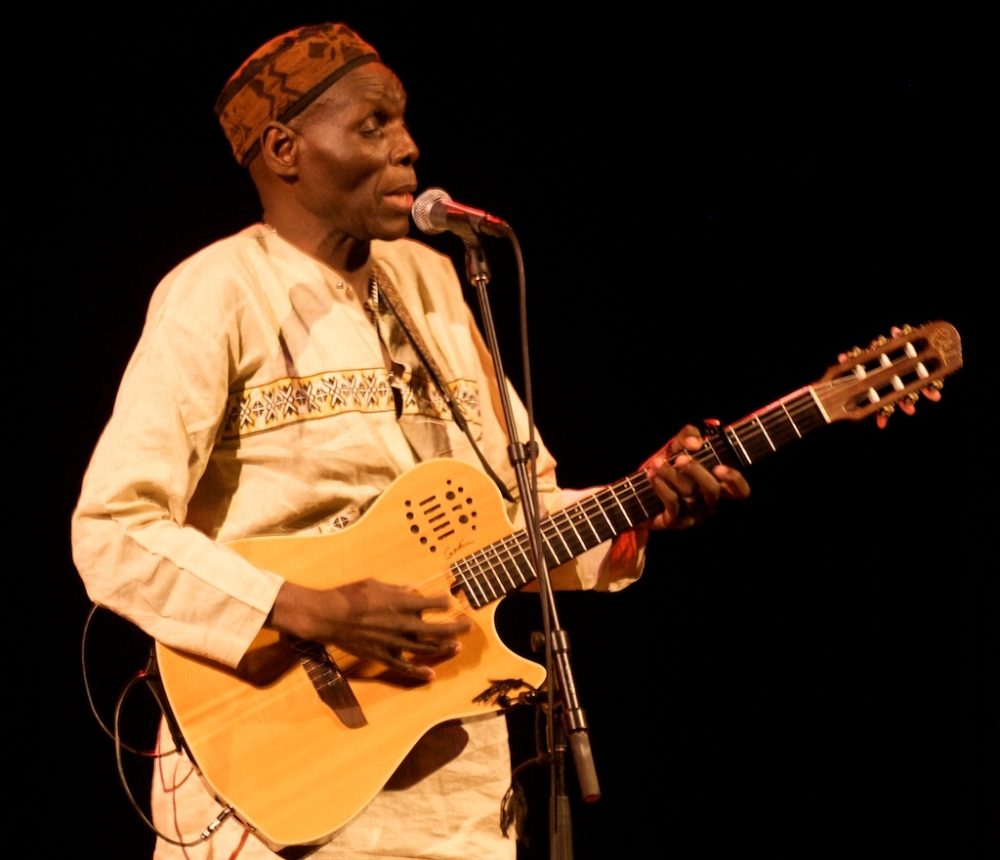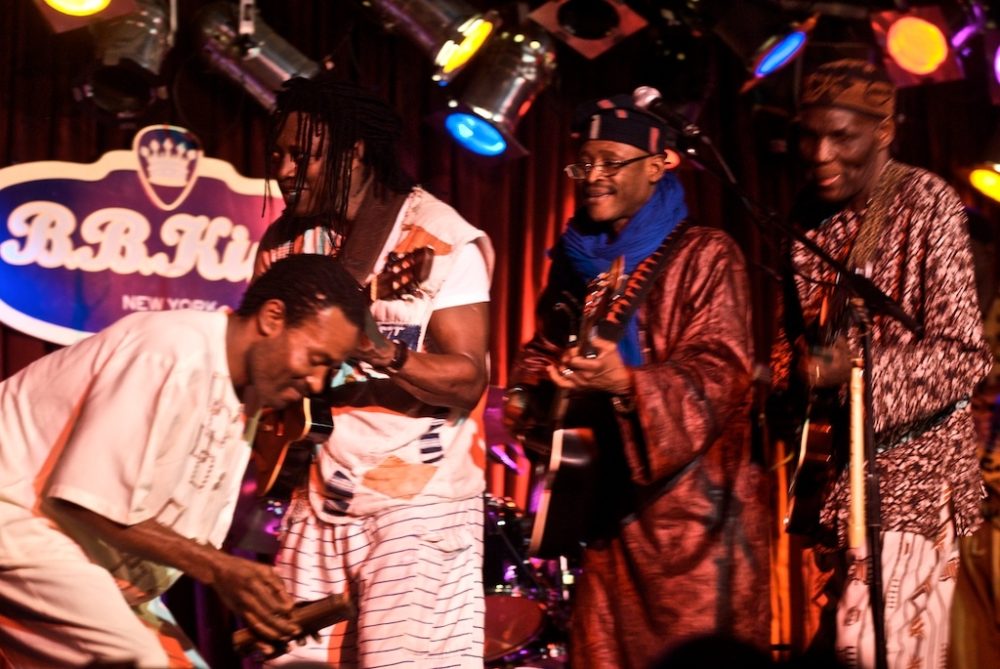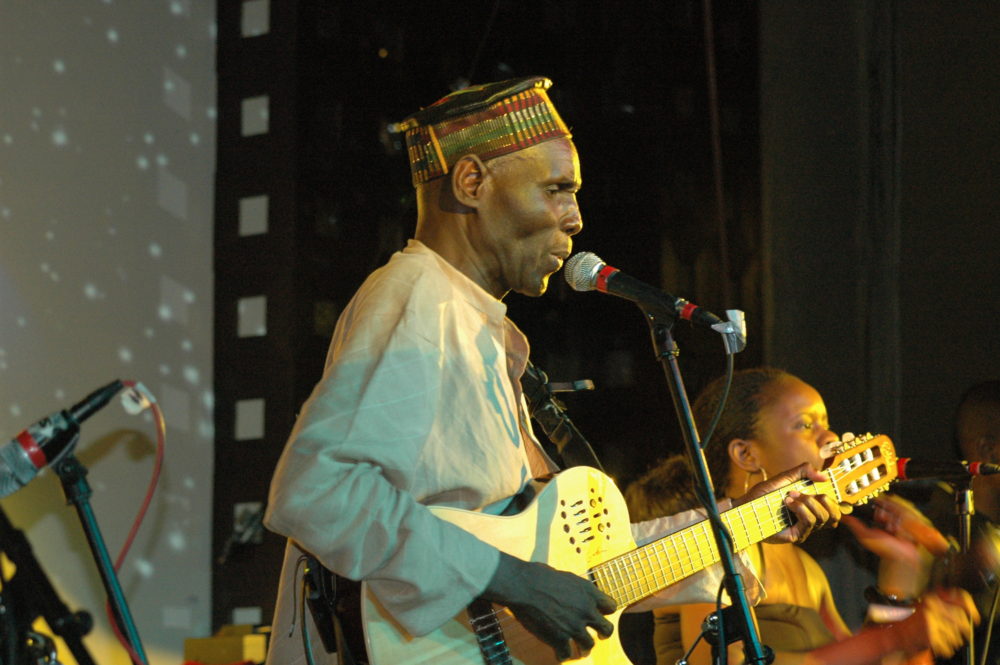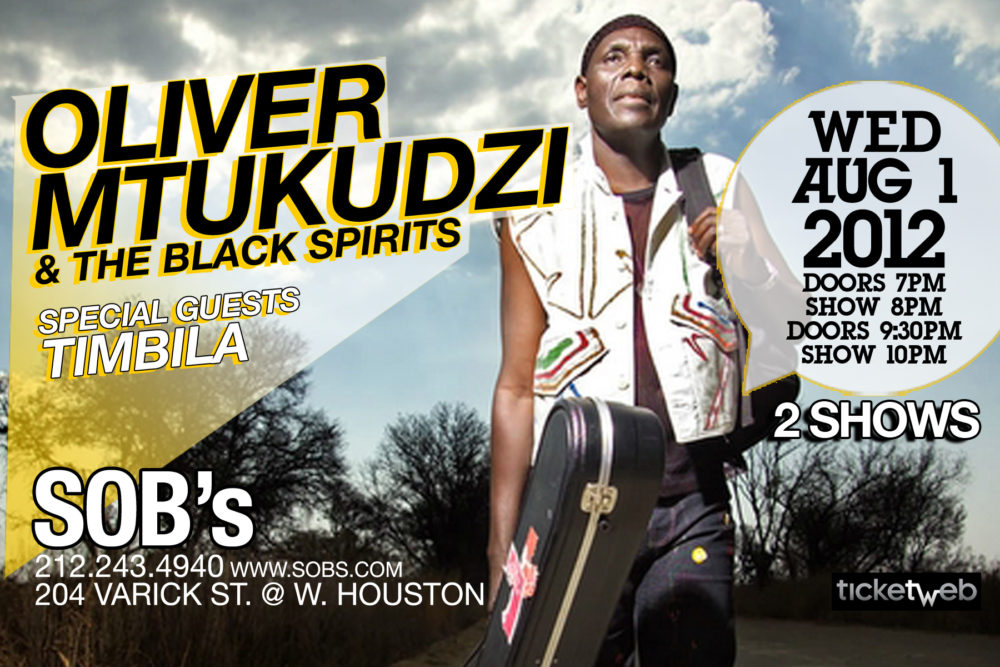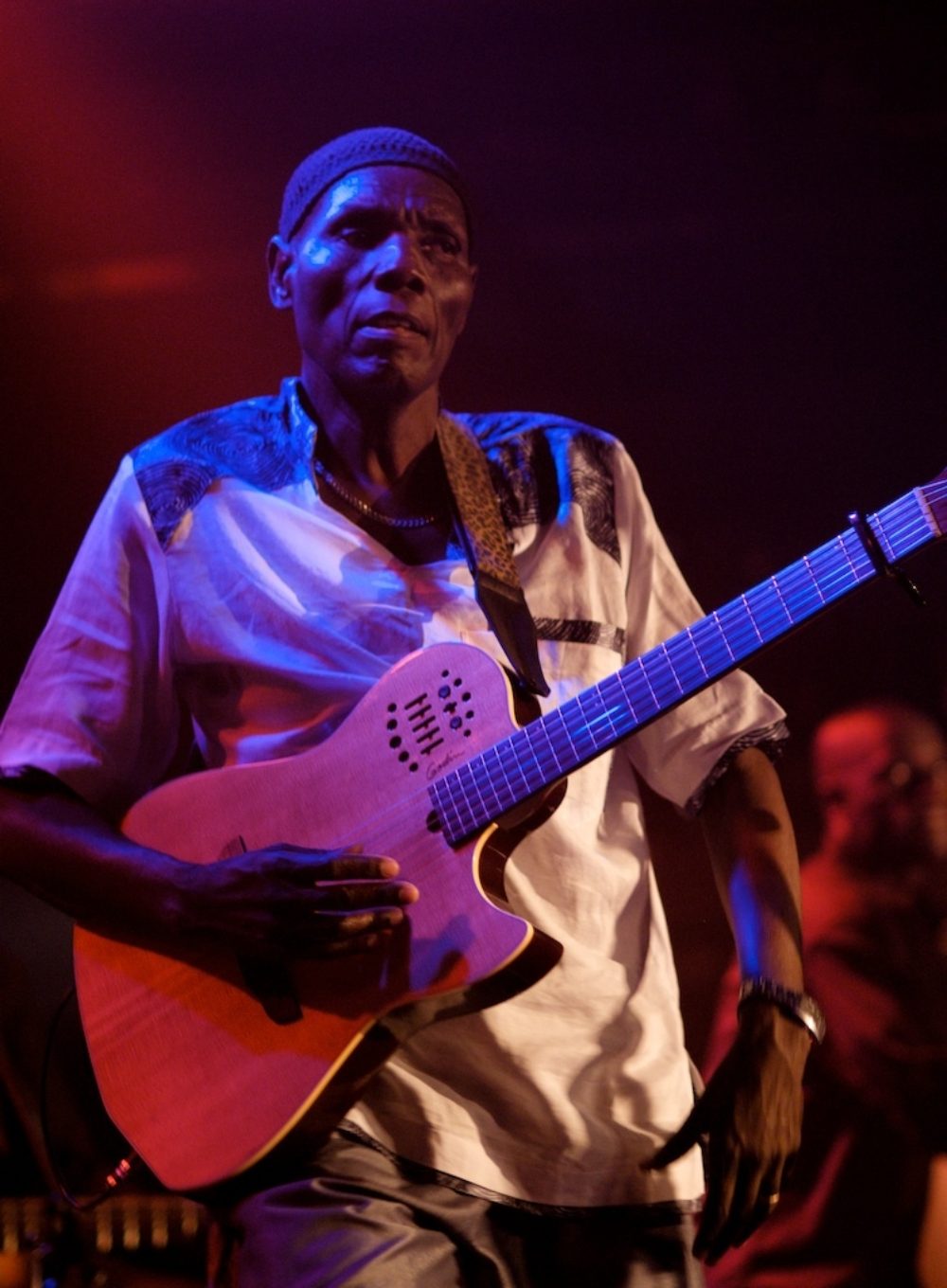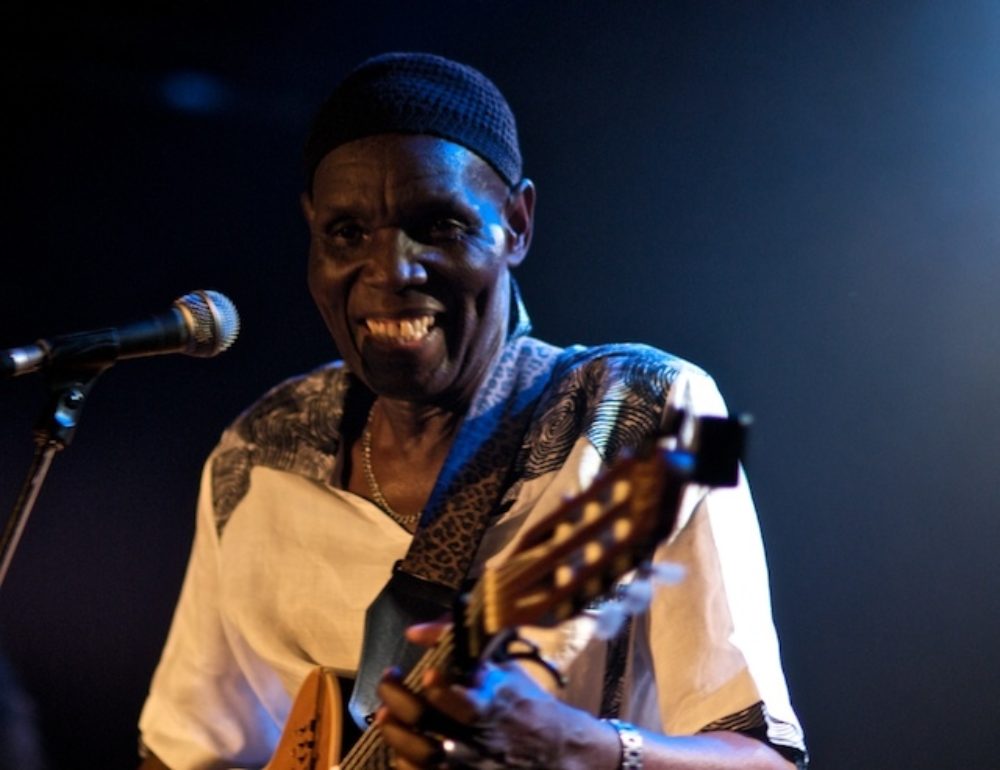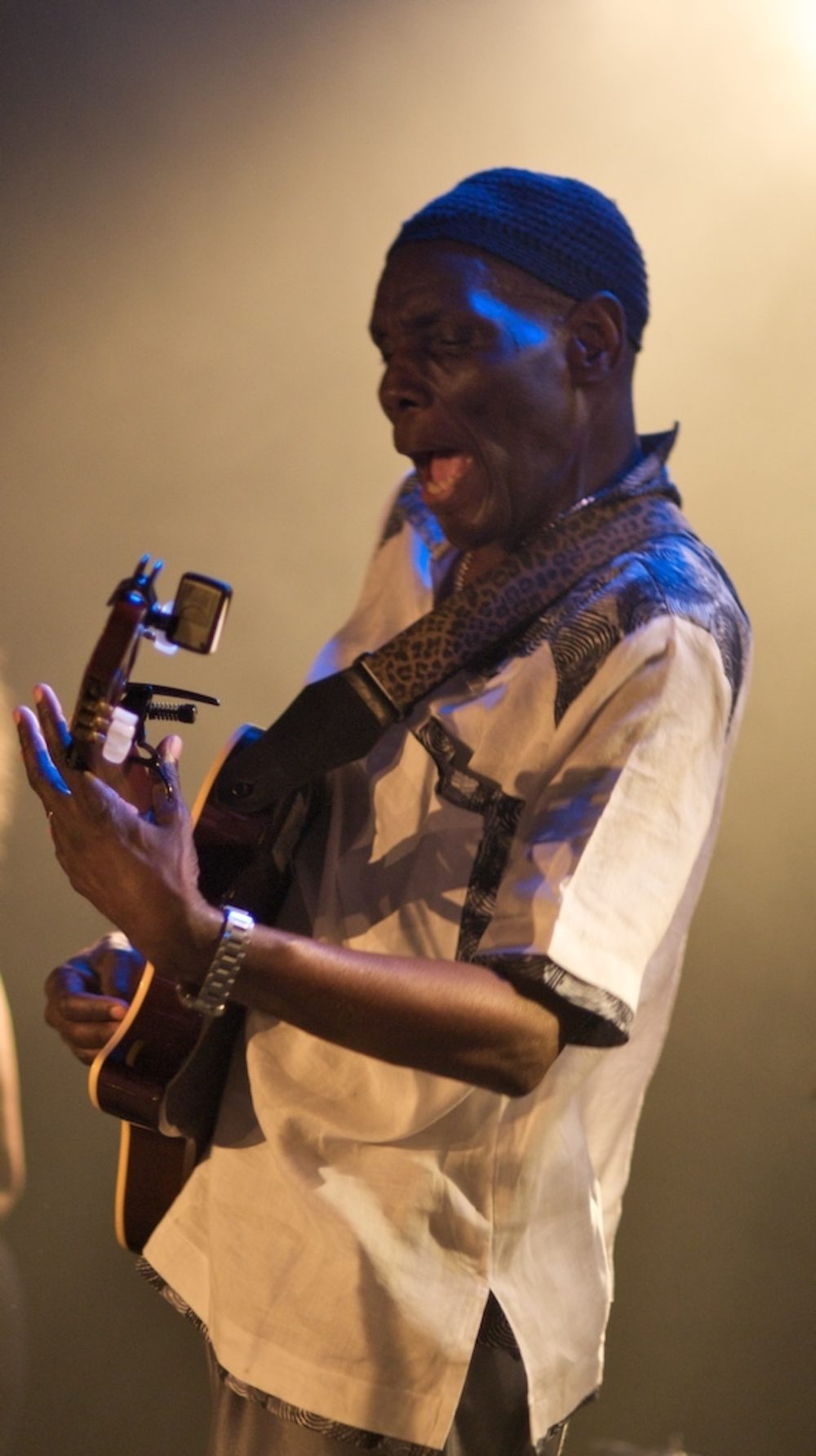 In 2013, Afropop Worldwide inducted Oliver Mtukudzi into the Afropop Hall of Fame, at Central Park Summerstage.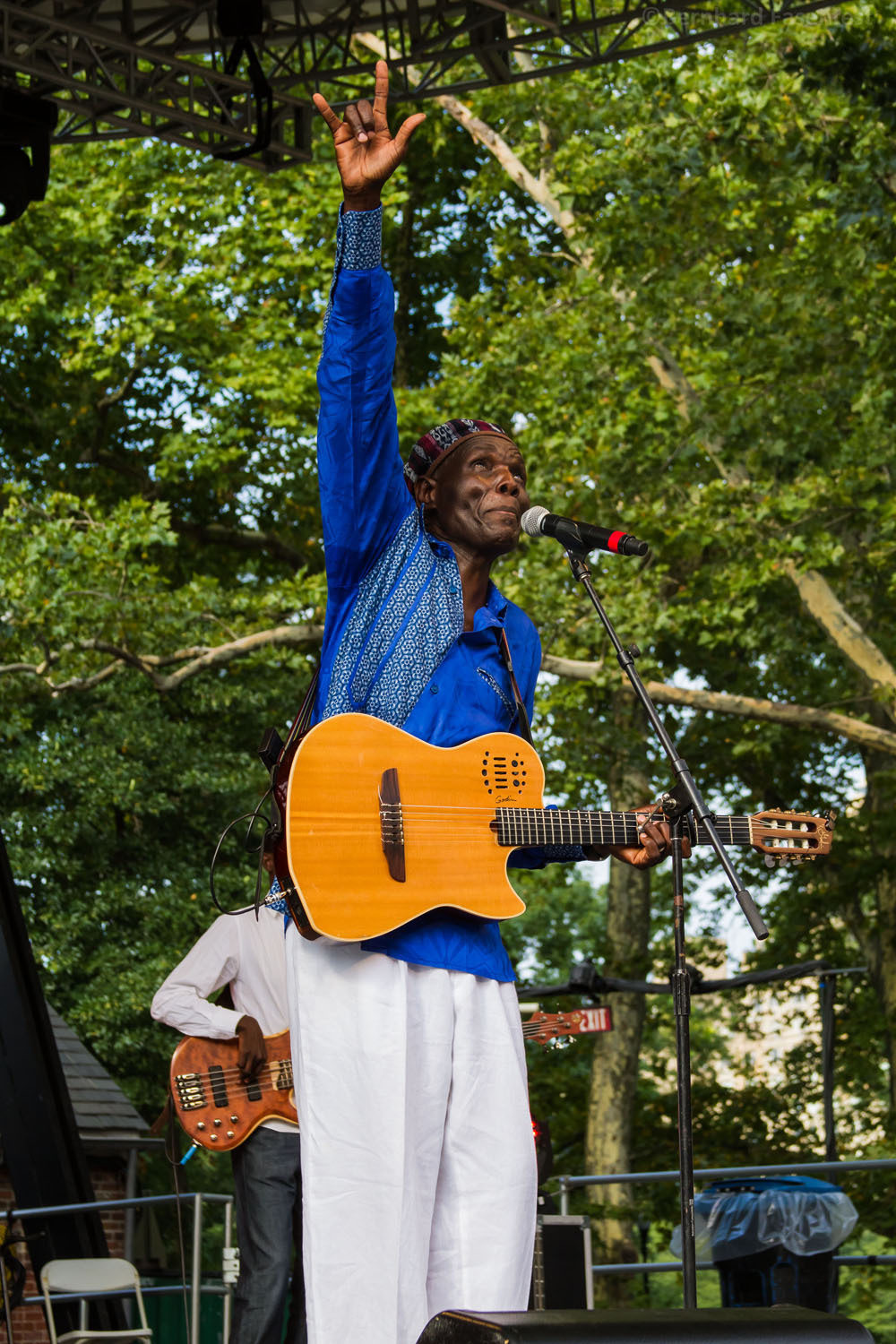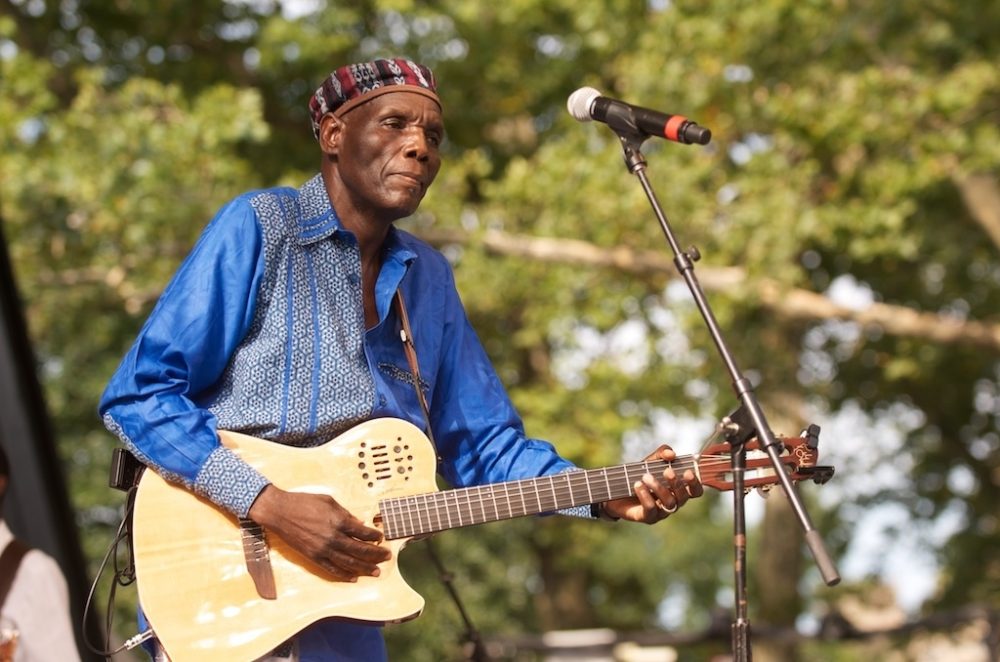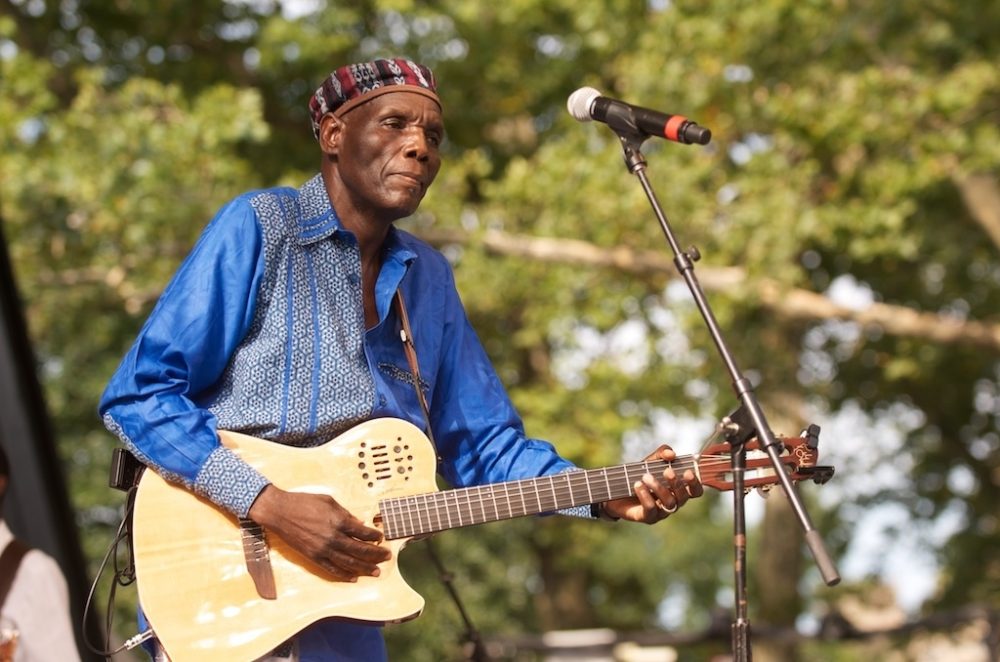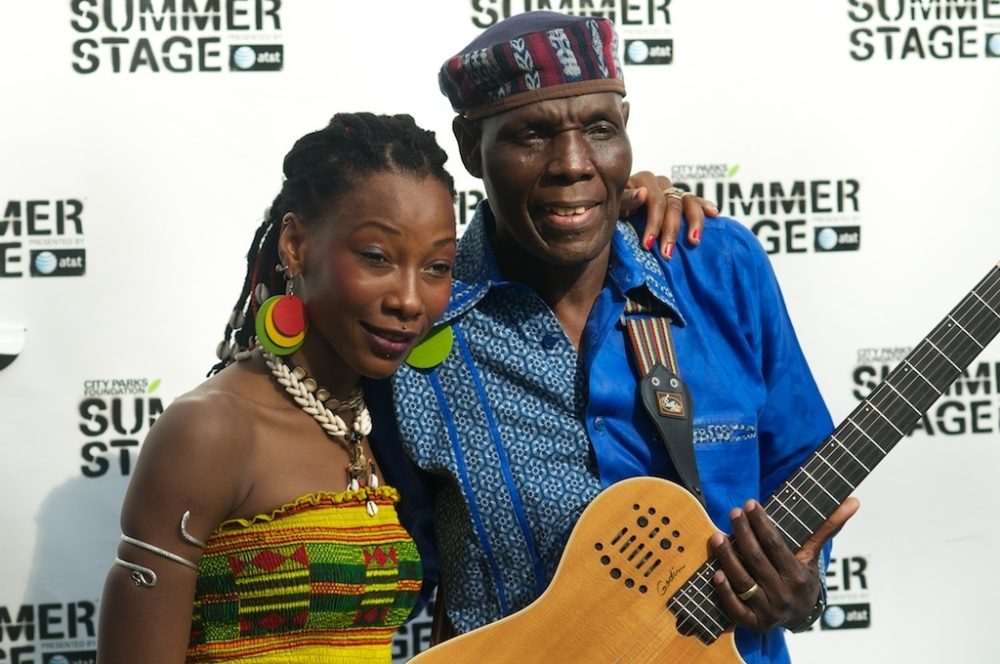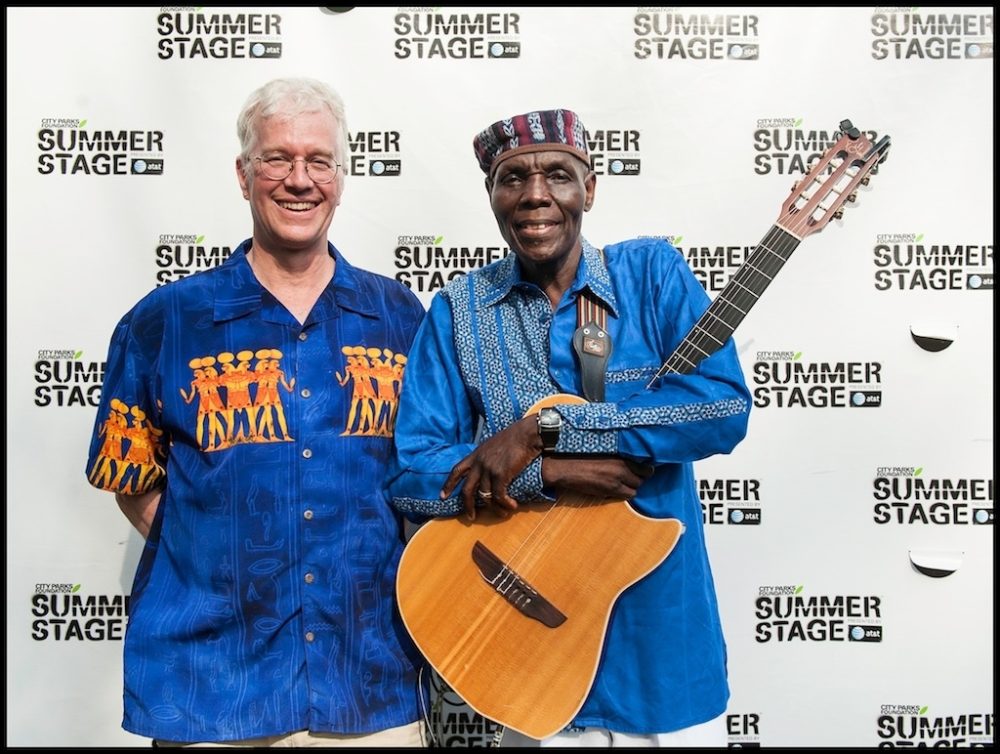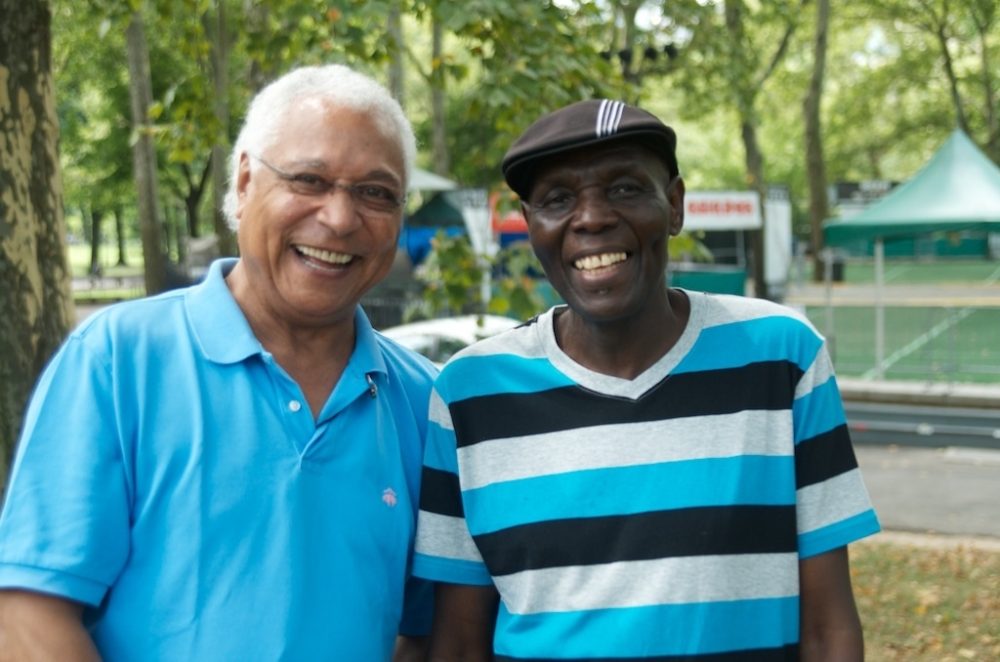 The last time we met Oliver was at the April 2018 mega concert that welcomed Thomas Mapfumo back home after 14 years in self-exile. It was epic. Tuku's show gave no hint of his failing health, and the two giants of Zimbabwean music showed great affection and respect for one another both in interviews and onstage, where Tuku came on to dance to Mapfumo's "Nyoka Musango."