Photo Essay: Yonatan Gat, Innov Gnawa, William Parker at Sultan Room, Turk's Inn
At the second of Yonatan Gat's Visuæls residency Saturday at The Sultan Room in Bushwick, everything felt looser—looser COVID restrictions as the city has now passed the 70 percent-one-vaccine-shot threshold and also looser jams. The only thing that got tighter was space on the dance floor and on the stage as Gat welcomed Innov Gnawa to join him, along with Guinean guitar master Mamady Kouyaté and their growing ensemble.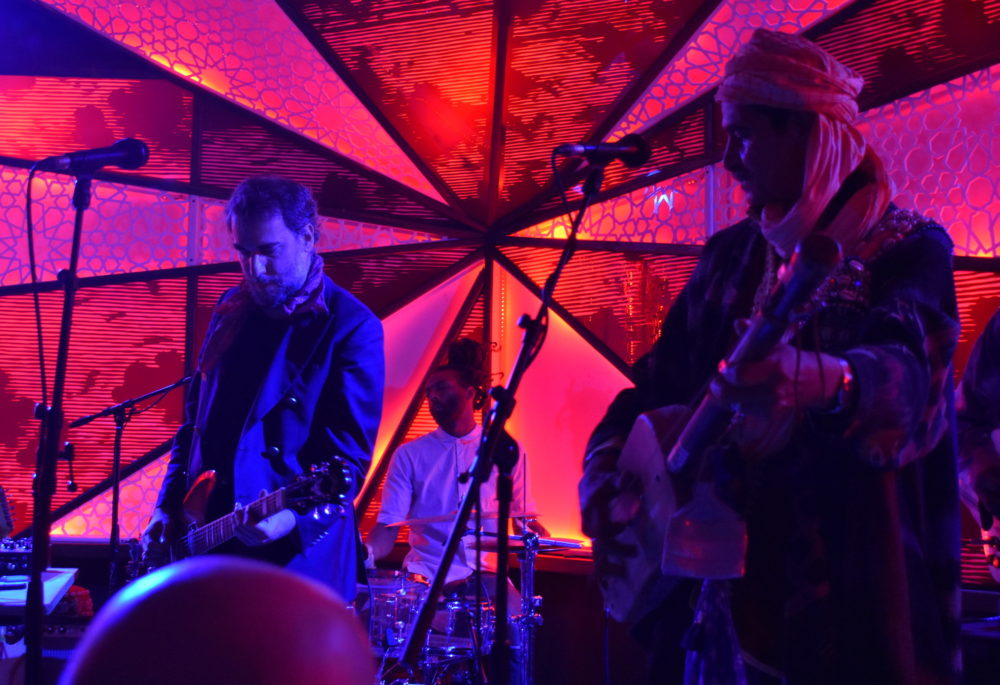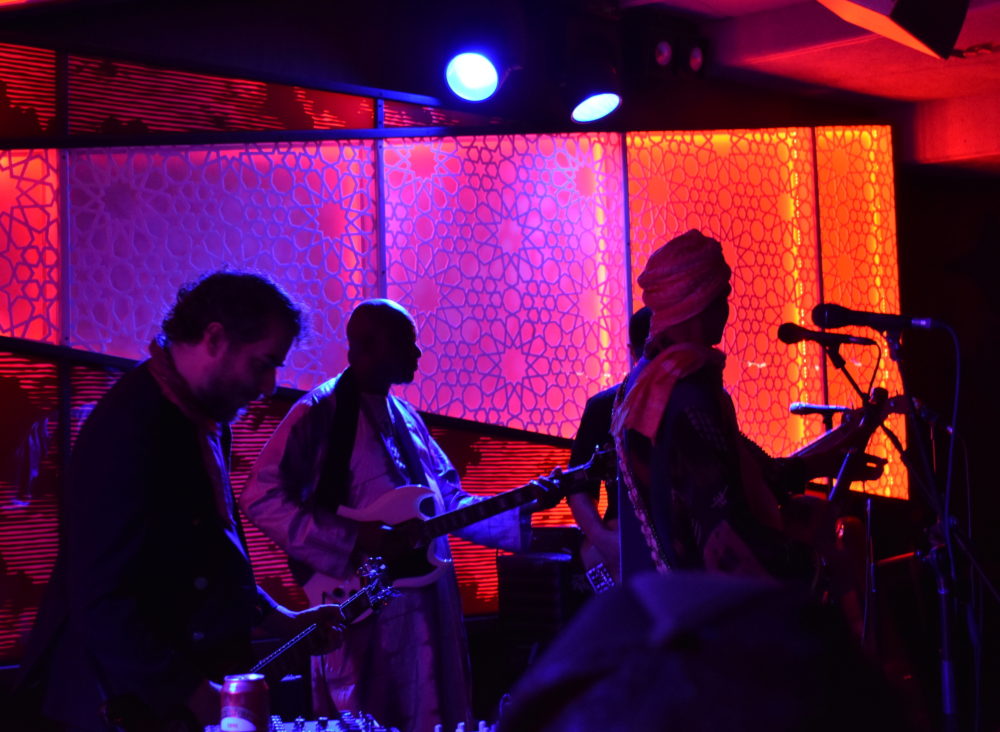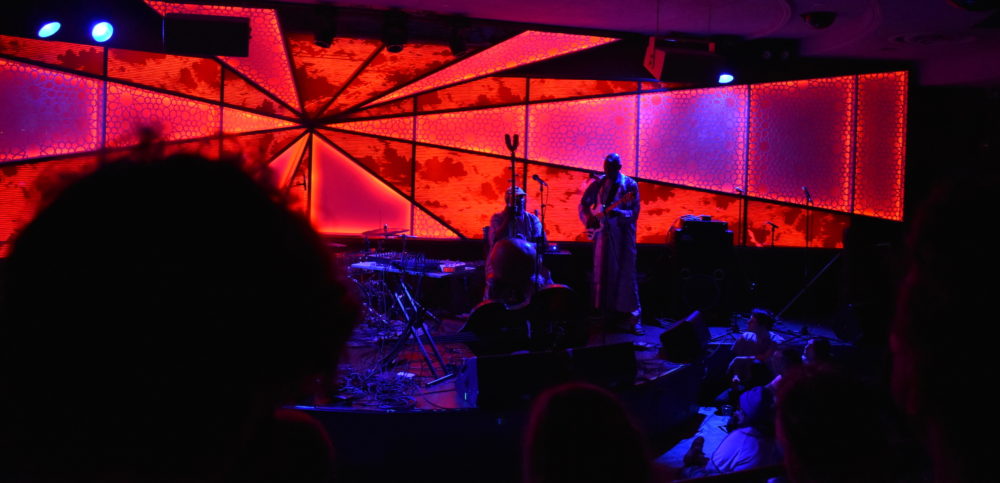 The evening began with jazz musician William Parker's solo bass performance, then a duet with Mamady Kouyaté as Parker picked up the kora, then a trio, as Innov Gnawa's Maalem Hassan Benjafaar joined them. Kouyaté played a tense, percussive rhythm around Parker's free-jazz kora playing, but as Hassan filled in the low end on his guembri bass lute, the West African's guitar flittered around the sparse harmonics, and a storm was brewing.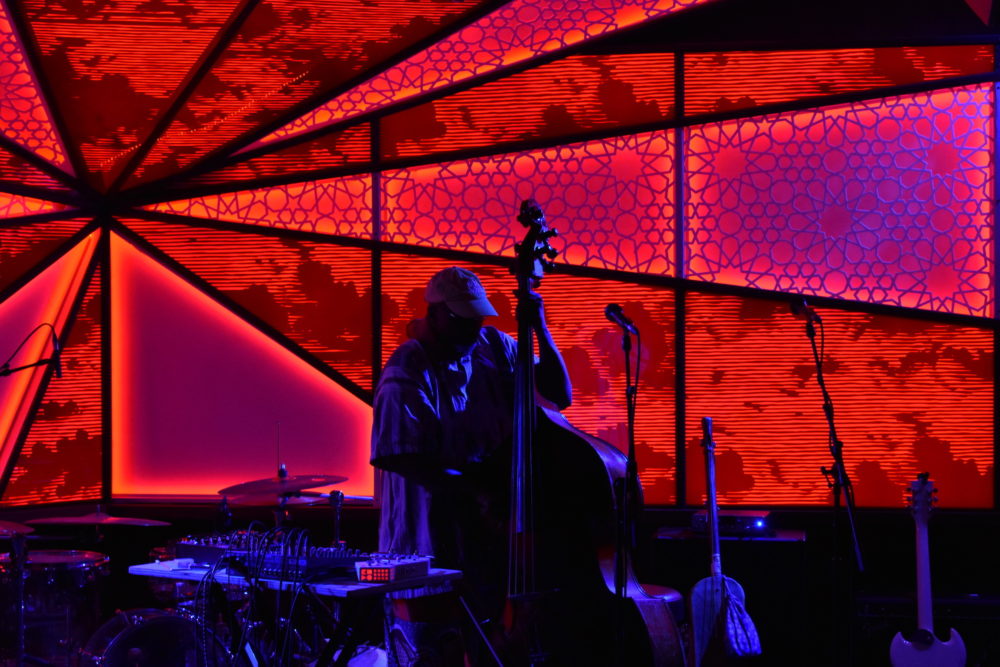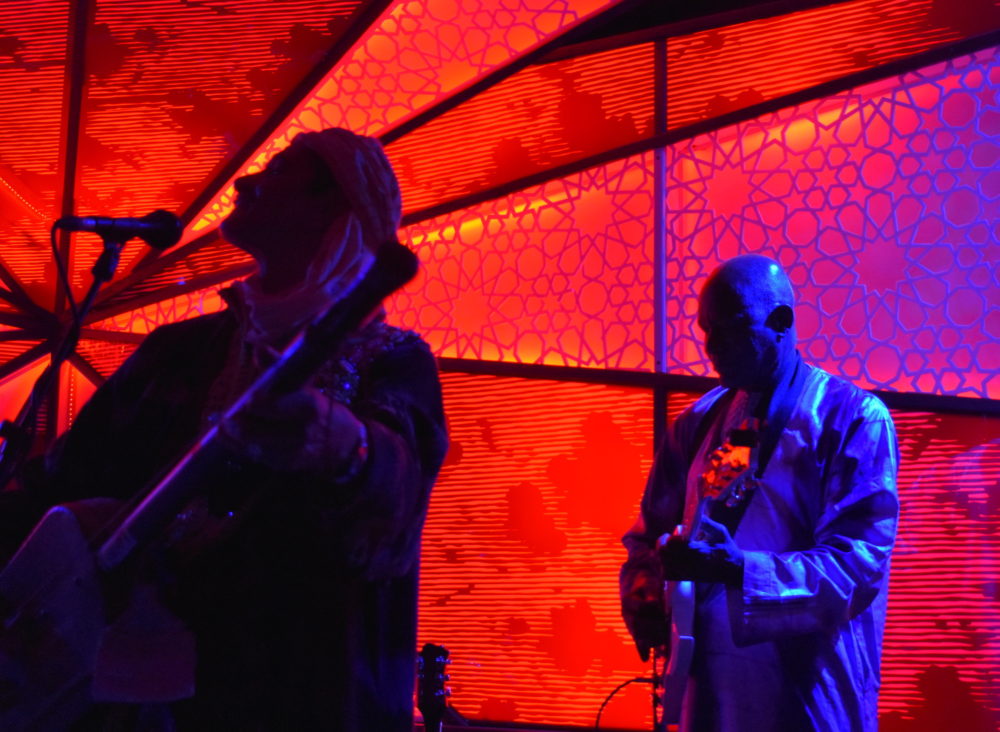 Joined by Gat and ex-Swans bassist Christopher Pravdica, North Africa and the Sahel met the noise rockers. Swells of feedback, distortion and reverb began clanging around the room. Drummer Cinque Kemp found a loose, jam-band 6/8 that was mostly compatible with Maalem Hassan's Gnawa pocket, and the groove was on.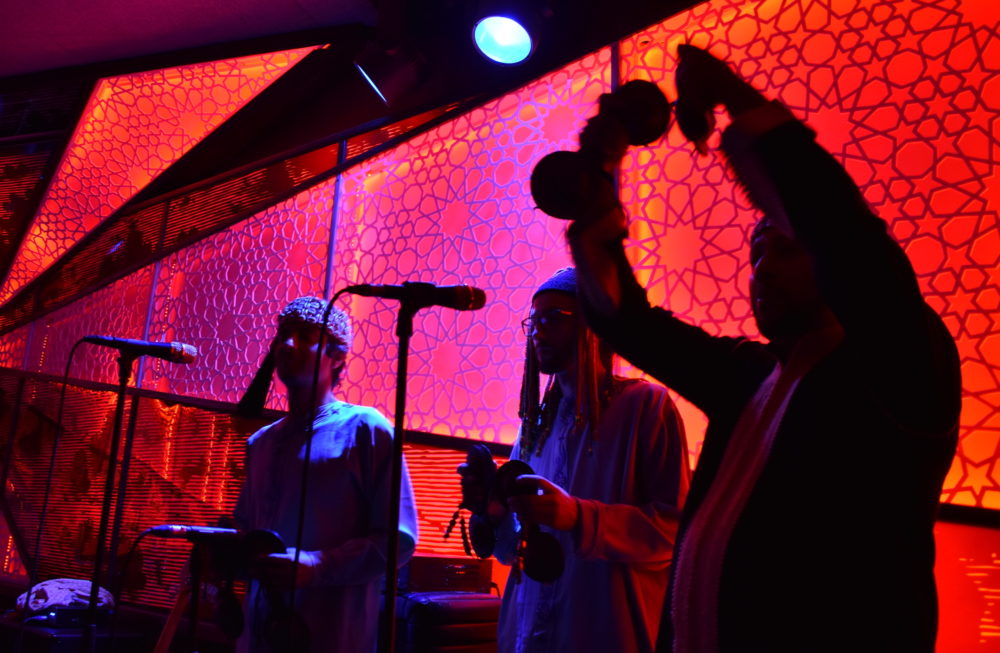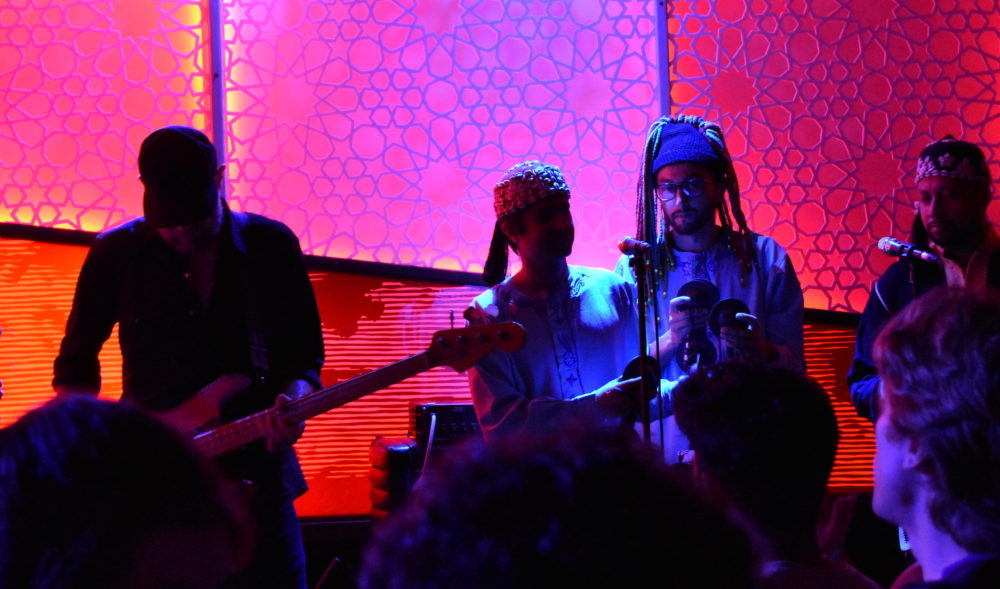 Gat traded palm-muted percussive hits on the guitar with Avishag Cohen Rodrigues, as each took treble-heavy solos. The evening built on the last Visuæls with Jaimie Branch lending her trumpet to the chaos, wandering from blasting to soothing to shrill again. Innov Gnawa came to the stage as everything reached a fevered pitch.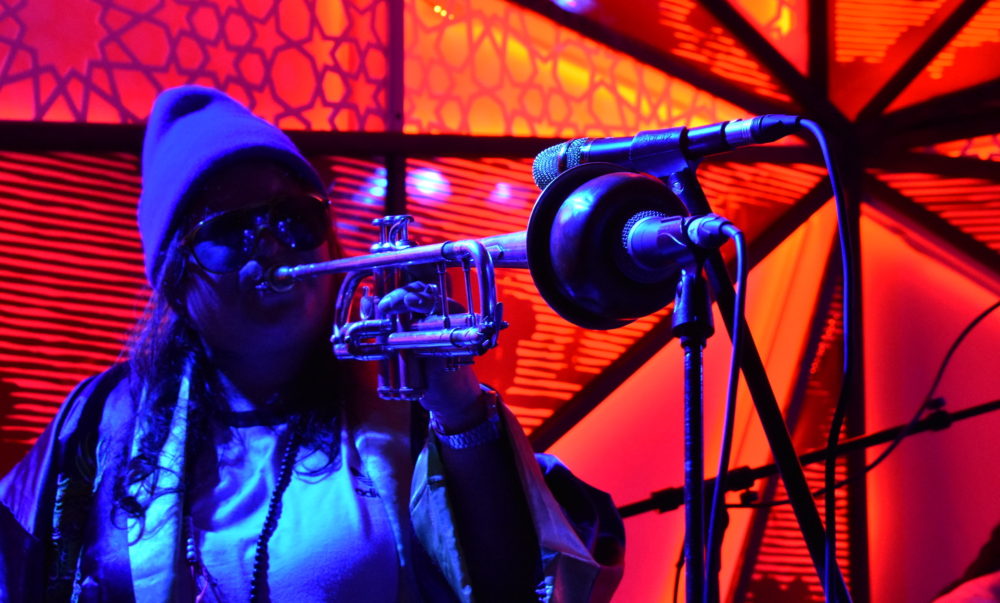 The room absolutely rocked, as loose as a group has felt in New York's relatively advanced vaccinated summer, so much that it was hard to slow down for Innov Gnawa's relatively calm ending. The crowd spilled out into the night as people outside on sidewalk asked, "Hey—what was that?" FOMO was back.
The next Visuæls show is July 17 and will feature the Eastern Medicine Singers.