Return of the Show: Yonatan Gat and Mamady Kouyaté at the Sultan Room, May 22, 2021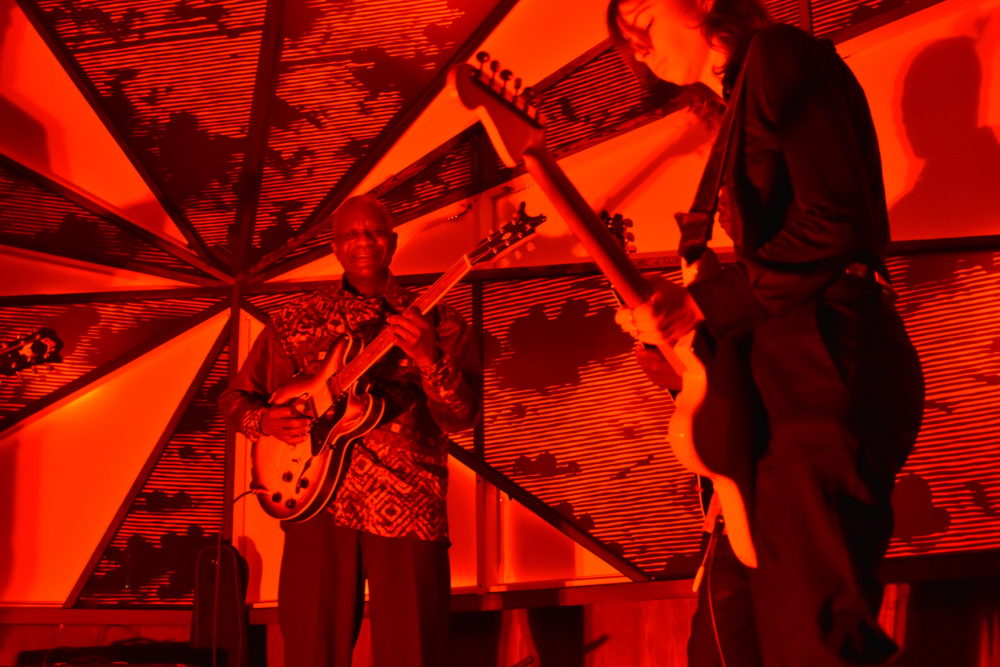 It's usually a bad sign when one of the most remarkable aspects of a show is that it happened at all, but it has been a long time since we were in "usual times." So while the collaboration between punk-fuzz-noise maestro Yonatan Gat and Bembeya Jazz/Mandingo Ambassador guitar hero Mamady Kouyate definitely deserves the attention, let's just take a sentence to get this out of the way: Saturday, an indoor concert happened in New York!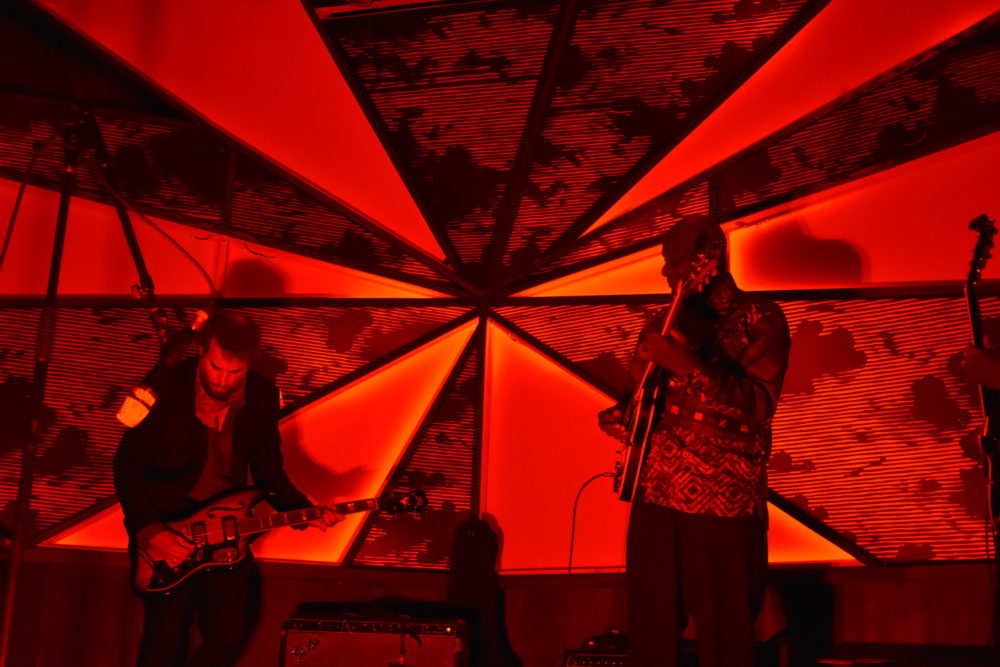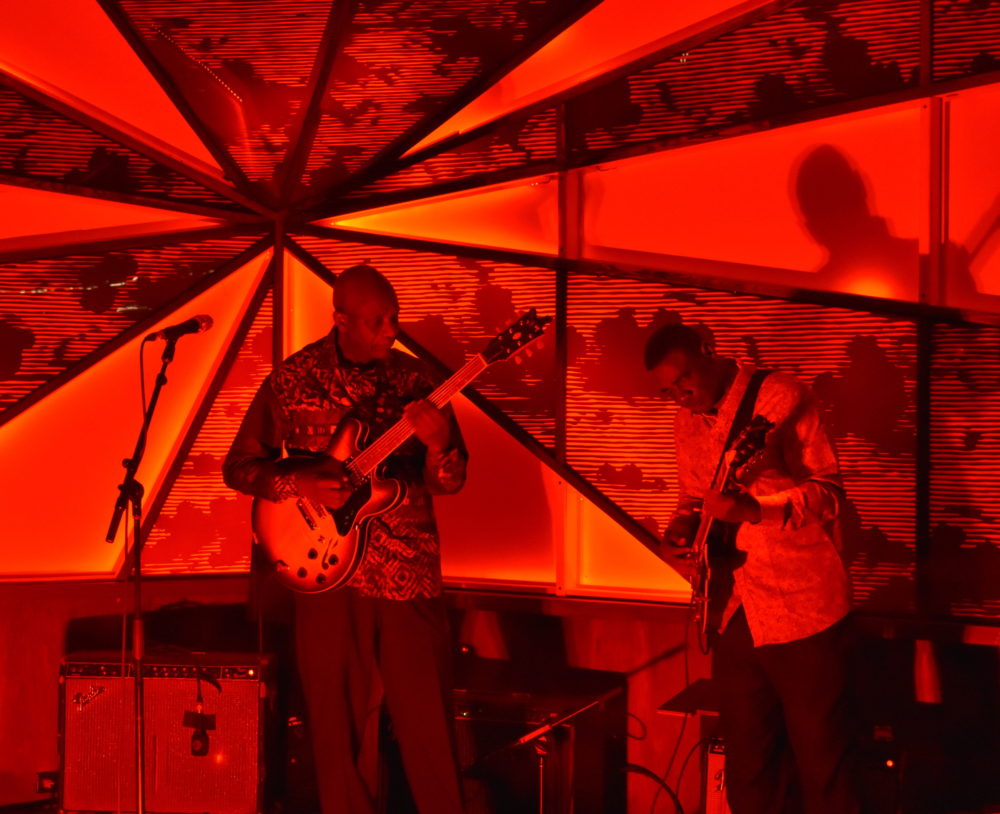 Joined by Avishag Cohen Rodrigues and Mamady Kouruma, Kouyate and Gat comprised the first show for Gat's Visuæls residency. Every third Saturday of the month through August, Gat will be joined on the Sultan Room stage by a diverse group of collaborators, including the Moroccan ensemble Innov Gnawa, and the Eastern Medicine Singers, an intertribal American Indian group that Gat played with on his second album, and at the APAP showcase in early 2019.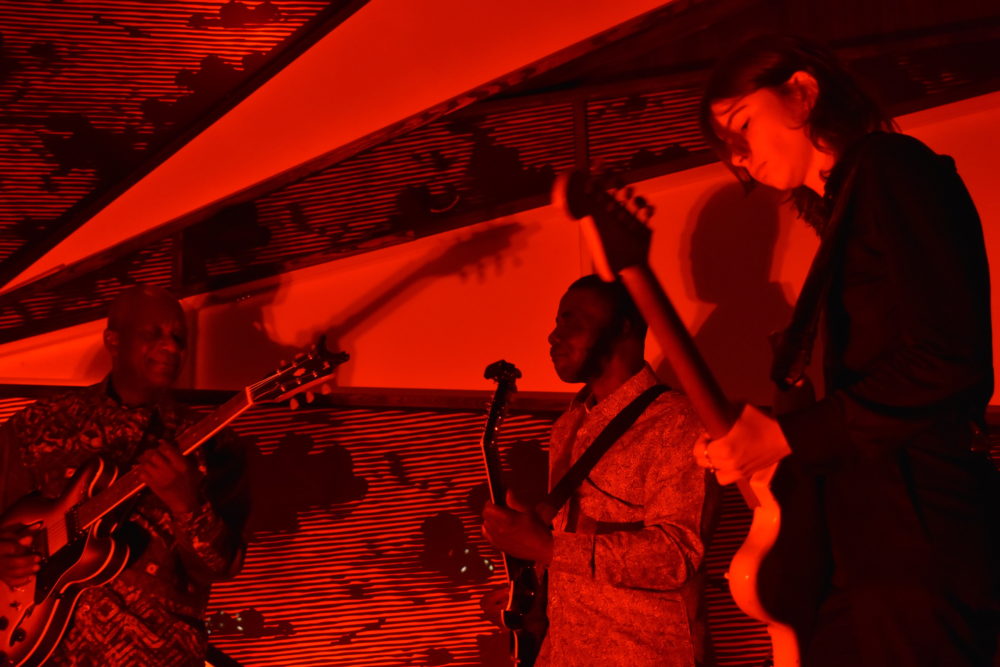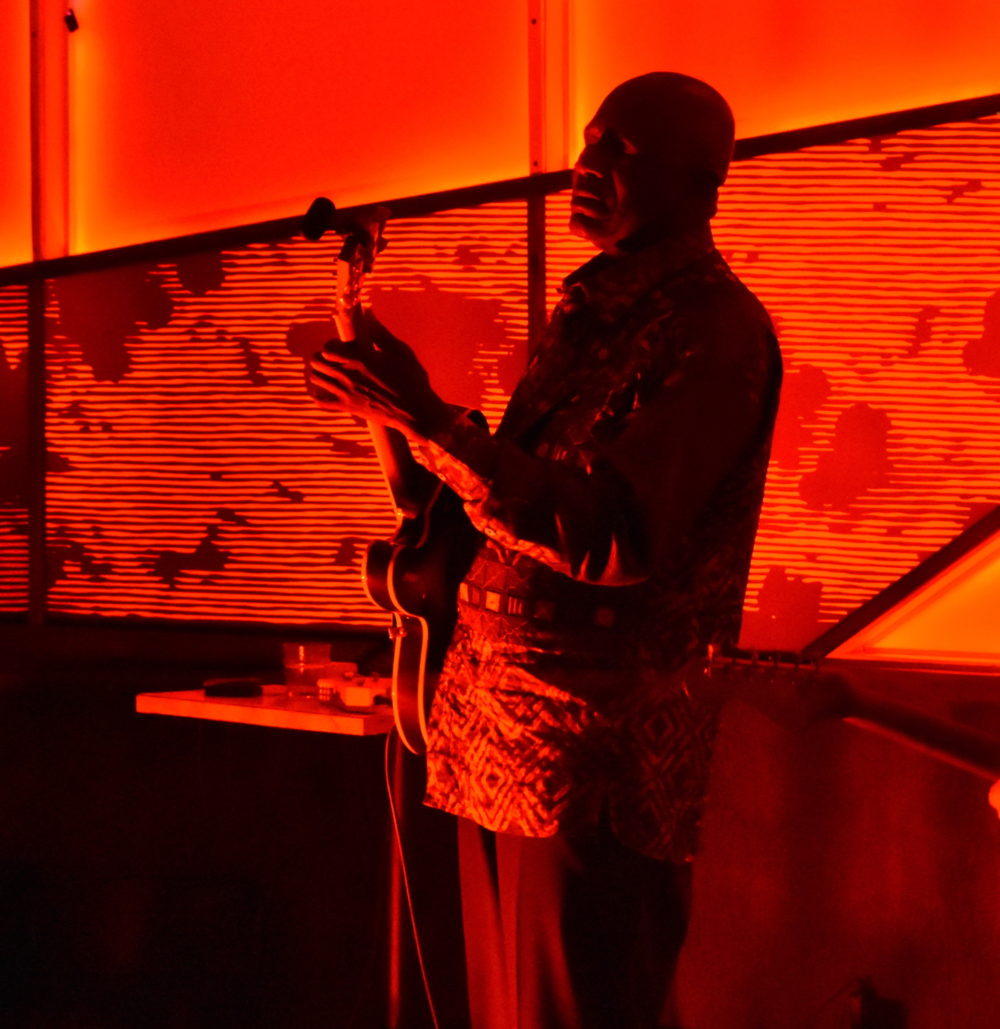 After breaking out with the punk performance artists Monotonix, Yonatan Gat has been forging his own path, collecting collaborators to undergird his trademark squalling guitar sound. On his 2015 album Visitor, Gat brought the singer/songwriter Sessa on board on bass as he tested the waters of Brazilian music.

Mamady Kouyate is grounded in the West African guitar pop tradition, touring with Guinea's famed Bembeya Jazz before relocating to America in the early 2000s and founding the Mandingo Ambassadors, who held a weekly residency late Wednesday nights at the Brooklyn bar Barbès; with Mamady Kouruma usually steadfast on the rhythm guitar.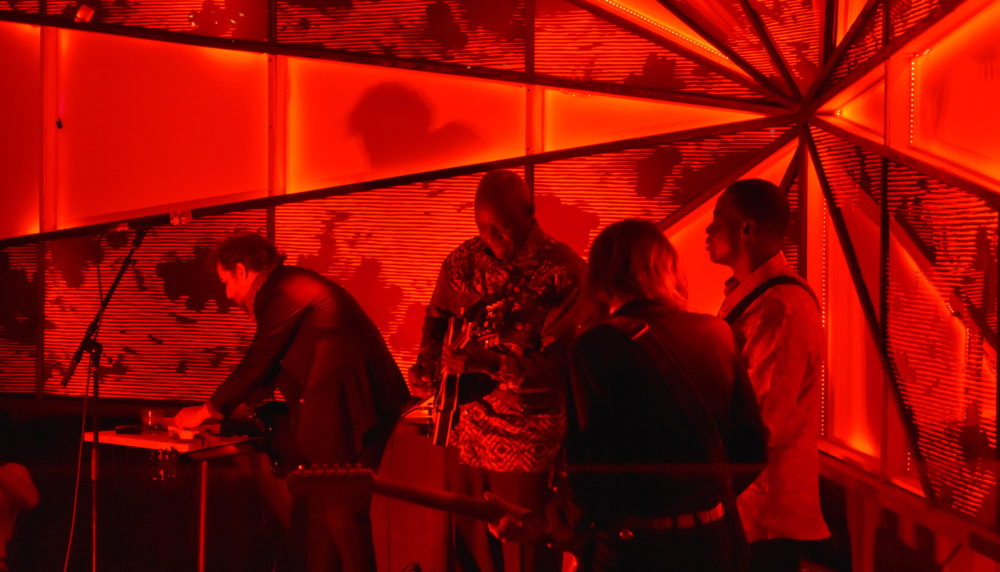 Where Gat plays with noise and fury, Kouyate's sound is the electric guitar chiming at its clearest, with runs of articulated notes. How was this going to work?

Generally, the Mamadys laid down the base of the song with their characteristic rhythmic playing and interwoven lines. Gat would man the mixer, introducing swells of reverb and delay, and gradually he and Rodrigues would come in with loud washes of harsh guitar. The melody and careful harmonic structure would turn impressionistic. Electric guitar signal is noise, Gat's body of work seems to suggest, so why not revel in the blurring of the lines?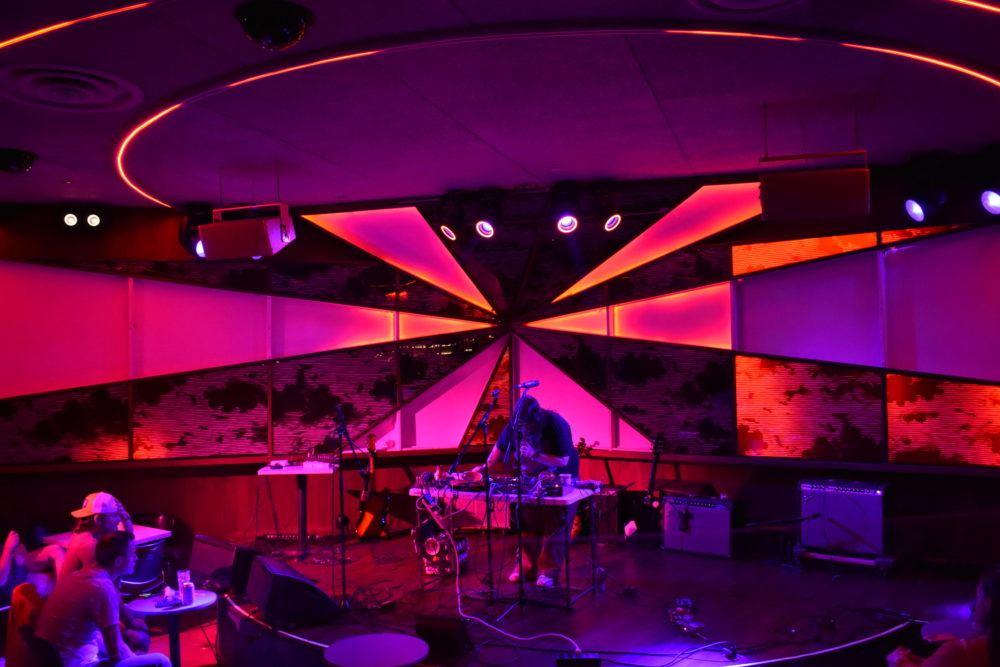 There was a nice symmetry to it all—The Sultan Room was the last place I saw a show before live music was shut down in New York. Back in March 2020, the Mauskovic Dance Band canceled their trip to the U.S. and Los Cumpleaños celebrated the release of their single "Agua" with Soul Gnawa opening, back when we were all dead set on not touching our faces, but also not sold on wearing masks yet. Saturday, 14 months later, it was time to provisionally open things back up.

Guests were assigned seats at tables with the groups they came with, and the room was kept to a capacity that allowed a generous spread. Although everyone was asked if they were vaccinated before entering, masks were worn while walking around the room, but not at the tables with their drinks.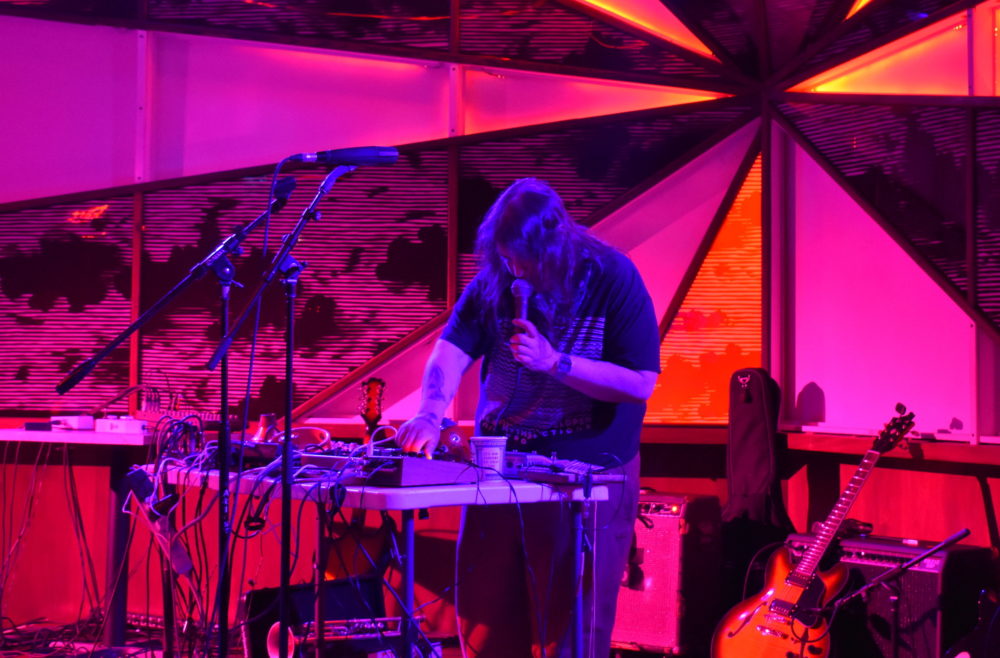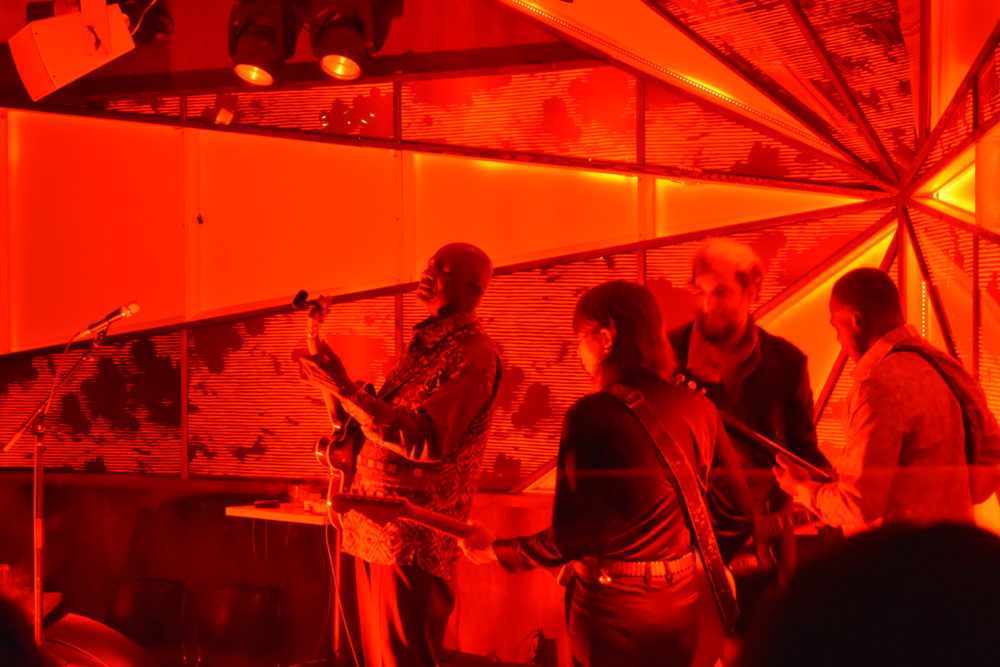 The energy of sweating shoulder to shoulder understandably wasn't there, but for a brief encore, with opener Jaimie Branch lending trumpet skills, the eager crowd got up to indulge in a little dancing. Out on the street, where bars still had their outdoor seating, a celebratory atmosphere rippled through the Bushwick night, a world apart from how it was a year ago.