Six Questions With Metá Metá's Kiko Dinucci on His New Solo Record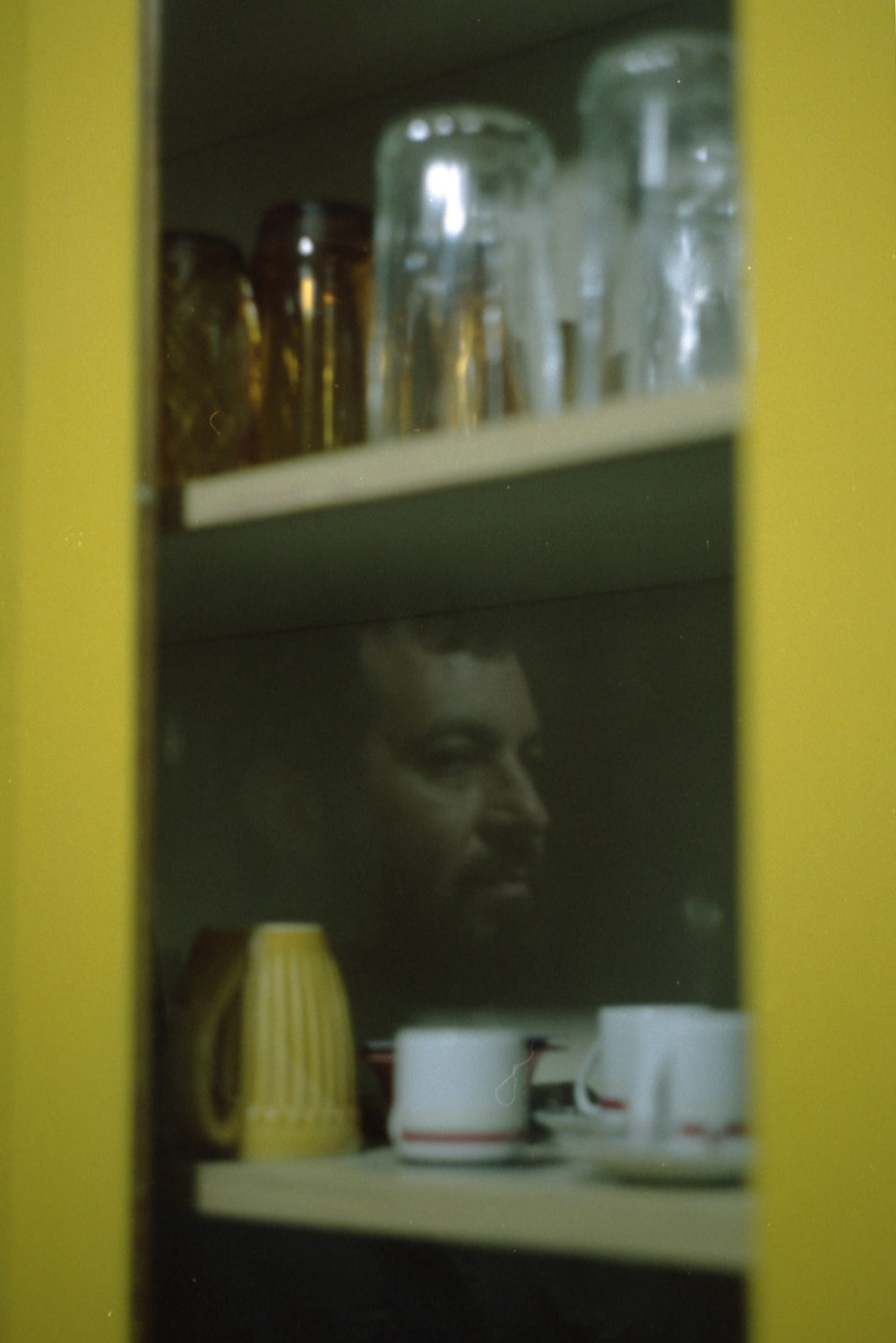 We've heard a lot of Kiko Dinucci's work at Afropop—but rarely under his own name. As guitarist for Metá Metá or on Elza Soares's brilliant 2015 album A Mulher do Fim do Mundo, his gnarled, twisted arpeggios are unmistakable.
Last week Dinucci released Rastilho, his first solo album since 2017. While recovering from a skateboarding accident last summer, Dinucci set aside his electric and reached for his new acoustic guitar. His compositions marry some of Brazil best-known musical forms through his own lo-fi, punk-indebted proclivities, and feature fellow artists—Ava Roche, Juçara Marcal, Thiago França—who share his belief in music that leaves in the perceived imperfections. The squeak of fingers on strings, the creak of a chair, vocal ticks and moans remind us that "acoustics" are as much a description of a place as they are of an instrument. It's a recording philosophy that harmonizes with the songs' subject matter—the world is a messy, imperfect place, but the beauty therein persists. The results are something like João Bosco or Baden Powell's exploration of Afro-Brazilian musical forms, if they had been on Dischord Records.
Which is to say, the album is right up Afropop's Ben Richmond alley, so naturally he emailed Dinucci to chat, and we got six answers to six questions about how this album, "the most 2020 record [Dinucci] knows," came to be.
1. Ben Richmond: First off, congratulations on the album. I love avant-garde jazz, lo-fi, organic-feeling recordings and I love Baden Powell, so I feel like you made it just for me. But for people who haven't heard the album yet, how do you describe this project?
Kiko Dinucci: Thanks! Rastilho is an album made in a short time, but I think it was already inside me for a long time. I always knew I would make a record dedicated to the acoustic guitar. I bought a new guitar and it made me very excited. A month later, I had an accident skateboarding. I underwent two surgeries and was hospitalized for a month. Then I stayed an extra month at home recovering. I remembered the new guitar and started to scratch the strings and compose new songs. It was a process that mixed many feelings, a lot of pain, physical because of the accident and surgeries and a lot of psychological pain because of our stupid president that every day attacks institutions and democracy, it is making everyone sick and depressed. The chemical factor was also present. Many analgesics in the head, morphine, antidepressive. I think the echo effects of the album have some influence from these medications. But the disc also has a more lyrical side. I try to show beautiful things of Brazil, of samba and other expressions of our culture. Beauty and ugliness go together.
2. I associate you with a sort of "futuristic" sound, with Meta Meta and on Elza Soares's album. Acoustic instruments have a "traditional" feel and association: Do you feel like Rastilho is oriented towards the future? Does it address the past in some way? More broadly, why these instruments?
I think Rastilho is the most 2020 record I know. Pablo Saborito's cover reflects the moment we are living. The song "Rastilho" says: "burn, let it burn." Months after the release of the record, the Pantanal reserve was burned by 30 percent. In the song I say: "The flies cover us, nobody can stop, neither faith, love or luck, we will explode!" It sounds like a kind of soundtrack to the current situation in Brazil.
I always worry about not looking nostalgic, although I have reason to be. My time is today. This does not stop me from working with samba, jongo and other rhythms called "traditional." These rhythms are alive, they live in constant mutation and continue to survive because of these changes. The samba changes along with the world. So I don't see my album as a tribute to the past. I don't see it as a record that points to the future either. Because there is no longer a future dimension in the present conjuncture of the world with COVID-19. The future has never been so uncertain.
3. The album has been described as your interpretation of your hometown of São Paulo. In what ways does Rastilho reflect SP?
Rastilho reflects São Paulo from my perspective, but I also try to evoke other territories because Brazil is very big. For example, the track "Olodé" has a lot of reference in the sounds of Bahia. I think Rastilho strolls through Pernambuco, Pará, Paraíba and other places, like Morocco or other countries in Africa or Latin America. This album carries many influences, it has the sound of the street, but it is also inspired by the great masters Baden Powell, Rosinha de Valença, Dorival Caymmi, Gilberto Gil. The territories of these composers also influence me.
4. I'd like to talk about lyrics and when you use and don't use them. It seems like, on "Marquito" for example, you're willing to use the voice as a wordless instrument. When do you decide to use lyrics or not? Do you work with a lyricist when writing (a la Baden and Vinicius de Moraes)?
Exactly, the voice as an instrument. Sometimes I feel that in Brazil we follow a model of singing that ends up hurting us in the creative process. Sometimes I feel that the singers want to sound comfortable, beautiful, cool. Nobody who has a cool voice at the time of orgasm, or at the time of pain, seems to be truer in real life. Juçara Marçal, Ava Rocha and I sing like this on the record, with breathing, moans, whispers, screams, with more visceral possibilities. But I also like song. I wrote most of the lyrics in the album. The only lyrics partners on the album are rapper Ogi and Rodrigo Campos. But I also partner with other composers like Douglas Germano, Fabiano Torres, Jonathan Silva, Romulo Fróes and Juçara Marçal—they are my Vinicius de Moraes.
5. I've always really admired your guitar playing, especially the way you use rhythm as a compositional tool. Do you have a background as a drummer? I remember asking a Paulista friend of mine what instruments she learned in school and she told me she was taught the surdo and tamborim—is learning to be a capable drummer just part of Brazilian education? Do you have any tips for nailing those tricky Afro-Brazilian rhythms?
Almost all Brazilians have the soul of a percussionist. Our music was shaped in syncopes. Some Brazilian rhythmic figures are perhaps only understandable in African countries or the diaspora in the Americas. I believe that the soul of our music is percussive. I consider myself much more a percussionist than a guitarist. There is a lot of Brazilian music that is not part of the phonographic culture. A lot of things that have never been recorded, but that are alive, in the street. The biggest tip I can give is to personally go where those rhythms are. Now only after the pandemic.
6. What are you doing next? Summer is just beginning in Brazil, will you be attempting any outdoor concerts? Do you have any more recording coming up? I would love to do the Rastilho tour, but at the present juncture, I can't make many plans for such a foggy future. So the rule now is to live one day at a time. At this moment I am excited about the international launch of Rastilho. I'm not doing concerts, but at least people are interested in the album. In this time of pandemic, the music continues to walk in and out of people's houses.