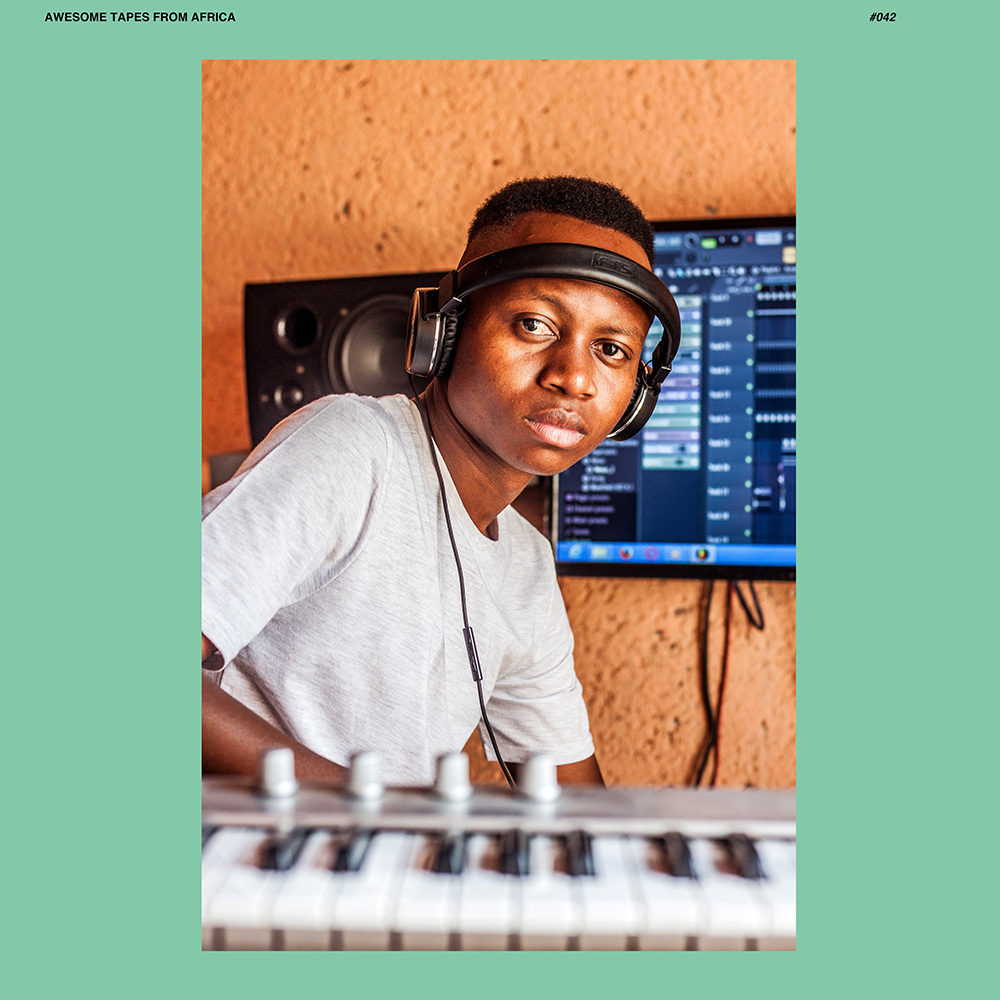 Afropop and world music fans may be familiar with the record label Awesome Tapes From Africa, known for showcasing, promoting and distributing vintage and classic Afropop music. But recently, the label has been tapping into a new genre. Over the past years, a hybrid of kwaito, contemporary jazz and deep house music known as AmaPiano has become the latest craze in South Africa, and Awesome Tapes From Africa has taken note. In October 2020, the label introduced us to a young AmaPiano DJ, Teno Afrika with his album AmaPiano Selections, and in March 2021, they bring us another young AmaPiano DJ: DJ Black Low.
Black Low, like Teno Afrika, hails from the South African city of Pretoria (Tshwane), noted as the birthplace of AmaPiano music. However, after listening to his release Uwami, one could say that this album goes beyond the smooth and contemporary sounds. While Teno Afrika's AmaPiano Selections had more of a jazz and Afro-house sound than a typical AmaPiano song would have, Black Low's Uwami uses more electronic percussion, audio effects, and deeper bass lines, which makes it sound more futuristic. When listening to tracks such as "Nine Days" featuring DJ Saxo Boy, "Downfall Revisited" and, really, all the tracks on the album, one might consider it a cross between AmaPiano and Afro-Tech, another new emerging genre that combines Afro-House with techno and ambient music.

The song "Vula Vala" is said to be inspired by famed AmaPiano artist Kabza de Small, who also hails from Pretoria. The track, along with others like "Emcimbinii" and "Sbono (Vocal Mix)" have hooks and lyrics in local languages such as SePedi (Northern Sotho), Setswana and iZulu. As an eclectic mix of local and futuristic sounds, one might consider this album to be "deconstructed AmaPiano." I would call Uwami futuristic AmaPiano. For those looking for an innovative and progressive sound regarding African music, DJ Black Low's Uwami marks an evolution for the young, shape-shifting genre that is AmaPiano. Not only do you hear the typical smooth Jazzy musical arrangements, the hard hitting beats of the electronic percussions make the songs seem like they're out of this planet.