Wally Seck Delivers Mbalax Bliss in New York City
It was somewhat by chance that Afropop Worldwide re-aired our 2021 program "Dakar Muse" this particular week. The program's tribute to the late Senegalese mbalax icon Thione Seck, and subsequent nod to his prodigal son Wally Seck, happened to coincide with Wally's first U.S. concert appearances in some five years. A trio of Wally Seck shows in New York, Dallas and Atlanta over the July 4th weekend has rightly stirred great enthusiasm among West African enclaves anywhere near these three lucky cities. And Afropop was privileged to witness some of the action.
Wally Seck now leads his father's band Raam Dan, and he has solidified his own reputation as one of the most beloved and respected figures in this signature music of Senegal. So I ventured into Manhattan despite holiday traffic to catch the mini-tour's opening night at the Hammerstein Ballroom in the Manhattan Center. Many will recall that this is the venue where Youssou N'dour staged a number of grand bals, musical extravaganzas known to last until four in the morning. Wally Seck's generous two-and-a-half hour show ended shortly after midnight, but the vibe was similarly ecstatic.
This show delivered on what Thione Seck used to call his specialty: mbalax pur et dur. Pure and strong. The essence of this style is a band on fire with the fierce, furious rhythms of mbalax, contrasted with a soaring, serene vocal that sails overhead resulting in a paradoxical tranquility, a peaceful hypnosis that transforms the band's orchestral tumult, perhaps as a lion tamer calms his ferocious companion. Wally has all of that delicious tension going on in his show. Plus, he is a warm, charismatic front man whose connection with the audience, his band and invited rappers, singers and dancers who joined him at points during this show, is undeniably genuine. Although I was among the few non-Senegalese in the hall, I felt every bit welcome, indeed, part of the family.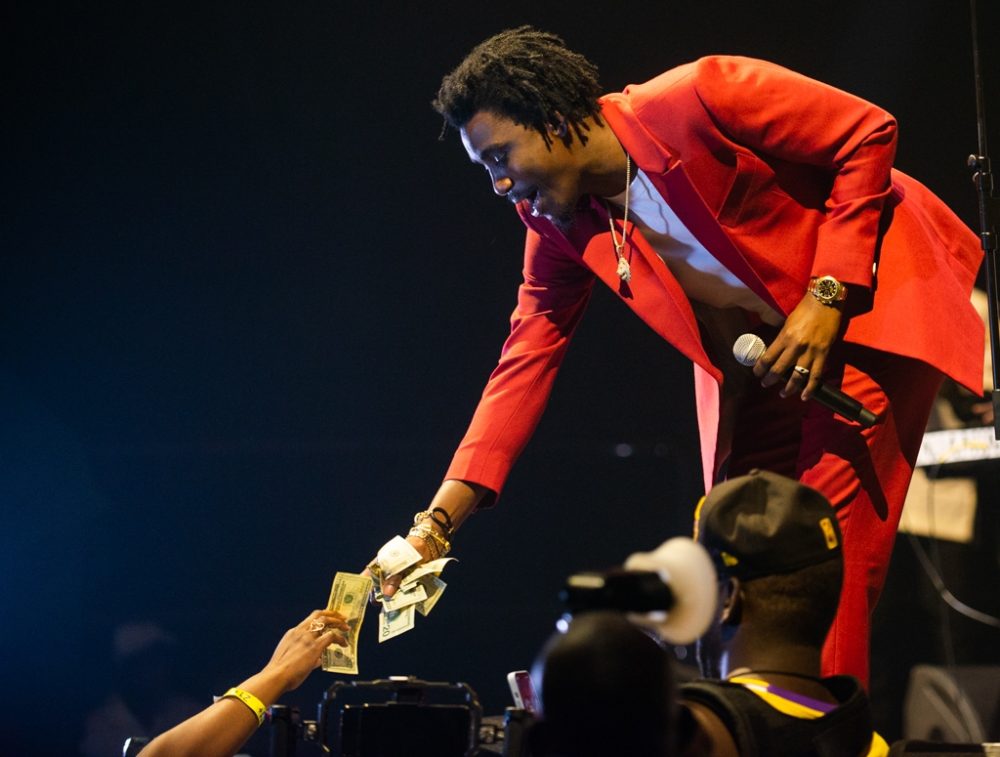 Even more than in his father's shows that I was lucky enough to see, Wally brings the ritual essence of his griot heritage to the stage. There was a great deal of exclamatory praise, and plenty of cash bestowed on the singer over the course of the night, as the tradition requires. The music, consistently wonderful, made no nods to pop, hip-hop, Afrobeats or any other current trends. It was mbalax all the way, played by some 16 first-class musicians, a rare spectacle in this age of scaled back international tours for African bands.
Watch this space for an upcoming interview with Wally. I have many questions for this extraordinary artist. For now, enjoy a few of my favorite photographs from his triumphant return to New York on July 1, 2022.